One day a month, the tartans go red. So do the plates, the guns, the maps, the axes on the wall and that lone bagpipe stuck to the ceiling. That's because the third Friday of each month, L.A.'s most storied Scottish-themed restaurant and bar flips on the crimson lightbulbs to signal the arrival of one thing: The Great Scot speakeasy.
Atwater Village icon Tam O'Shanter is full of history—as one of L.A.'s oldest bars and restaurants, generations of Angelenos and Hollywood hobnobbers have slid into seats at the Tam's signature bar counter and booths, including the likes of Walt Disney, Mary Pickford and Rudolph Valentino. Now you can join the ranks of these famous names because one night a month, the Tam turns one of its most historic rooms into a reservation-only bar complete with live jazz, red lighting, tableside cocktails, barrel-aged concoctions and a separate entrance. You just have to know a guy, and fortunately, we do.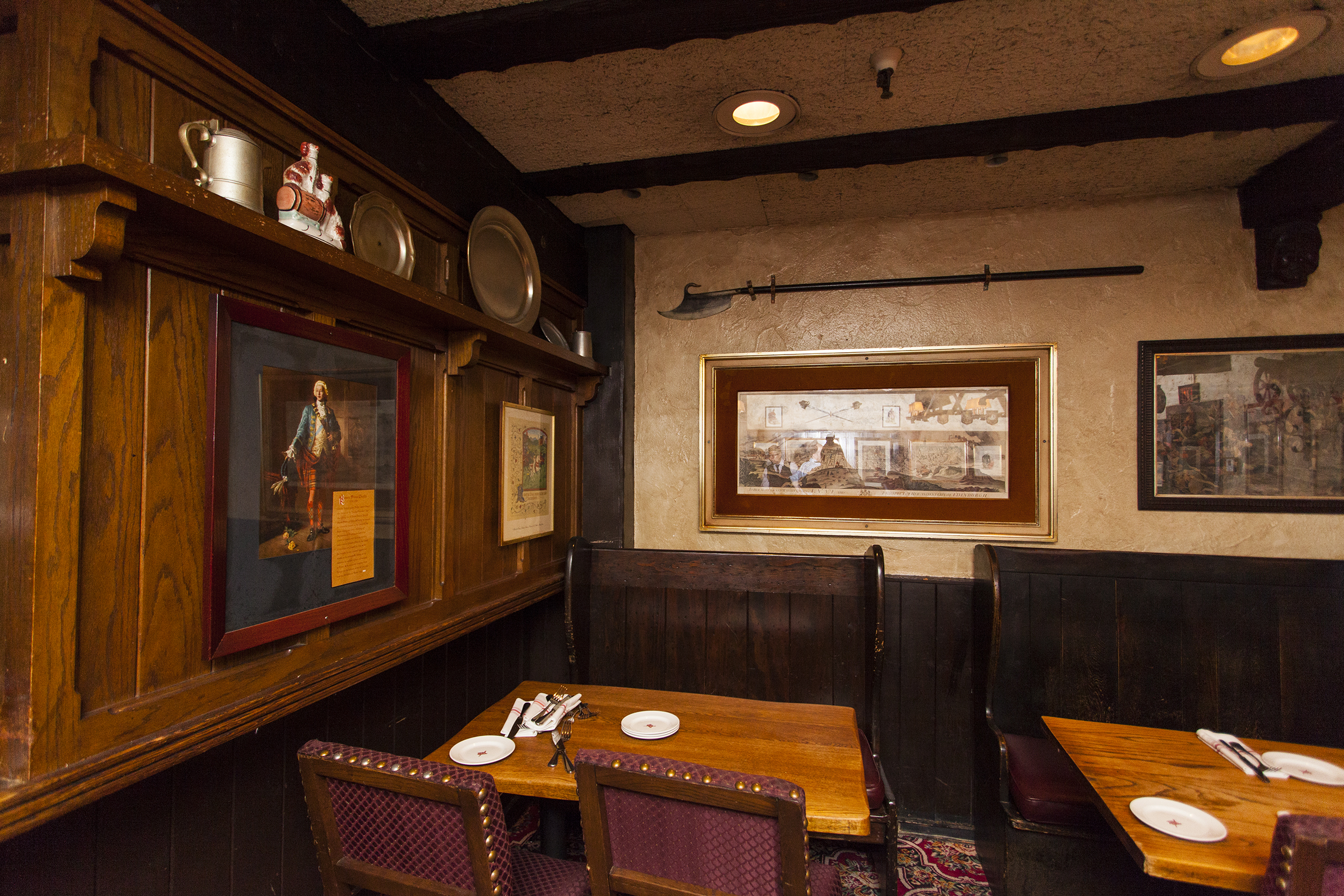 "I wanted to do something different because this is something special," says beverage director Alberto Castillo, the man behind both the speakeasy's menu and reservation list.
To differentiate The Great Scot's cocktails from the usual Tam tipples, he and lead bartender Jimmy McMillan turned their attention to a bar cart, which theatrically makes its rounds and supplies à la minute drinks during the monthly event. There's no cover at the door, but there is a two-drink minimum: The menu is split into two sections—classic cocktails and modern classic cocktails—and you might find Hemingway daiquiris, corpse revivers and Vieux Carrés. Then there are the barrel-aged cocktails, each ruminating in their casks for six weeks and unique to the speakeasy: There's a Manhattan aged in an amaro barrel; the Mamie Taylor, made with scotch and ginger beer—the actress's favorite drink; and a Robbie Burns that's been sitting in a Fernet barrel.
"This cocktail menu for me is like a well-balanced breakfast," says Castillo, who plans to update the speakeasy's drinks annually. "You get a little bit of everything: You have gin, vodka, rum, scotch, tequila and mezcal." There's not much in the way of food, so don't expect the Tam's classic burger, fish and chips or the Lawry's famed prime rib; instead, there's a cheese and charcuterie board, some spiced nuts, olives, and house bread with honey butter to soak up the booze. There are also digestifs, each accompanied by a little house-made chocolate. And while noshing and drinking in a low-lit setting with live jazz wafting through the air is all well and good, like any modern speakeasy, getting in should be half the fun.
Around two weeks into each month, Tam O'Shanter's social media accounts share Castillo's email address; as long as you're one of the first 50 people to sign up following the post, you'll make it into The Great Scot and receive the next event's password or phrase. You'll enter not through the restaurant's quaint garden and front door, but through a side fence adjacent to the parking lot (just look for the red light). From there, you'll utter the password—this month's was "I'm a George," as in a big tipper, as in "hands out so many dollar bills he should be named George"—and a hostess will lead you though a brick and wood hallway.
It's usually in that red-lit corridor that you'll hear the history of the space you're about to wander into: The building dates back to 1922, but this particular extension was added in the early '30s, still a time when a woman entering a bar alone was frowned upon. To curb unwanted attention or harassment it wasn't uncommon for bars to offer waiting areas for solo women—if you showed up before your date or friends, you'd be led to a lounge, and in this case, one complete with its own bar.
The Tam uses this repurposed waiting area as overflow for dinner service on busy nights, or as a bookable space for private parties, but one night a month, the team slides the heavy wooden door closed, flips on the red lights and cordons off its bar from the dining room to create The Great Scot—whose name alone bears significance.
In 1962 the owners needed to recoup the cost of a massive renovation and set their sights on making more money from the menu; knowing they'd never increase the cost of the Tam's diner-style hot dogs, pancakes and cheap burgers without an outcry from their decades of fans, they opted instead for a full rebrand and changed the name of the restaurant to The Great Scot. (Don't worry, in '82 it flipped back to the Tam name we know and love today.)
The speakeasy—like the century-old antiques and photos littering the walls—is a little glimpse into L.A.'s past, but The Great Scot has more fun to come in its future: Though the monthly event has only consistently been running since February, its team is already working on up-close magic and other live entertainment. (As if anything could be more entertaining than the delightfully kitsch-covered setting itself.)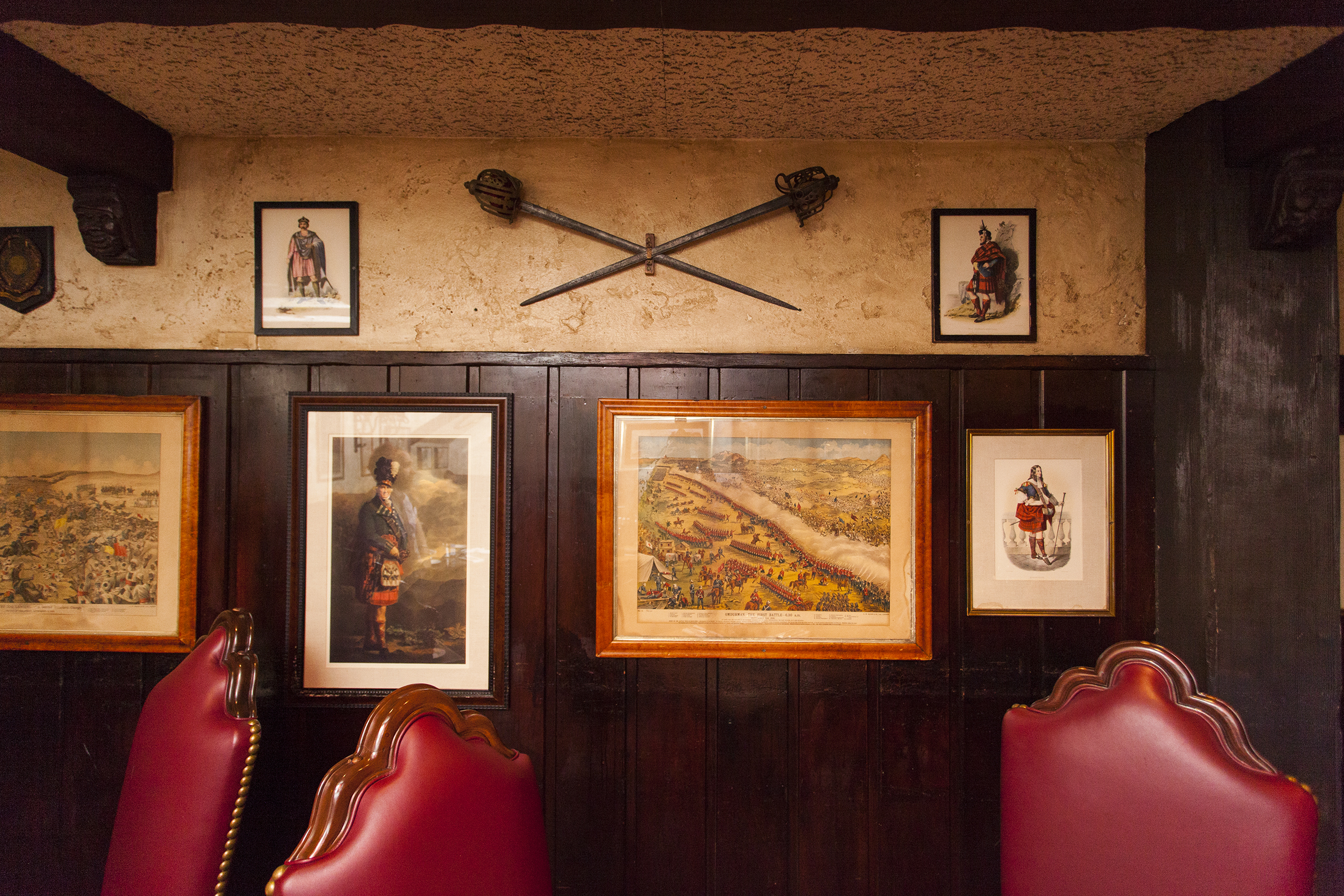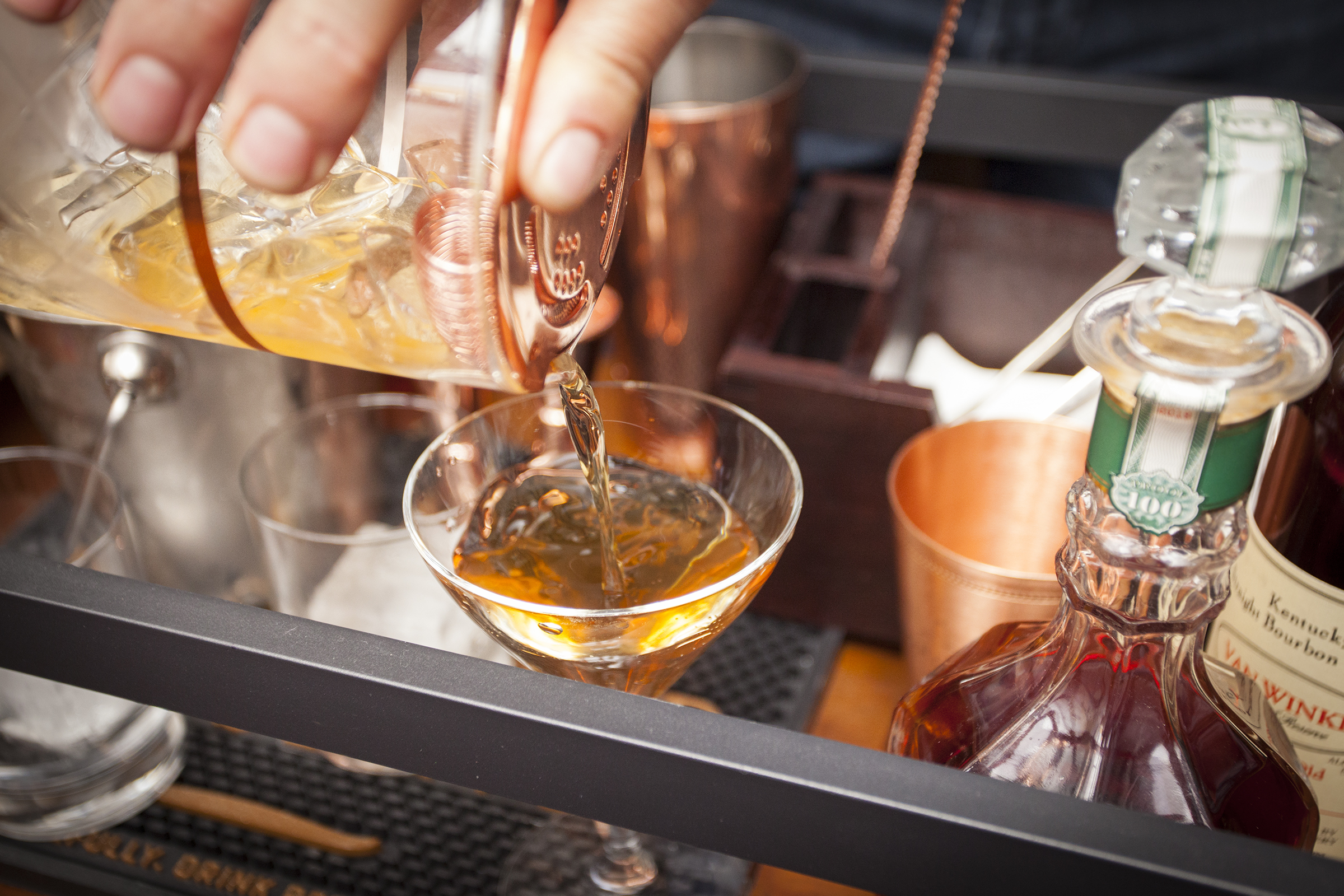 The Great Scot occurs every third Friday of the month from 8pm to around midnight within Tam O'Shanter, located at 2980 Los Feliz Blvd. Look for reservation announcements via the restaurant's social media pages.