Houston Hospitality just unleashed another themed, whimsical bar unto L.A., and this time, the circus is in town.
Brothers Mark and Jonnie Houston—the L.A. nightlife titans behind the '80s-fabulous Break Room 86, the '70s throwback Good Times at Davey Wayne's and the Victorian wonderland that is No Vacancy, to name a few—unveiled Madame Siam Sideshow Emporium in Hollywood last week, with all the bells and whistles of a traveling carnival. Found in the same building as Black Rabbit Rose and Dirty Laundry (also owned by Houston Hospitality) this underground cocktail den lets you play carnival games while you sip—including a ball toss at Donald Trump and Kim Jong Un—and even sports a tarot-card reader.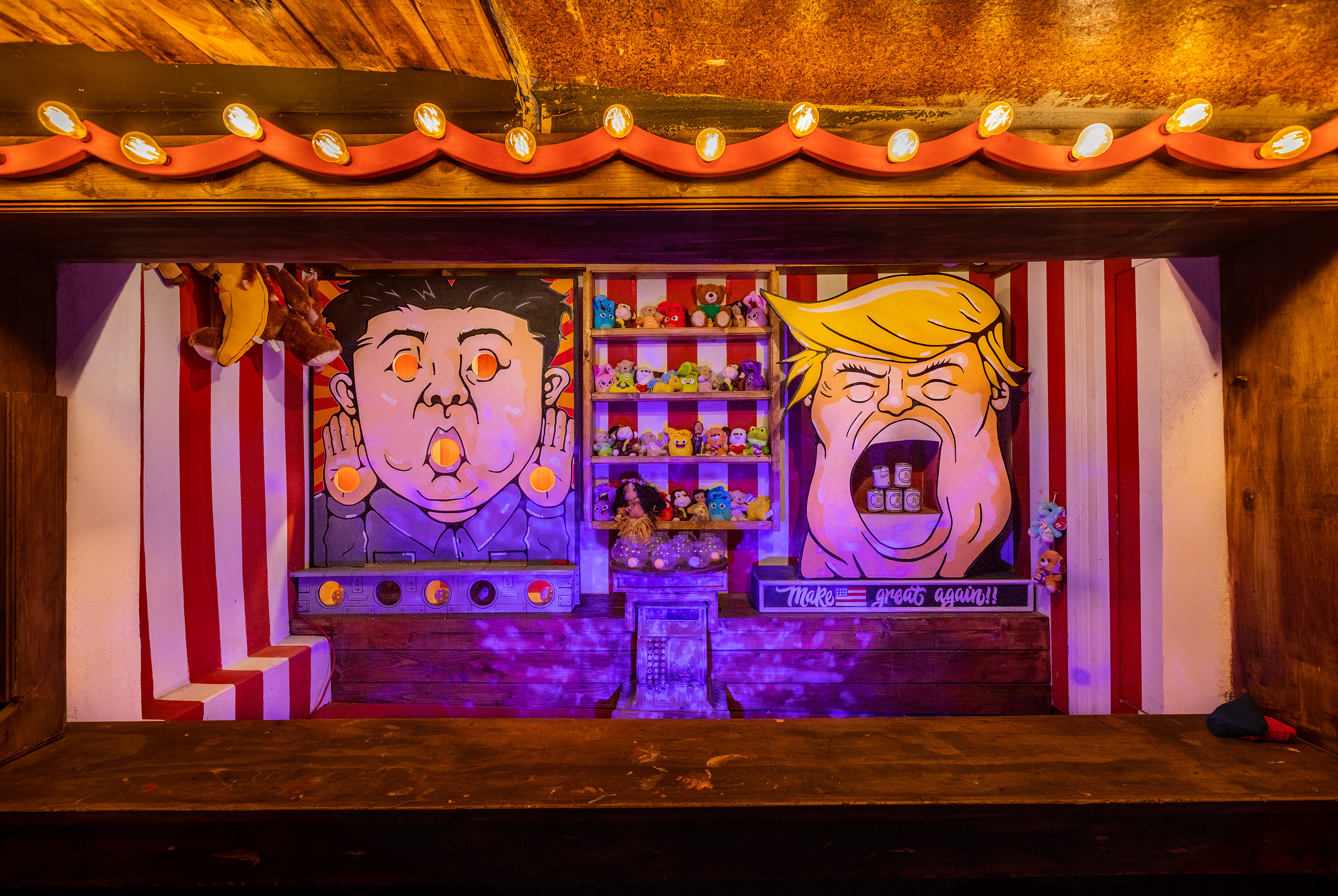 Expect carousel horses, bird cages and tufted leather when it comes to décor, and candy machines and fried fair food when it comes to snacks. One of the space's defining factors includes a small performance stage, where you might catch illusionists, contortionists, musicians, carnival barkers and more.
The beverage program, helmed by Joel Teknyc Martinez—also of Harvard & Stone—includes a list dotted with bright-hued and caramel-corn-adorned concoctions to match the colorful surroundings. The menu itself is a bit of whimsy, assembled as somewhat of a map to the bar's surroundings. The Calamity Jane, made with Wild Turkey rye, honey, basil, lemon and Lillet Rouge, represents a Wild West-inspired corner, while the Step Right Up is representative of the "Houston Bros.' Boardwalk" section (where you'll find the carnival games), and includes butter-washed rum, lemon and Crème de Cacao.
There's also an invite-only, hidden bar to be found behind the tarot station, somewhat of a speakeasy—fitting, as the building used to house Rudolph Valentino's own speakeasy in the 1920s.
It should be noted that this is the first Houston Hospitality opening since late-2017 abuse allegations surfaced against Mark Houston, when model, Project Runway Australia winner and Houston's ex, Lucy McIntosh, shared a graphic photo depicting the results of the alleged domestic violence. Houston Hospitality then released a statement alleging extortion; Mark Houston had filed a prior extortion, fraud and defamation suit against McIntosh. (You can read more on the proceedings—along with official court documents—via Eater, here.) But it appears that both parties came to an understanding last month, dropping both suits; earlier this month, McIntosh posted to her Instagram an excerpt from court documents declaring that "both parties have dismissed all litigation pursuits against each other, and neither Party has paid the other Party anything to resolve the litigation"—well timed.
Here's a peek inside the beverage-group-Goliath's latest bar, which comes complete with a built-in chuck wagon.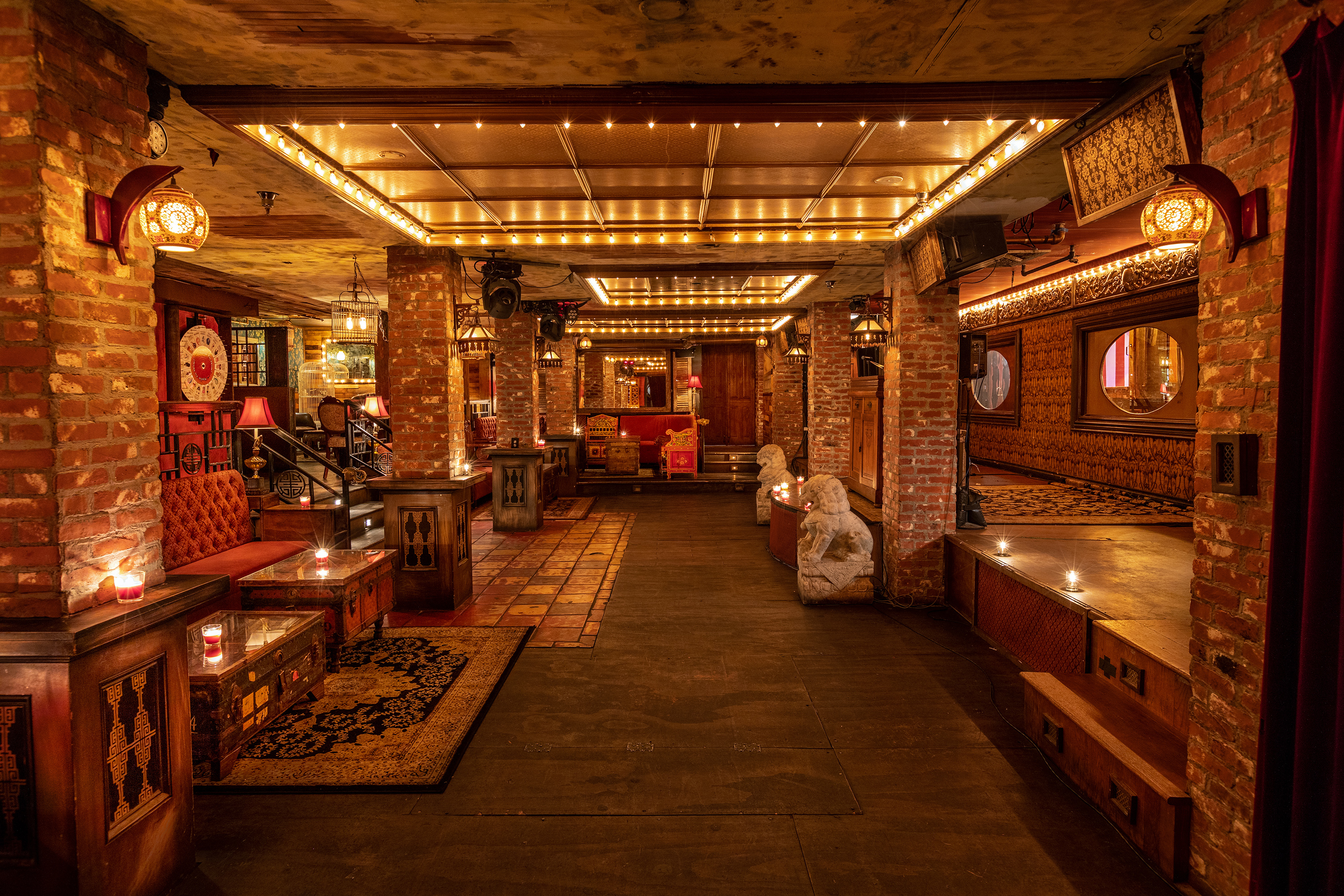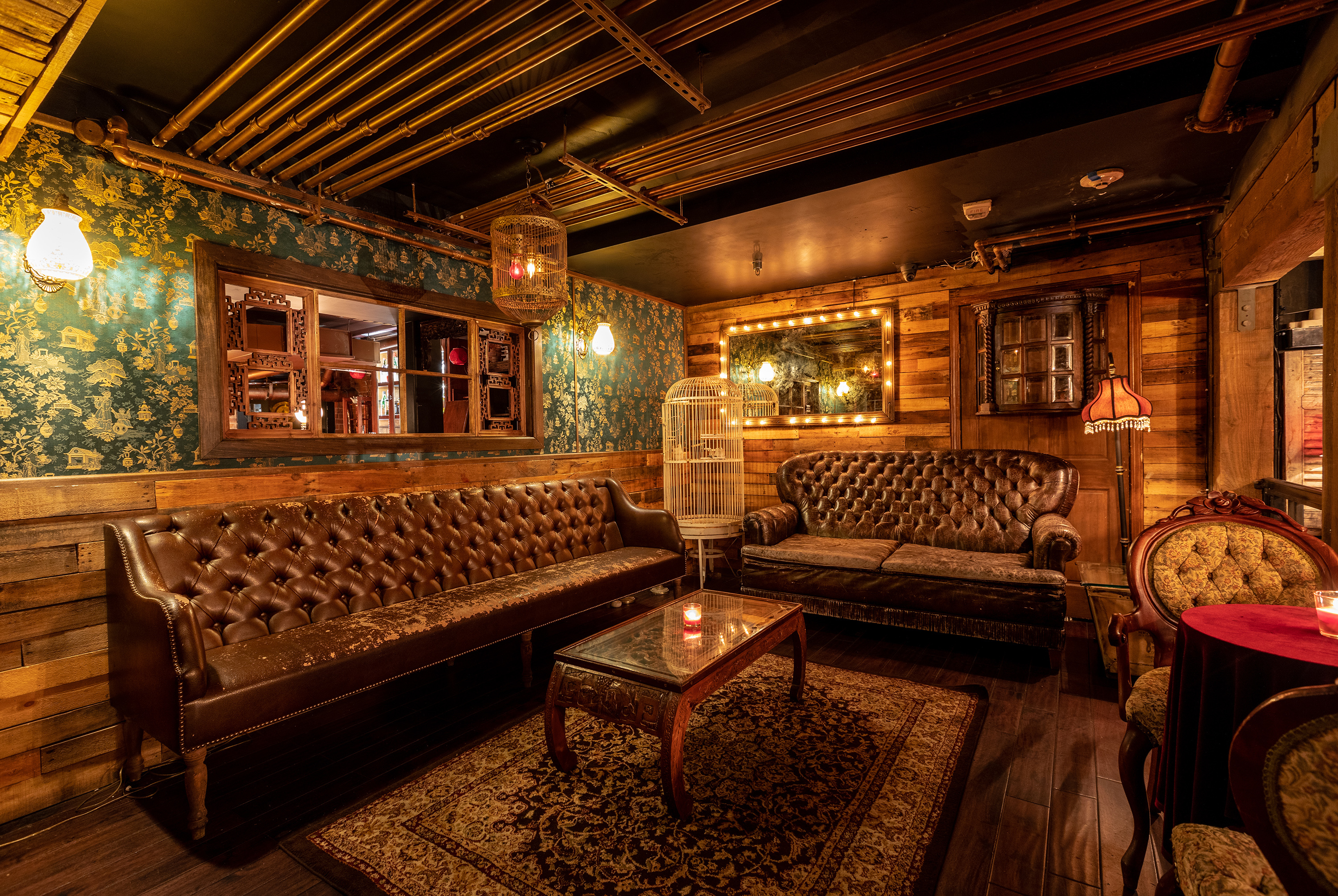 Madame Siam Sideshow Emporium is now open at 1723 N Hudson Ave, with hours of 9pm to 2am Tuesday to Saturday.
Correction: We previously reported that Mark Houston filed suit against McIntosh after her post alleging domestic abuse, when in fact he had filed prior to it. This story has been updated to reflect this.