Feeling brave? Fans of American Horror Story already know that the mansion used as the first season's Murder House is in Los Angeles. But thanks to a posting on Airbnb, you can sleep there—for a mere $1,450 a night.
Although we're sad to report Evan Peters is not included, according to the listing the 9-bedroom, 4.5-bath house accommodates 16 guests. It was most recently bought in 2015 for $3.2 million, according to Curbed LA, but the asking price has stood as high as $17 million following its starring role on television.
In addition to playing the Murder House, the mansion is a popular TV property and has appeared in shows including Alfred Hitchcock Presents, Buffy the Vampire Slayer, Dexter, Dragnet, The Twilight Zone and The X-Files, according to Roadtrippers.
The house has had a bevy of colorful occupants over the years, but there is no evidence that the mansion itself is haunted or has ghosts. However, if you're invested in American Horror Story mythology, you should know that the most recent season's Hotel has a much creepier backstory.
The complete Airbnb listing goes like this:
"One Of The Most Important Estates Ever Built in Los Angeles, The Alfred Rosenheim Mansion Was Declared A Historical Monument And Cultural Landmark. Built In 1908 This Stunning Architectural Masterpiece Boasts Original Features Throughout."
So channel your inner Connie Britton, flip your shimmery, luscious head of hair and check out the house. Just don't go in the basement.
Take a virtual tour of the mansion: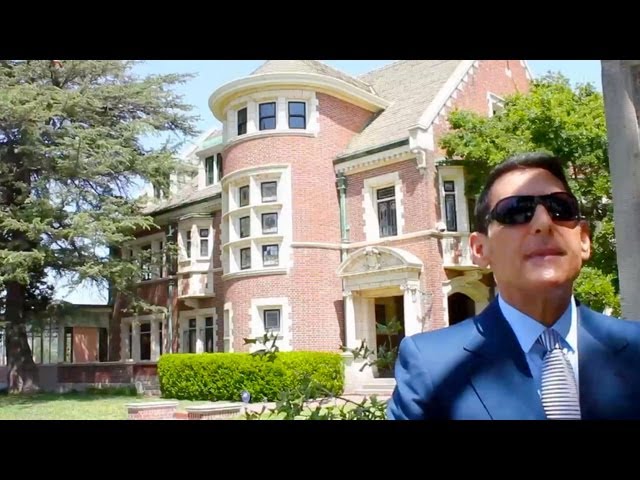 Watch the trailer for American Horror Story: Murder House:
Recommended feature