The Last Bookstore's arched tunnels of tomes and peekaboo windows of hardcovers are an Instagram fixture, but we're not sure we ever realized just how popular they really are.
The Downtown L.A. shop is apparently the world's most-Instagrammed bookstore. That's according to findings from the U.K.'s business training website the Knowledge Academy, which came to the conclusion based on the volume of related Instagram hashtags. The organization started with a list of the world's best bookstores, and then from there counted the number of hashtags tied to each (as of February 2021).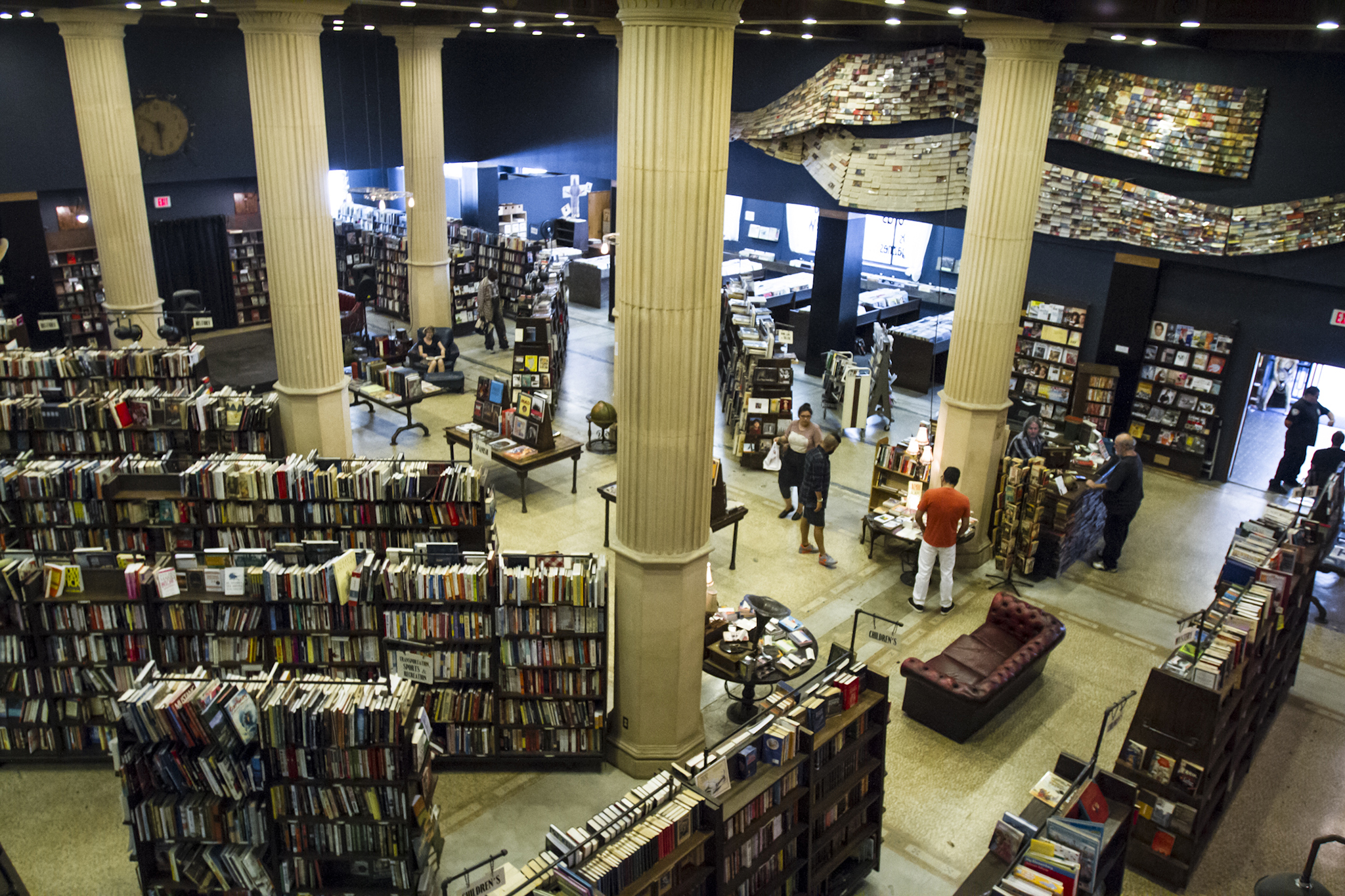 The West Coast actually claimed the top two spots on the list: The Last Bookstore pulled in 110,498 hashtags, while Powell's in Portland was right behind it with 94,241 (and San Francisco's City Lights was ninth). Tokyo's Book and Bed, Paris's Shakespeare and Company and Porto's Livraria Lello rounded out the top five.
If you've never been to the Last Bookstore, well, book it to the corner of 5th and Spring Streets and pick something out from their pretty stellar selection of both new and used texts. But if you have, it's probably not a shock that it landed atop the list. What started as a store operated out of a DTLA loft in 2005 grew into a palace of publications a few years later with its move into an old bank building. Inside, that means you'll find marble columns in a cavernous entry space, complete with old vault doors and mezzanine offices that've been turned into galleries. There's also the much-photographed upstairs "labyrinth," which includes a back room of $1 books. You could probably single-handedly attribute its top-tier Insta status to that space, but if it means getting more people to support one of L.A.'s best indie bookstores, then we're not complaining.