They're here: For the first time ever, 'Poltergeist' is coming to Universal Studios
Posted: Thursday August 9 2018, 12:42pm
For the first time in Universal Studios' history, there's a Poltergeist experience hitting its theme parks in L.A. and Orlando—because much like that titular poltergeist, the team behind Halloween Horror Nights knows what scares you.
This year, Universal Studios' autumnal fright fest is adding a Poltergeist maze, which will draw brave attendees into a replica of the Freeling family home. Expect highlights from the cult-classic film such as the underground graveyard (restless souls of the dead!), the "Beast" from beyond (demons are always lurking in your closet!) and a pool dotted with corpses (this summer's hottest outdoor accessories!).
Other accoutrements include floating furniture, the iconic staticky TV and, of course, that terrifying clown. Much like the film, guests will have to walk into the light in order to escape; TBD on whether or not you'll emerge covered in some sort of ectoplasm.
The 1982 Spielberg-produced horror classic succeeded in terrifying an entire generation, while simultaneously answering the questions of what happens when you build Orange County homes atop a graveyard and relocate the headstones but not the bodies; whether that creepy clown in your room is actually out to get you (spoiler: it always is); and whether you should flee the second your child tells you there are people inside your TV talking to them (leave yesterday).
Catch a glimpse of the new maze, below, then get excited for the this year's Horror Nights, which will also include a new Stranger Things maze.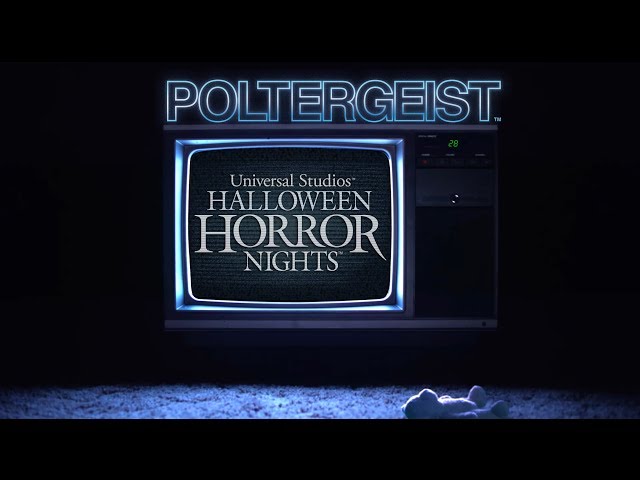 Universal Studios Hollywood's 2018 Halloween Horror Nights runs September 14 through November 3. Tickets are on sale now.
Share the story