As the sober curious lifestyle gains traction, mocktails have become an ever-ubiquitous offering on restaurant menus. But in recent years, the prices for non-alcoholic beverages have risen alongside their popularity.
At Kato in the Arts District, for example, an alcohol-free flight that pairs with the tasting menu runs at $85 per person. Whether it's the Seedlip citrus, Calpico,and raspberry cordial Pink mocktail at Ardor ($14) or a rosewater and bougainvillea drink at Bar Nuda ($13), non-alcoholic beverages are beginning to rival the complexity of their alcoholic counterparts. Whereas a few years ago it might have been typical to pay $7 to $8 for a mocktail, it's now common to see mocktails priced around the $14 mark. We decided to ask a few bartenders and bar directors from around Los Angeles why prices have gotten higher.
One of the big reasons behind the uptick in prices is the use of higher quality ingredients. "In some cases, if you're making a cocktail, two ounces of a tall drink is liquor, that's $2 of cost," says Amy Racine, the beverage director for John Fraser Restaurants, the group behind Ardor in West Hollywood. "If you're using a premium non-alcoholic ingredient like yuzu juice, that's a comparable price point, maybe even more so."
Racine says a greater interest in health-consciousness after the pandemic has driven the demand for mocktails—this past "dry January," the restaurant group's mocktail sales increased by 23% compared to last year. But beyond the use of better ingredients, bar managers are also crafting their mocktail programs with more intentionality and care.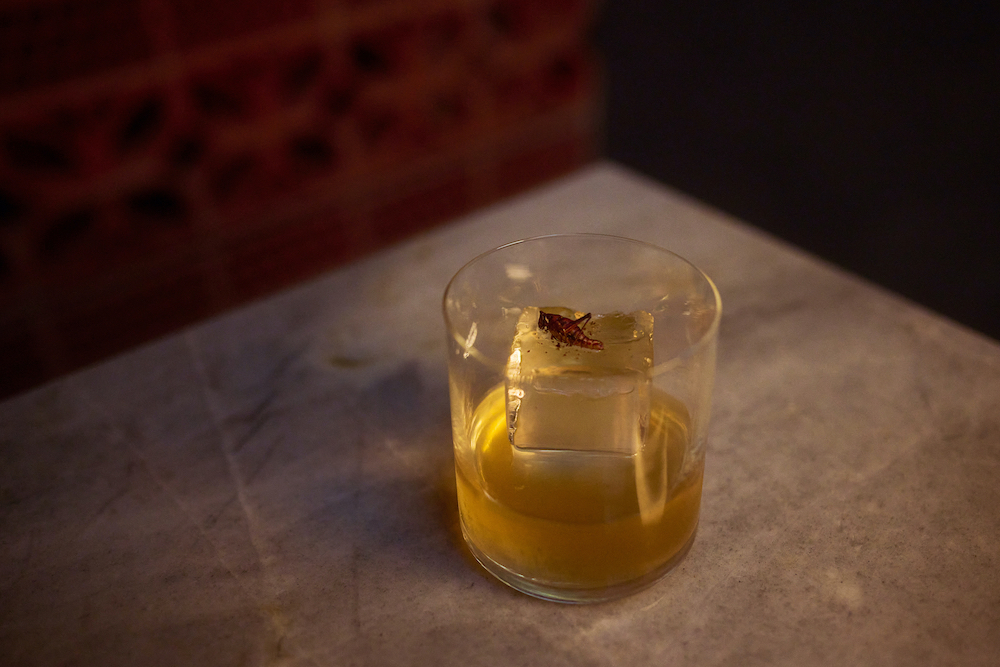 Zack Sanders, the bar manager at Mirate in Los Feliz, is preparing to launch a mocktail menu to complement their mezcal-driven program soon. "I come from a traditional cocktail background, where cocktails just don't pair well with food—food is seasonal, cocktails are escapist," says Sanders. "Mocktails allow you to utilize ingredients in a program that don't really fit into a cocktail program. It has to look pretty and give people a level of escapism like they're drinking a cocktail. But in terms of flavors, it's more of an intentional pairing with the food."
Sanders notes that the modern mocktail movement integrates culinary techniques—roasting, emulsifying, fermenting—into non-alcoholic beverages. "For the majority of my career, mocktails weren't a thing, so they would charge you like a lemonade," says Sanders. "Now that we see people putting time into it and designing menus around it, those prices are shifting to reflect the intentions behind it."
Bar Nuda, a Mexican-inspired roving pop-up founded by Pablo Murillo and Morris Ellis, has developed a "sin-alcohol" beverage experience. Their mixologist Bryant J. Orozco sources all of their ingredients from Mexico, including unconventional herbs and botanicals such as marigold leaves, bougainvillea and rosewater. Their Clear As Shiit cocktail ($15) contains turmeric, galangal and shiitake mushrooms. On a recent Thursday night, Bar Nuda's pop-up at De Buena Planta Silverlake cultivated an intimate, festive atmosphere that had patrons dancing to bumping salsa beats and lining up "shots," all booze-free.
"A lot of us are kind of winding down on what it means to have a good night out," says Murillo. "A lot of us are realizing we're able to be more present when we're not drinking." He adds that part of Bar Nuda's mission is to educate people that the flavors they're used to in a cocktail can be created just as well without alcohol. "To achieve the same character profile in a margarita without booze is totally different—we're sourcing rare ingredients, and that takes a toll. To make it worth it, we have to price accordingly."
The general sentiment amongst bar managers is that the shift away from binge drinking culture has caused the restaurant industry to respond with thoughtful, inventive ways to approach the mocktail. People still want to enjoy a social night out without feeling the aftereffects of the mid-week hangover.
Diners may balk at the accompanying price, but should know that mocktails are no longer your run-of-the-mill lemonade with a splash of soda water. Many of these beverages are being crafted with the same level of culinary technique as the rest of the restaurant menu.
"Instead of mocktails being intoxicating, we want them to be invigorating," says Murillo.