5 Los Angeles restaurants to watch in 2014
Here are the Los Angeles restaurants we're most excited about this year, whether they're revamping the menu or opening their doors for the first time.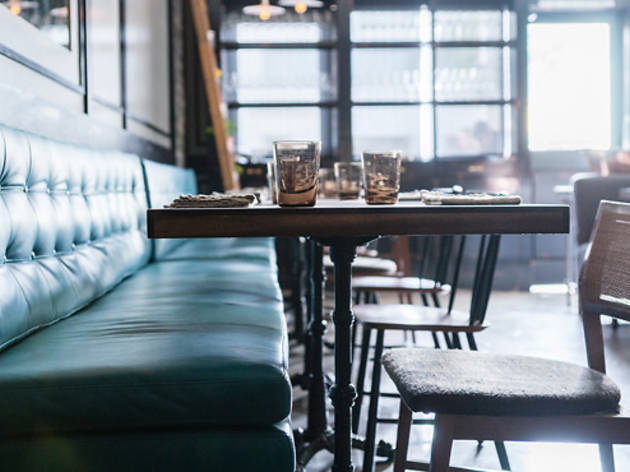 1/5
Photograph: Courtesy Ray Kachatorian
If the Iron Chef concept—one ingredient used throughout a multi-course meal—were to materialize in a restaurant, would it work? Would a mushroom-centric dinner leave you loving fungi, or loathing them? Would six straight courses of rhubarb-infused dishes convert those who think the root doesn't even belong in a pie? Chef Curtis Stone wants to find out. The Top Chef Masters alum and Food Network superstar brings his dream to life this February with the new Beverly Hills restaurant Maude. Each month, diners will enjoy a prix fixe meal ($75) of nine courses, all centered around one in-season ingredient: February is for citrus, March is for artichokes, April is for peas, and so on. "Our menu in February is inspired by citrus," says Stone, "so we are working with a bunch of varieties including yuzus, finger limes and blood oranges, and we'll use their juices and rinds in our first bites right through to our desserts. We hope to show our diners just how diverse and incredible Mother Nature and her seasonal fruits and veggies can be." Named after Stone's grandmother, Maude is compact (seating just 25 diners)—meaning if you want to find out whether you can handle nine courses of artichoke, reservations are a must.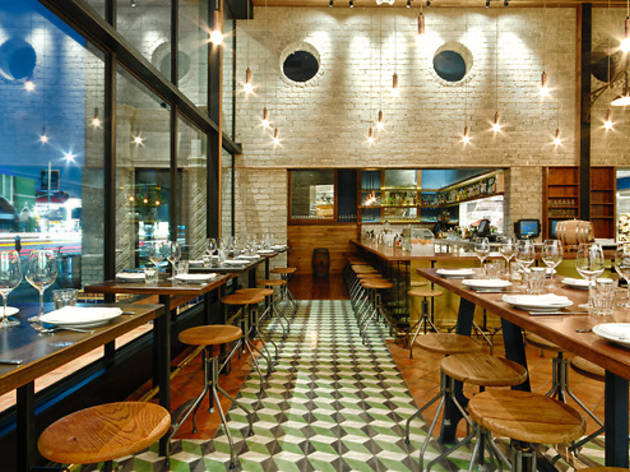 2/5
Photograph: Courtesy République
It's hard to do breakfast, lunch and dinner right, but who's to keep a restaurant from trying? République opened in mid-November to much oohing and aahing; fans of the married chef duo Walter and Margarita Manzke (Church & State, Patina) flocked to their latest project as it was touted one of the most anticipated openings of 2013. But like any good date playing the game right, they doled out the goods gradually. The bakery arrived in December, offering coffee, tea, and baked specialties under Margarita's guidance as the executive pastry chef. The back dining room currently provides dinner guests with a regular menu, but a special chef's tasting menu will soon be offered as well. Still to come: a full breakfast and lunch menu in the next month or so. "We're looking forward to the other components of the space, coming together and launching to the public," says Walter. "We want people to come in and feel like they are part of a community." Set in the former Campanile and La Brea Bakery location, the space is already an important and historic part of the community (Charlie Chaplin owned it at one point). Time will tell if République can live up to its former occupants' reputation, but we're almost certain it will.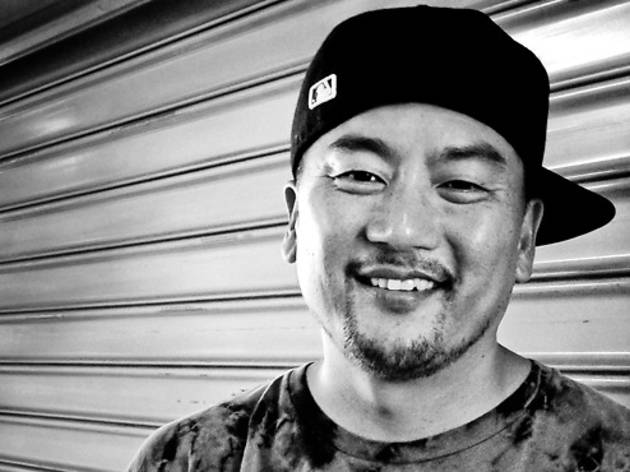 3/5
Photograph: Courtesy POT
Scroll through Roy Choi's twitter feed (@RidingShotgunLA) and you might think he's preaching the gospel of green again: "POT is great." "Smoke POT." "Eat at POT."   Truth be told, the self-proclaimed stoner must have had bud on his mind when he named his newest restaurant. But POT, scheduled to open in early spring at The Line Hotel in Koreatown, alludes more to the family style hot pot dishes that will be offered along with blood soups and the Korean BBQ Choi is known for. In fact, the LA son is overseeing the entire hotel food and beverage program, including the lobby bar, café, and room service menu. POT, however, is his baby—and the timing couldn't be better. "I'm all 'growns' up," he says, when asked why the time for this venture felt right. "Actually, 2013 was supposed to be the time, but construction was delayed so I went back to Korea to research and found the thing I was looking for. Now I'm going to make it happen because we hired a great team and there is a hotel in K-town. If not now, then when?!" As for the psychedlic homepage of POT, Choi had this to say about its inspiration: "Weed, the Salton Sea, weed, motels, Vienna sausages, Shin Ramen, Daniel Gibson, desert life, silliness." We can't wait to check it out.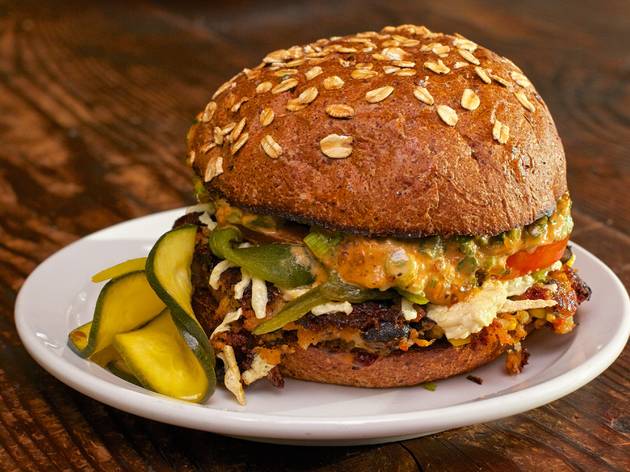 4/5
Photograph: Ryan Tanaka
"My favorite places to go in a neighborhood are places that are warm and welcoming," Susan Feniger explains. "A great hangout spot for me is a place that feels like I am walking into someone's home, a place where people actually hang out on a regular basis." Thus provided the impetus for Mud Hen Tavern, a restaurant and bar where everybody (supposedly) knows your name. Feniger's former hit, STREET, focused on global street food, while her latest venture, which opened in early December, is all about classics with a twist. Her menu is, in fact, why we're so damn excited about this restaurant. Feniger has kept some fan favorites (hello, Kaya Toast), while adding unique dishes like Green Eggs and Ham, Chicken and Waffle Croquettes, and the Hangover Burger—a cheeseburger topped with a fried egg and bacon. Mud Hen Tavern put some serious thought into its bar, too. "I'm most excited about our beverage program," says Feniger. "The cocktails have completely enhanced our menu. From the Go Figure, to the Old Maple, to everyone's favorite—the Chili P, Yo—the unique cocktails and wine selections that [beverage director] Morgan Fox has put together have made the bar extremely special." We'll drink to that.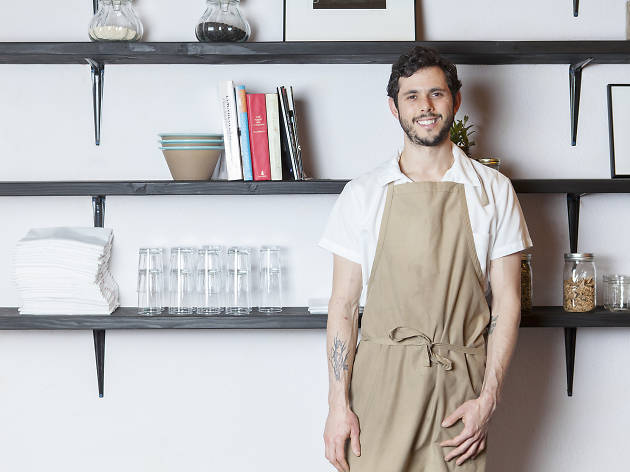 5/5
Photograph: Jakob N. Layman
Wait. We know. Alma was the darling of 2013, with Chef Ari Taymor receiving critical acclaim for his hyper-seasonal dishes, his restaurant dubbed the Best New Restaurant in America, and the New York Times name-dropping Alma as one reason to visit downtown Los Angeles in their "52 Places to Go in America" list. Most restaurants—and chefs, for that matter—would coast on these victories, at least for a year or so. Taymor has other ideas. In December, Alma did away with its a la carte dishes and began serving a prix fixe menu only as a way to further curate the produce coming from its Venice garden and Southern California farmers. The five-course menu ($65) and a longer tasting menu ($110) are now offered with optional wine pairings; the ever-changing ingredients mean you may get sunchoke soup one night, roasted sturgeon another. Sure, more and more dining establishments are offering fixed menus, but Alma doesn't need to—which is why we're excited to see where this risk-taking chef and his restaurant will go in 2014. And with talks of a possible brunch menu starting early this year, we have a feeling there's far more to come from this tiny powerhouse.
The Los Angeles restaurant scene, it seems, is ever-expanding and we couldn't be happier about it. With a growing selection of both fine-dining restaurants and late night cheap eats—not to mention the home of Bon Appetit's Best New Restaurant in America in 2013—Los Angeles is a certifiable mecca for what's to come in the food world. We chatted with the chefs of a few highly anticipated restaurants so that the next time you're looking for things to do in LA, making a reservation at one of these hot spots will be at the top of your list.
RECOMMENDED: More of Time Out Los Angeles' 2014 predictions
---