5 things we learned at the LA Street Food Fest
Grilled cheese is still king, babies can be foodies too and other things we learned while waiting in the Churro Borough line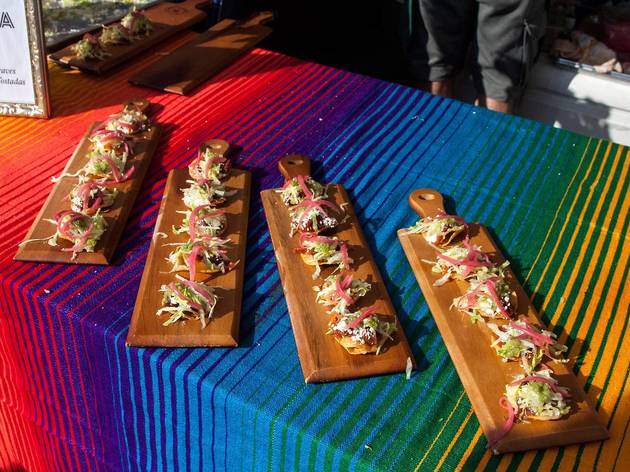 1/52
Photograph: Erin Kuschner
LA Street Food Fest 2014
2/52
Photograph: Erin Kuschner
LA Street Food Fest 2014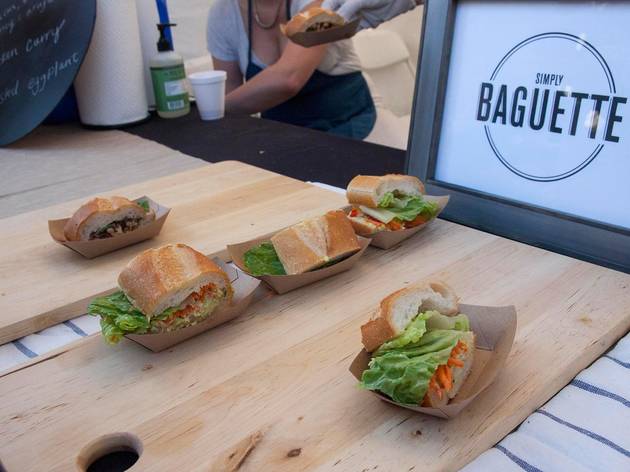 3/52
Photograph: Erin Kuschner
LA Street Food Fest 2014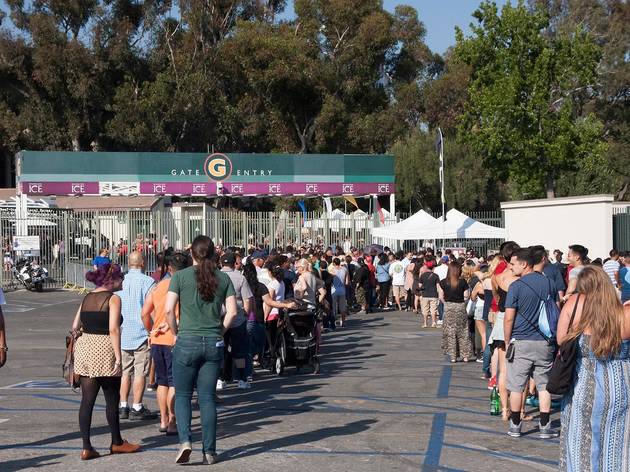 4/52
Photograph: Erin Kuschner
LA Street Food Fest 2014
5/52
Photograph: Erin Kuschner
LA Street Food Fest 2014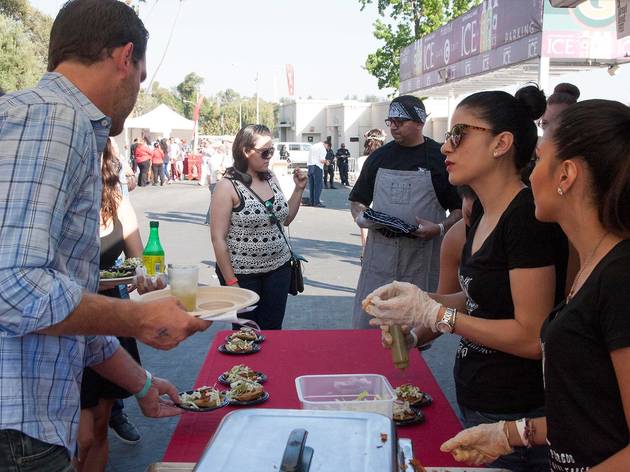 6/52
Photograph: Erin Kuschner
LA Street Food Fest 2014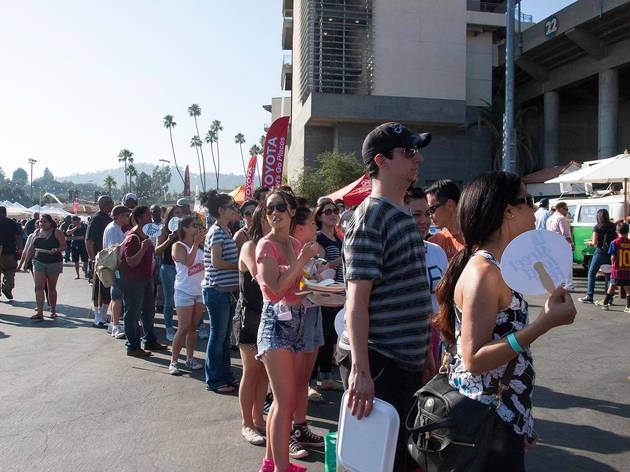 7/52
Photograph: Erin Kuschner
LA Street Food Fest 2014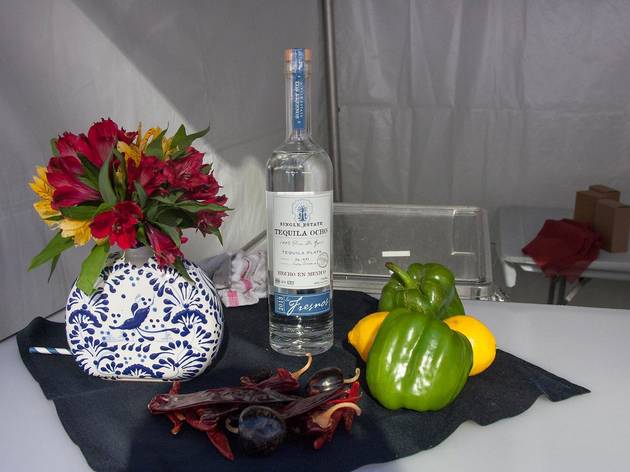 8/52
Photograph: Erin Kuschner
LA Street Food Fest 2014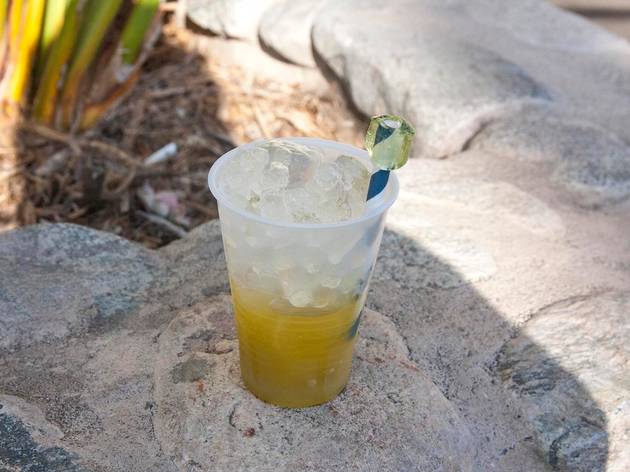 9/52
Photograph: Erin Kuschner
LA Street Food Fest 2014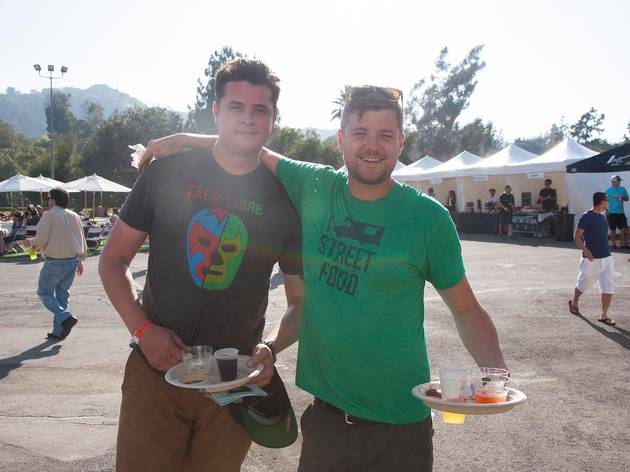 10/52
Photograph: Erin Kuschner
LA Street Food Fest 2014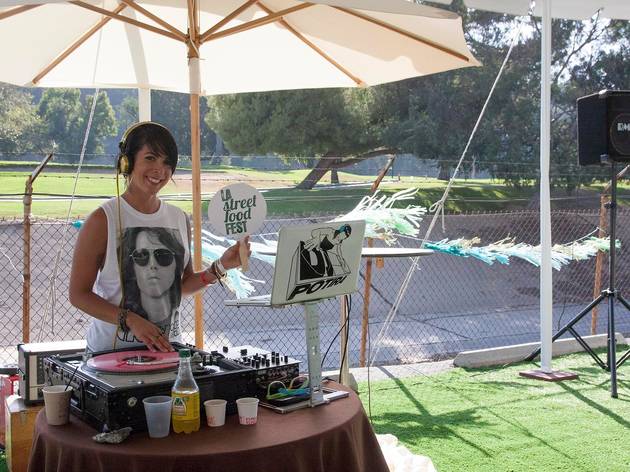 11/52
Photograph: Erin Kuschner
LA Street Food Fest 2014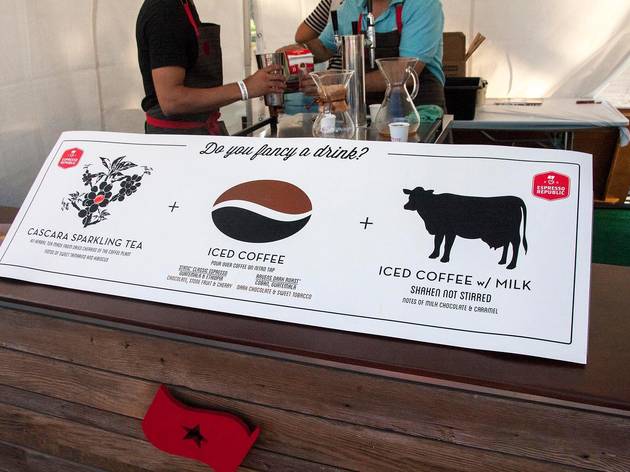 12/52
Photograph: Erin Kuschner
LA Street Food Fest 2014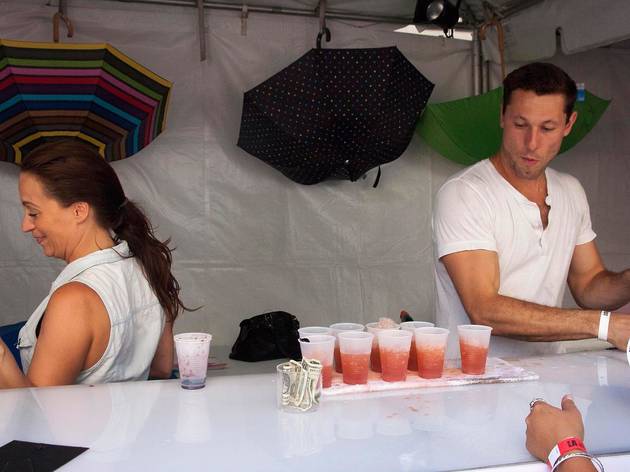 13/52
Photograph: Erin Kuschner
LA Street Food Fest 2014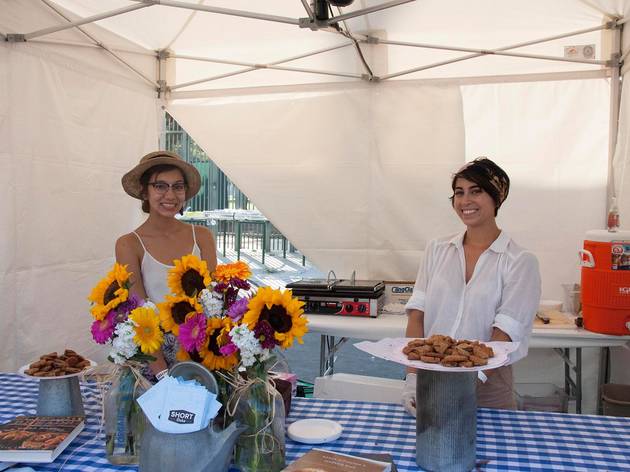 14/52
Photograph: Erin Kuschner
LA Street Food Fest 2014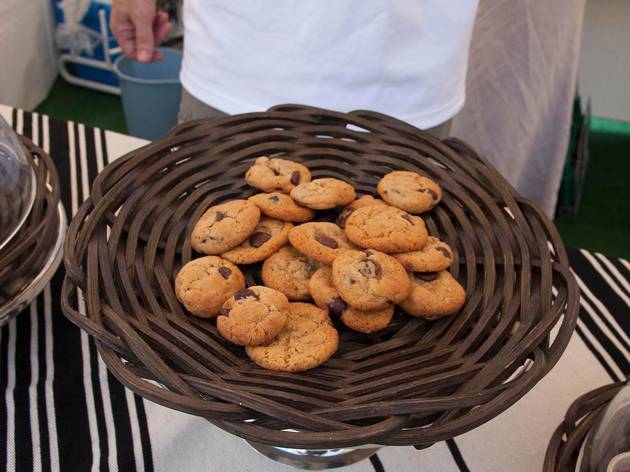 15/52
Photograph: Erin Kuschner
LA Street Food Fest 2014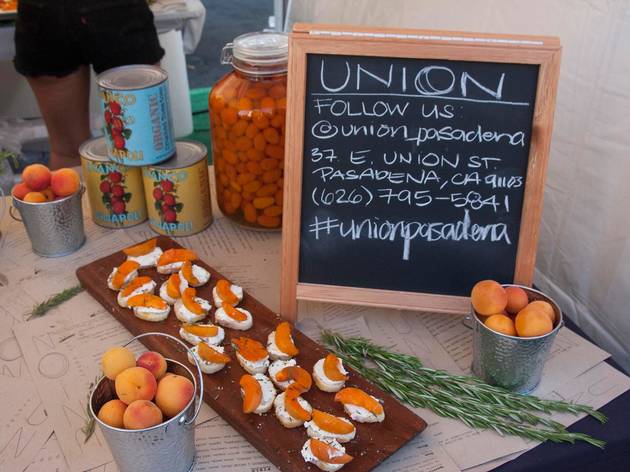 16/52
Photograph: Erin Kuschner
LA Street Food Fest 2014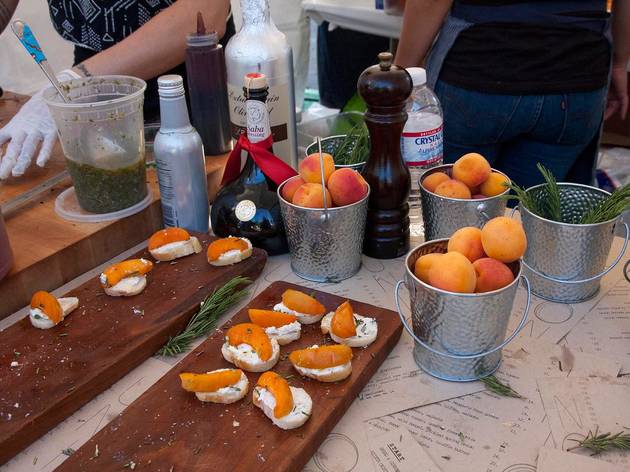 17/52
Photograph: Erin Kuschner
LA Street Food Fest 2014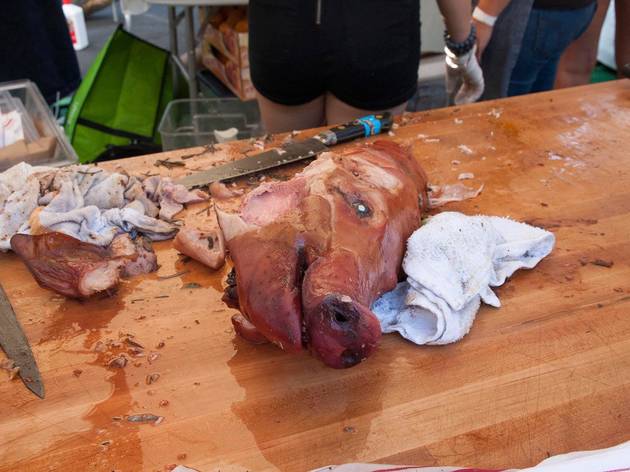 18/52
Photograph: Erin Kuschner
LA Street Food Fest 2014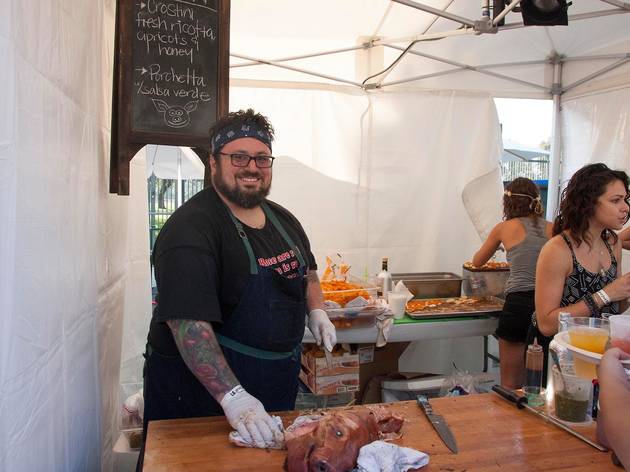 19/52
Photograph: Erin Kuschner
LA Street Food Fest 2014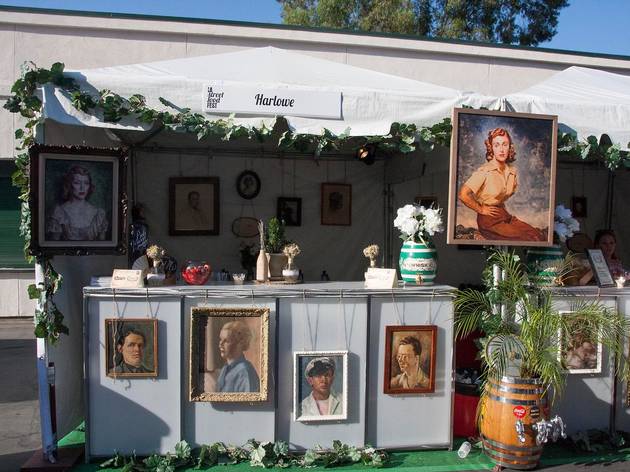 20/52
Photograph: Erin Kuschner
LA Street Food Fest 2014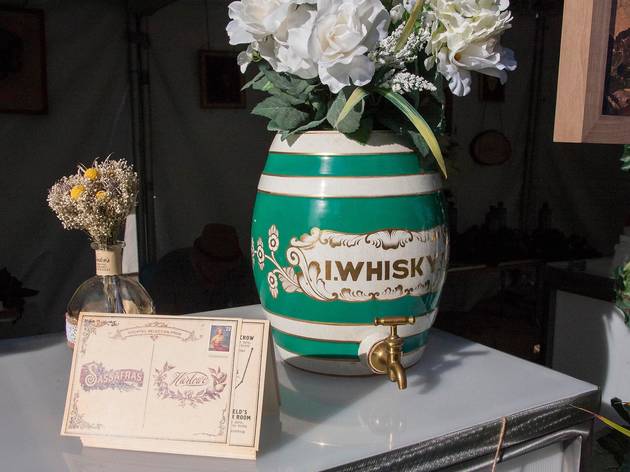 21/52
Photograph: Erin Kuschner
LA Street Food Fest 2014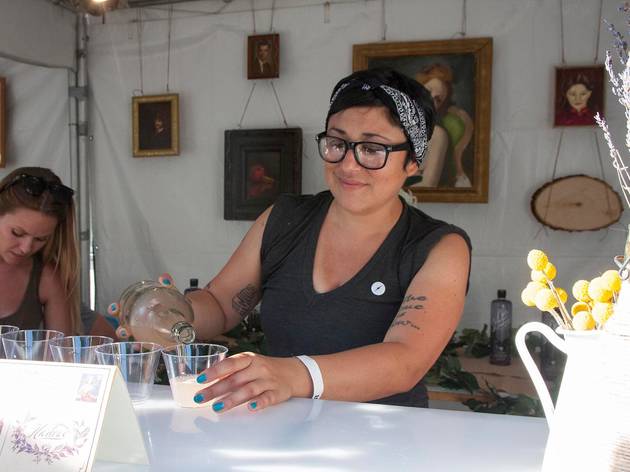 22/52
Photograph: Erin Kuschner
LA Street Food Fest 2014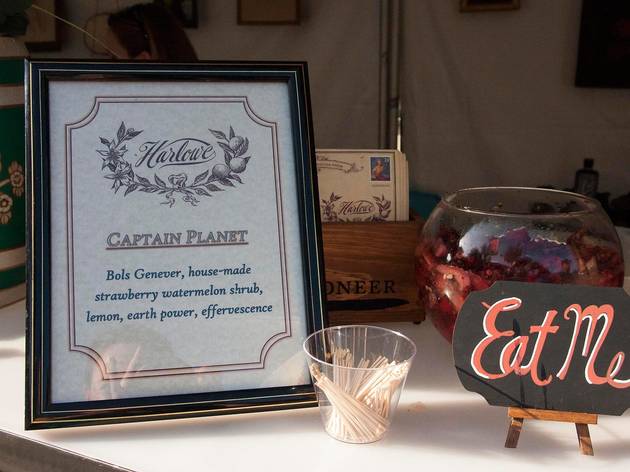 23/52
Photograph: Erin Kuschner
LA Street Food Fest 2014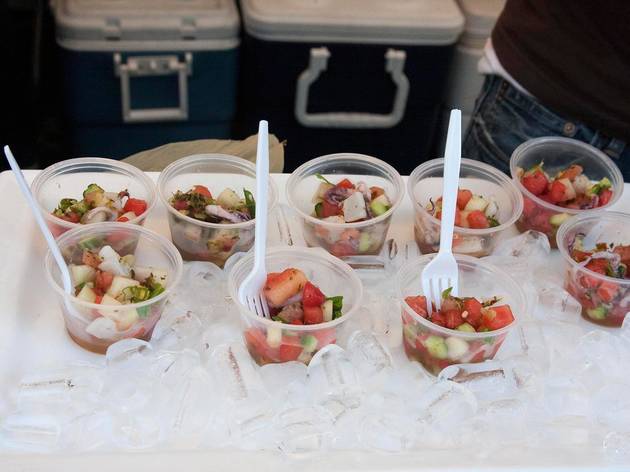 24/52
Photograph: Erin Kuschner
LA Street Food Fest 2014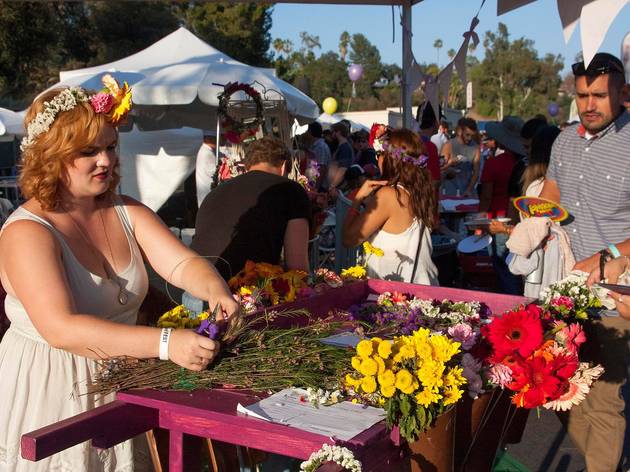 25/52
Photograph: Erin Kuschner
LA Street Food Fest 2014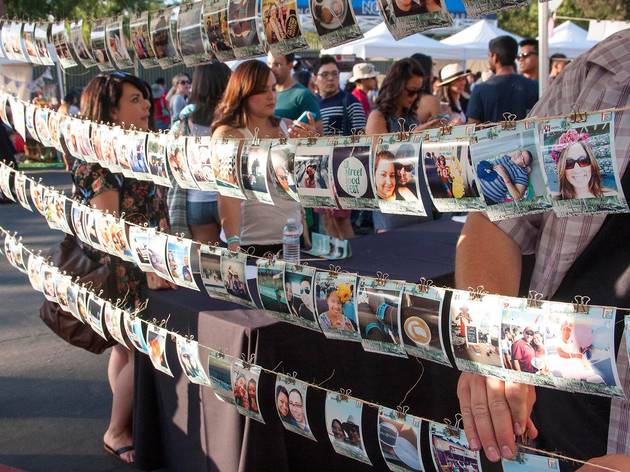 26/52
Photograph: Erin Kuschner
LA Street Food Fest 2014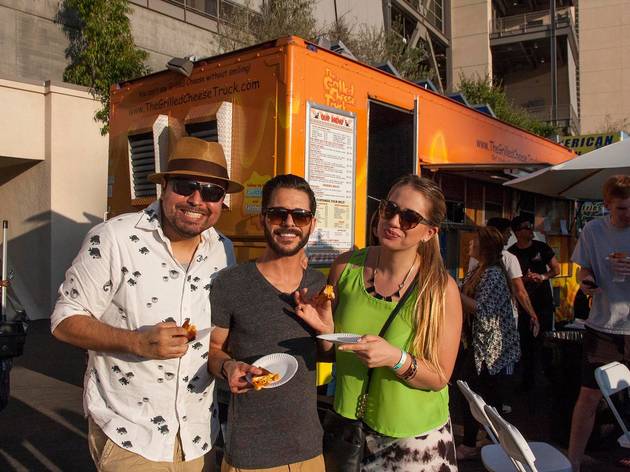 27/52
Photograph: Erin Kuschner
LA Street Food Fest 2014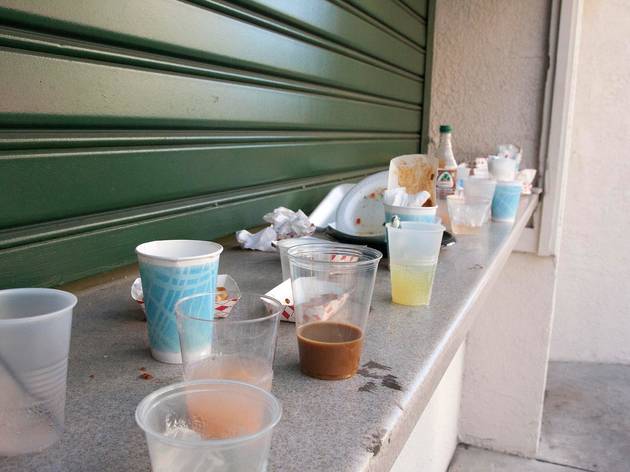 28/52
Photograph: Erin Kuschner
LA Street Food Fest 2014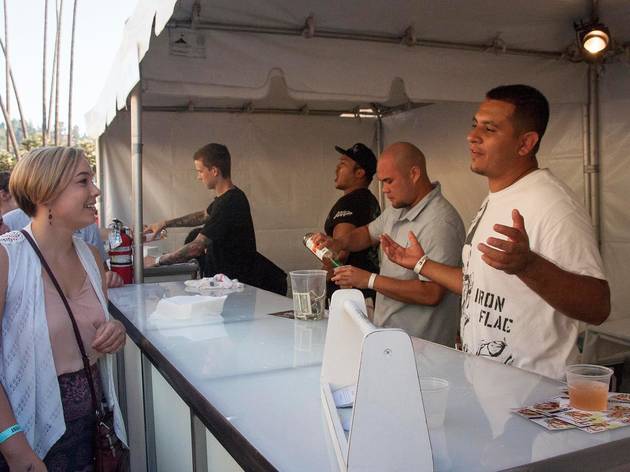 29/52
Photograph: Erin Kuschner
LA Street Food Fest 2014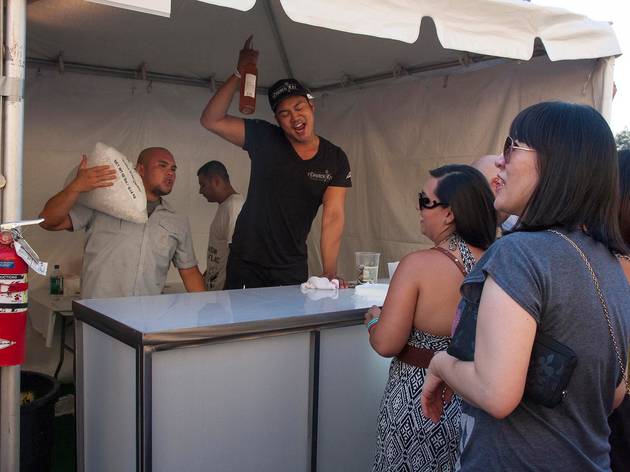 30/52
Photograph: Erin Kuschner
LA Street Food Fest 2014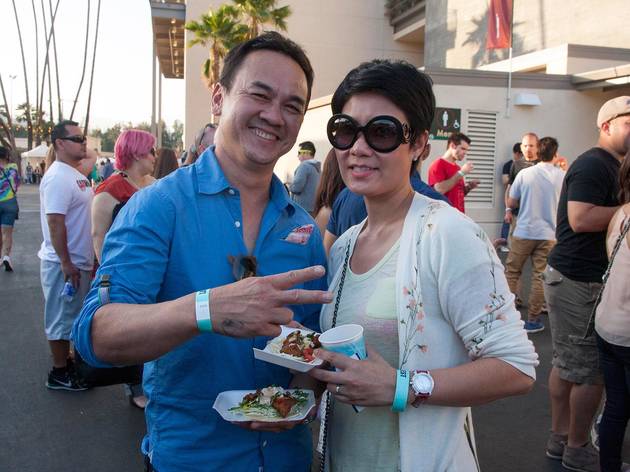 31/52
Photograph: Erin Kuschner
LA Street Food Fest 2014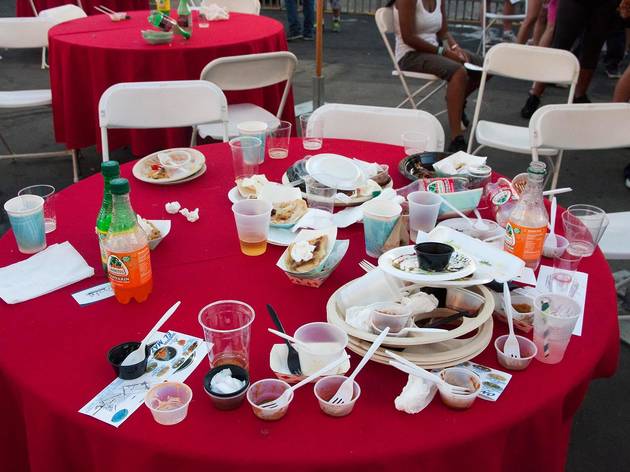 32/52
Photograph: Erin Kuschner
LA Street Food Fest 2014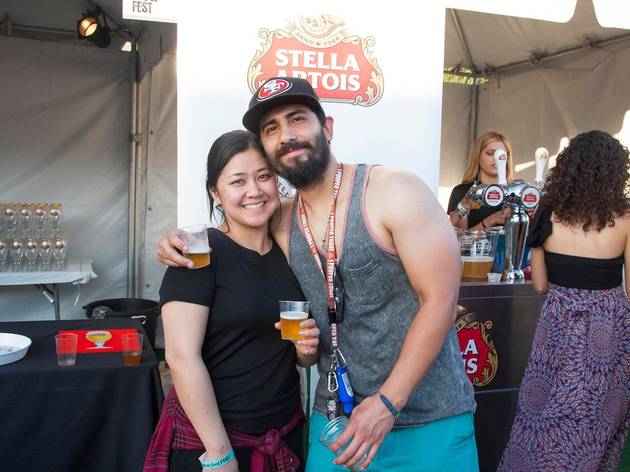 33/52
Photograph: Erin Kuschner
LA Street Food Fest 2014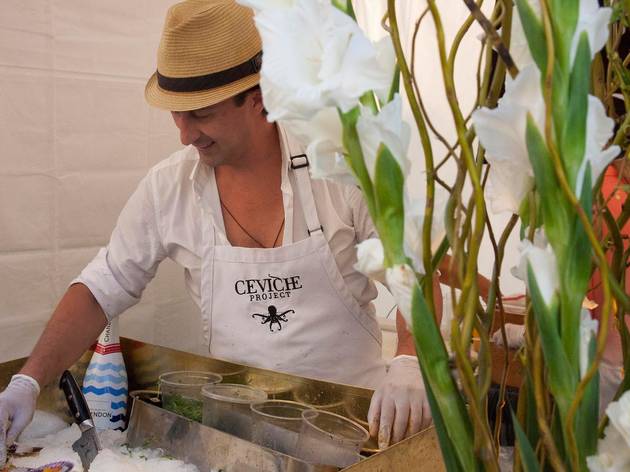 34/52
Photograph: Erin Kuschner
LA Street Food Fest 2014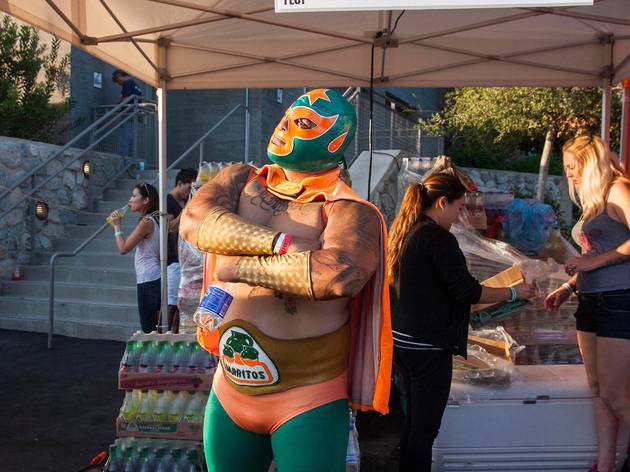 35/52
Photograph: Erin Kuschner
LA Street Food Fest 2014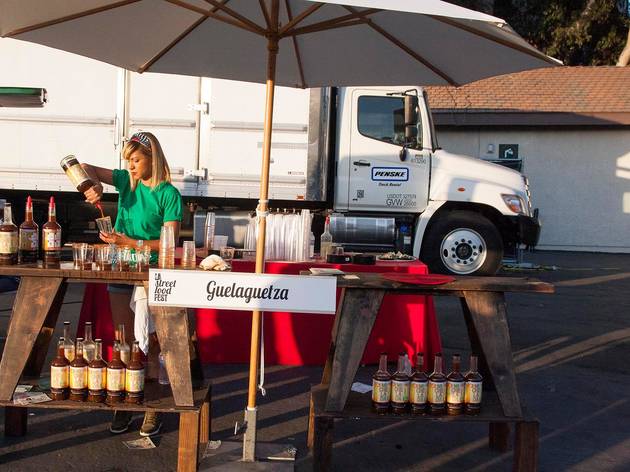 36/52
Photograph: Erin Kuschner
LA Street Food Fest 2014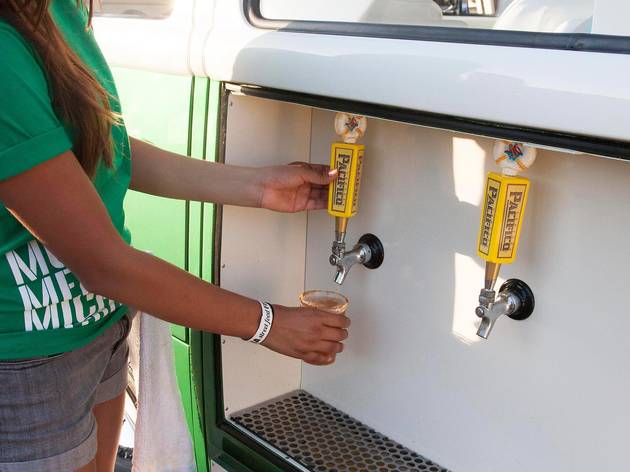 37/52
Photograph: Erin Kuschner
LA Street Food Fest 2014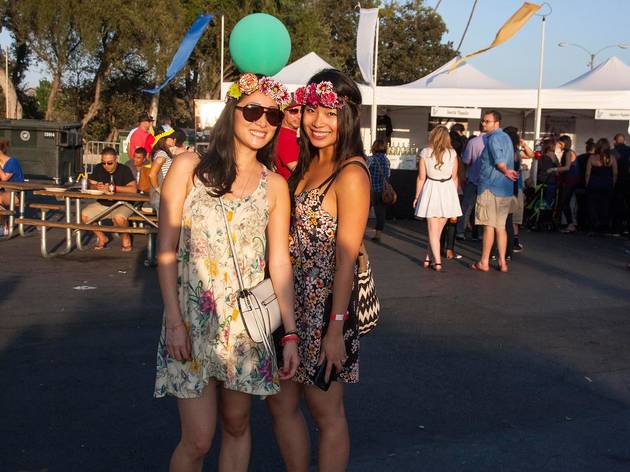 38/52
Photograph: Erin Kuschner
LA Street Food Fest 2014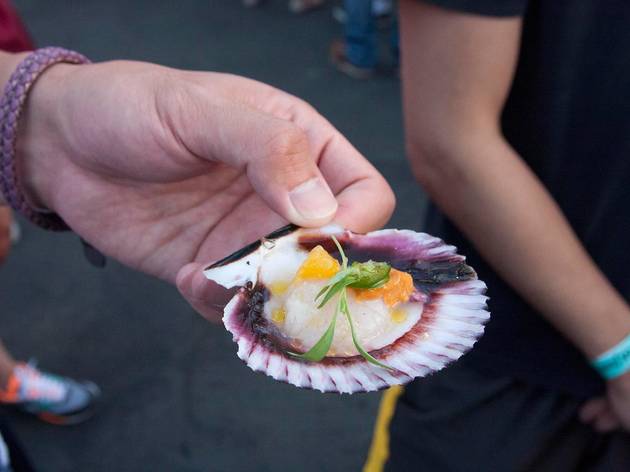 39/52
Photograph: Erin Kuschner
LA Street Food Fest 2014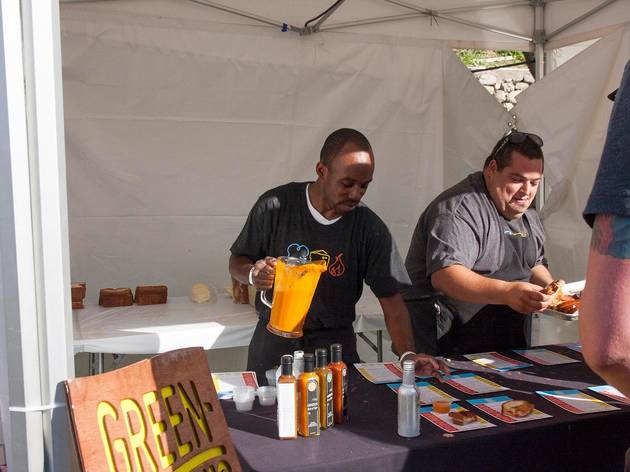 40/52
Photograph: Erin Kuschner
LA Street Food Fest 2014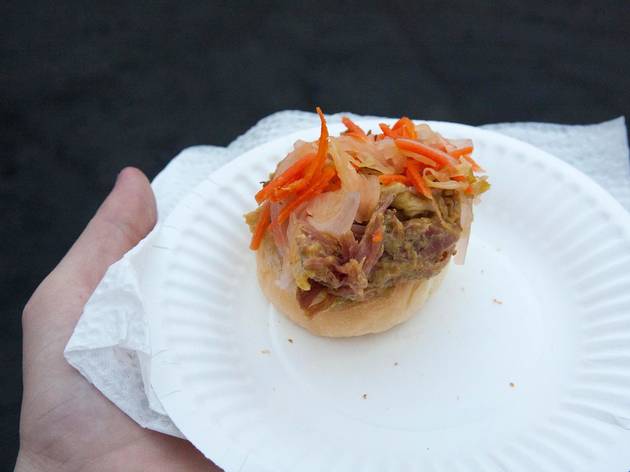 41/52
Photograph: Erin Kuschner
LA Street Food Fest 2014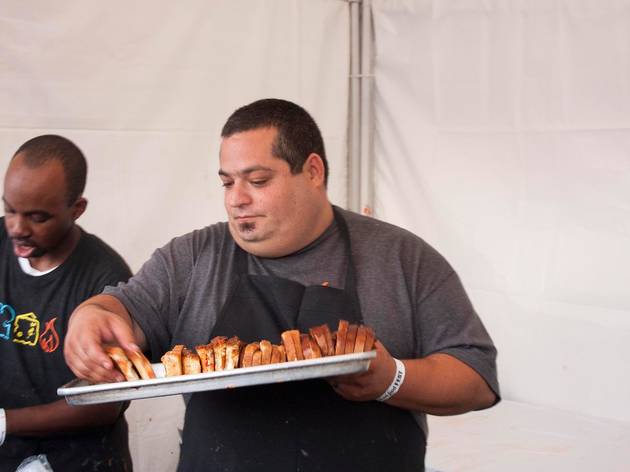 42/52
Photograph: Erin Kuschner
LA Street Food Fest 2014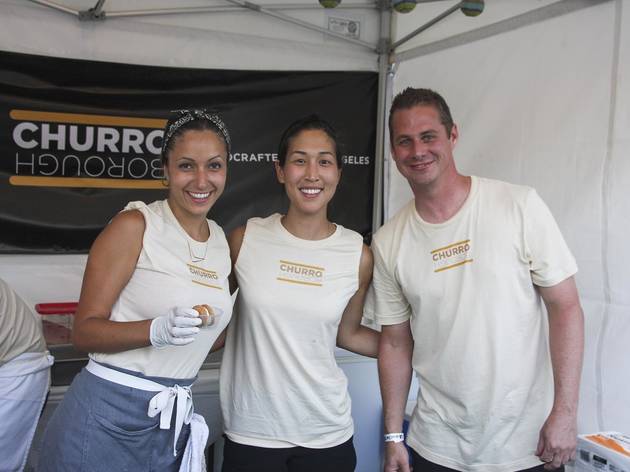 43/52
Photograph: Erin Kuschner
LA Street Food Fest 2014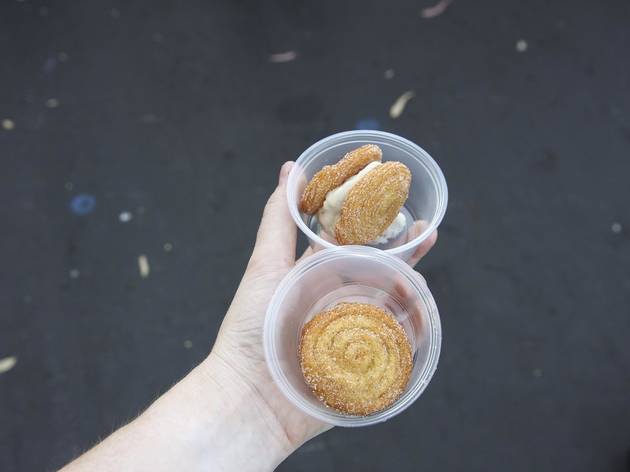 44/52
Photograph: Erin Kuschner
LA Street Food Fest 2014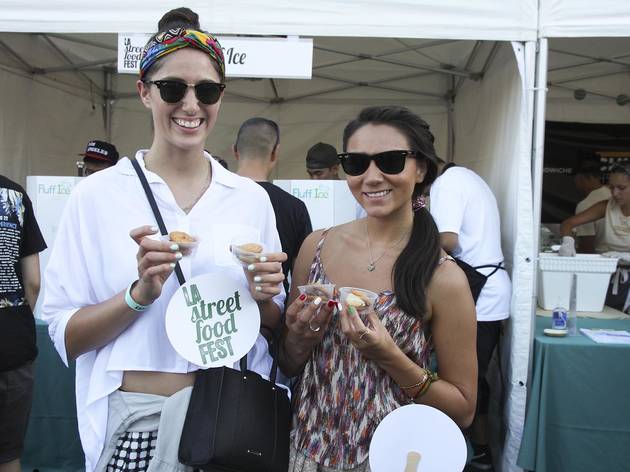 45/52
Photograph: Erin Kuschner
LA Street Food Fest 2014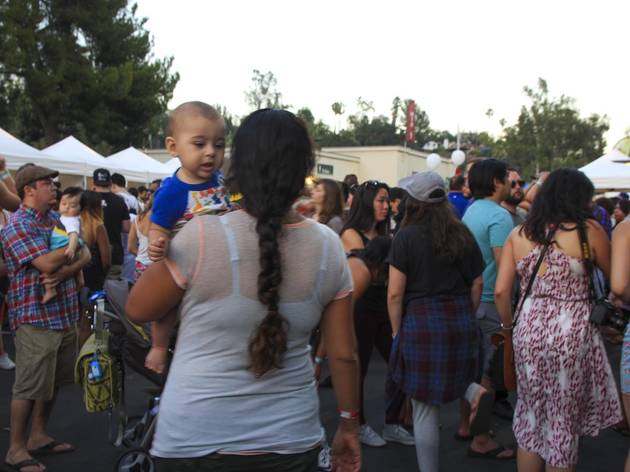 46/52
Photograph: Erin Kuschner
LA Street Food Fest 2014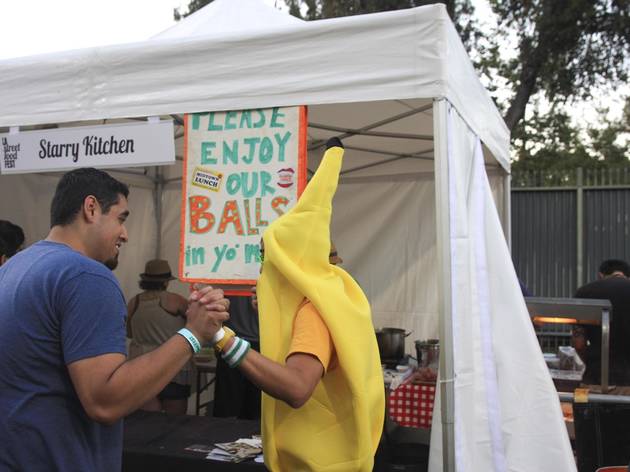 47/52
Photograph: Erin Kuschner
LA Street Food Fest 2014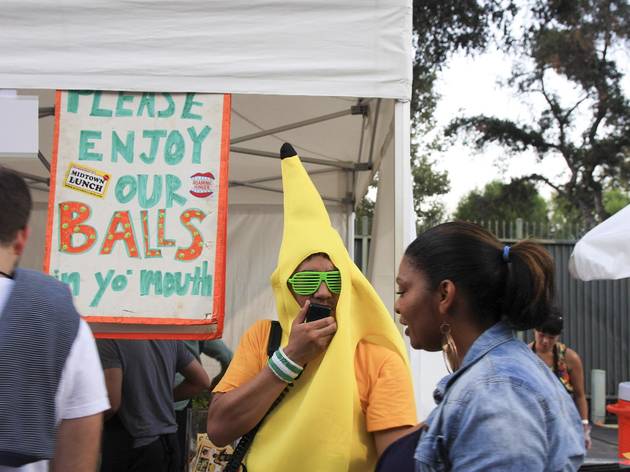 48/52
Photograph: Erin Kuschner
LA Street Food Fest 2014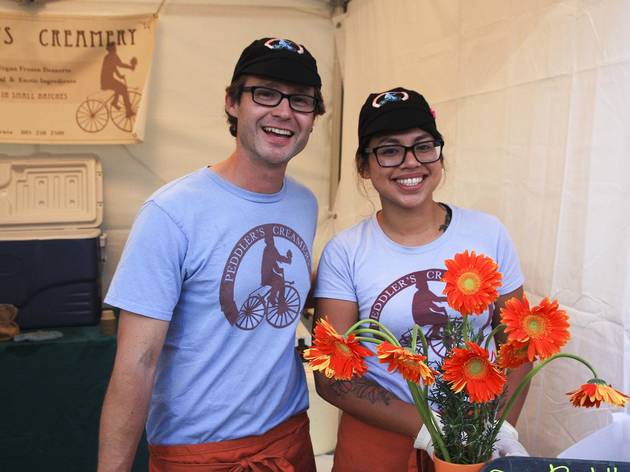 49/52
Photograph: Erin Kuschner
LA Street Food Fest 2014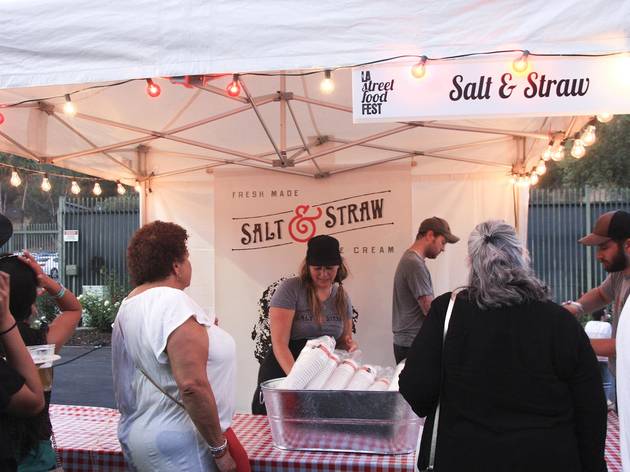 50/52
Photograph: Erin Kuschner
LA Street Food Fest 2014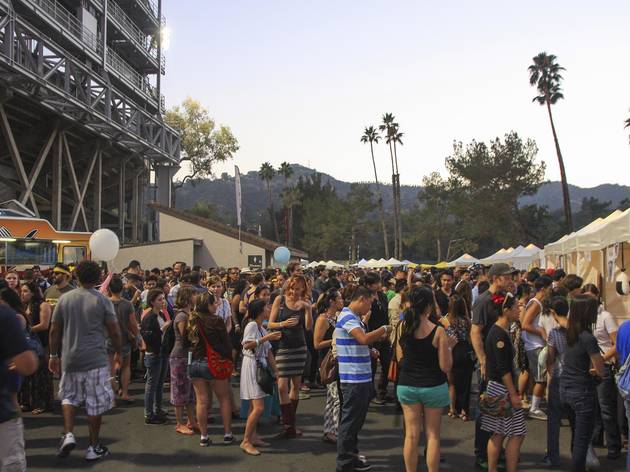 51/52
Photograph: Erin Kuschner
LA Street Food Fest 2014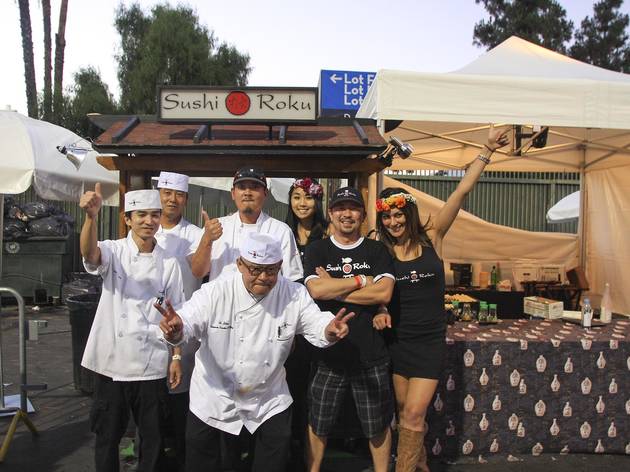 52/52
Photograph: Erin Kuschner
LA Street Food Fest 2014
Self-proclaimed foodies descended upon the Rose Bowl this past Saturday for an evening filled with gourmet bites, specialty cocktails and claustrophobic lines at the fifth annual LA Street Food Fest. Some of the best ice cream in LA was repped in the Ice Cream Social section, while cocktail bars both seasoned (1886) and brand new (Harlowe) sated ticket holders with plastic cups full of fancy booze. Here are five things we learned at the festival—including why mash-ups need to hit the road.
RECOMMENDED: Cheap eats in LA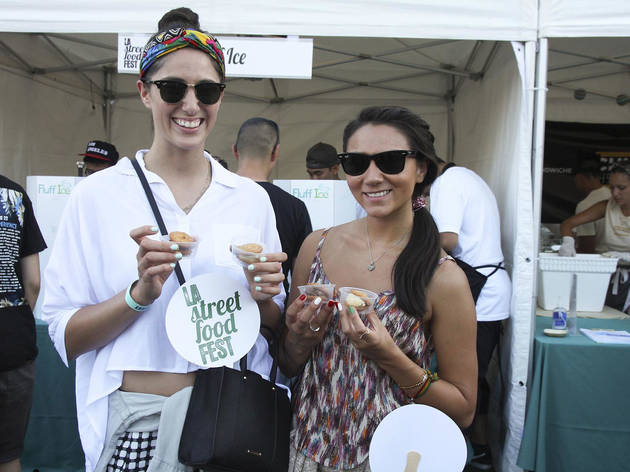 Photograph: Erin Kuschner
People will wait over an hour for a Churro Borough ice cream sandwich...but it's not worth it
I'm not going to rant about how mash-ups just need to die, nor am I going to bash the kind people at Churro Borough. In fact, once I reached the tent after waiting in line for 45 minutes, they were almost too nice. "Thank you so much for your pateince," they kept saying. "It means so much to us; we really appreciate it." It was almost as if they knew that their ice cream sandwich-of-the-moment wasn't worth a 45-minute wait, either. The churro bookends were a little dry and too heavy on the cinammon; the ice cream was nothing special (I tried both the Mexican hot chocolate and the Spanish latte). It's a cute little snack, and that's it—but try telling that to the people who waited for over an hour, which was the situation around 7pm. "This is ridiculous," said an attendee with his friend, and then, "Ah fuck it, let's get in line." Which is exactly why mash-ups will never die.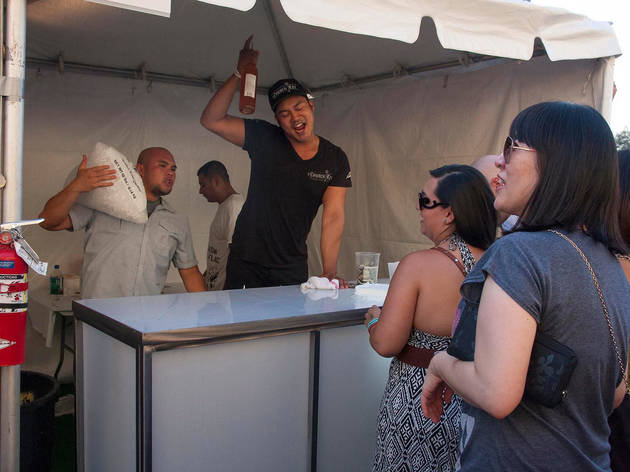 Photograph: Erin Kuschner
The Church Key crew knows how to party
You know when you're at a family function and there's that one uncle who gets shitfaced a little too easily, but no one really cares because he's so undeniably entertaining when he's drunk? That was The Church Key booth on Saturday. By 7:30pm they had run out of everything except their Cosmo mix, but that didn't stop people from lining up for a drink—and a show. "Who's here to get fucking wasted?" yelled one of the bartenders, as the rest led the crowd in a chant and gave high fives to everyone who stopped by the booth. "We're doing shots! Shots, shots, shots!" Did it feel a little like a frat party? Hell yeah. But after waiting in line for an underwhelming mini ice cream sandwich (see above), it was exactly what I needed.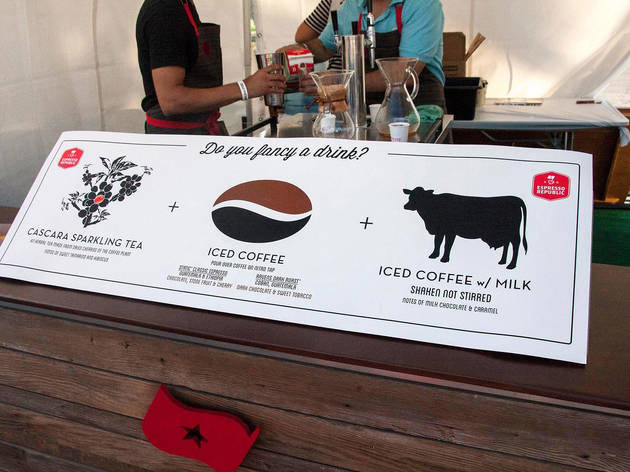 Photograph: Erin Kuschner
Mash-ups are tolerable in coffee form
And by this I'm talking about Cognoscenti Coffee's Thai iced tea and cold brew coffee hybrid, made with a splash of coconut milk and rock candy sugar. This drink was bananas. A perfect balance of sweet and bitter, the concoction was my favorite part of the Iced Coffee Lounge—which, as a whole, was a stellar addition to this year's festival. Other vendors included some of the best coffee shops in LA, like Jones Coffee Roasters, Vittoria Coffee (who's vintage trailer booth inspired many Instagram photo shoots), Cafecito Organico, and Espresso Republic, which was pouring another highly enjoyable carbonated ice tea and iced coffee mash-up. The lounge was a little less crowded and with more places to sit than the main festival area—and a great spot to get caffeinated before you jumped back into the madness.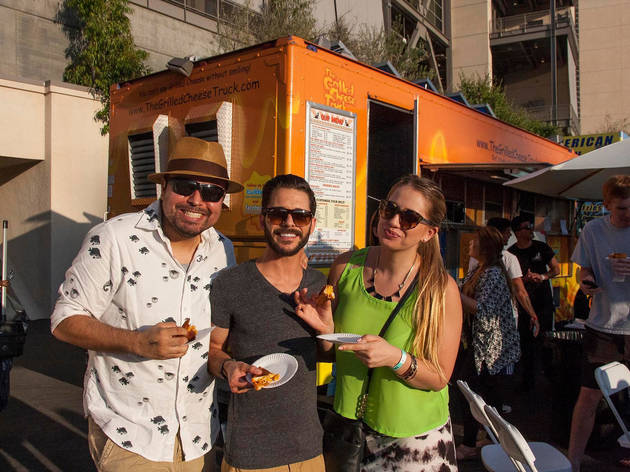 Photograph: Erin Kuschner
Why did they get rid of the Grilled Cheese Invitational again?
Two of the most popular vendors at the festival were the Grilled Cheese Truck and the new Greenspan's Grilled Cheese, where Eric Greenspan himself was on hand to sling out the eatery's grilled cheese sandwiches and tomato basil soup to cheese-loving Angelenos. Infront of the Grilled Cheese Truck, the line intertwined with neighboring lines so that you couldn't really tell what you were waiting for. "Is this the one with the tator tots?" was heard multiple times over, and yes, there were tator tots. The fervor was enough to question why exactly this had been the last year of the Grilled Cheese Invitational, when it was abundantly clear that all we really want is our ooey gooey cheese sandwiches. Some other fan favorites of the festival included blue crab quesadillas from Street Foods Co., porchetta and salsa verde at Union, bacon and brie sammies at Simply Baguette, and scallop ceviche topped with edible flowers from Ceviche Project.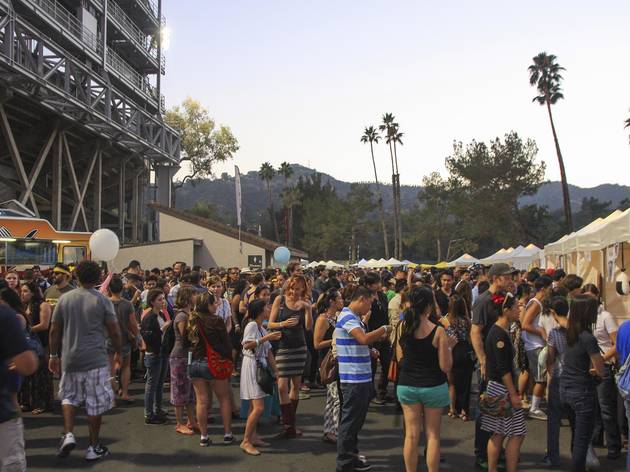 Photograph: Erin Kuschner
Foodies don't let babies get in the way of their culinary festivals
Doors opened at 4pm for VIP ticket holders, and among the throngs of people that were in line to chow down two hours before general admission, were children. And I don't mean toddlers who can hold a grilled cheese in one hand and a shell full of scallops in the other (although, incredibly, there were plenty of those, too). No, there were babies and straight-up newborns clinging on to their hungry parents' necks for dear life on their way to the Ice Cream Social. On one hand, good for you, food-savvy parents of Los Angeles. You treat yourself. On the other hand, we're packed like sardines in here, your child doesn't know what ceviche is, and everyone is on their way to plastered. May we suggest a babysitter so that you can fight for a churro ice cream sandwich sans newborn?