Best brunch in LA: Italian
Next stop: Italy. Bon giorno! Wake up to the best brunch in LA for frittatas and espresso on an alfresco patio, Italian style.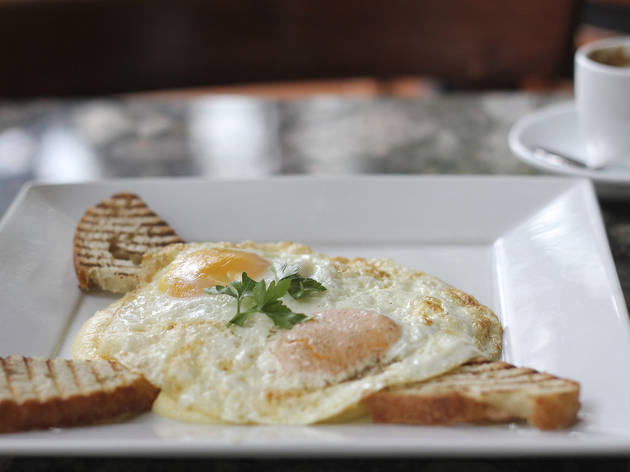 RECOMMENDED: More restaurants serving the best brunch in LA
Cafe Verona
It may share a parking lot with an Easy Lube, but chef/owner Celestino has transformed this Mid-City café into a bougainvillea-draped hideaway, complete with trickling fountains and two outdoor patios. Though the menu is packed with variations on a frittata—which are uniformly delicious and served with both a perfect slice of melon and a rich sweet-potato mash—the
prima colazione
of choice is the
polenta con uove
($10.95). Two over-easy eggs hide a scoop of oven-roasted tomatoes on a bed of creamy polenta. Pair it with a strong macchiato. Wipe your plate clean with slices of toasted Italian bread as you eavesdrop on the hipster-ladies-who-brunch and eye the solitary European men lingering over their newspapers.
Breakfast served daily 8am-5pm.
201 S La Brea Ave, 323-934-6188, www.cafeveronala.com.