Best brunch in LA: Thai
Next stop: Thailand. Start your morning with a trip to the Southeast at Siam Sunset, our pick for the best brunch in LA for a Thai breakfast.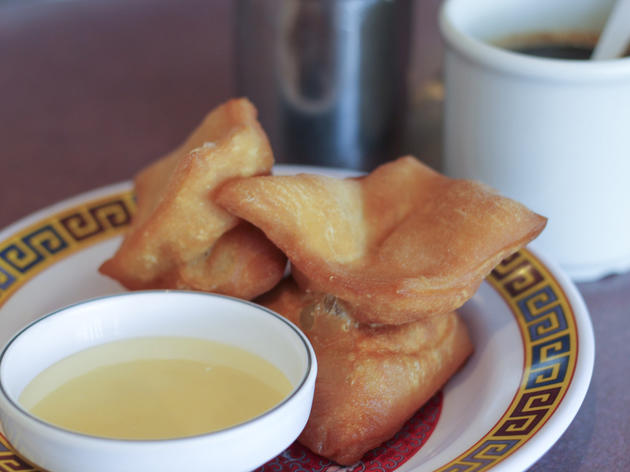 RECOMMENDED: More restaurants serving the best brunch in LA
Siam Sunset
Get here early morning, and you'll catch the last wave of Thai clubkids in their party gear; later the crowd shifts to their parents stopping in before work, and their grandparents lingering with friends over coffee. There will also be a sprinkling of Jonathan Gold devotees—the Pulitzer Prize–winning food writer is a fan of this diner, which is tucked in a seedy-looking motel parking lot. No matter who's eating, at least half the tables will have a little dish of Chinese doughnuts, square pillows of lightly fried dough, to be dipped in creamy condensed milk. Follow yours with a big bowl of
jok
, a rich, satisfying rice porridge sprinkled with white pepper, fresh slivered ginger and scallions, all of which elevates the earthy catfish buried at the bottom of the bowl.Take note: Cash only.
Open Mon-Sat 6am-8pm, Sun 6am-4pm.
5265 Sunset Blvd., Hollywood, 90027. 323-467-8935.