Bok Choy vegan Chinese pop-up at Pearl River Deli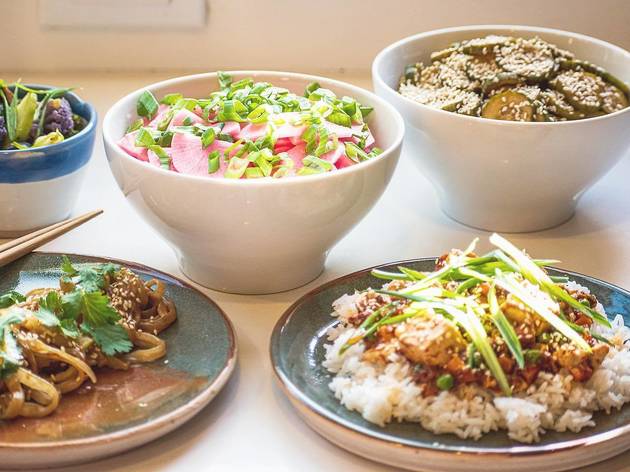 Time Out says
There's been a new wave in L.A.'s Chinese-restaurant scene, and now—in addition to spots such as Steep, Pearl River Deli and Woon—we can add Bok Choy, an all-vegan pop-up that's built on generational recipes.
Bok Choy is the new brainchild of chefs Jen Yee—whose baked goods you've probably enjoyed at the likes of Konbi and Endorffeine—and Jeff Vance, a Seattle kitchen vet who's also spent time cooking at Konbi. Yee, who grew up in Monterey Park and with her family's Chinese restaurants, is just excited to be cooking the same dishes her grandparents prepared, albeit now with a plant-based bent.
Yee and Vance launched their Bok Choy pop-ups in January, and this Tuesday they're back with a new menu: A cool $16 gets you mapo tofu, rice and two egg rolls with sauce, all to-go and all out of Pearl River Deli in Chinatown's Far East Plaza. It's all first come, first served, and socially dinstanced—so bring your mask along with your appetite.
Want to learn more about Bok Choy? We've got you covered.
Details
Users say