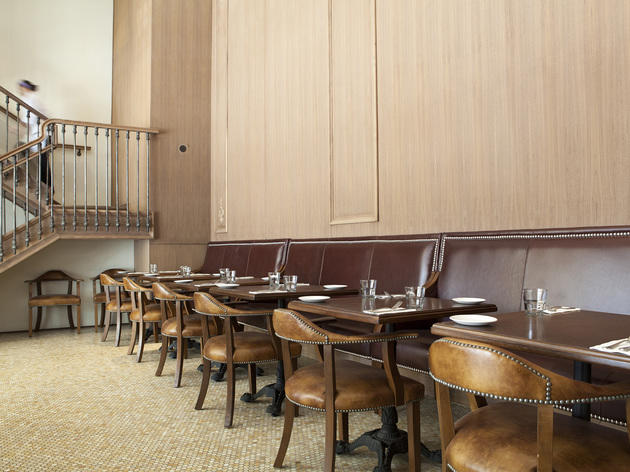 1/10
Photograph: Jakob N. Layman
Coco Laurent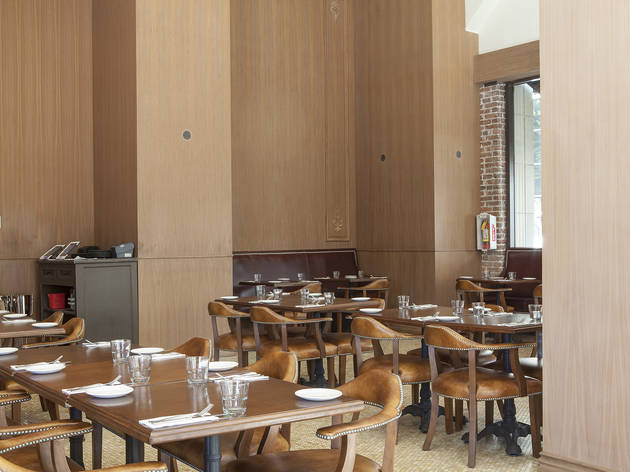 2/10
Photograph: Jakob N. Layman
Coco Laurent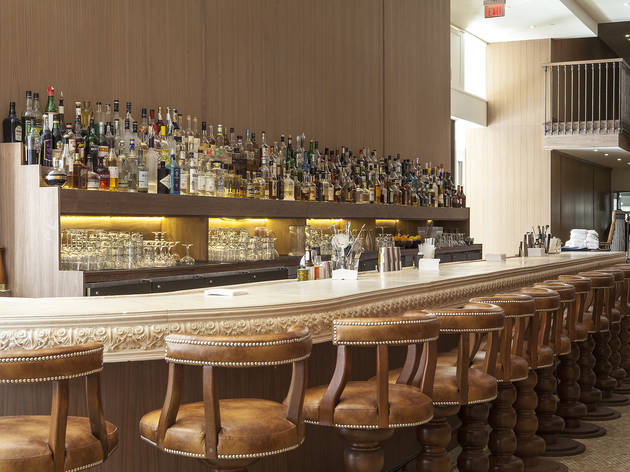 3/10
Photograph: Jakob N. Layman
Coco Laurent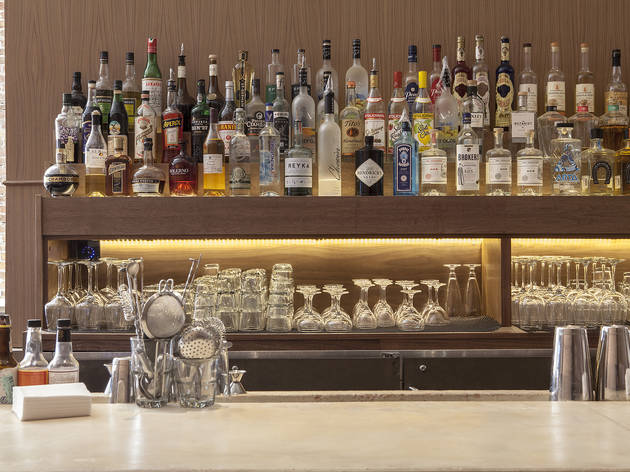 4/10
Photograph: Jakob N. Layman
Coco Laurent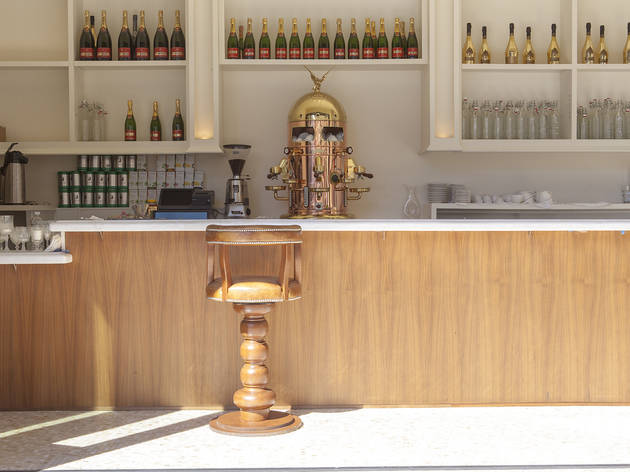 5/10
Photograph: Jakob N. Layman
Coco Laurent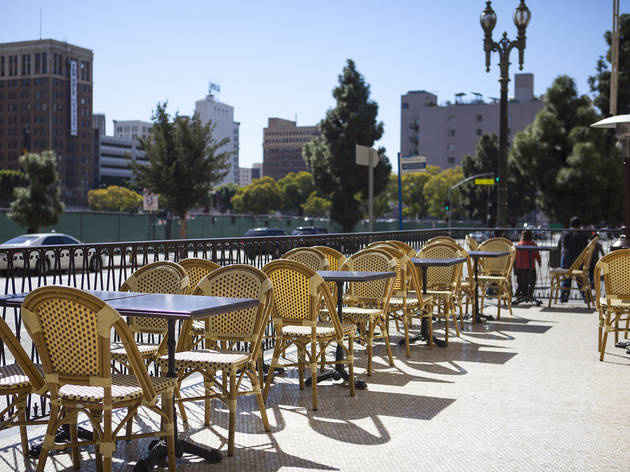 6/10
Photograph: Jakob N. Layman
Coco Laurent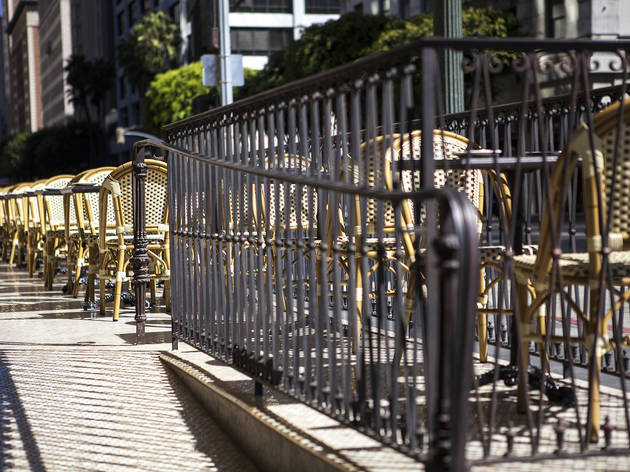 7/10
Photograph: Jakob N. Layman
Coco Laurent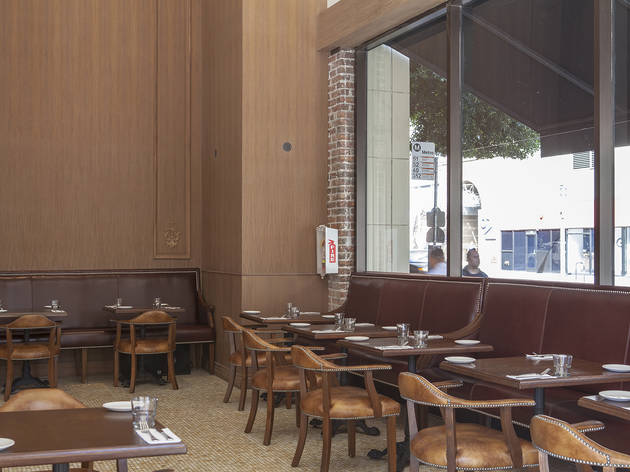 8/10
Photograph: Jakob N. Layman
Coco Laurent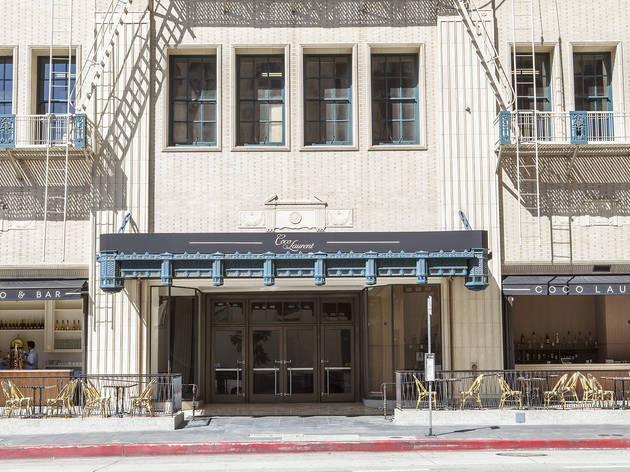 9/10
Photograph: Jakob N. Layman
Coco Laurent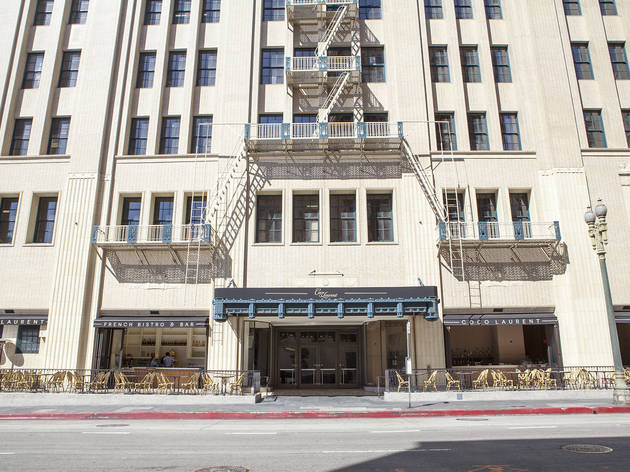 10/10
Photograph: Jakob N. Layman
Coco Laurent
Time Out says
The only saving grace from a recent meal at Coco Laurent, the new Parisian-inflected restaurant Downtown, was a l'ise flottant or floating island. The classic French dessert, a dome of whipped, poached egg whites served atop a vanilla bean-flecked crème Anglais drizzled with caramel, was a surprising light and refreshing end to a wholly underwhelming evening.
Directly across the street from the ever-popular Bottega Louie, Coco Laurent is dressed like it's ready for the '70s in a monochromatic palette of brown, brown, and brown. With high ceilings and oversized windows that open up to streetside dining, the restaurant feels larger than it actually is. But with a sea of wasted space and unused, awkward lounge tables, the entire layout is confusing.
But the most disappointing of all is the food. Hopes of a great French meal— rarely found in LA—quickly vanish when a flavorless mound of tartare de bouef ($14) topped with a quail egg arrives at the table with undercooked, housemade potato chips. Avocat-crevettes ($13), a "citrus-infused avocado terrine," doesn't taste of citrus whatsoever and looks exactly like the brick of tartare. Both dishes are plated with the same swipe of brownish mustard sauce, perhaps to match the restaurant's décor.
Entrées fare no better. A sad fillet of fishy striped bass ($25) sits atop a sloppy, brown mess of celery root and quartered Brussels sprouts that are undercooked and tasted, simply, bad. Steak frites ($28), as classic as classic French gets, is composed of overcooked, chewy rib-eye served alongside undercooked, still bloody bone of marrow and fries that tasted as if they had lived a previous life in the freezer.
At about $50 per person before alcohol, Coco Laurent is not the French restaurant this town needs. Rather, the restaurant desperately needs a competent French chef to care about its food.
Vitals
Where to sit: With a prime Downtown location and appealing patio, grab a seat at the central, wraparound bar for prime people watching.
What to order: If anything, come by for dessert. The l'isle Flottant, which translates to '"floating island" in English, is composed of egg whites positioned atop a vanilla bean crème Anglaise, all of which is drizzled with caramel sauce.
Conversation piece:Restaurateur Vincent Terzian poached chef Guillaume Jouvet from Paris.
Details
Address:
707 S Grand Ave
Los Angeles


Contact:
Opening hours:
Mon-Thu 11am-11pm, Fri 11am-midnight, Sat 9am-midnight, Sun 9am-11pm
Do you own this business?
Users say