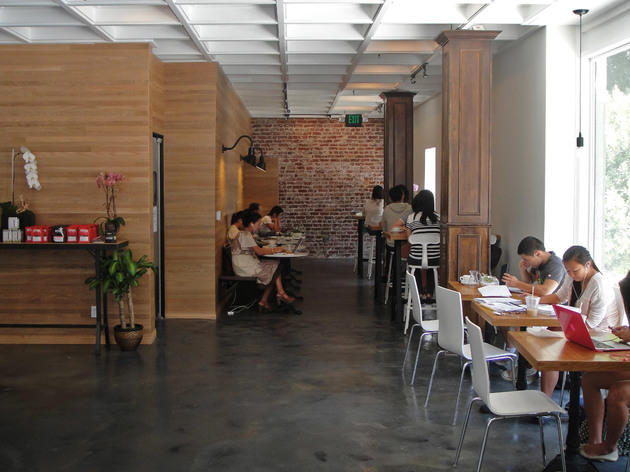 1/8
Photograph: Michael Juliano
The brightly lit interior.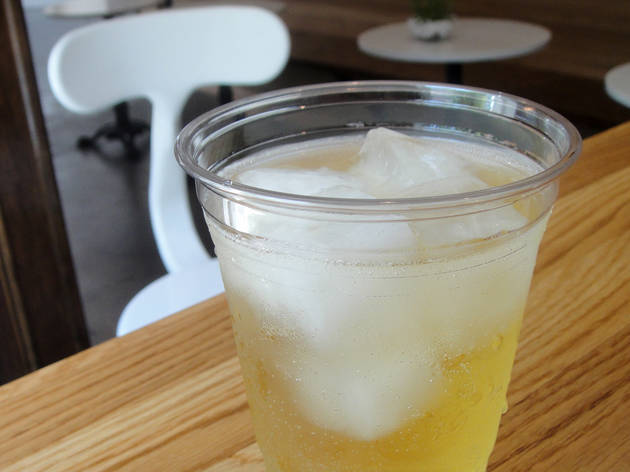 2/8
Photograph: Michael Juliano
Ti Guan Yin iced tea.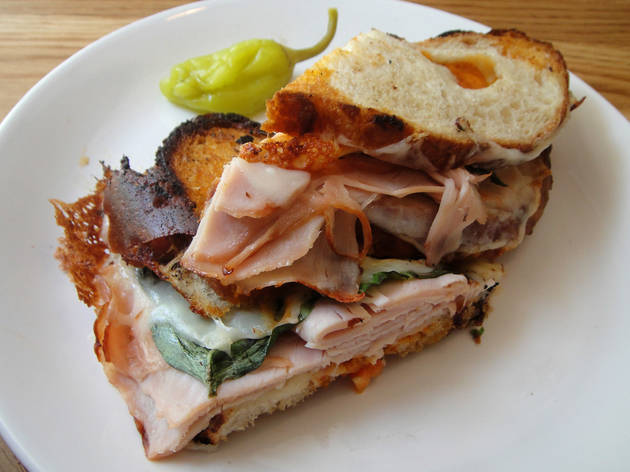 3/8
Photograph: Michael Juliano
Smoked turkey melt.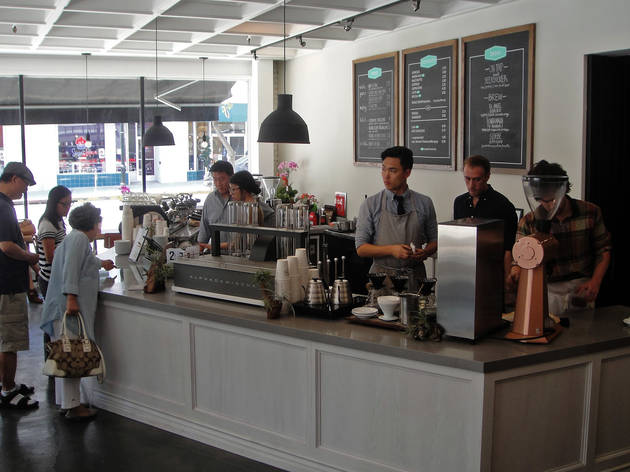 4/8
Photograph: Michael Juliano
Counter service, with the Alpha Dominche Steampunk visible in the center.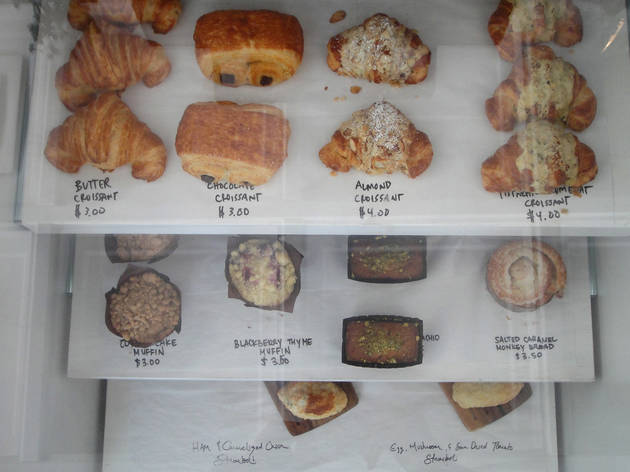 5/8
Photograph: Michael Juliano
Baked goods from Cake Monkey Bakery.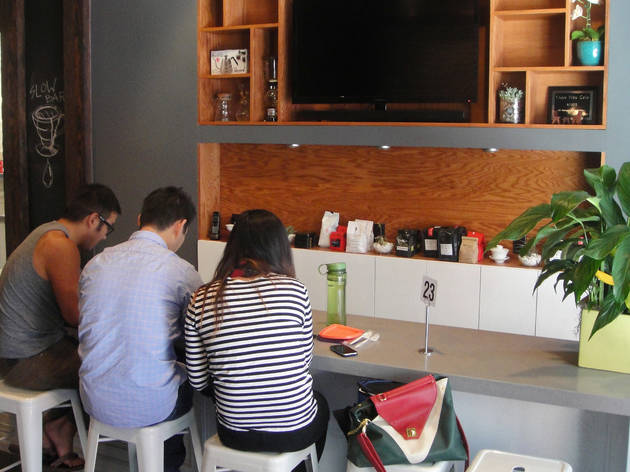 6/8
Photograph: Michael Juliano
Slow bar.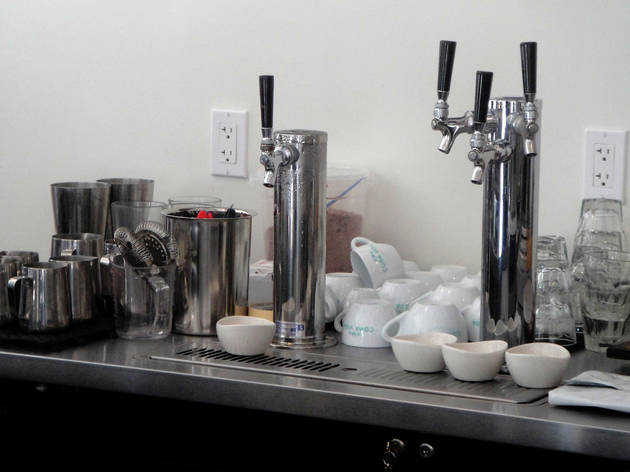 7/8
Photograph: Michael Juliano
Three rotating teas and one additional special are served cold on tap at Copa Vida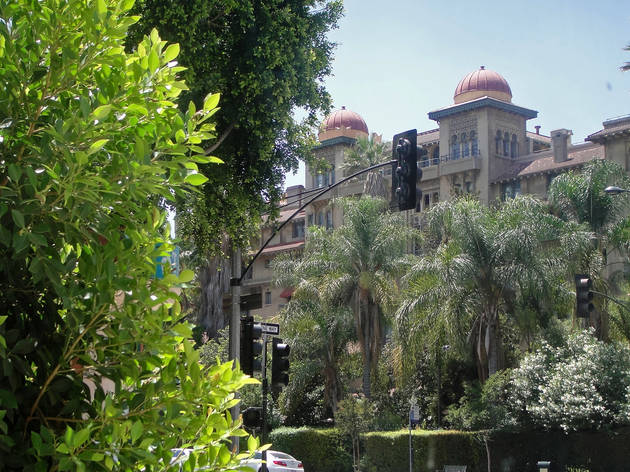 8/8
Photograph: Michael Juliano
The view toward Castle Green.
Old Pasadena has its humble share of boutique cafés, but newcomer Copa Vida guns for the entire gamut of coffee and tea experiences: A $2-a-cup honor bar during morning rush hour, traditional counter service, an upscale slow bar experience and live music on weekend nights. The front section of the clean, bright space views the enchanting Castle Green, while the side room offers a more conversational-yet-intimate environment anchored by a dark wood mailbox cabinet, a leftover from the space's days as a wine club (owner Steve Chang plans on repurposing the unit for a bean and leaf membership club). Behind the counter, Frank La and Sam Hong (Café Dulcé Pop-Up) manage a fleet of sleek contraptions that offer tastes to match their looks, particularly with a lever pull of the refreshing teas on tap ($3.50)—standouts are the floral Ti Guan Yin and the tastes-like-Christmas Endurance. Daytime study hermits and wi-fi gluttons will find the lunch menu from chef Erick Lee (Stark Bar), particularly the messily delicious croque madame ($9) and smoked turkey melt ($8), even more reason to linger.
Venue name:
Copa Vida
Contact:
Address:
70 S Raymond Ave
Los Angeles
91105

Opening hours:
Mon-Thu 7am-10pm; Fri 7am-11pm; Sat 8am-11pm; Sun 8am-9pm
Do you own this business?