Here's Looking At You (CLOSED)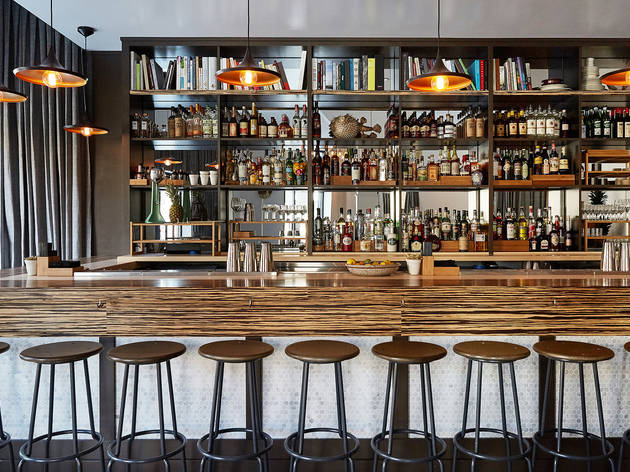 1/4
Photograph: Courtesy Here's Looking at You/Dylan+Jeni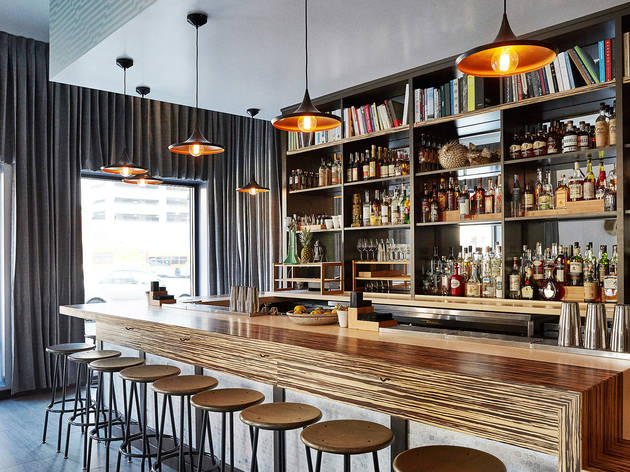 2/4
Photograph: Courtesy Here's Looking at You/Dylan+Jeni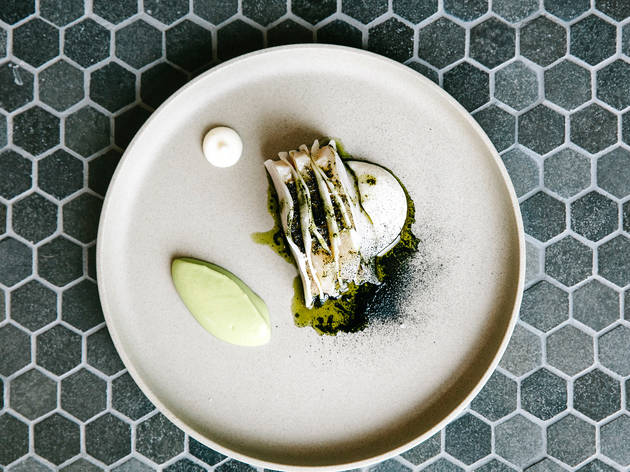 3/4
Photograph: Courtesy Here's Looking at You/Jenn Emerling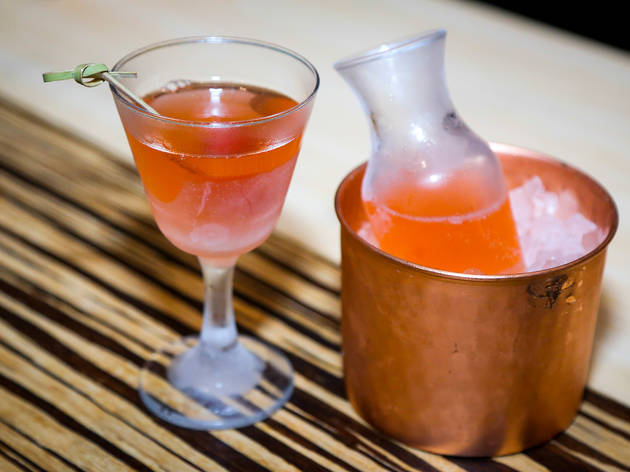 4/4
Photograph: Courtesy Here's Looking at You/Eugene Lee
Time Out says
It's best to treat Here's Looking at You as a really great bar—with a fantastic soft shell crab.
Here's Looking at You entered L.A.'s restaurant radar months before it opened, starting with a residency at Alvin Cailan's Unit 120 in Far East Plaza. It was, in fact, one of Unit 120's first occupants, and did exactly what the incubator encouraged: tested its dishes over a series of small pop-ups, grew its fanbase and then, to much fanfare, opened a brick-and-mortar in Koreatown.
Chef Jonathan Whitener heads the kitchen at HLAY, and while he is best known for his time spent at Animal, seafood—as opposed to bone marrow and pig ear—is a large focus of the menu. Some of it is fantastic: the soft shell crab is splayed out in all of its fried glory, crackling as you bite into golden brown claws to taste the sweet meat inside. Other ocean-centric dishes left us perplexed, like the chunks of Japanese saba that were bland despite a marinade of smoked soy and red ale. As a shared plate, it was barely enough to feed one person, let alone the three in our group.
There were other missteps, too: a nectarine dish with underripe fruit was doused in too much sumac and pigweed, while another bowl—called simply "heirloom tomato"—was more like shredded gouda and corn with a few slices of tomato tossed in as an afterthought. The cheese was overwhelming, even for a table of cheese lovers.
Portion sizes went up with the heritage pork chop, a thickly sliced slab in tonkotsu broth with mushrooms and cabbage. The pork was fantastic, but I wish we had started to enjoy our meal a little earlier in the evening. Because by the time the yuzu tart came around—a white chocolate and burnt meringue filling with a crust that tasted like it had just de-thawed from the freezer—we were already disappointed (and, while over $200 in, still hungry). The saving grace came in the form of phenomenal cocktails—so, er, head straight to the bar?
Vitals
What to Eat: The soft shell crab ($26). The pork chop ($46).
What to Drink: It became clear to us by the end of our meal that Here's Looking at You is best used as a cocktail bar. The drink menu is as verbose as the food menu, with many tiki-inspired cocktails—and there wasn't a bad one that made it to our table. The Strawberry Solstice ($14) was my favorite, a quaint martini made with Navy Gin, Carpano Bianco vermouth, Winship's blood orange bitters and a pickled strawberry. It comes with a sidecar, which is perfect because you'll wish you had another glass as soon as you finish the first one. The Tropical Medicine ($14) is a more refined cocktail than one you might find at Tiki-Ti or The Purple Orchid, though the sentiment is the same. A roasted pineapple-infused Cutty Sark Scotch is mixed with fresh lemon and ginger, a roasted pineapple and a splash of Ardbeg. Oh, and then there's the $26 Mai Tai.
Where to Sit: There's no "best seat in the house," but if you're here by yourself or with one other person, the bar is a great place to post up.
Details
Address:
3901 West 6th Street
Los Angeles
90020-4202

Contact:
Opening hours:
Sun-Thu 6-11pm; Fri, Sat 6pm-Midnight
Do you own this business?
Best selling Time Out Offers