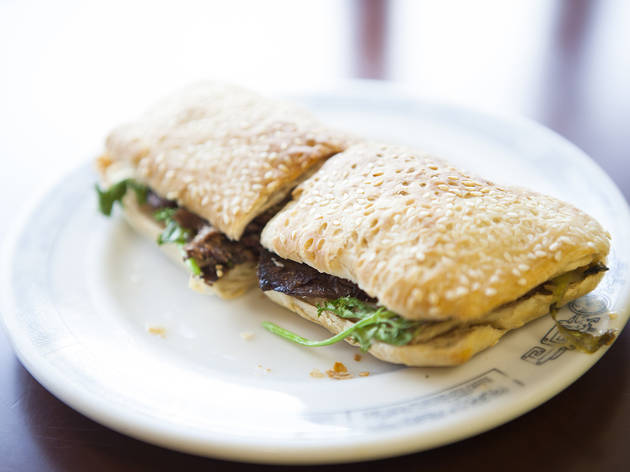 1/6
Photograph: Jakob N. Layman
Huge Tree Pastry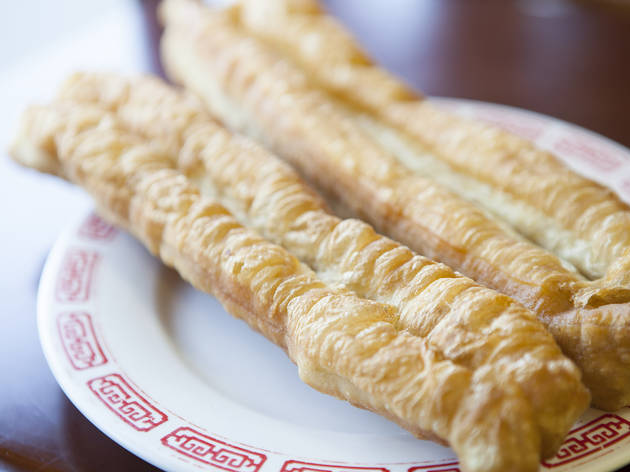 2/6
Photograph: Jakob N. Layman
Huge Tree Pastry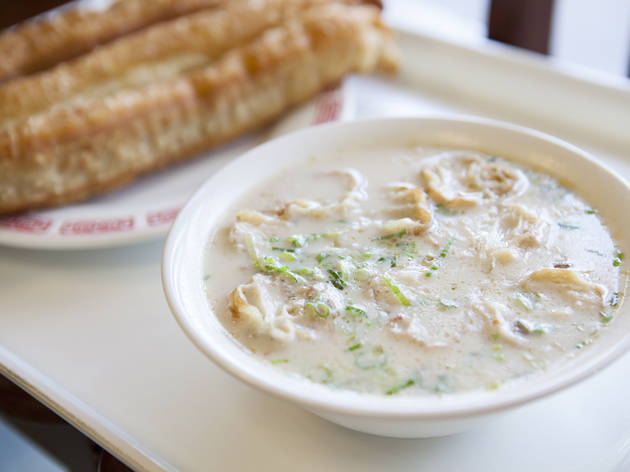 3/6
Photograph: Jakob N. Layman
Huge Tree Pastry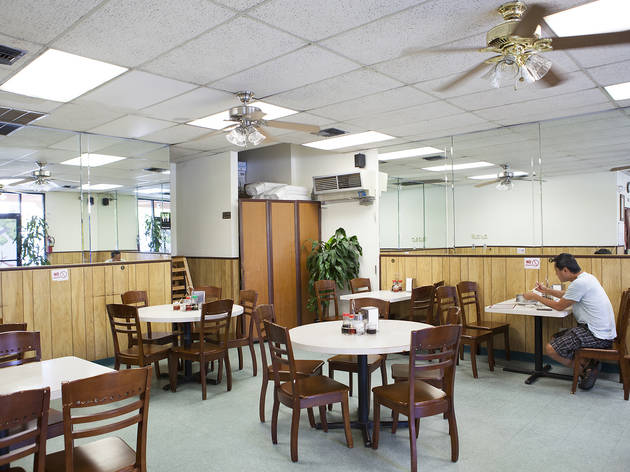 4/6
Photograph: Jakob N. Layman
Huge Tree Pastry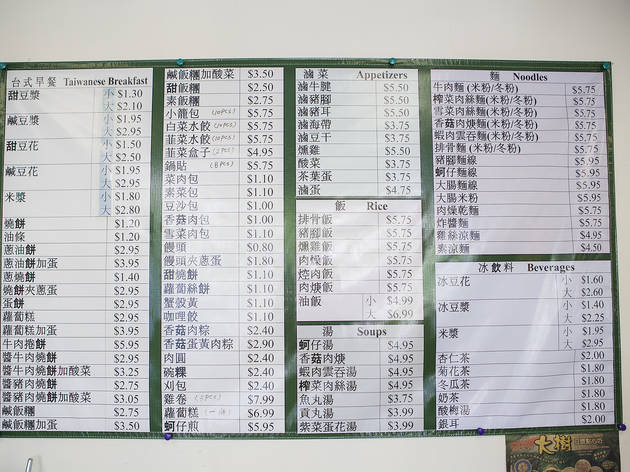 5/6
Photograph: Jakob N. Layman
Huge Tree Pastry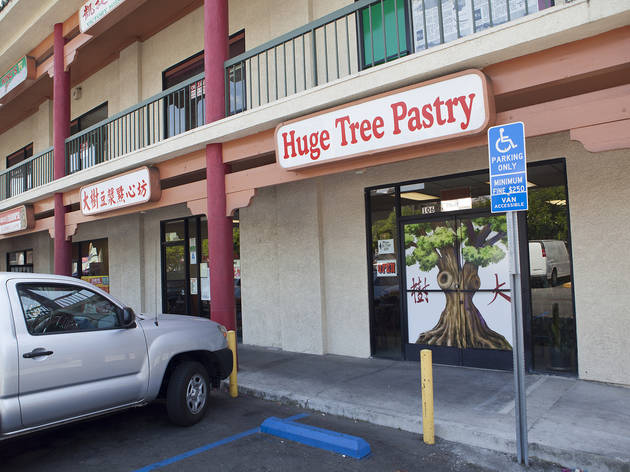 6/6
Photograph: Jakob N. Layman
Huge Tree Pastry
There's no question as to what you should order here for breakfast: shao bing (baked wheat cake), you tiao (twisty cruller) and a steaming hot bowl of soy! The only decision you need to make is whether you'd like the soy salty or sweet, served milky or as a very soft curd. Our vote is for salty, which means that it also comes topped with chopped scallions and shredded dried pork (vegetarian substitute available). Wrap the cruller in the cake, dip, slurp, repeat. All around the cozy but utilitarian room, chattering Chinese families (and the occasional food-blogger) are ensconced in the same set-up, over a spread of pan-fried daikon cakes with egg, salted rice balls and green-onion pastries. Don't forget to take a beef and pickle stuffed shao bing to go—it makes the perfect lunch. Take note: Cash only.
Venue name:
Huge Tree Pastry
Contact:
Address:
423 N Atlantic Blvd #106
Los Angeles
91754

Opening hours:
Mon-Sun 7am-7pm
Do you own this business?