LA's best dishes: Mac and cheese smackdown
In the old-school corner: Pacific Dining Car. In the new-school corner: Cut. These two contenders serve up some of LA's best dishes. But who has the best mac and cheese?
Mac and cheese is probably the first thing that comes to mind when you think of comfort food. It has everything you could want: cheese, cream, butter. Really, how could you go wrong?
RECOMMENDED: More of LA's best dishes
Steakhouse stalwart Pacific Dining Car has been open Downtown since 1921, so we'd like to think that its old-school macaroni and cheese ($9) has pretty much been scientifically perfected as the go-to side order. It's textbook mac and cheese: gooey scoops of Cheddar melted into elbow macaroni with a crunchy, cheesy crust.
Read more
Winner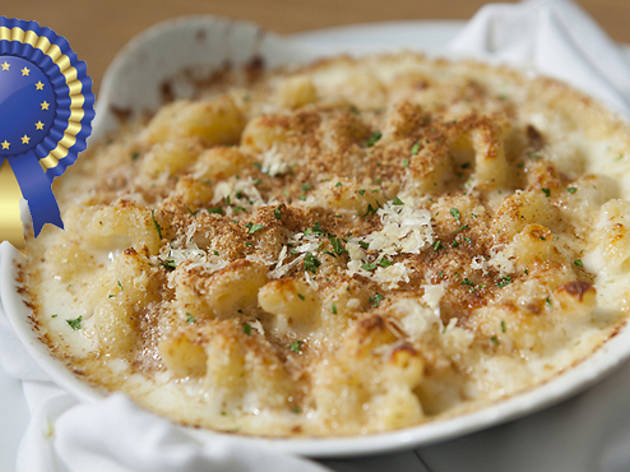 As much as we loved the elegance of Pacific Dining Car's mac and cheese, its delicateness was a withering defense against Cut's hearty contender. The secret? Those cheese-drenched corkscrew-shaped cavatappi—a chewy, thick pasta that can hold its own alongside a porterhouse, which is kind of the point in a steakhouse side. If its $20 price tag gives you heartburn—and, really, you shouldn't even be here if it does—just remember it easily feeds two.
Book now
Read more