The best booze and bites from Los Angeles Food & Wine Festival 2015
We ate and drank our way through three days of food and wine at the annual festival. Here's what stood out.
The Los Angeles Food & Wine Festival returned for another multi-day affair last week, with some of the best restaurants in LA offering gourmet bites, wine and cocktails to swanky looking Angelenos (and, you know, that one guy that always shows up in jeans and a T-shirt). From Thursday to Saturday, a line of white tents filled Grand Avenue in front of Walt Disney Concert Hall at night; during the day, intimate lunches took place across town, from Union in Pasadena to Love & Salt in Manhattan Beach. Friday's Night Market was, once again, a highlight of the festival, showcasing some exceptional street food from Little Sister, Seoul Sausage Co., Badmaash and more, while Saturday's Lexus Live on Grand tasting was the most packed—probably because everyone was there to watch The Roots close out the festival. It was a fantastic event, and we can't help but think the food keeps getting better each year. Here are our favorite bites from LAFW 2015—plus a cocktail that we're still dreaming about.
Check out our coverage from last year's festival.
Our favorite booze and bites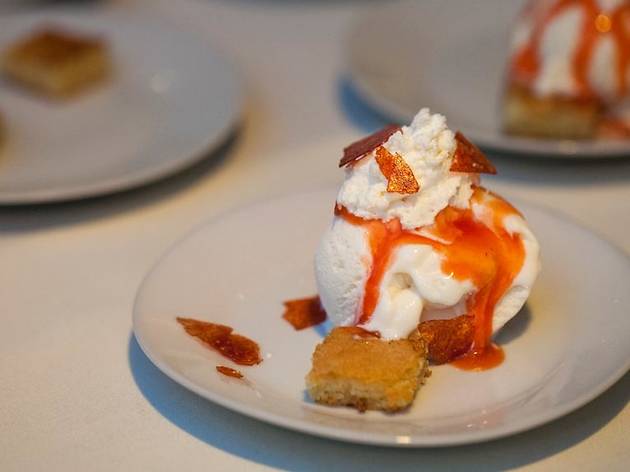 Ricotta cheesecake ice cream, strawberry vinegar, roasted strawberries and buttered almond shortcake from Salt & Straw.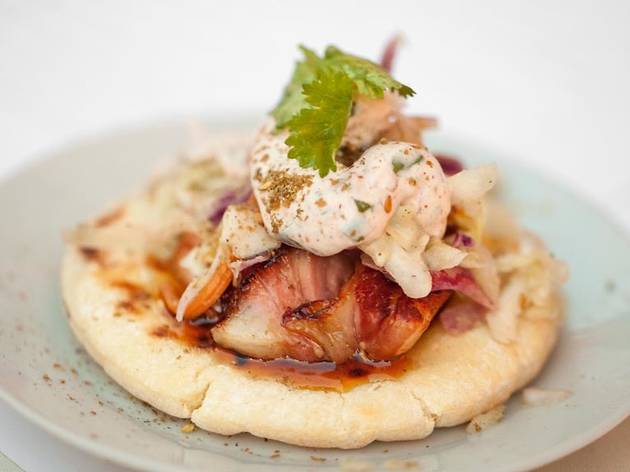 Palm sugar glazed pork with fermented cabbage and zatar yogurt from Birch.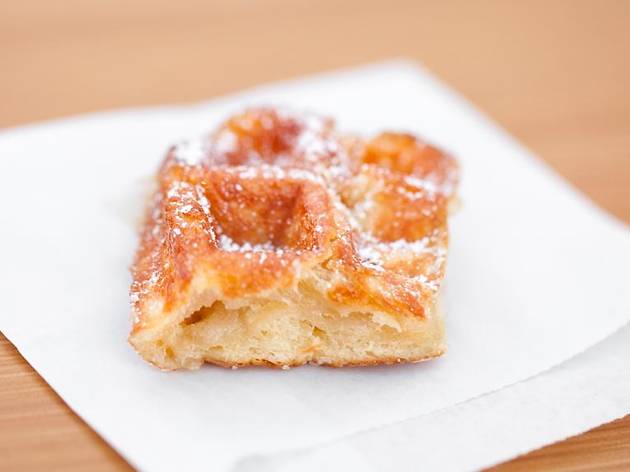 Original leige waffle from Waffles de Liege.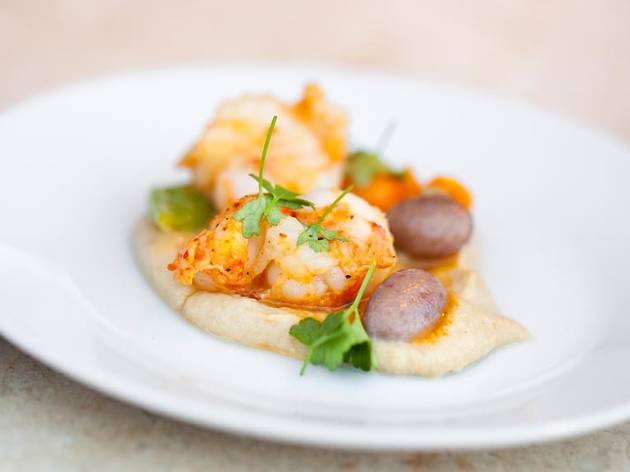 Spicy rock shrimp and chorizo broth, eggplant and pole bean salad from The Strand House.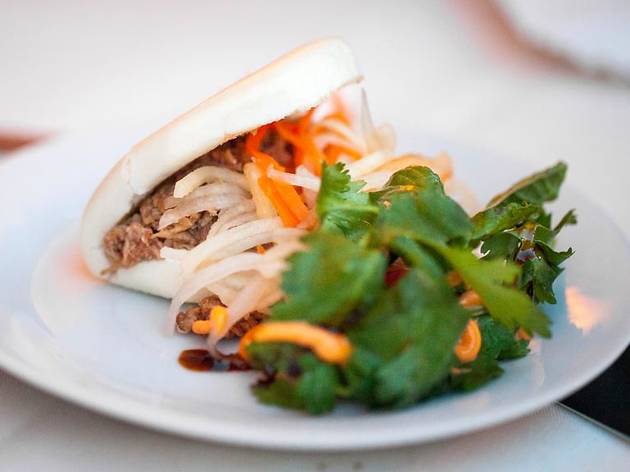 Pork char siu bao from Kettner Exchange.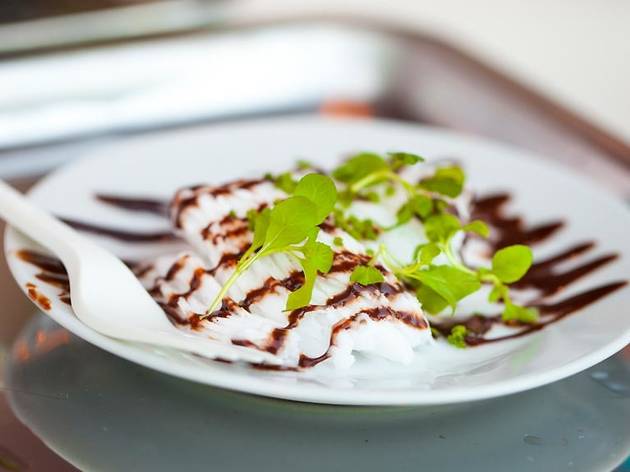 Shaved ice from Fluff Ice.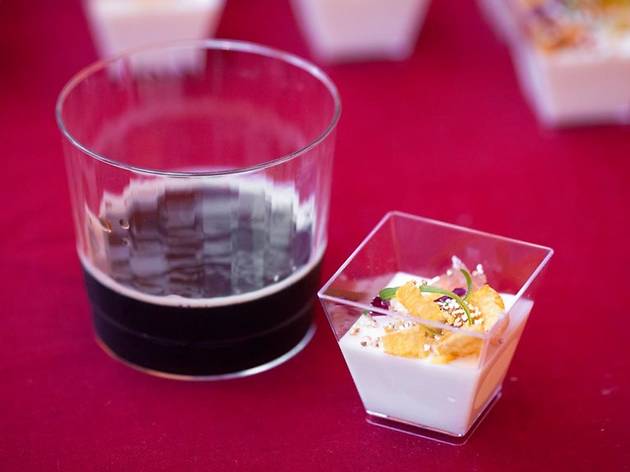 Uni and corn pudding with beer from Eagle Rock Brewery Public House.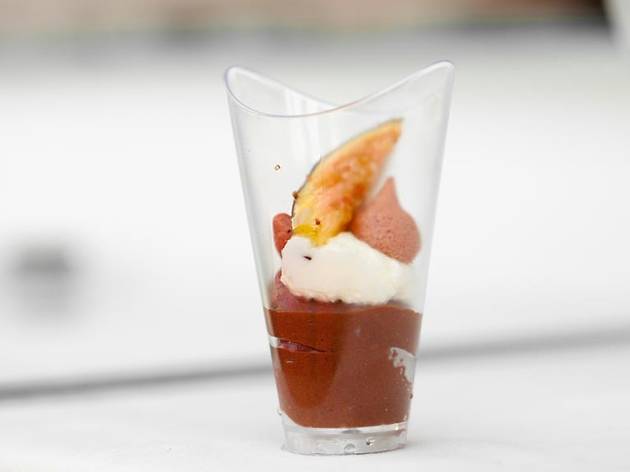 Chocolate verrine with fig, meringue cookies and whipped cream from Marti Chocolatt.