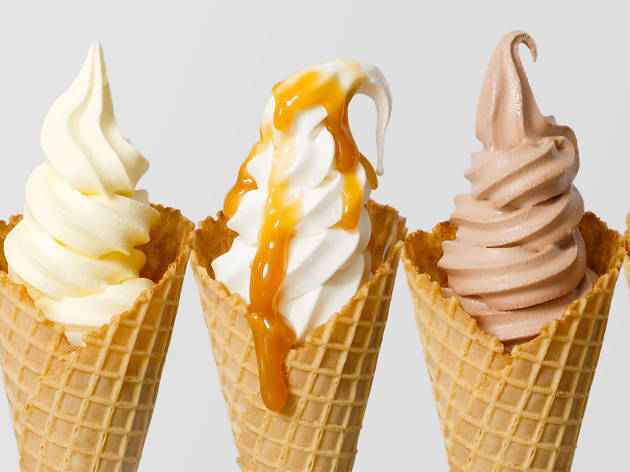 The best soft-serve ice cream in L.A.
Satisfy your sweet tooth at one of these top spots swirling the best soft-serve ice cream in the city
Los Angeles is a city with a lovely climate year-round, which is pretty ideal in and of itself, but also means that it's almost always ice cream weather. And while the dense, scooped kind often hits the spot, there's something nostalgic and perfectly summery (even in November) about a swirl of soft-serve fresh from the machine. Luckily, the old-school ice cream treat is having a bit of a renaissance in L.A. these days, with hip new shops offering soft-serve in exciting new flavors (and colors). Take a look at the top soft-serve ice cream shops in town, guaranteed to satisfy your sweet tooth.
L.A.'s best soft-serve ice cream
Looking for more sweet treats?
If you have a meal without dessert, did the meal ever really happen? For some, dessert is the end all, be all to a successful dinner—and in L.A., there are plenty of restaurants and bakeries offering exceptional treats. Barring ice cream and donuts—because this list can't go on forever—we've named the best dessert options in the city for a guaranteed sugar rush.