Time Out tours the Sriracha factory
We discover how Sriracha hot sauce is made, what founder David Tran wears to work and whether the factory really smells that bad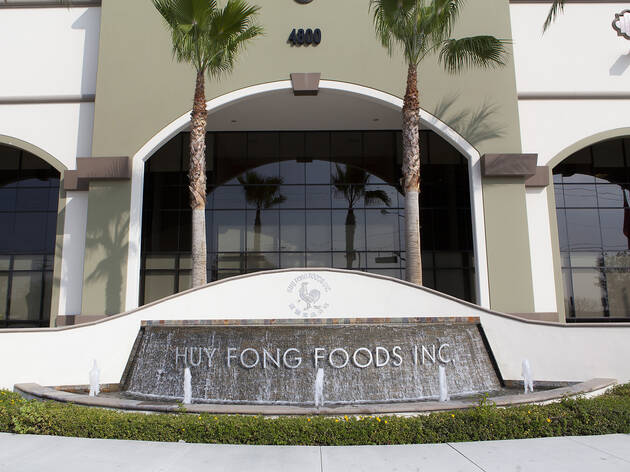 1/24
Photograph: Jakob N. Layman
Sriracha factory tour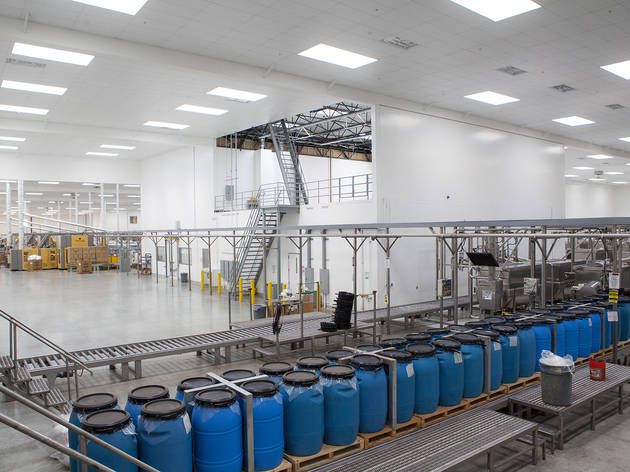 2/24
Photograph: Jakob N. Layman
Sriracha factory tour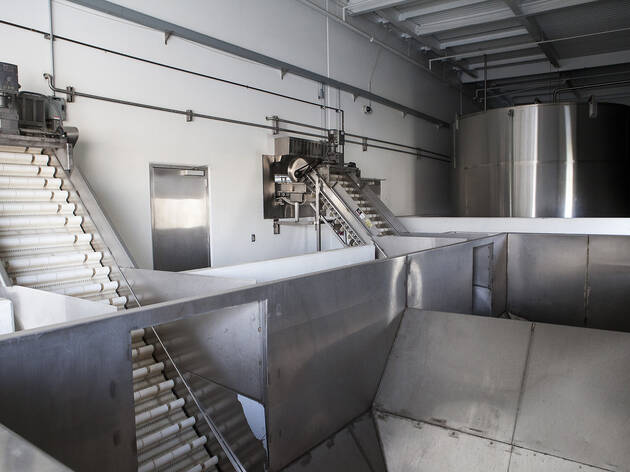 3/24
Photograph: Jakob N. Layman
Sriracha factory tour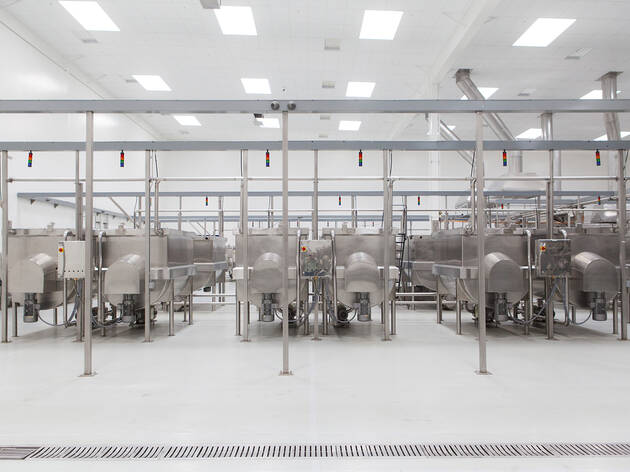 4/24
Photograph: Jakob N. Layman
Sriracha factory tour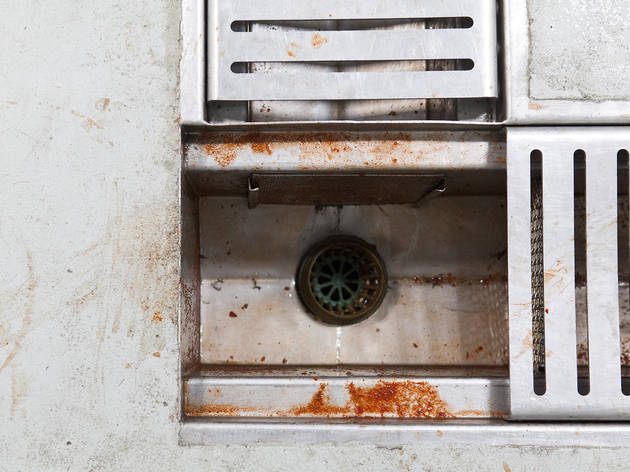 5/24
Photograph: Jakob N. Layman
Sriracha factory tour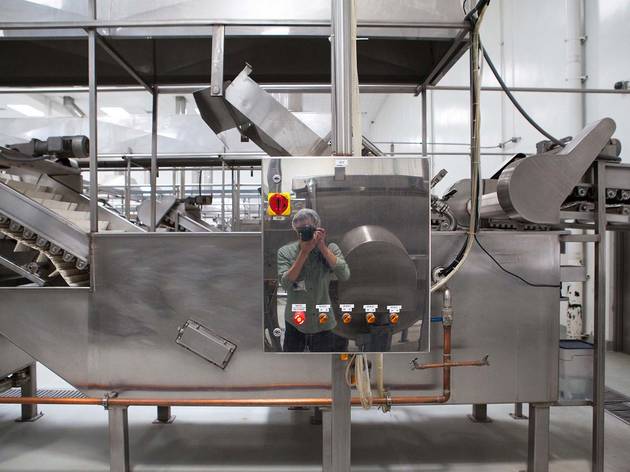 6/24
Photograph: Jakob N. Layman
Sriracha factory tour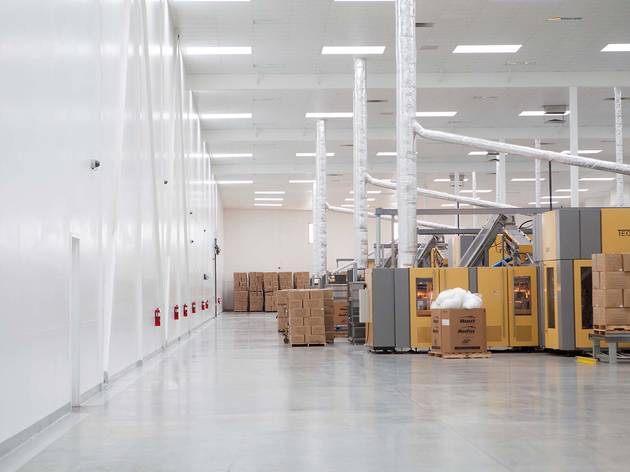 7/24
Photograph: Jakob N. Layman
Sriracha factory tour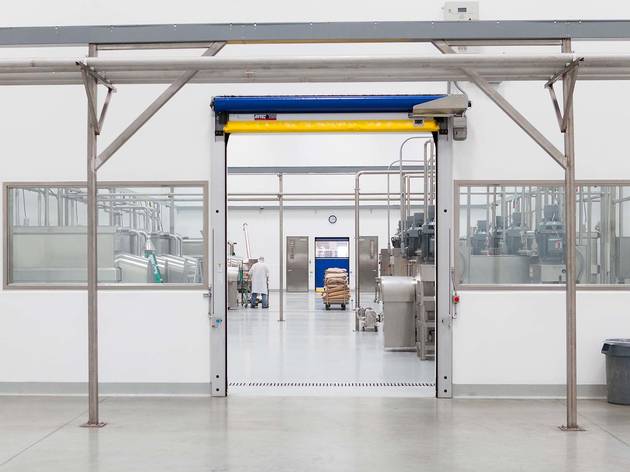 8/24
Photograph: Jakob N. Layman
Sriracha factory tour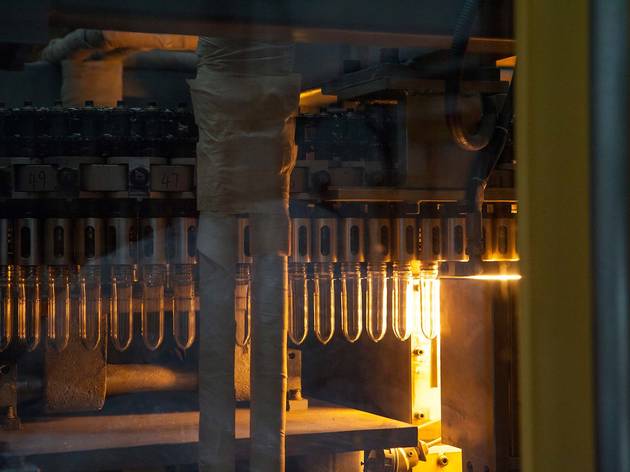 9/24
Photograph: Jakob N. Layman
Sriracha factory tour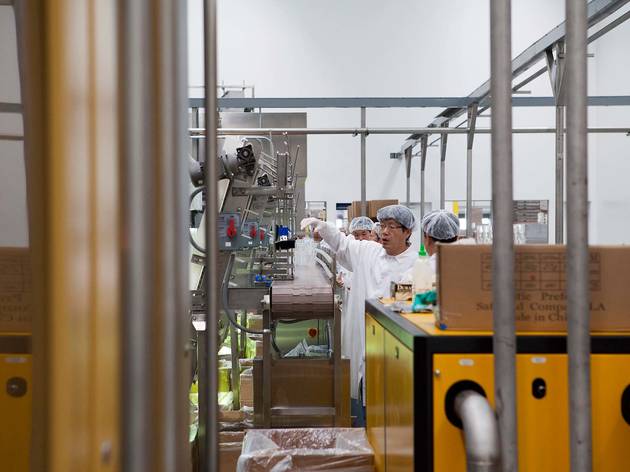 10/24
Photograph: Jakob N. Layman
Sriracha factory tour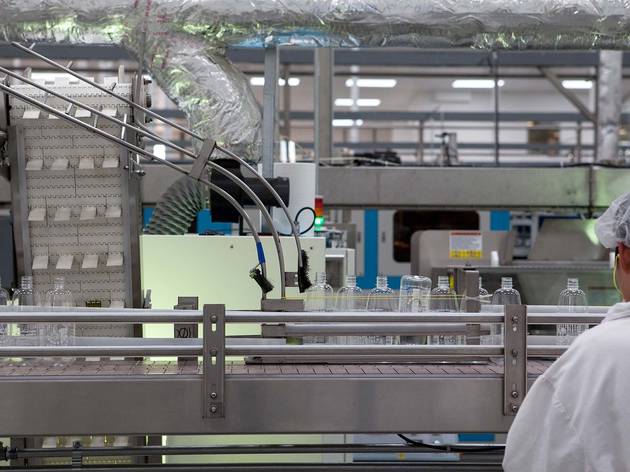 11/24
Photograph: Jakob N. Layman
Sriracha factory tour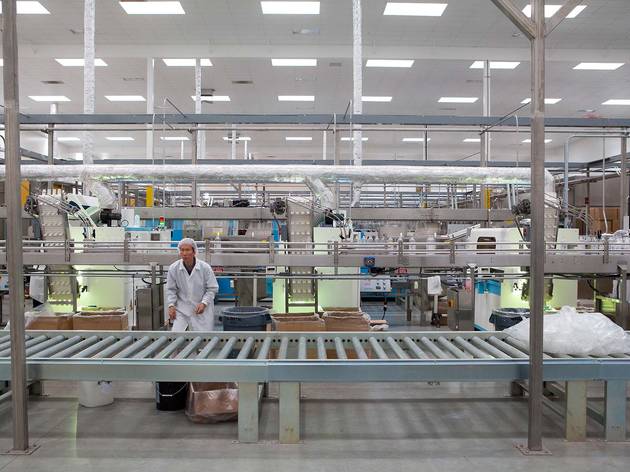 12/24
Photograph: Jakob N. Layman
Sriracha factory tour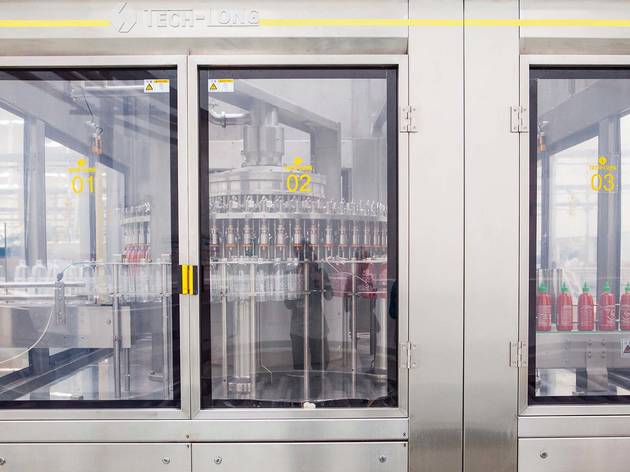 13/24
Photograph: Jakob N. Layman
Sriracha factory tour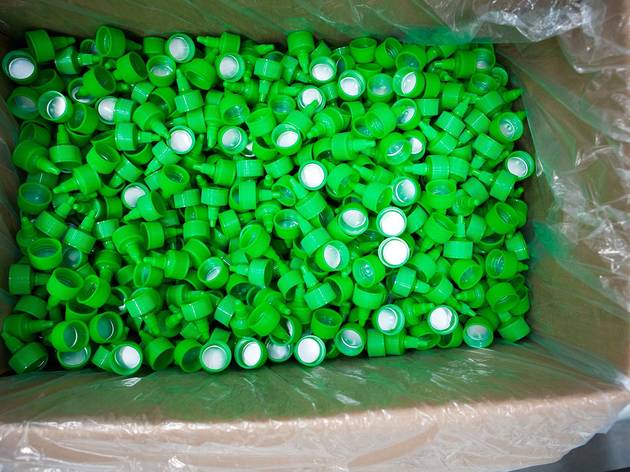 14/24
Photograph: Jakob N. Layman
Sriracha factory tour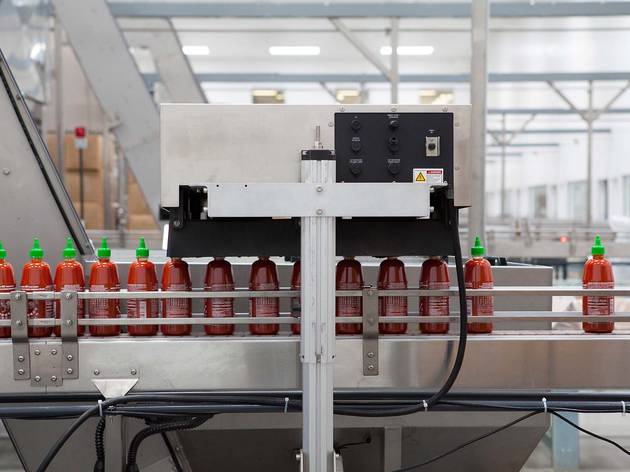 15/24
Photograph: Jakob N. Layman
Sriracha factory tour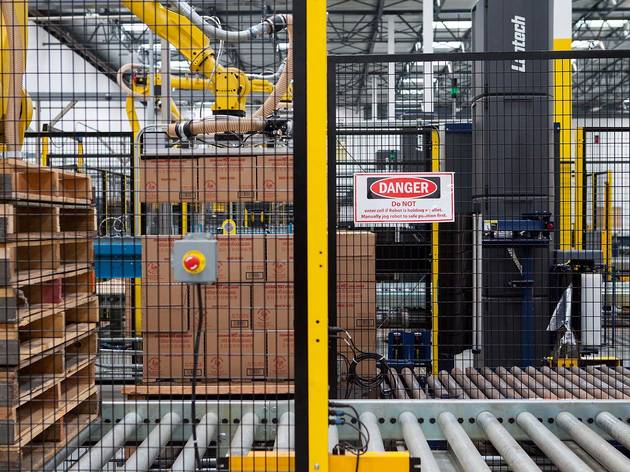 16/24
Photograph: Jakob N. Layman
Sriracha factory tour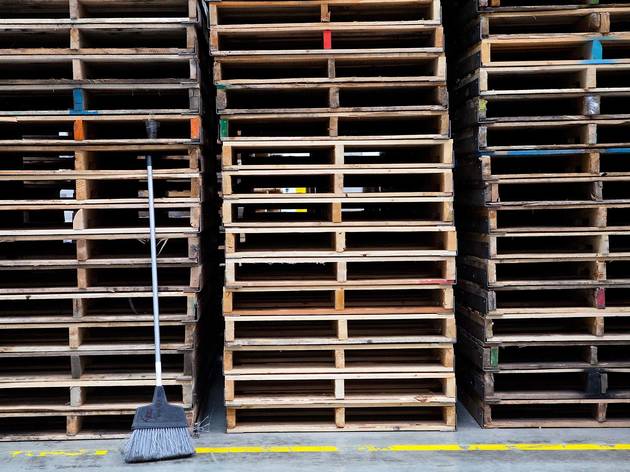 17/24
Photograph: Jakob N. Layman
Sriracha factory tour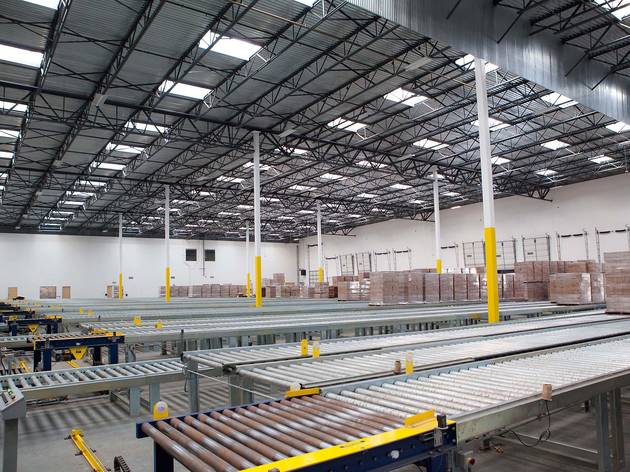 18/24
Photograph: Jakob N. Layman
Sriracha factory tour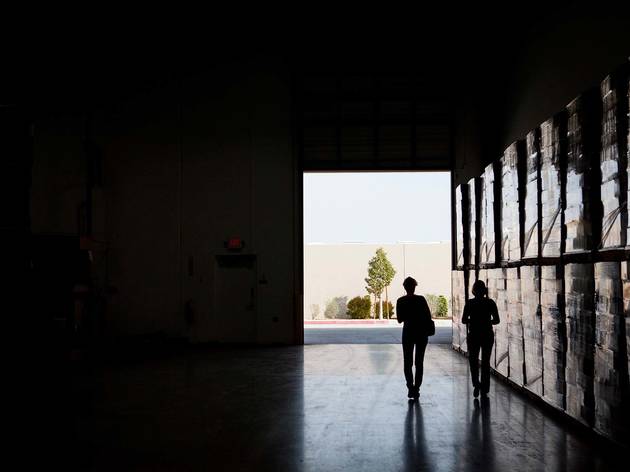 19/24
Photograph: Jakob N. Layman
Sriracha factory tour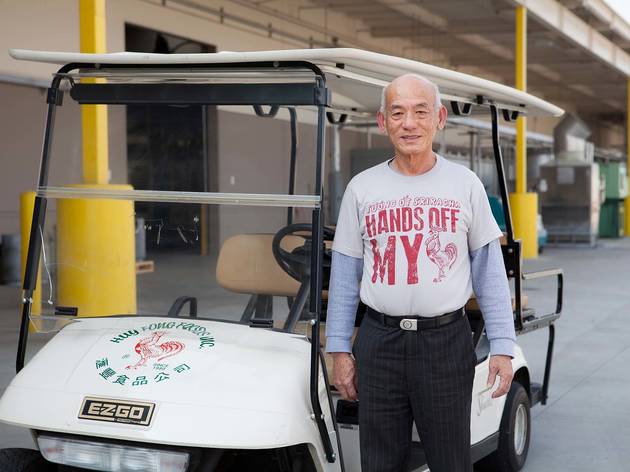 20/24
Photograph: Jakob N. Layman
Sriracha factory tour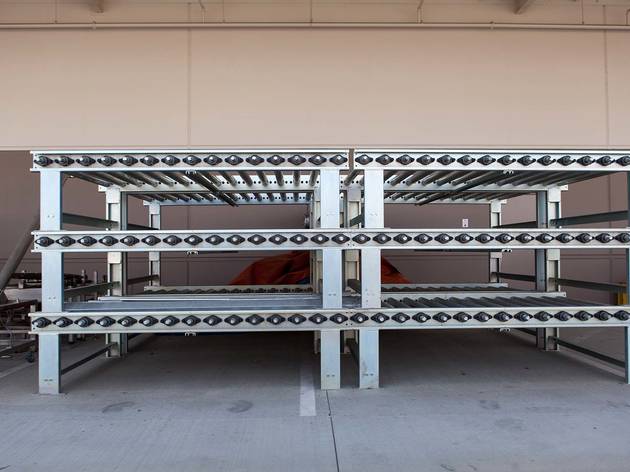 21/24
Photograph: Jakob N. Layman
Sriracha factory tour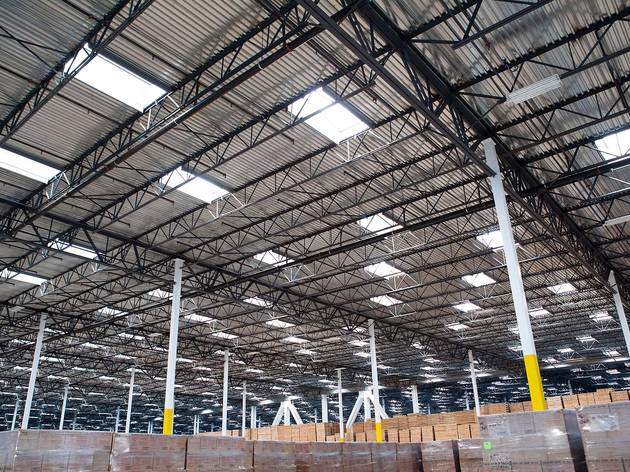 22/24
Photograph: Jakob N. Layman
Sriracha factory tour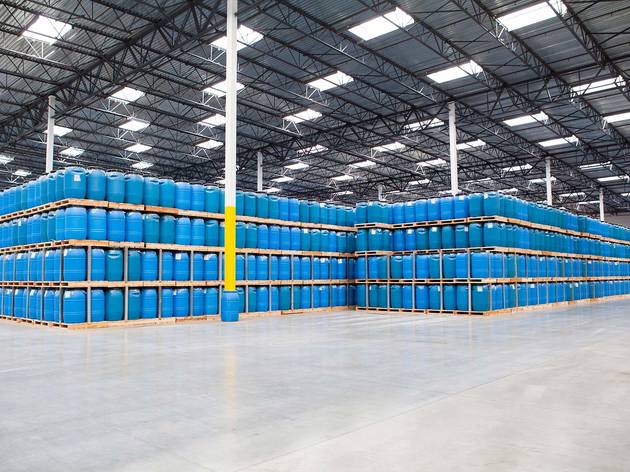 23/24
Photograph: Jakob N. Layman
Sriracha factory tour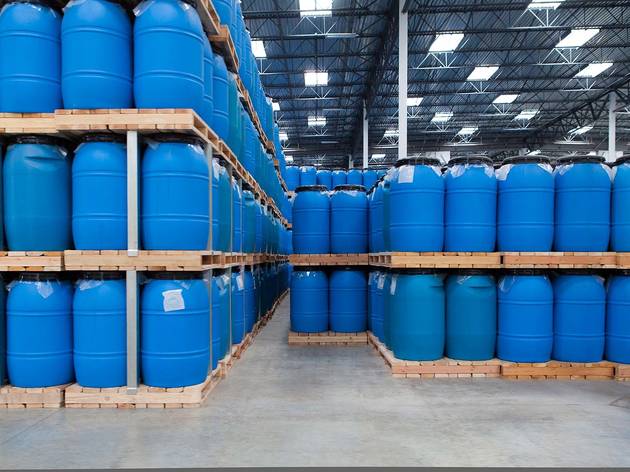 24/24
Photograph: Jakob N. Layman
Sriracha factory tour
By now, fans of cult-favorite Sriracha hot sauce may feel like their emotions are being toyed with. First, complaints from the city of Irwindale in late October about strong odors coming from the Huy Fong Foods factory implied an imminent shutdown, followed by the very real threat of a Sriracha shortage. Then in February, the factory began offering free tours; just last week, the city council of Irwindale voted to offer the factory a one-month reprieve to work with air quality regulators. Time Out took advantage of the company's good fortune and stopped by the factory for a tour.
Our tour guide, Judith Jaramillo, has been working at Huy Fong Foods for a year, and began by giving us hair nets and strict instructions not to photograph the lobby. Since the free tours were first offered, Jaramillo has been leading four to six tour groups each day, although most have been with companies interested in the hot sauce. She doesn't like Sriracha—she doesn't even like chilis in general—but she rattled off facts like a pro: The Irwindale factory is 650,000 square feet; the one in Rosemead is 68,000; the company only uses jalapeños from California. The factory is sparse and relatively calm, mainly because it is not chili season, which occurs from August to November. To create the fiery hot sauce, chilis are dumped into hoppers, then sorted and transported through tubes into a larger warehouse, where they are mixed with vinegar and salt and, later on, sugar and garlic. We expected a factory filled with employees in Sriracha-stained aprons, but in reality, this is mostly a machine-run operation, churning out 18,000 bottles per hour. The 40-50 workers per shift seem to simply aid the giant contraptions that fill, sort, package and cap the spicy chili sauce used on everything from egg dishes to bowls of ramen.
On our way back from the warehouse, we ran into David Tran, who founded Huy Fong Foods in 1986. "It's so simple; the machines do everything" he said, pointing at the warehouse. He wore a tongue-in-cheek Sriracha shirt that read, "Hands off my" followed by a rooster image (Tran was born in the year of the rooster). Tran has a hand in every aspect of the operation, from the design of the blue barrels that store the Sriracha to the machinery that he helped modify. "He always has to be working," said Jaramillo.
When the 30-minute tour finished, we were shuttled back to the lobby and given a short questionnaire, asking about the odor of the factory (we noticed very little, but agreed that chili season is a whole different story). Then Jaramillo handed us a 9-ounce bottle of Sriracha, thanked us for coming, and turned to the next group waiting, hair nets in hand.
RECOMMENDED: The spiciest dishes in Los Angeles