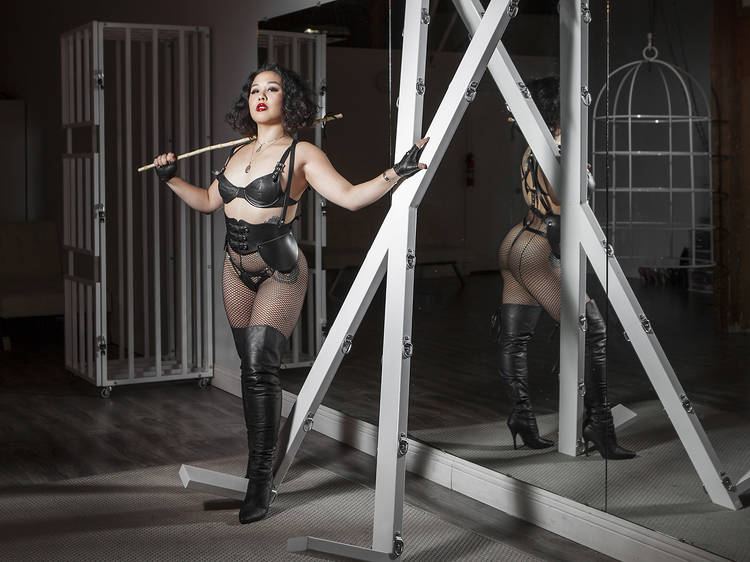 Photograph: Jakob N. Layman
Age: 25, pro-domme for: 3 years
What is your specialty as a dominatrix?
I love inflicting pain, both physical and mental, and am a sadist through and through. My favorite sorts of play are corporal punishment, medical play, CBT and ballbusting, nipple torture and heavy degradation scenes. I enjoy this sort of play because it draws these insane reactions out of the subs that make the session so memorable.
Who are your most unusual clients?
The strangest ones are the ones who ask for the most unexpected things. What's weird to me is not necessarily weird to the vanilla bystander, but my strangest session by far ended up with me writing two comparative essays for the sub.
What is your personal fetish?
Medical play. I love it when things are cold, shiny, sharp and sterile.
Do you find sexual pleasure in the role of dominatrix?
I get a mental turn-on from it. The mental high of dominating someone and making them submit to me is unlike anything else, and I get so much gratification out of feeling them melt like putty in my hands when I push them past what they thought they were capable of.
Any etiquette tips for new clients?
Among others: Arrive clean. CLEAN. Immaculately clean. Clean like you are going to the doctor's office and the doctor is going to make you bend in every revealing possible angle.

Book a session with An Li on her website: www.dominatrixanli.com