Heads up! We're working hard to be accurate – but these are unusual times, so please always check before heading out.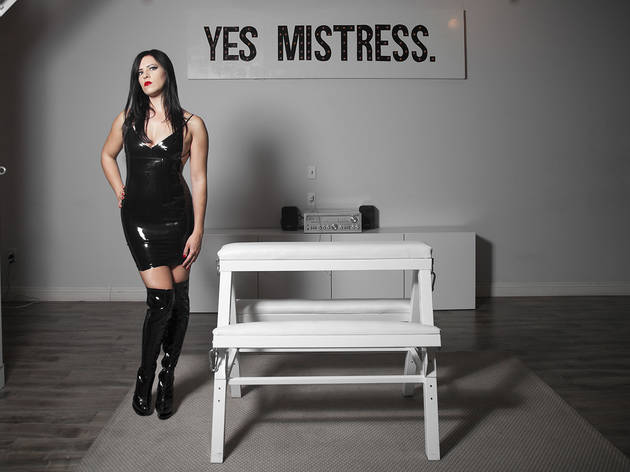 The best dominatrix professionals in LA
If you've suddenly found yourself in the market for a dominatrix, these pro-dommes are the best LA has to offer
A professional dominatrix is skilled at applying the right kind of pain that can make her masochistic, submissive client cry out in pleasure. There's a common misconception that BDSM is always about pain, but it's really about the sensations. You might be surprised to learn that a profession technically classified as "sex work" does not involve any actual sex. Sure, you can go online and find someone who will gladly take your money, slap you around a bit and then have sex with you—but that's not a service provided by a dominatrix. A truly professional and experienced dominatrix is more like a guide through the less accessible sexual pleasure that some men—and women—find in the acts of submission or masochism, both in and out of a dungeon. This is why most sessions with a pro-domme (professional dominatrix) are carefully thought out and planned beforehand by the mistress to make sure they are uniquely tailored to, and enjoyed by, each particular sub.
Your own level of experience is important when choosing the right pro-domme, which is why we've put together a list of LA's best dominatrixes featuring mistresses with a full spectrum of experience and expertise. If you're a total BDSM newbie, you'll want to make sure your dominatrix is willing to take you on as a client; many pro-dommes are picky about who they will let serve them. You also may want to brush up on your BDSM lingo. Just like you would research a new doctor before letting her test your tonsils, you should check your dominatrix's website for a list of services to make sure she's the right one to tease your testes.
LA's top dominatrix professionals