Big boobs, big style
Large-breasted babes abound in Hollywood—and throughout history—but they don't all have the fashion sense to show off their ta-tas appropriately. Check out the distinct styles of ten of our favorite busty ladies.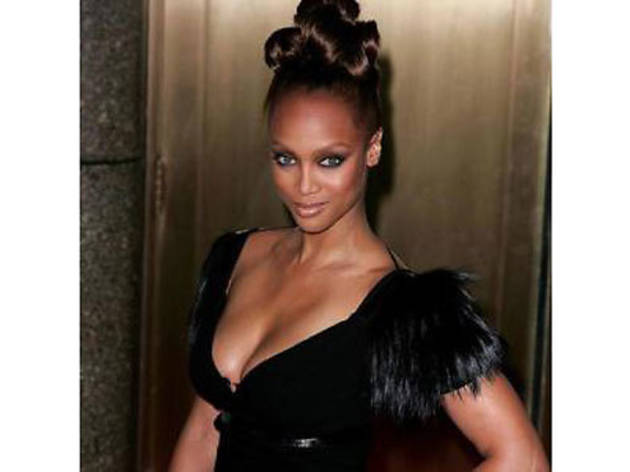 1/10
10. Tyra Banks Tyra Banks may have retired her lingerie look when she left the Victoria Secret catwalk in 2005, but the talk show host and reality-TV judge still knows how to work it. Just don't question her breasts' authenticity: She had a doc verify 'em on national television.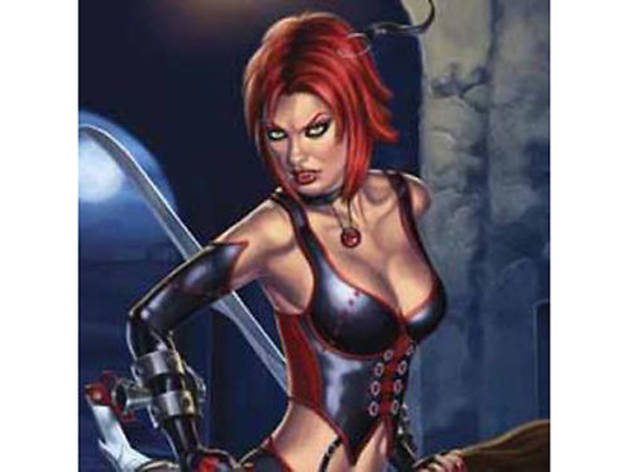 2/10
9. Rayne The dominatrix-diva look is generally better left behind closed doors (or at XXX clubs, if you're into that kind of thing), but this video-game heroine rocks the style in BloodRayne. It's yet to be seen how dressing vampy helps kill vampires, but it seems to work for her. While some might gripe that her topless shot in Playboy back in 2004 was a shade tawdry for a style icon, we didn't hear any game nerds complaining about it.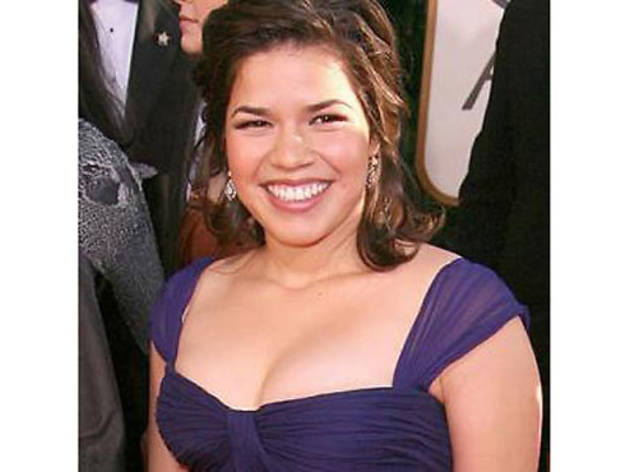 3/10
8. America Ferrera Ugly Betty's America Ferrera is the poster girl du jour for the curvier body type, and what she lacks in eating disorders, she makes up for in knowledge about flattering her figure. Real girls have curves, but sexy real girls know how to use 'em, and America has always struck a perfect balance between showing off and keeping it classy.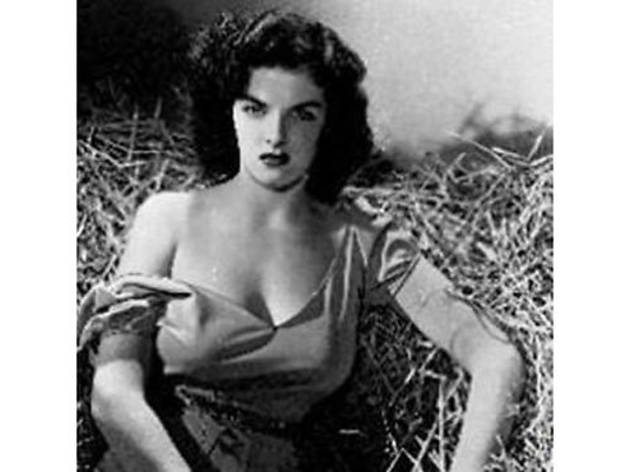 4/10
7. Jane Russell You know your knocks are ginormous when Bob Hope introduces you as "the two and only Jane Russell." The former buxom babe used her twin peaks to garner stardom in the 1940s with films like The Outlaw, produced by notorious womanizer Howard Hughes. At one point, Hughes even invented a primitive version of the push-up bra to enhance Russell's natural assets. Bra or not, her flowing, feminine style made her a knockout.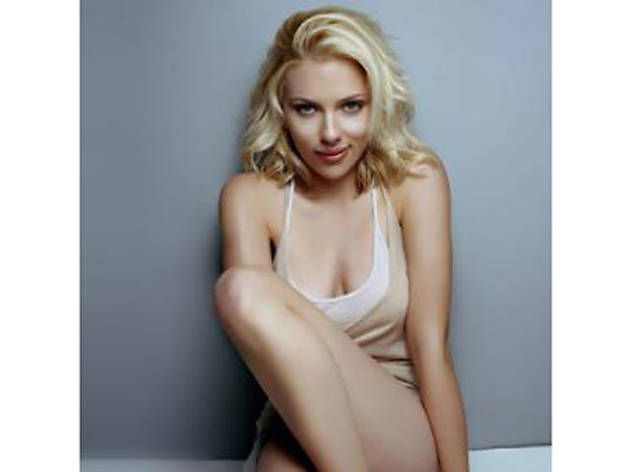 5/10
6. Scarlett Johansson Of her figure, Scarlett Johansson has said, "I'm curvy—I'm never going to be 5'11" and 120 pounds. But I feel lucky to have what I've got." ScarJo's refreshing, laid-back attitude clearly influences her casual, sexy style. It's no wonder Esquire's (and Playboy's and FHM's) "sexiest woman alive" has nailed that girl-next-door meets pinup sexpot look.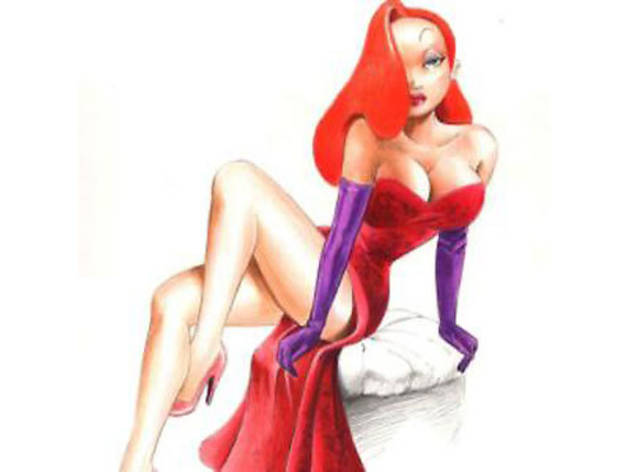 6/10
5. Jessica Rabbit If Jessica Rabbit weren't fictional, her look would be sluttier than Eliot Spitzer's prostitute. In the animated realm of Who Framed Roger Rabbit?, however, her massive boob spillage and up-to-there dress slit fit right in with her femme fatale tude. She uses seduction to get what she wants, and her skimpy attire is part of the package. As she famously explained, she's not bad, she just drawn that way.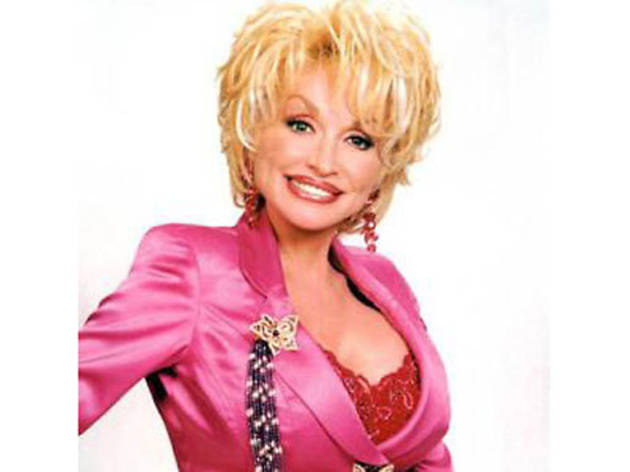 7/10
4. Dolly Parton Dolly Parton's look would never fly if she really were working nine-to-five, but guess what? Those double-D's were never meant to slave away like the rest of us cube monkeys. Except for her five-foot stature, everything about the Grammy winner is larger than life, including her wardrobe choices. She's gotten a bit more conservative in recent years, like making sure her boobs, which are reportedly insured for $600,000, were covered by a red lace camisole under this hot-pink blazer. But Dolly's star power (and style) still sizzles.
8/10
3. Betty Boop Created by Max Fleischer in the 1930s, Betty Boop is widely considered the first animated screen siren. Even without the garter belt and come-hither wink, Betty embodied sexy. From her red high heels to her curve-hugging dress with seemingly super push-up powers, Betty knew just how to flaunt that hourglass figure. Such is her lasting appeal that Carnival Cruise Lines offers a five-day sea excursion featuring Boop-inspired events, including a look-alike contest (we're not making this up.)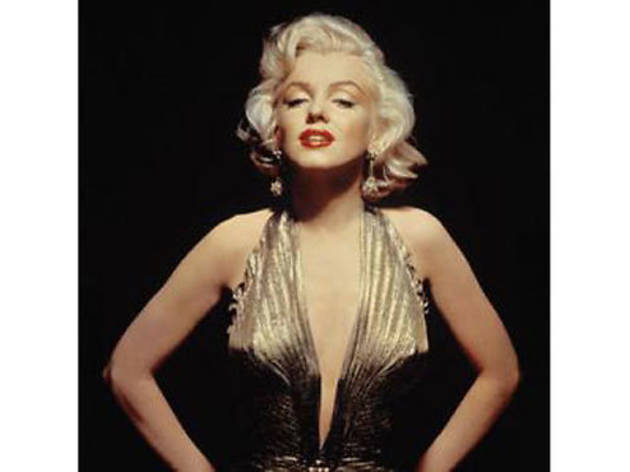 9/10
2. Marilyn Monroe No busty-lady list would be complete without Marilyn Monroe. Her style and sexuality still influence pop culture. Take her signature blond-bombshell ensemble, complete with cherry lips, dazzling jewelry and formfitting gowns; elements of that look are on display at practically every awards show in Hollywood. Even her nudity serves as fashion inspiration. Marilyn owned her curves decades before Beyoncé coined the term bootylicious, and her style reflects that confidence.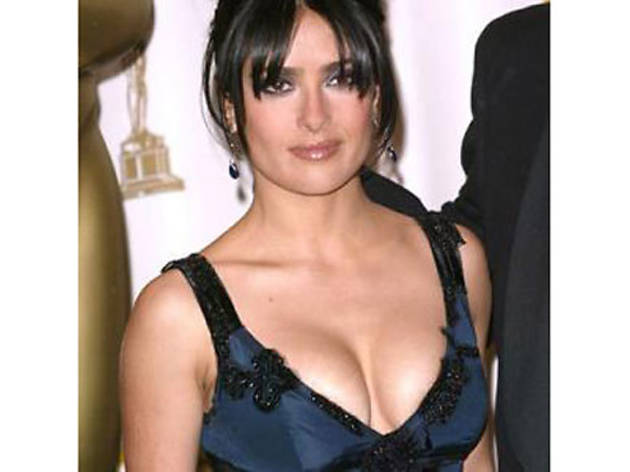 10/10
1. Salma Hayek Salma Hayek is the epitome of a bombshell. According to Celebrity Sleuth, the Academy Award–nominated actress measures 36C-25-37. Despite her sex-bomb status, the talented actress exudes old-Hollywood glamour both on and off the red carpet. She knows how to dress in order to draw attention to her chest without letting it steal the show.