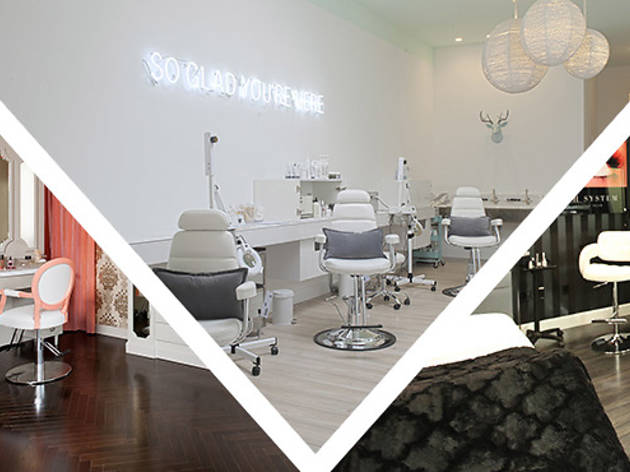 1/17
Photograph: Jakob N. Layman
Beauty salons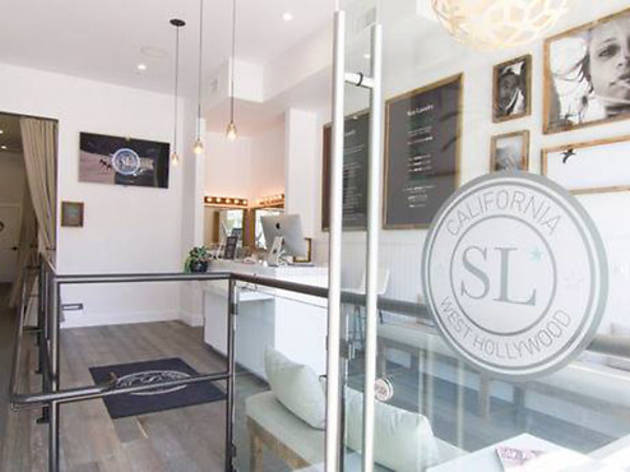 2/17
Photograph: Courtesy Skin Laundry
Beauty salons: Skin Laundry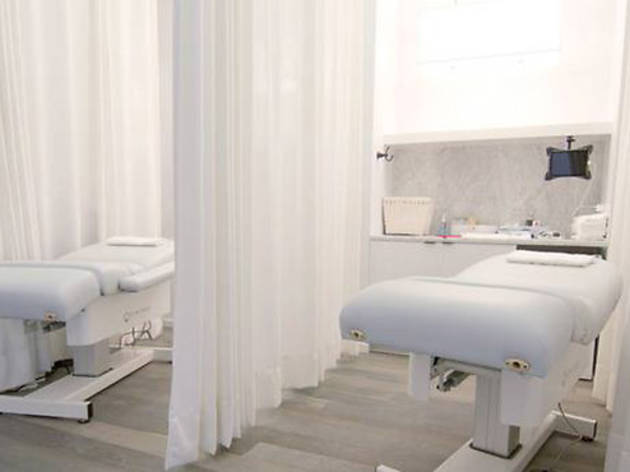 3/17
Photograph: Courtesy Skin Laundry
Beauty salons: Skin Laundry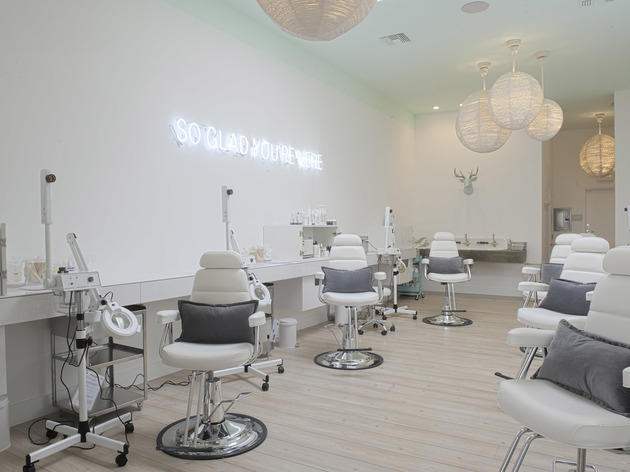 4/17
Photograph: Courtesy Face Haus
Beauty salons: Face Haus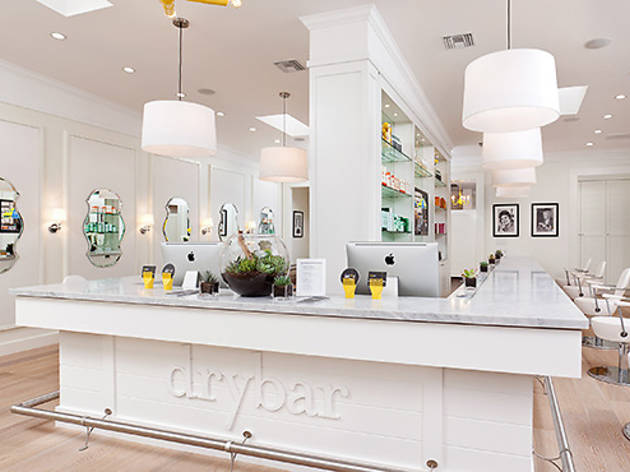 5/17
Photograph: Courtesy Drybar
Beauty salons: Drybar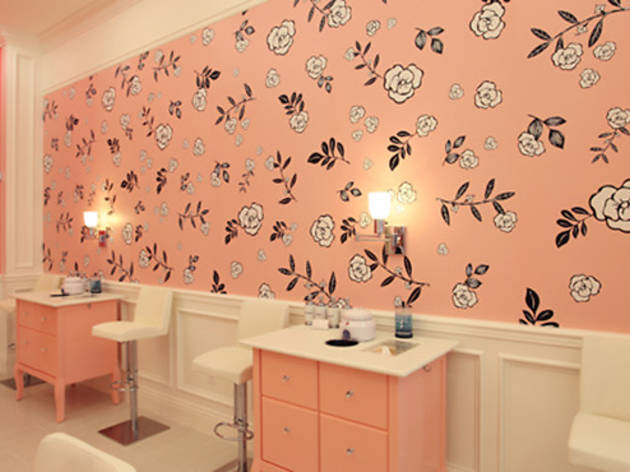 6/17
Photograph: Courtesy Benefit Cosmetics
Beauty salons: Benefit Cosmetics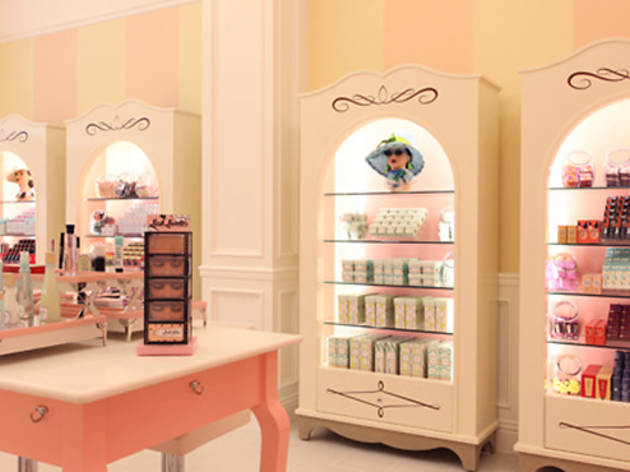 7/17
Photograph: Courtesy Benefit Cosmetics
Beauty salons: Benefit Cosmetics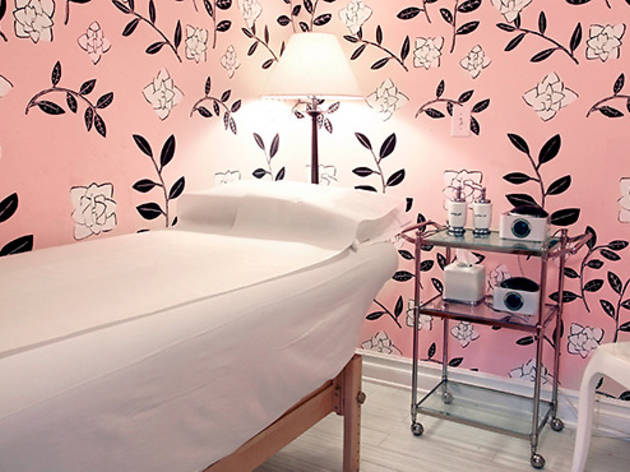 8/17
Photograph: Courtesy Benefit Cosmetics
Beauty salons: Benefit Cosmetics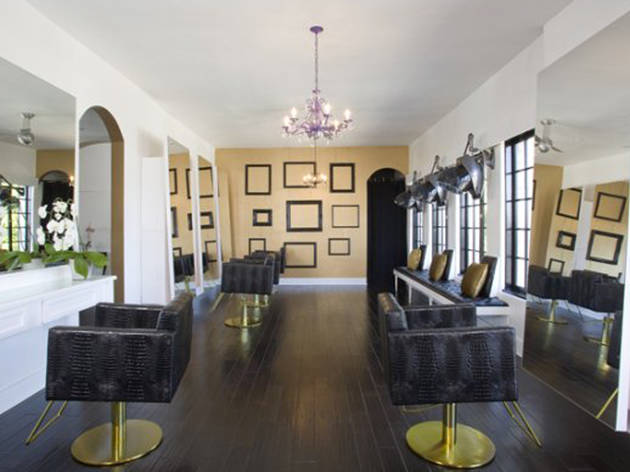 9/17
Photograph: Courtesy Nine Zero One
Beauty salons: Braid Bar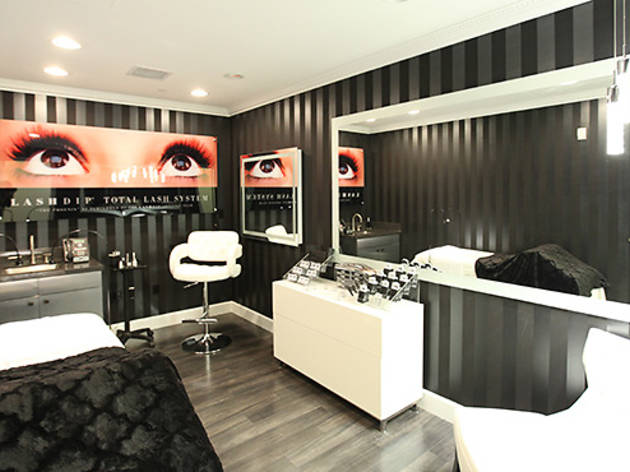 10/17
Photograph: Jillian Sorkin
Beauty salons: Lash Dip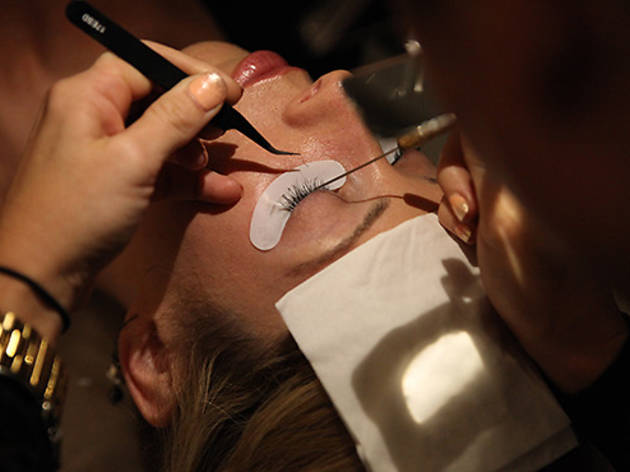 11/17
Photograph: Jillian Sorkin
Beauty salons: Lash Dip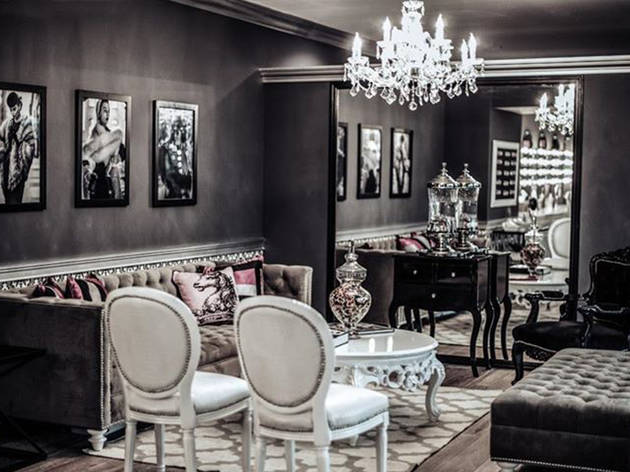 12/17
Beauty salons: Lashfully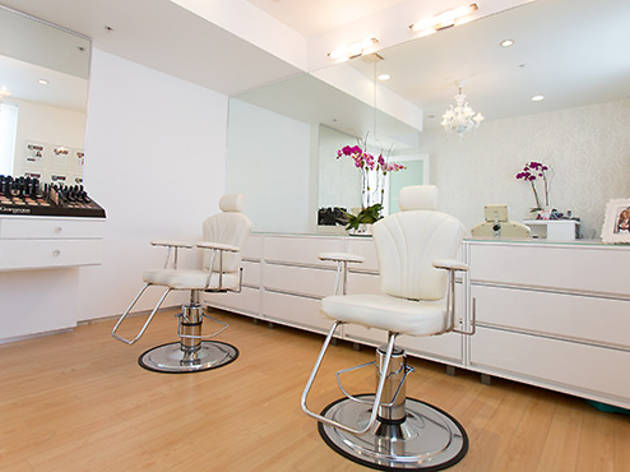 13/17
Photograph: Courtesy Kelley Baker
Beauty salons: Kelley Baker Brows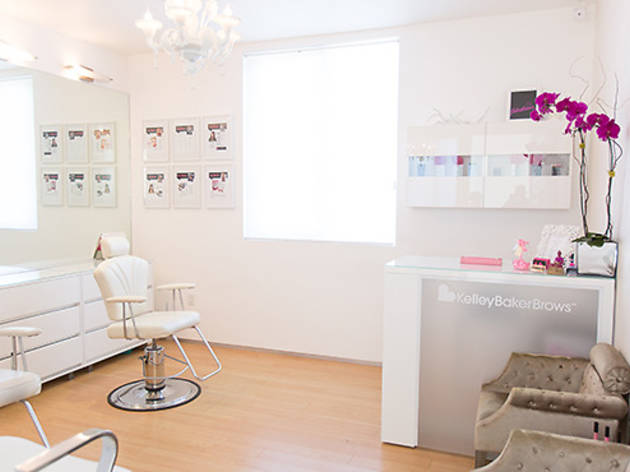 14/17
Photograph: Courtesy Kelley Baker
Beauty salons: Kelley Baker Brows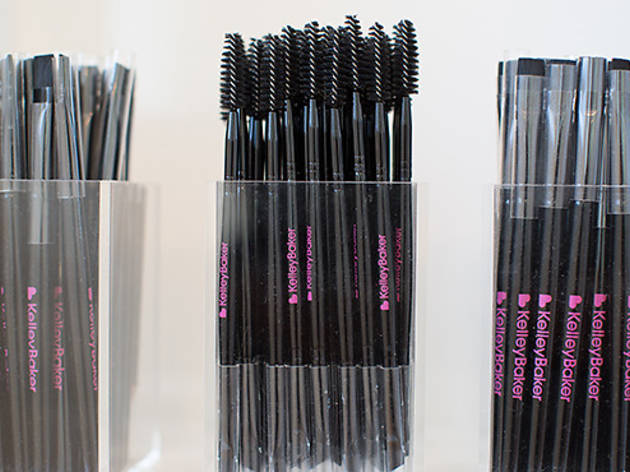 15/17
Photograph: Courtesy Kelley Baker
Beauty salons: Kelley Baker Brows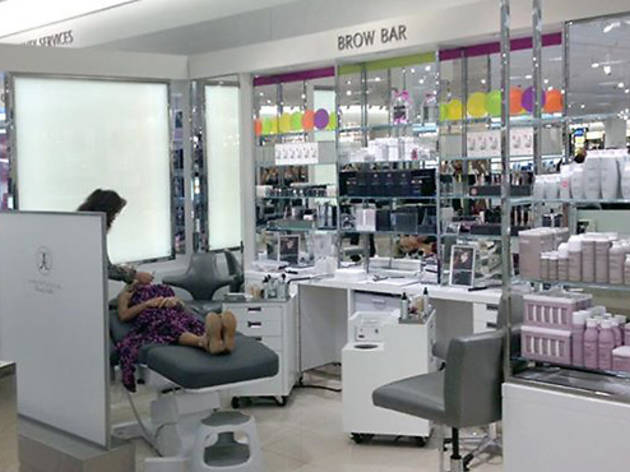 16/17
Photograph: Courtesy Anastasia
Beauty salons: Anastasia Beverly Hills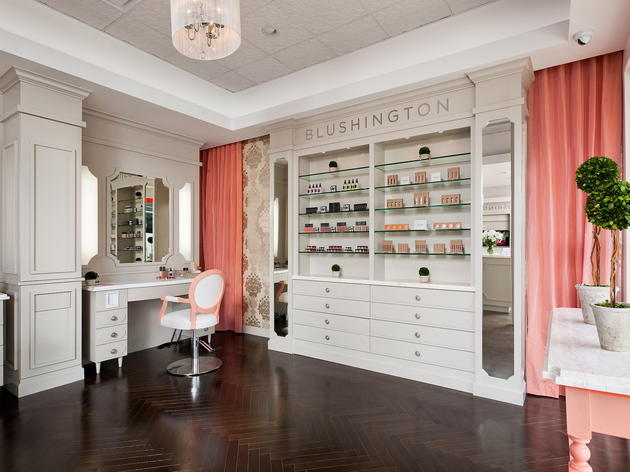 17/17
Photo courtesy of Blushington
Beauty salons: Blushington
Beauty salons, makeup spots and more places to get party-ready in LA
From beauty salons and skincare spots to lash stores and braid bars—head to these glam places to get ready for your next night out.
Beauty salons in LA are on almost every corner, but other than your usual neighborhood standbys, how do you know which one to trust? Read on to find the best places to get party-ready—from brows to blowouts and braids, there's a specialist for all your on-the-go beauty needs. Whether you're headed to date night at one of the best restaurants in Los Angeles or partying it up at one of the best bars, we've got you covered. Get all dolled up at LA's glam beauty spots for the ultimate party-perfect look.

RECOMMENDED: Best spasin LA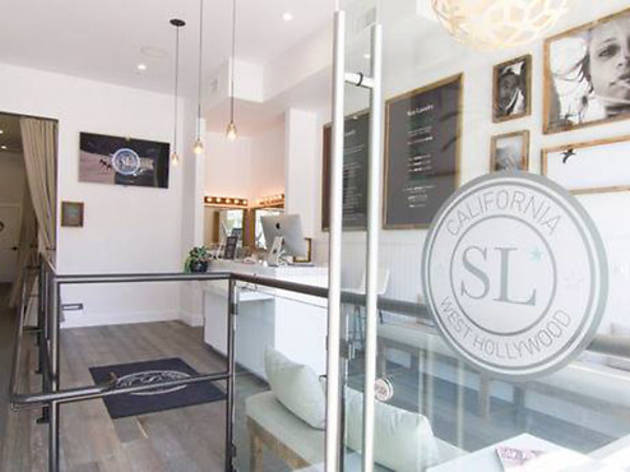 Who doesn't love a good facial? The truth is, many people don't have the time for one. That's where Skin Laundry comes to the rescue. Thanks to innovative laser technology, this clinic (locations in WeHo and Santa Monica) can have you glowing and out the door in ten minutes. Skin Laundry claims their FDA-approved treatments can tackle your most troubling dermal woes, ranging from removing sun damage and age spots to improving acne and tightening droopy skin. Skin Laundry recommends up to six treatments (single sessions start at $75) for best results, followed by weekly or biweekly visits to maintain your newfound radiance.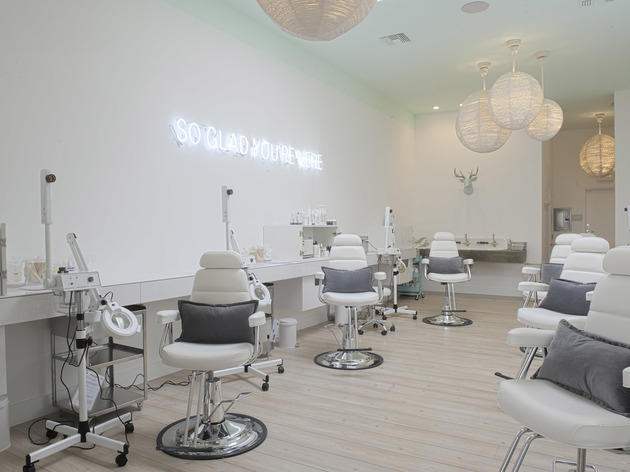 Studio City's new Face Haus subscribes to the same concept of fast, efficient and effective facials, boasting a menu of nine different treatments at 30 minutes each for $40, aimed at men, women and teens. Developed in consultation with Los Angeles dermatologist Dr. Harold Lancer, services target regular, affordable skin care maintenance in between trips to the dermatologist. Ten-minute Boost and Blast services can be added on for $10 each, such as The Main Squeeze emergency spot treatment, and Pucker Up, a hydrating and exfoliating service aimed at lips.
When it comes to makeup needs, Blushington makeup and beauty lounge has you beautifully covered. Choose from a menu of services ranging from Camera Ready makeup ($50), to Eyes Only ($30), in addition to at-home services (starting at $100). For those looking to learn the tricks of the trade, opt for one of the makeup classes, whether it's Makeup 101, which teaches you which looks and colors work best for you, or Advanced Makeup, which delves into the techniques behind contouring, winged liner, and smoky eye applications ($200). Artists use top-notch products including Stila and Temptu airbrush.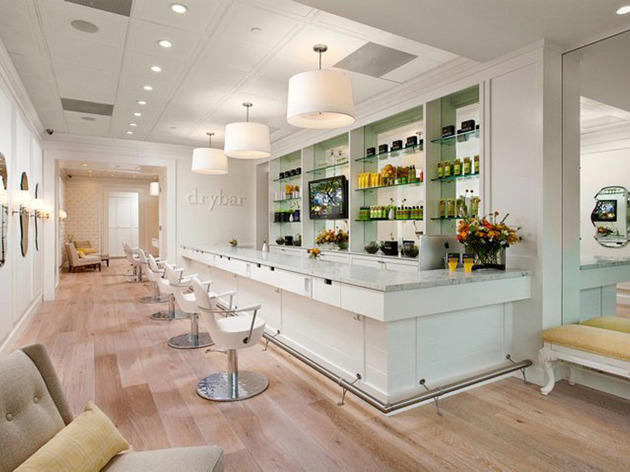 There's nothing like a good blowout to make you look fabulous in a jiffy. Just ask the pros at Drybar, who've honed the art of blow-drying. Their philosophy is simple: to be the best at one thing. With locations across town in Santa Monica, Westlake Village, West Hollywood, Mid-City, Brentwood, Marina Del Rey, Studio City, Pasadena, Pacific Palisades and Encino, these experts have a hold like hairspray on the LA market. All blowouts are $40, and can be paired with extras including a $10 "floater" scalp massage during a shampoo, or a rejuvenating "hair shot" of a potent L'Oreal treatment for $20. Now that's hot.
Makeup mavens are already familiar with the wonders of Benefit Cosmetics, not to mention their unrivalled makeup application service for a cool $50. Now there's further reason to rejoice with the opening of the brand's first blowout bar at the Santa Monica locale. Following in the footsteps of their whimsical boutiques, the space speaks to the girlie girl (or tween) in everyone: think pink, pink and some more pink. Treatments include a full-on shampoo and blow dry ($40), or, for the gal-on-the-go, a $30 blow-dry express service only, without the wash. Tame your tresses even further with a $20 ponytail or braid.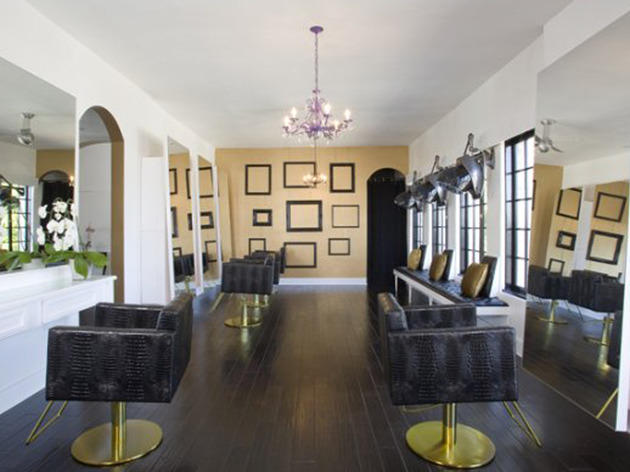 Give Pippi Longstocking a run for her money on with a braid from the experts at Nine Zero One's Braid Bar. Whether you're looking for something upswept and elegant, or a more carefree 'do, these wonder weavers—one of the first braid bars in the city—have something on their braid menu for you. Give your hair a twist with one of the myriad options, ranging from the loose-locks Venice Hippie style to the crowning Around The World ($35 each). Or go for romantic curls with your braided twirl for $65.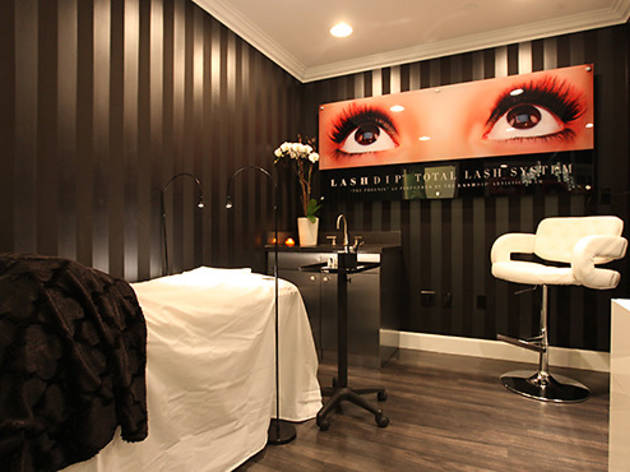 False lashes that last? Yes, please! The pros at Lash Dip can fulfill every lash fantasy, whether you're in the mood for au naturel or diva drama. At this jewel box of a studio located inside José Eber's Beverly Hills salon, a technician will customize a semi-permanent lash look for you ($200 to $300 per treatment), utilizing baby-fine silk inserts applied with a lash coating instead of harsh glues, protecting your natural lashes in the process. Thanks to the brand's newly launched product line, you can customize your own lash look at home even further by using the line's colored mascaras and Swarovski crystal embellishments. Show your real lashes a little love with the vitamin and peptide-packed Lash Accelerator, which encourages fuller natural lashes.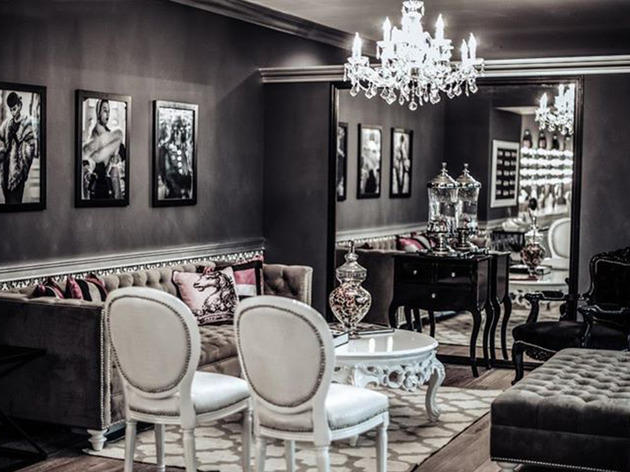 Ditch the mascara wand and head to Beverly Hills-based Lashfully for an eye-catching personalized lash look. With over 100 types of eyelashes in stock, Lashfully's trained team can create a dynamic, customized look according to your eye shape and lifestyle. Gentle, synthetic mink lashes and adhesives mean no irritation or damage to your existing lashes, which will grow out with the inserts in two to four weeks. Full sets of lashes are available for $150, with touchups ranging from $75 to $100. In the market for something less permanent? Opt for Glam Lashes ($15), which last for two to three days. Meanwhile, die-hard lash lovers can splurge on $25 monthly membership (minimum six months), which major discount perks.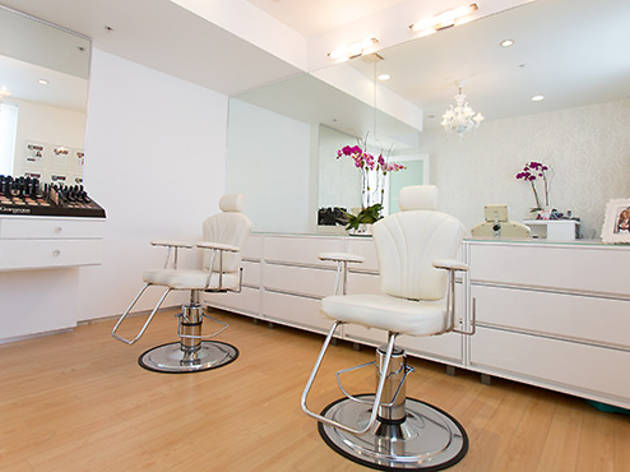 When it comes to arch support, nobody knows brows like Venice-based Kelley Baker Brows. An expert in the art of face framing, Baker's handiwork has been spotted on the likes of Mandy Moore, Kelly Rowland, and Jaime Pressly. An appointment with the guru herself runs $60, or $45 with a fellow Brow Diva. While you're in the chair, opt for a $35 lash tint, or $25 brow tint. Make sure to pick up a few essentials from Baker's signature brow-focused makeup line to maintain your new look in between sessions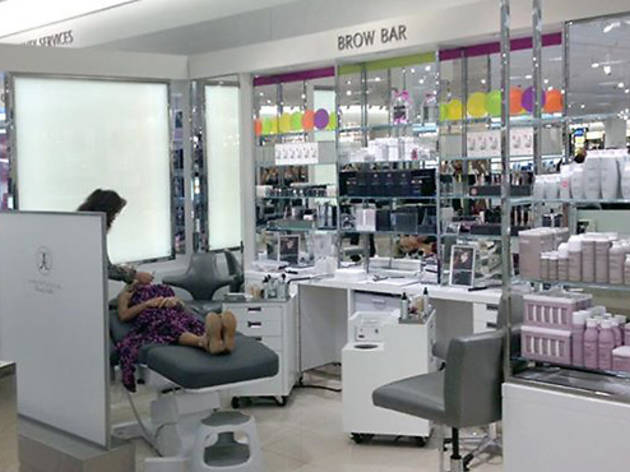 Beauty buffs know this eyebrow queen by one name only: Anastasia, and flock to her salons in droves. With a background in engineering, architecture and drawing, Anastasia Soare is well-versed in the concept of the Golden Ratio, which became the basis of her technique when she later trained as an esthetician. Working in salons across the city, Anastasia's reputation grew, as did her clientele, who have included everyone from Oprah Winfrey to Madonna. Undergo her transformative tweezer power at her Brentwood or Beverly Hills locations, with prices starting at $50.