The best art supply store options in L.A.
Find the most well-stocked art supply store in your neighborhood with our list of the top shops in the city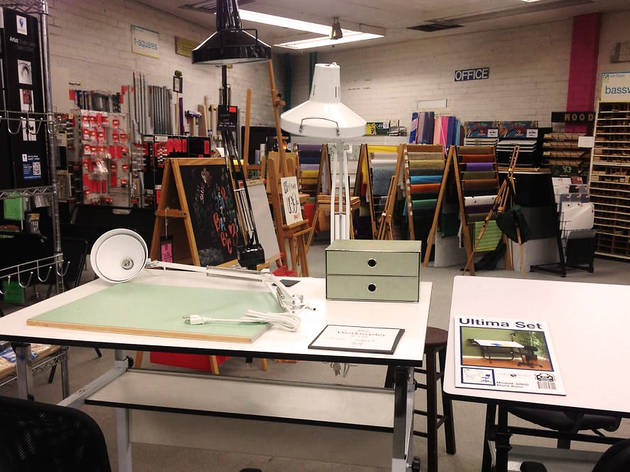 A city's art scene can be, in a sense, only as good as the art supply store options it has to offer. It's imperative to have accessible art stores, from the Valley to Downtown, filled with pens, paints, pencils, papers, scrapers and shapers. Los Angeles, a town founded on creative ambition as both the geographic and figurative definition of "out there," has a remarkable smattering of art stores. Even excluding national art chains, which themselves flourish, L.A.'s independent art supply stores are comprehensive, inexpensive and staffed by folks who are eager to explain the difference between a Copic and a Prismacolor. Whether you're a seasoned expert, an art student finding their way, or a novice eager to explore and experiment, you'll find all you need in this L.A. art supply store guide—we look forward to seeing your work in L.A.'s best art galleries soon!
Get inspiration at the city's best museums
The caliber of museums here rivals that of Chicago, Washington D.C. and New York—without a doubt. To get you started (or to continue your education) we've narrowed down L.A.'s long roster of museums to the essentials.
More to explore