Damsel in Dior's 7 favorite LA stores
LA fashion blogger Jacey Duprie dishes on the local stores that make up her lust-worthy wardrobe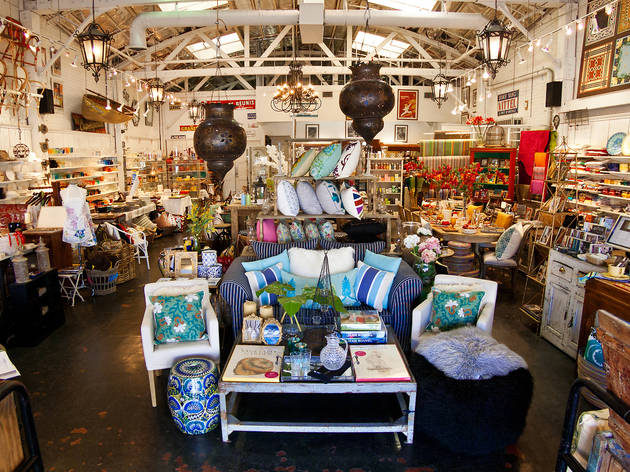 1/7
Photograph: Vlada Werts
American Rag Cie: "This was one of the very first 'holy cow' store experiences I had in Los Angeles and realized the incredible shopping that the city has to offer. From the adorable café and home goods to the carefully curated vintage section, shoes, music, jewelry and amazing brands they carry, American Rag Cie will provide you with more than enough shopping and inspiration for many, many hours."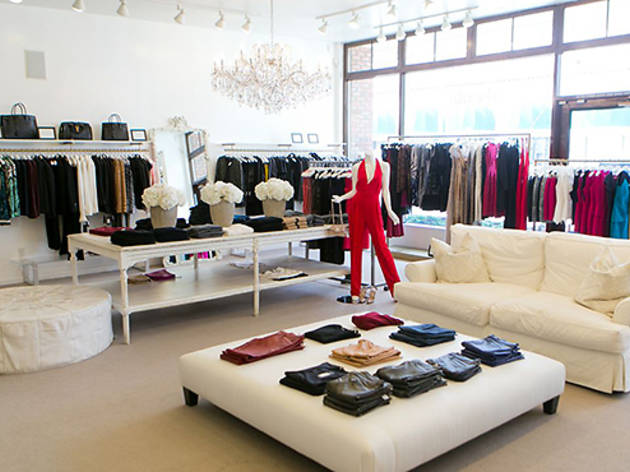 2/7
Photograph: Jana Williams Photography
Elyse Walker: "This 6,500-square-foot shop is one of the largest and most successful specialty boutiques in the country... for a reason! I cannot walk out of this wonderland of a store empty-handed. If you don't live in LA, don't stress! She has an online store too."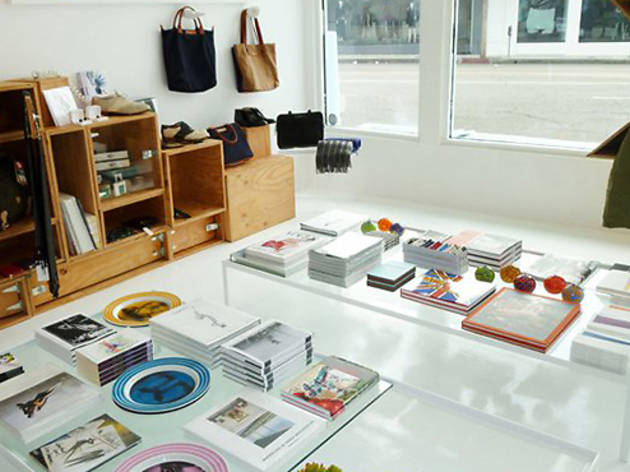 3/7
Photograph: Courtesy TenOverSix
TenOverSix: "Whenever I'm in the mood for something ultra hip and truly special I always pay a visit to TenOverSix. Offering a mix of highly acclaimed designers/brands along with a combination of curated sections by up-and-coming designers—the findings at this store are always 'out-of-the-(style)-box' in an incredible way."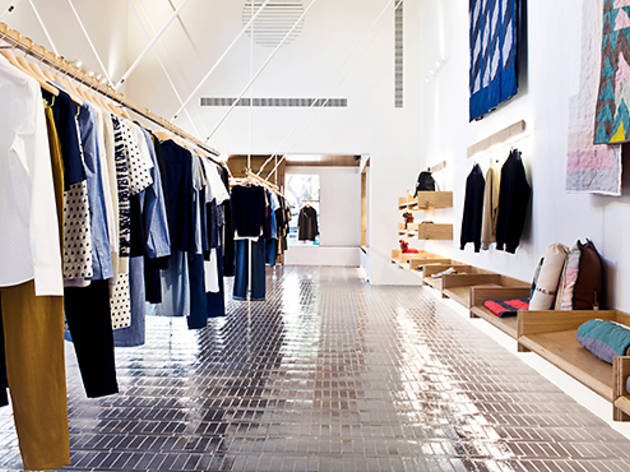 4/7
Photograph: Courtesy A.P.C.
A.P.C.: "With an adorable coffee shop [Alfred's Coffee & Kitchen] next door, and wedged between other iconic stores such as DVF, Kelly Wearstler, Theory and Helmut Lang, the A.P.C. on Melrose has it all. Sometimes I will pass through this serene space just for a dose of inspiration and a piece of zen-like tranquilty. But, who I am kidding? I rarely walk out empty-handed."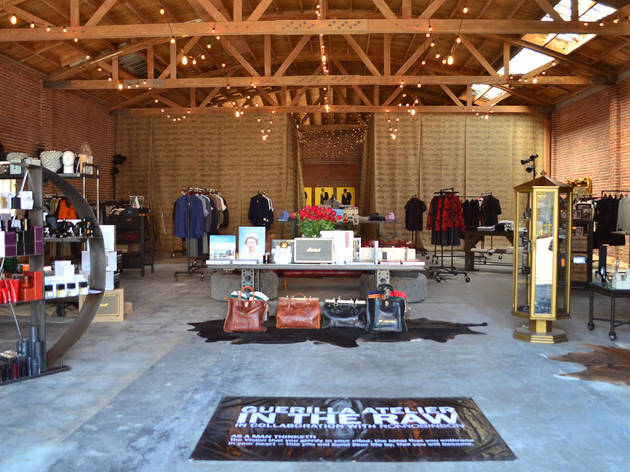 5/7
Photograph: Mariah Carrillo
Guerilla Atelier: "I literally stumbled into this incredible store a few weeks ago and I truly believe it was a twist of fate. This Paris-inspired boutique is filled with drool-worthy items and decked out with art from emerging designers. You will feel cool just stepping foot into this jaw-dropping, lofty space."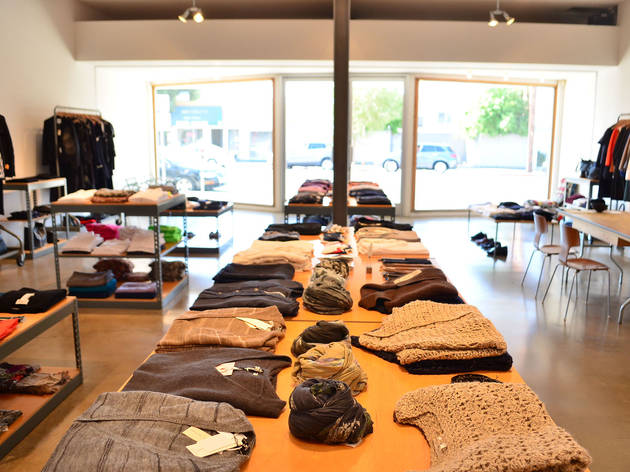 6/7
Photograph: Mariah Carrillo
Noodle Stories: "Don't let the zero signage and an understated storefront serve as a road block to entering this adorable hidden gem on W 3rd St. With unique, avant-garde designers like Hache, Junya Watanabe, and Marsell, every time I step foot into this store I am instantly reminded of a chic shop in Paris. Each individual piece feels exclusive and you will not find these designers in your everyday store. In fact, most of the items are not available for online purchase and are exclusive to the Noodle Stories.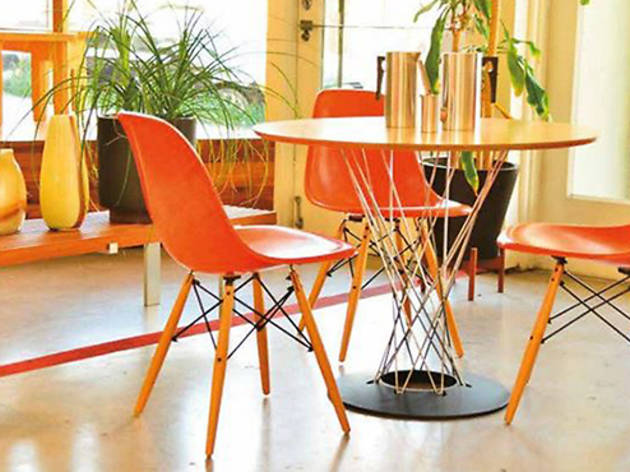 7/7
Photograph: Courtesy Modernica
Modernica: "Calling all mid-century modern fanatics! Anyone who knows me well knows my absolute love and admiration of this furniture store. My classic pieces from Modernica are some of the best investments I've ever made."