Fall fashion inspiration from stylish New Yorker Gabe Alonso
As social-media manager for designer discount site Gilt, Gabe Alonso has developed a penchant for brand names for less. See his favorite fall fashion outfits and find out how to crib his style.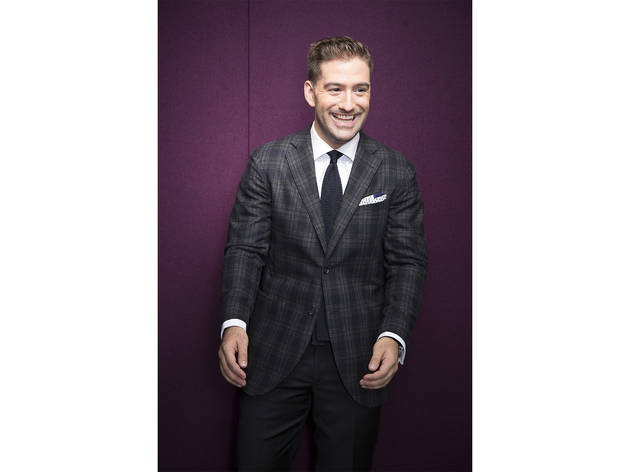 1/30
Photograph: Rayon Richards
Alonso mixes high and low with a button-up from Italian shirt shop Camicissima and a pocket square from the Tie Bar (thetiebar.com). "I mean, how can you beat a great-looking square for under $15? You can't," he says.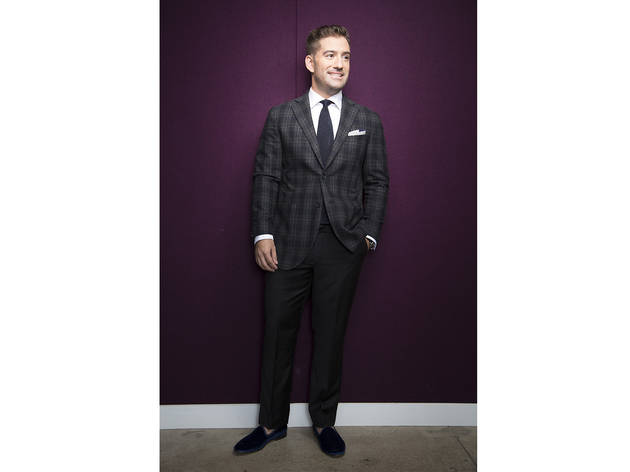 2/30
Photograph: Rayon Richards
The jacket is by Italian brand Luigi Bianchi Mantova (lubiam.it) and was Alonso's very first purchase from Gilt.com when he started working there in December 2012. The trousers are by Brooklyn tailor Martin Greenfield (greenfieldclothiers.com), who Alonso calls "one of America's most masterful tailors."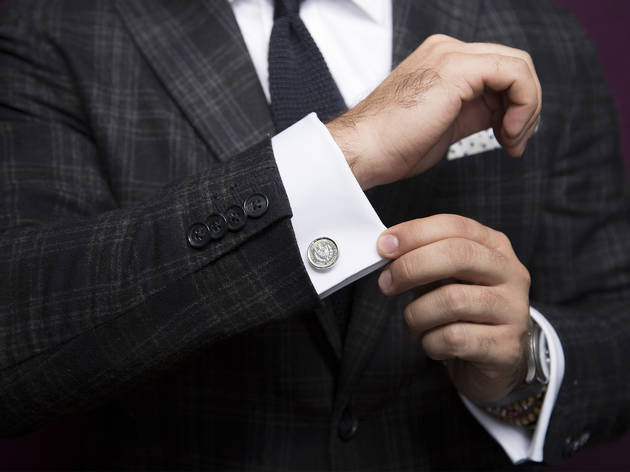 3/30
Photograph: Rayon Richards
"My favorite details are the cufflinks. They're repurposed Cuban dimes and were made for me by a family friend. My culture is super important to me and this is just another way that I can showcase that proudly."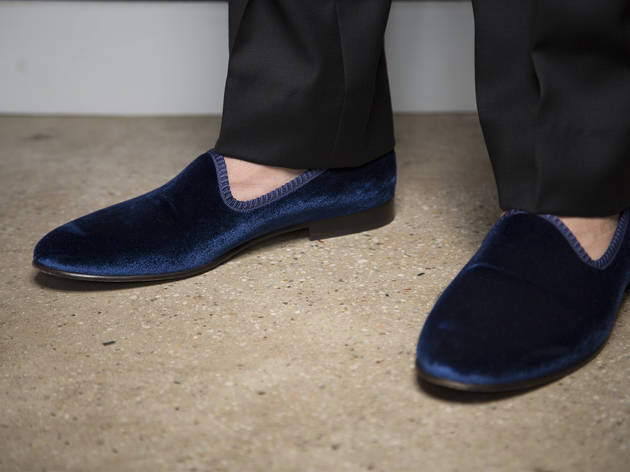 4/30
Photograph: Rayon Richards
Alonso says these Del Toro (deltoroshoes.com) slippers are a great addition to any guy's wardrobe because they can easily be dressed up or down.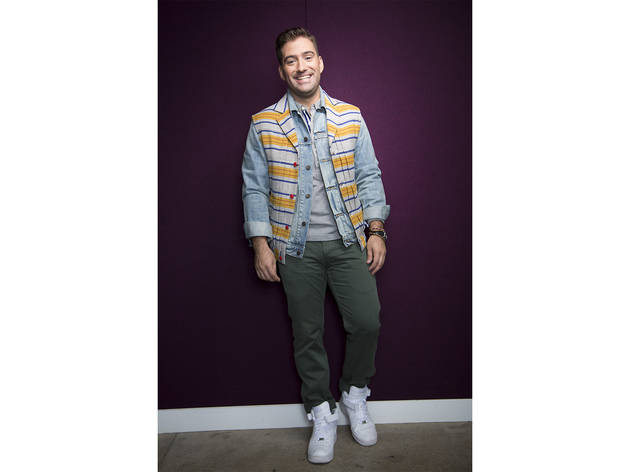 5/30
Photograph: Rayon Richards
The social-media aficionado wears Nike Air Force 1 kicks, purchased from "the suburban purveyor of sneakers" finishline.com, with Dockers (us.dockers.com) Alpha Khaki pants. "I will note that these are slim, so I usually have to size up one in the waist to fit my legs—a lifetime of baseball and Cuban food will do that to you. I love how Dockers used to be known for their pleated dad pants, but are now known for slim, modern fits for the new generation of stylish dudes."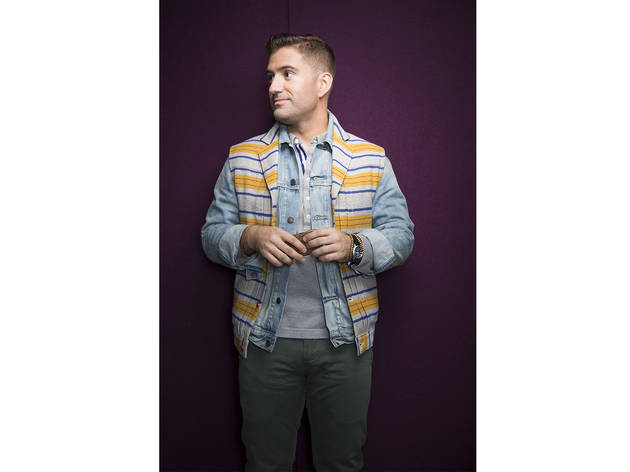 6/30
Photograph: Rayon Richards
"Most of what I wear now I've bought on Gilt," Alonso admits. "The prices are just too good to pass up." Here he pairs a Levi's Made & Crafted vest (levismadeandcrafted.com) with a Levi's (levis.com) denim jacket layered over a Black Fleece by Brooks Brothers (brooksbrothers.com) long-sleeved polo, all purchased from the discount site.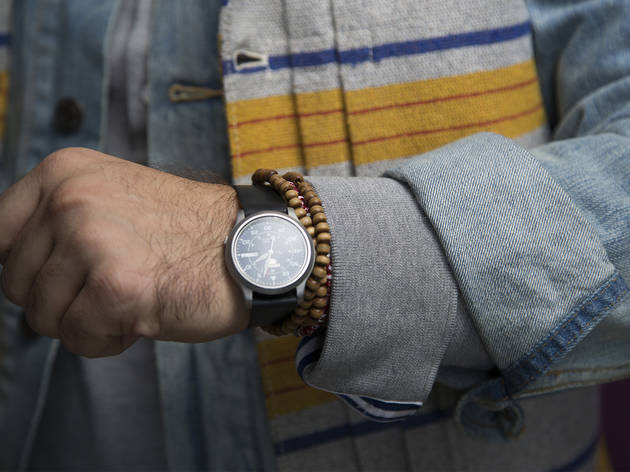 7/30
Photograph: Rayon Richards
Alonso accessorizes with a Seiko (seikousa.com) face watch, and a navy-dyed leather strap from his friend and designer Shawn Reed at Form Function Form (formfunctionform.com). His bracelets were purchased at an H&M (hm.com) in Paris.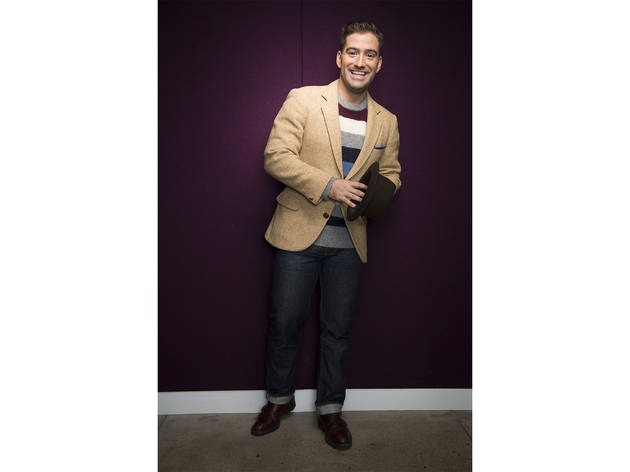 8/30
Photograph: Rayon Richards
This Harris Tweed sports coat was purchased from Wooden Sleepers (woodensleepers.etsy.com), a friend's online vintage shop. Alonso's dark-wash selvedge jeans are from up-and-coming denim label 3sixteen (3sixteen.com).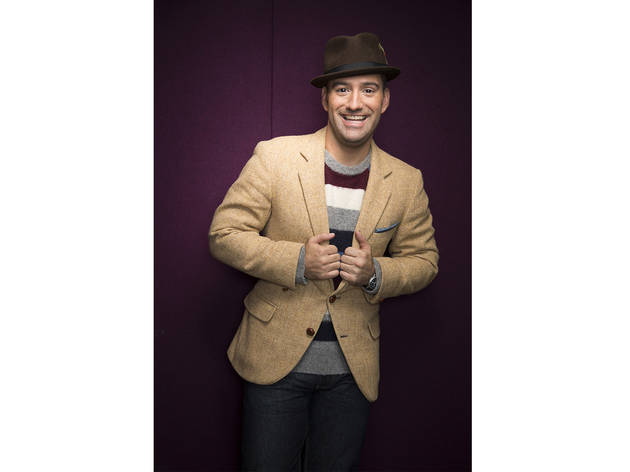 9/30
Photograph: Rayon Richards
Alonso wears a sweater from one of his favorite brands, Gant, another Gilt.com score.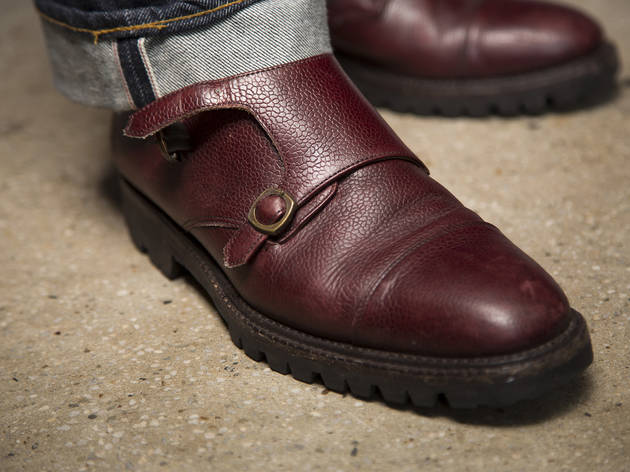 10/30
Photograph: Rayon Richards
"With the pebble grain leather, a cap-toe, and that awesome chunky sole, there's nothing these shoes won't get you through. Add in the double monk strap and you've got a menswear staple that'll last for a while," Alonso says of his Run of the Mill kicks, a now-shuttered label started by his friends.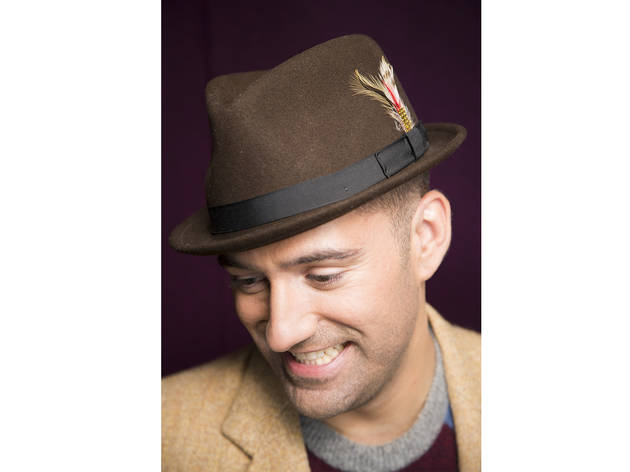 11/30
Photograph: Rayon Richards
"Hats are sort of my thing. I like incorporating them into my outfits whenever I can, whether it's a Yankees fitted [cap] or a Borsalino. Here is a Bailey porkpie that I grabbed at Epaulet (epauletshop.com), a great men's store on the Lower East Side."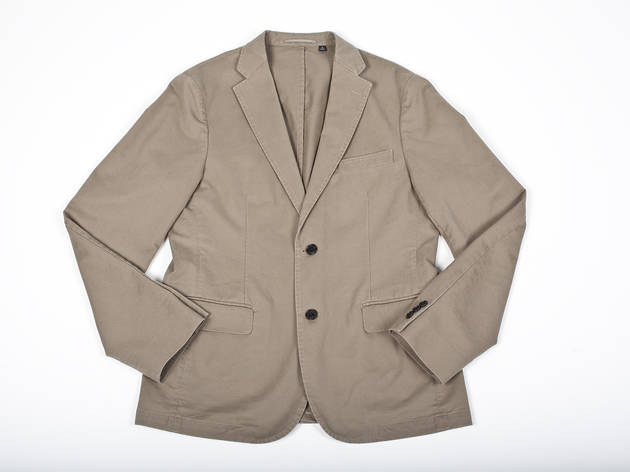 12/30
SPIN HIS STYLEUniqlo cotton blazer, $70, at uniqlo.com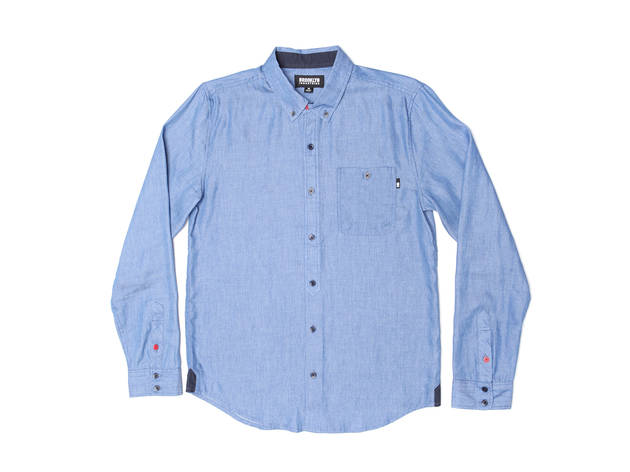 13/30
SPIN HIS STYLEBrooklyn Industries Chambray Rattler shirt, $78, at brooklynindustries.com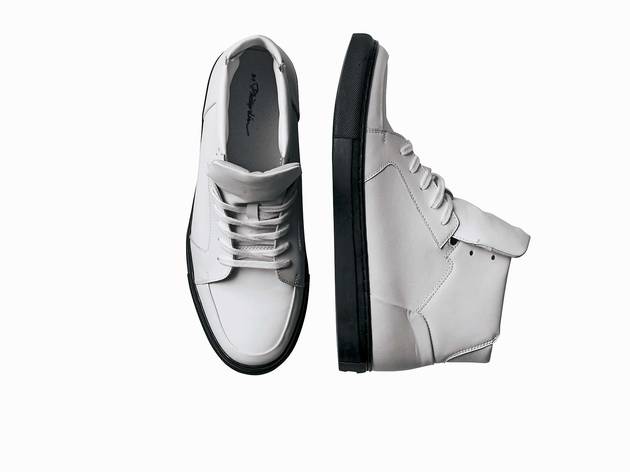 14/30
SPIN HIS STYLE3.1 Phillip Lim for Target high-top leather sneakers, $45, available Sept 15 at target.com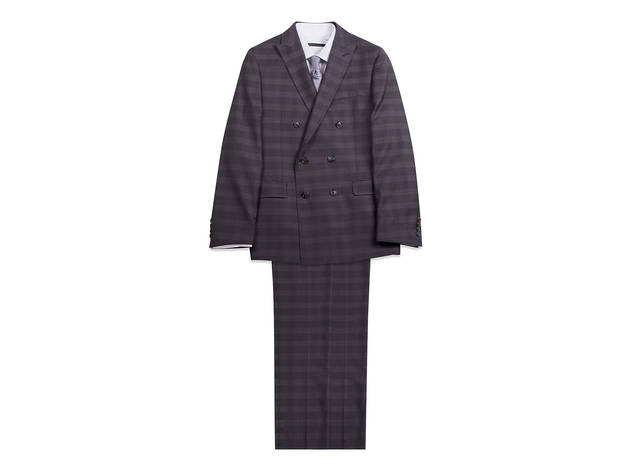 15/30
SPIN HIS STYLESean John Tailored Collection double-breasted suit, $350, at Macy's, locations throughout the city; visit macys.com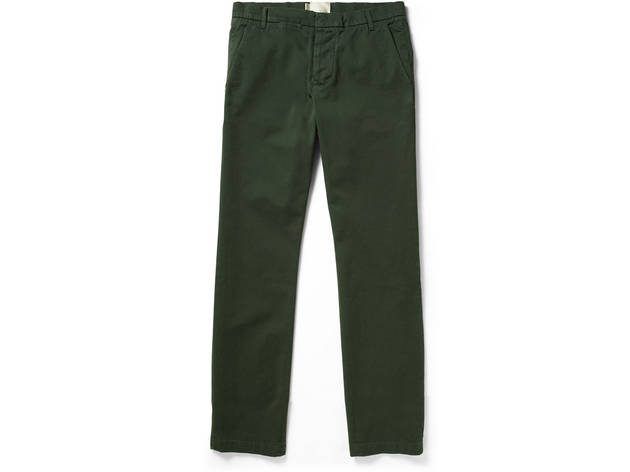 16/30
SPIN HIS STYLEBand of Outsiders slim-fit cotton-twill chinos, $250, at mrporter.com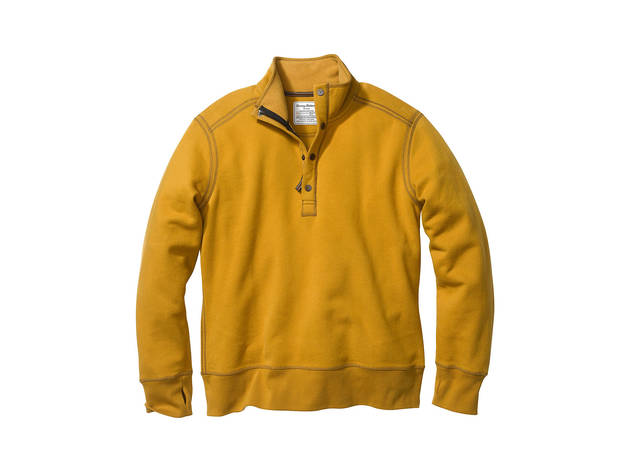 17/30
SPIN HIS STYLETommy Bahama Explorer Button Mock jacket, $110, at Tommy Bahama, locations throughout the city; visit tommybahama.com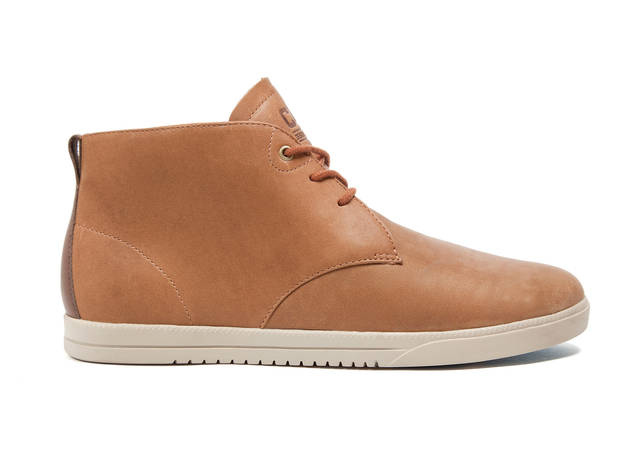 18/30
Photograph: Paul Sun
SPIN HIS STYLEClae Strayhorn leather sneakers, $120, at clae.com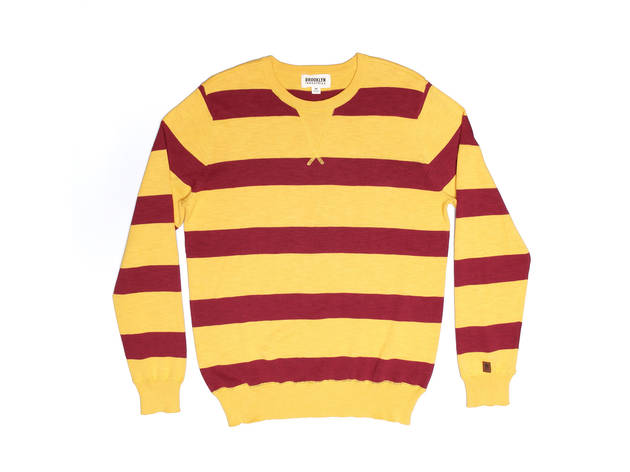 19/30
SPIN HIS STYLEBrooklyn Industries Heywood striped crewneck sweater, $78, at brooklynindustries.com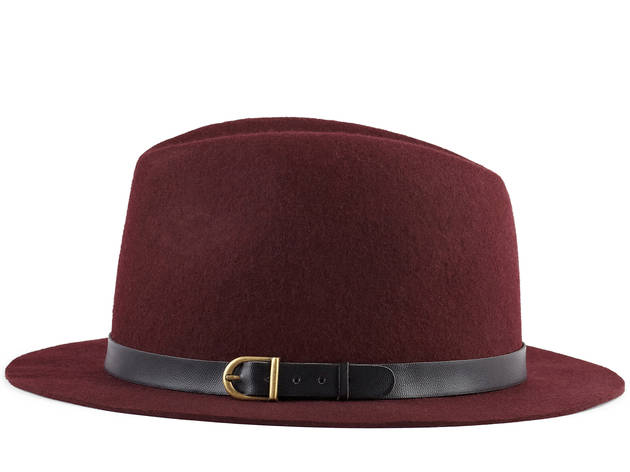 20/30
SPIN HIS STYLEAldo Sessum felt fedora, $25, at Aldo, locations throughout the city; visit aldoshoes.com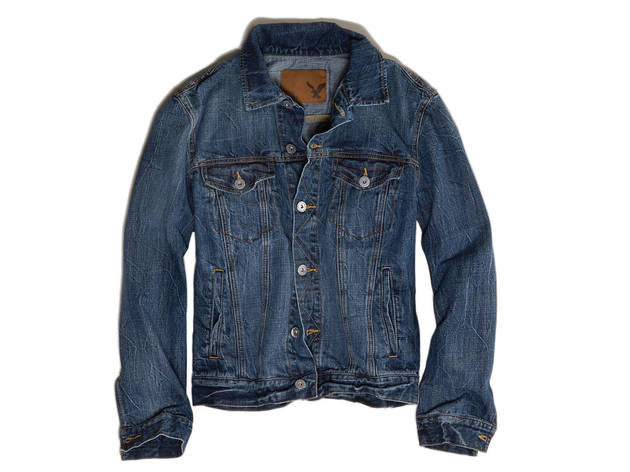 21/30
SPIN HIS STYLEAmerican Eagle denim jacket, $80, at American Eagle Outfitters, locations throughout the city; visit ae.com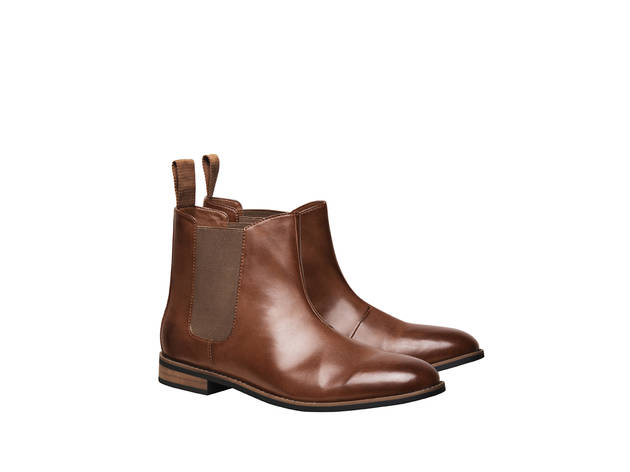 22/30
SPIN HIS STYLEH&M leather boots, $99, at H&M, locations throughout the city; visit hm.com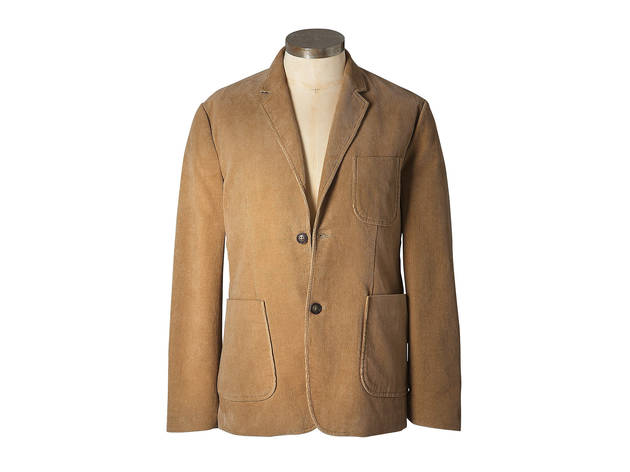 23/30
SPIN HIS STYLEBoden corduroy blazer, $148, at bodenusa.com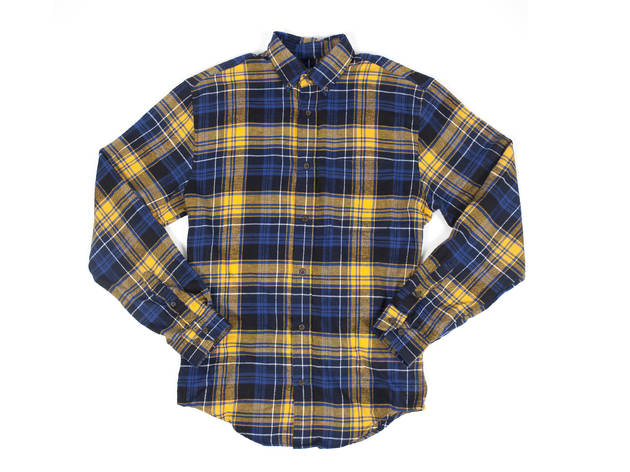 24/30
SPIN HIS STYLEJohn Bartlett flannel shirt, $50, at bonton.com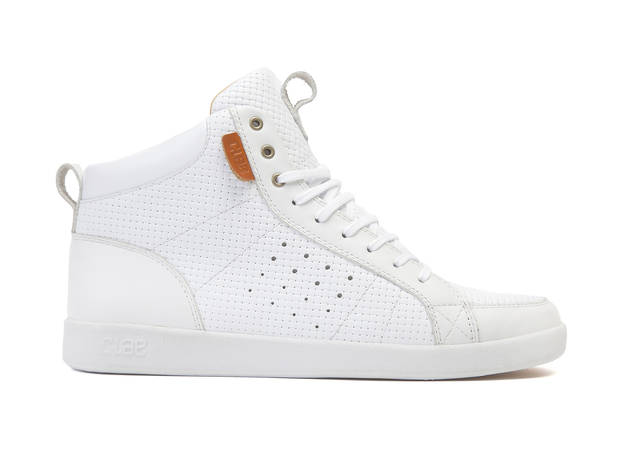 25/30
Photograph: Paul Sun
SPIN HIS STYLEClae Russell sneakers, $130, at clae.com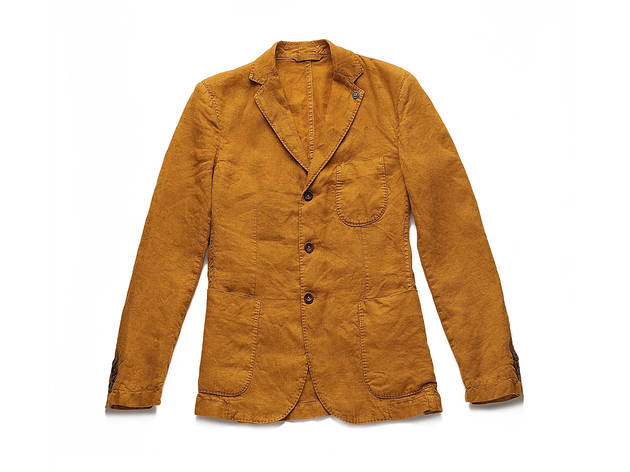 26/30
SPIN HIS STYLEC.P. Company linen blazer, $315, at cpcompany.com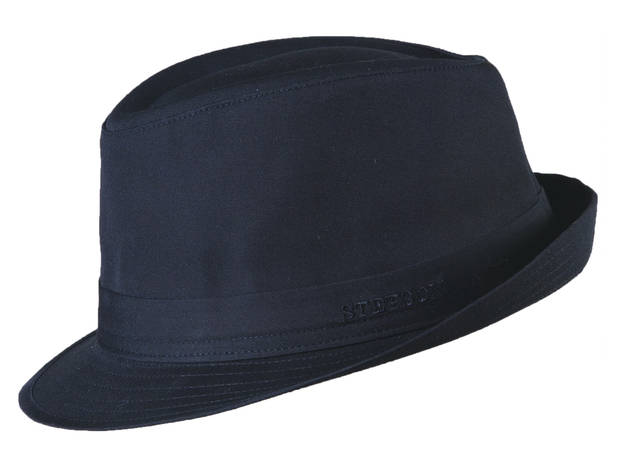 27/30
SPIN HIS STYLEStetson Solid Andes fedora, $45, at stetson.com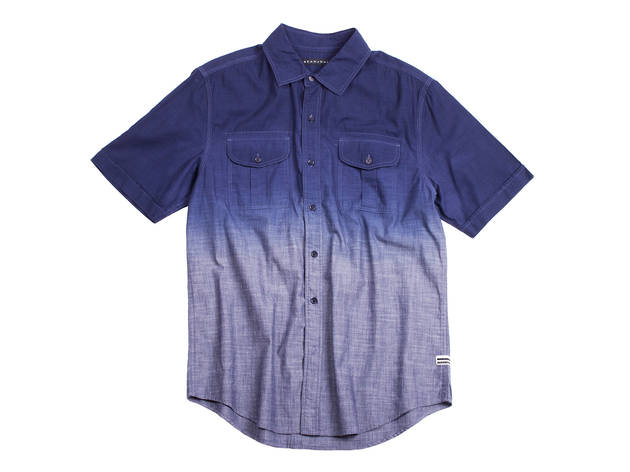 28/30
SPIN HIS STYLESean John dip-dye chambray shirt, $78, at Macy's, locations throughout the city; visit macys.com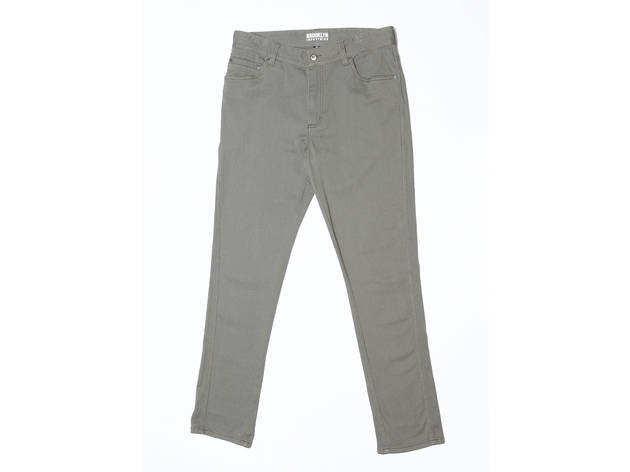 29/30
SPIN HIS STYLEBrooklyn Industries Oliver Twisted skinny trousers, $78, at brooklynindustries.com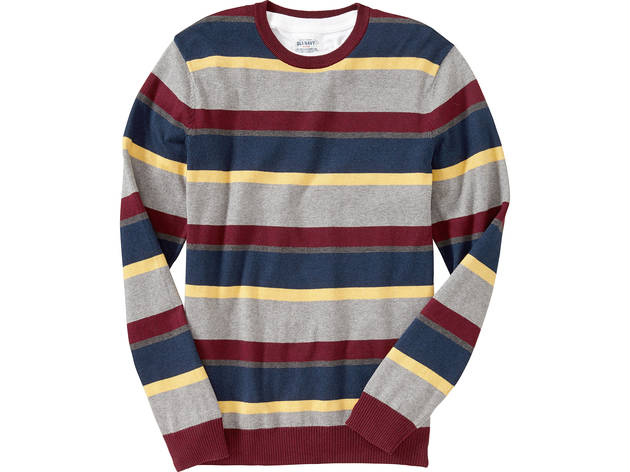 30/30
SPIN HIS STYLEOld Navy multicolor-stripe crewneck sweater, $30, at Old Navy, locations throughout the city; visit oldnavy.com
Gabe Alonso has an affinity for sophisticated suits, casual streetwear and collectible sneakers, creating a fashionable look that is both laid-back and polished. When he's not taking advantage of the daily deals on Gilt, he frequents NYC shops and scores deals on ties and pocket squares from the Tie Bar.

RECOMMENDED: See all of this year's fall fashion content
Gabe Alonso, 27, marketing communications manager for Gilt (gilt.com); Williamsburg, Brooklyn; @Gilt, @GiltMAN, @gabealonso

How his job influences his style: "I'm certainly always on my toes. When you work with well-known dapper gents, you have no choice but to up your game. At the same time, it affords me the opportunity to take risks without feeling like I'm wearing a sartorial scarlet letter."

Favorite thing about social media: "Social media has been an amazing tool, both personally and professionally. My favorite part is the ability to talk to so many people and create connections with strangers all over the world."

Least favorite thing about social media: "It never turns off. You enter this industry knowing that you have to be on 24/7 because Facebook and Twitter don't sleep. It can be a bit overwhelming at times, but the pros have so far wildly outweighed the cons."

His personal style: "It's classic with a twist. I consider guys like Gene Kelly my style icons, I'd love to one day have that same level of effortlessness and confidence with my attire. And while tailored wear is great and I wish I had more of it, I'll never give up my Air Force 1s."

Favorite piece in his wardrobe: "I'm Cuban and my heritage means a lot to me. So when my grandfather passed away and his Pierre Balmain vintage guayabera was passed down to me, I felt like I had received a small treasure. The shirt itself is so thin it's become sheer in most places and a few buttons have fallen off, but I'll never stop wearing it."

His signature accessory: "In the fall, it's definitely my hats. I have a great Bailey's (baileyhats.com) porkpie that I love to wear, and this past New York Fashion Week I bought a Borsalino (borsalino.com). It's super mafioso—the wide brim is practically out of the '20s—and I love it."

Fashion tip: "Since I'm on the short and stocky side of body types, I tend to have to spend a significant amount of money on tailoring. Most often, I incorporate that cost into a new piece before buying it. Fit is everything. Learn your measurements and find a great tailor. It can make your outfit look like a million bucks."

Style motto: "Just be yourself. Don't be afraid to take chances and experiment."

Favorite NYC stores: "Carson Street Clothiers (carsonstreetclothiers.com)—admittedly, I'm a bit biased here because my friends own the shop—but I do think it's one of the only places in New York where you can find an amazing assortment of modern, high-quality men's brands. Gant Rugger (us.gant.com) has been a favorite brand of mine since its relaunch in 2010. Most of my shirts are now from there, the fit is spot-on for me. Their knits and tailored pieces are also impeccably made and designed."

Favorite fall trends: "Geezer chic: because now I can wear all the tweed I want without feeling like a college professor or a bad imitation of Indiana Jones. Also, there were lots of military-inspired features coming out of the European shows this year. From epaulets to double-breasted officer coats to interesting uses of camo, there's a sense of masculinity and ruggedness in the pieces."

On his fall shopping wish list: "I'm late to the party on this one, but I am absolutely going to get a leather jacket from Schott (schottnyc.com). I mean, if you're going to get a leather motorcycle jacket, you may as well go with the guys who invented the silhouette."

Visit gilt.com/timeout starting Thu 5th for a curated sale by Alonso.

Follow Rachel LeWinter on Twitter: @Rachel_LeWinter