Mother's Day gift guide: The best gift ideas for mom
Check out these gift ideas for mom from chic and luxe to green and boozy in our Mother's Day gift guide.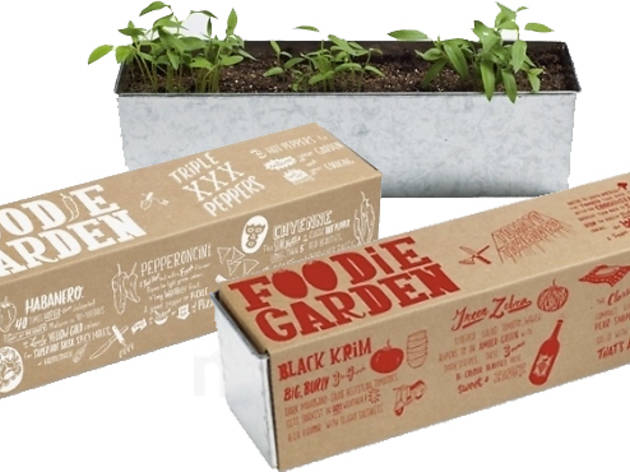 1/14
Photo courtesy Kelly Green
Mother's Day gift guide: Foodie GardenTriple X peppers, Tomato takeover Foodie Garden, $21.99. Available at Kelly Green. Green-thumbed moms (and urbanites) can unbox a mini edible garden of spicy habaneros or heirloom tomatoes.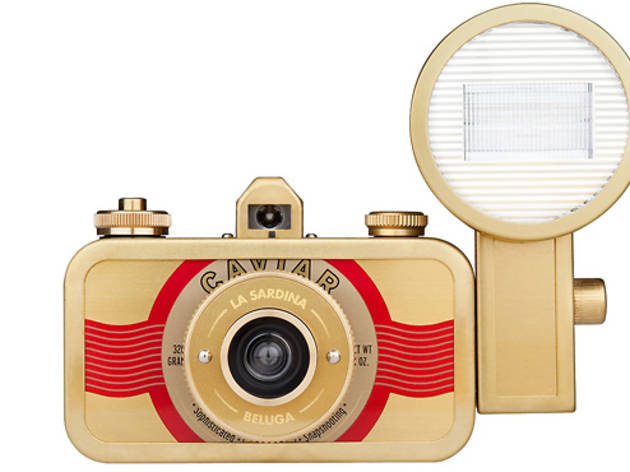 2/14
Photo courtesy Lomography
Mother's Day gift guide: Lomography special edition La Sardina cameraLomography La Sardina Camera and Flash Czar camera, $179. Available at shop.lomography.com. Grin your way through a million family photos as mom snaps wide-angle and multiple-exposure shots with this special edition 35mm.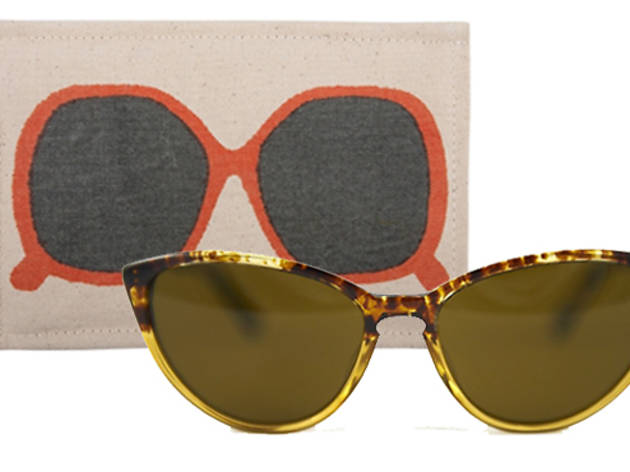 3/14
Mother's Day gift guide: sunglasses + sunglass caseFrom left: Thomas Jane "Jackie" sunglass pouch, $25. Available at LAMILL. Garrett Leight "Lucille" sunglasses, $285. Available at A. Kinney Court. Give mom some retro glam style (and her cat-eyed specs a safe place to rest in this padded, cotton canvas carrying pouch) with these locally designed sunnies.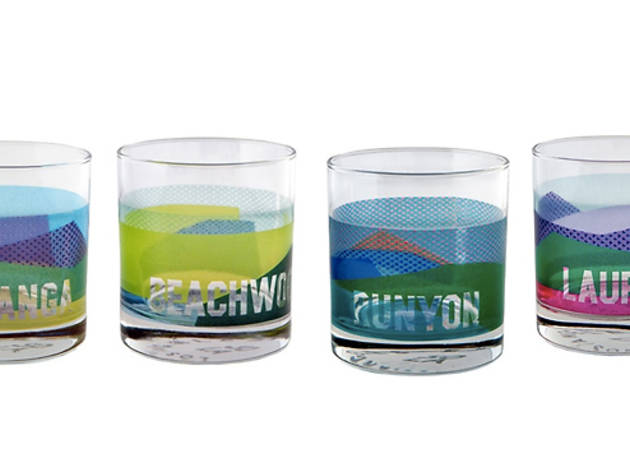 4/14
Photo courtesy Sisters of Los Angeles
Mother's Day gift guide: LA-centric glassesSisters of Los Angeles canyons rocks glasses, set of 4, $42. Available at Yolk. Toast LA's canyons—that's Beachwood, Laurel, Runyon and Topanga—that look as good filled with G&T on ice as they do on the shelf (when they're not getting a workout).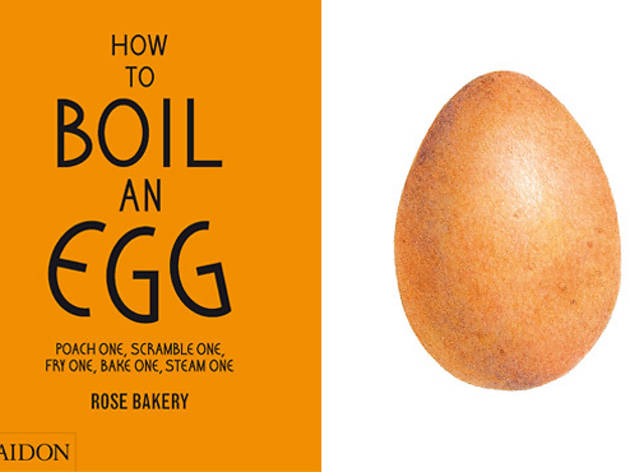 5/14
Photo courtesy Phaidon
Mother's Day gift guide: Cookbook How to Boil an Egg, $35. Available at Skylight Books and Vroman's Bookstore. Who better than Paris' beloved Rose Bakery to teach the kitchen-challenged type to fry, scramble, bake and, yes, even boil an egg?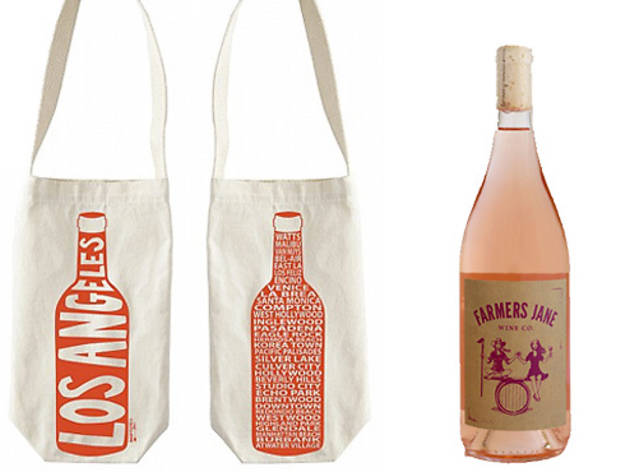 6/14
Mother's Day gift guide: Wine tote + roséFrom left: Maptote Los Angeles wine tote, $15. Available at Elvino Wines. Farmer Jane 2012 rosé wine, $35. Available at the Larder at Burton Way.  Design meets function (and LA color) in this canvas wine tote that's perfect for Hollywood Bowl-ing, beachside picnicking and farmers market strutting.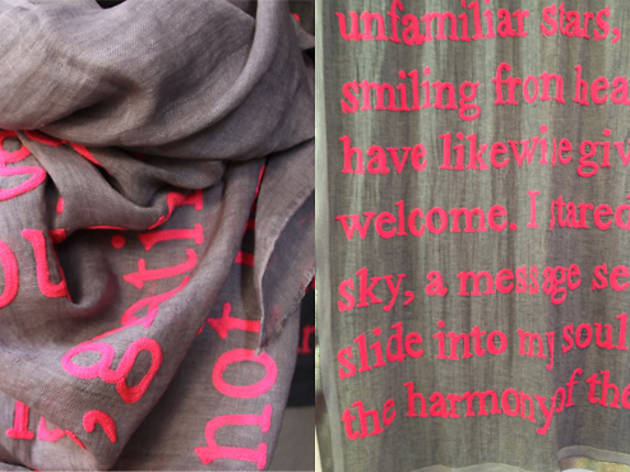 7/14
Photo courtesy Karien Belle
Mother's Day gift guide: Poetry scarfKarien Belle poetry scarf, $260. Available at Yolk. Wrap her in the words you want to, or wish you could, say with this linen scarf, stitched in the words of Rabindranath Tagore.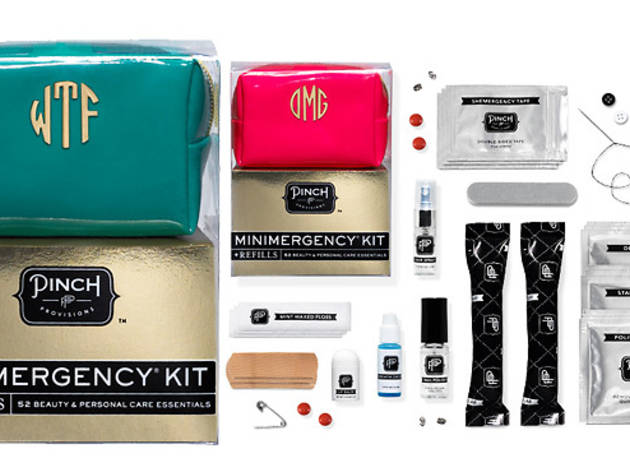 8/14
Photo courtesy Pinch Provisions
Mother's Day Gift Guide: Emergency Kit Pinch Provisions Monogram Minimergency Kit + refill, $20. Available at Skin Care & Body Work. For every OMG or WTF situation, mom's there. Give thanks with her own momogrammed bag stocked with quick-fix essentials from breath freshener and nail polish remover to earring backs and deodorant towelettes.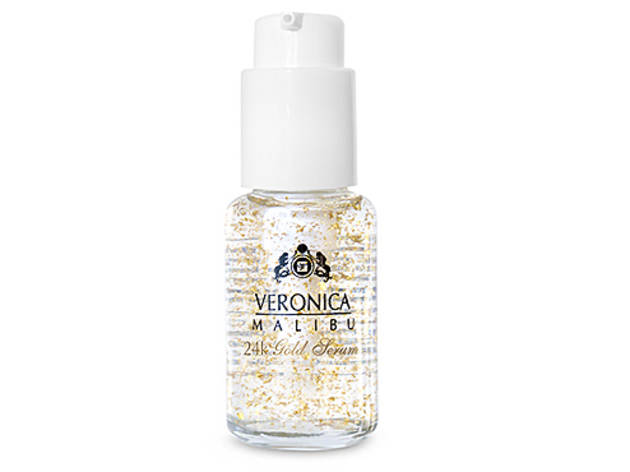 9/14
Photo courtesy Veronica Skin Care
Mother's Day Gift Guide: 24-karat gold serumVeronica Skin Care 24K gold serum, 1-ounce bottle, $88. Available at Veronica Malibu Skin & Body Skin Care Center. Bling mom out with 24-karats that won't break the bank. This serum's flakes fight aging (re: wrinkles, et al) and sweet almond, evening primrose, jojoba, neroli and chamomile essential oils keep her mug soft and sweet-smelling.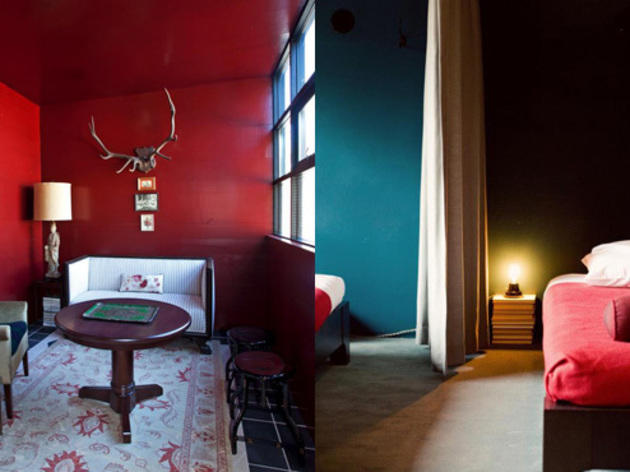 10/14
Photo courtesy Palihotel
Mother's Day gift guide: Thai massage + Thai fisherman pantsPalihotel Thai Thai 90-minute massage and Thai fisherman pants, $70. Available at Palihotel. Gift mom some R&R with a side of pulling and pushing at the Melrose Avenue boutique hotel's private upstairs Thai massage room. Book your 90-minute massage and mention the Time Out deal for the special $70 price, plus a pair of comfy, straight-from-Thailand fisherman pants.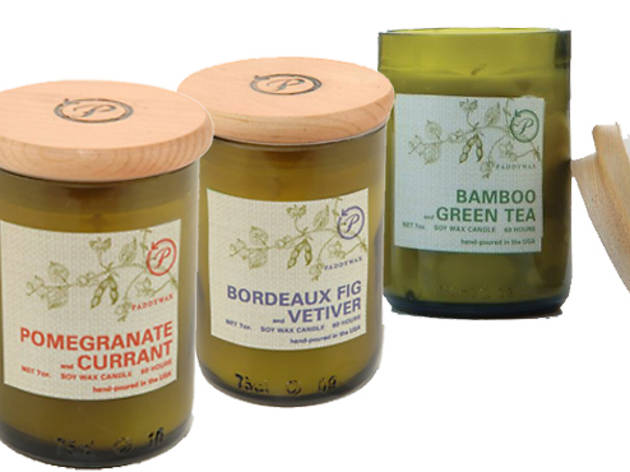 11/14
Photo courtesy Paddywax
Mother's Day gift guide: Eco-friendly candlesPaddywax ECO Green candles, $19.99. Available at Kelly Green. These soy wax candles are as green (made from wine bottles) as they are pretty-smelling (pomegranate + currant, fig + vetiver or bamboo + green tea).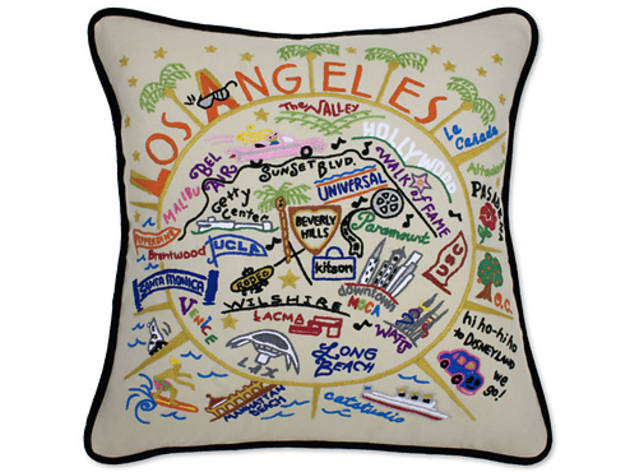 12/14
Photo courtesy the Getty Museum
Mother's Day gift guide: Los Angeles pillowHand-embroidered pillow, $160. Available at the Getty Center. Show off this hand embroidery that's actually cool to display around the house.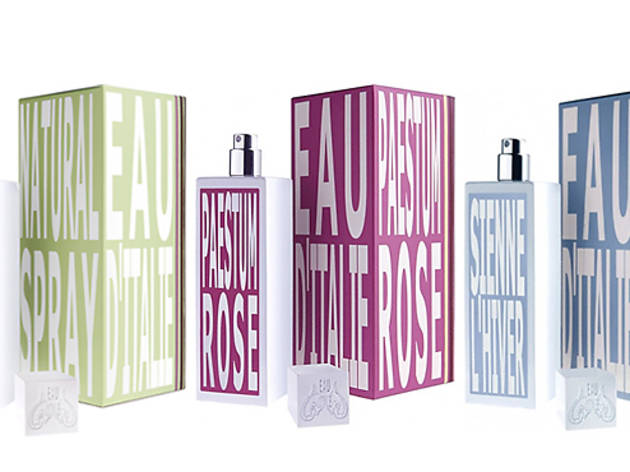 13/14
Photo courtesy Eau L'Italie
Mother's Day Gift Guide: Eau D'Italie ParfumEau D'Italie, 3.4-ounce bottle, $140. Available at LAMILL. Escape to an Italian seaside getaway with a spritz of eau de toilette inspired by the Amalfi coast.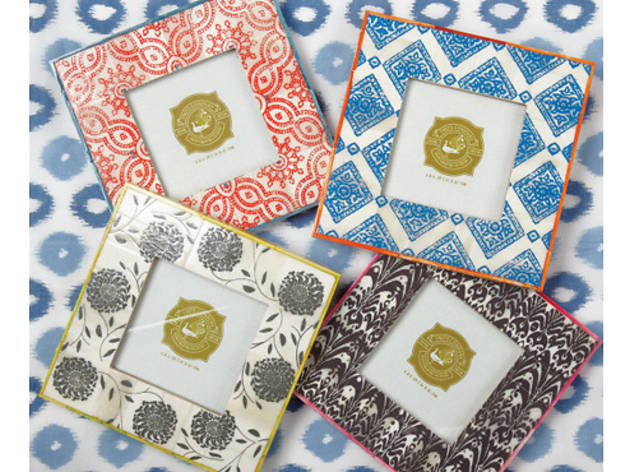 14/14
Photo courtesy Two's Company
Mother's Day gift guide: Ikat picture framesTwo's Company 4"x4" photo frame, $26. Available at Alchemie Spa. Because when all else fails (and because the DIY-crafted kind won't cut it), a framed photo is a sure bet.