Heads up! We're working hard to be accurate – but these are unusual times, so please always check before heading out.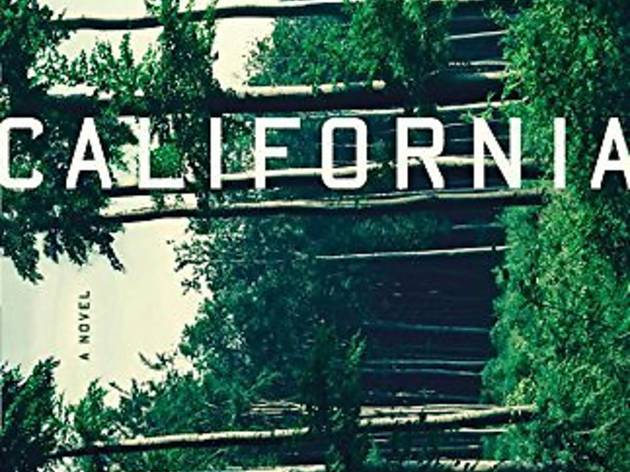 1/6
Photograph: courtesy of Little, Brown and Company
California by Edan Lepucki This is a haunting novel set in the not-so-distant future just outside of Los Angeles, in a grim reality that just might not sound too far-fetched at all (yikes). Cal and Frida leave a dying Los Angeles fractured by natural disasters, a radicalized performance/activism group and a festering gap between the haves and the have-nots for a new back-to-basics life in the mountains. It's a life of isolation, survival, fear and loneliness, until Frida's pregnancy spurs the couple to approach the nearest settlement of people for answers and community. This book verges on can't-put-it-down velocity, and Lepucki's dystopian LA plus her beautiful writing about human strength and relationships will stick with you. (Lepucki is the founder of Writing Workshops Los Angeles and she used to work at Skylight Books. This is her first novel, and it's a New York Times bestseller.)    Buy California on Amazon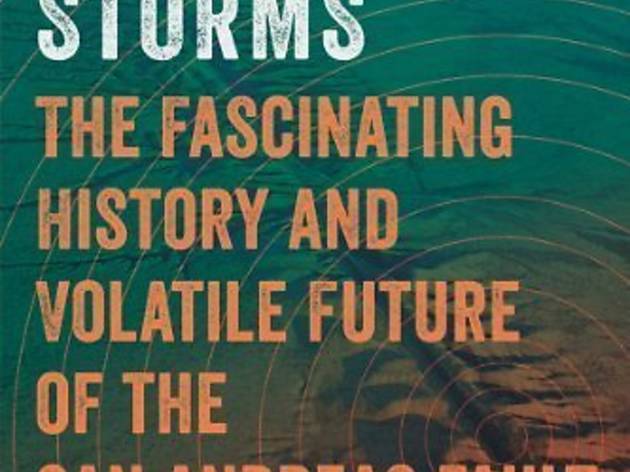 2/6
Photograph: courtesy of Pegasus
Earthquake Storms: The Fascinating History and Volatile Future of the San Andreas Fault by John Dvorak Speaking of a fractured Los Angeles, how much do you really know about the massive fault line under us? Consider this book a helpful manual for the geological feature and its network of subsidiary faults that you probably walk or drive over every day. Dvorak studied volcanoes and earthquakes for the U.S. Geological Survey for 16 years—he knows his stuff. This book is engaging and interesting; next time there's a little three-point something at 3am, you'll have something to post on Facebook besides "EARTHQUAKE!", guaranteed.    Buy Earthquake Storms: The Fascinating History and Volatile Future of the San Andreas Fault on Amazon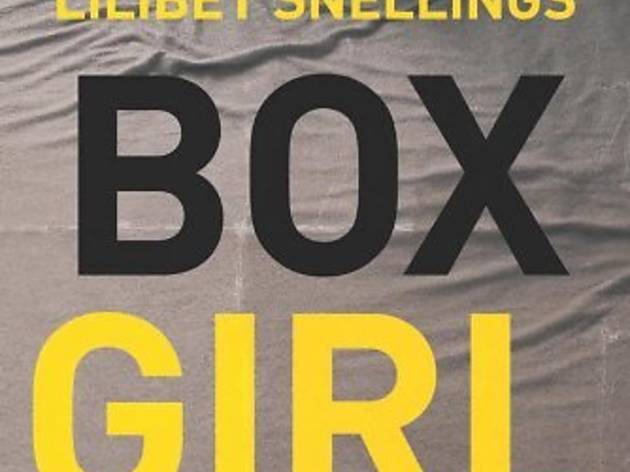 3/6
Photograph: courtesy of Soft Skull Press
 Box Girl: My Part Time Job As An Art Installation by Lilibet Snellings If you've ever visited The Standard Hotel in West Hollywood, chances are you were transfixed by the curious human fishbowl in the lobby, and whoever happened to be in it at the time. How long has she been in that glass case? When can she leave? Isn't that New Yorker issue she's reading from like two months ago? How does she describe this job on her resumé? Snellings writes about moving to LA in her 20's and becoming a hotel lobby curiosity/art installation/local attraction. This is a funny memoir full of relatable, new-to-LA vignettes, plus great stories about the rules of the Box.    Buy Box Girl: My Part Time Job As An Art Installation on Amazon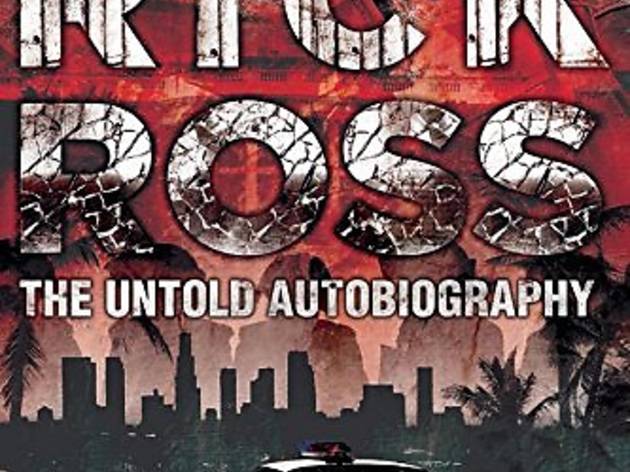 4/6
Photograph: courtesy of CreateSpace Independent Publishing Platform
Freeway Rick Ross: The Untold Autobiography by Rick Ross with Cathy Scott Switching gears now, let's talk about drug dealers. This is Freeway Rick Ross' memoir of growing up in South Central, graduating from high school illiterate, and ruling the crack cocaine empire in LA in the early-to-mid-80's that devastated poor black communities. Ross was convicted in a sting operation in 1996 and sentenced to life in prison, but his sentence was later reduced when an investigative reporter found a connection between Ross' supplier and the CIA in the Iran-Contras affair. He's been a free man since 2009, and this autobiography was released earlier this year to a standing-room-only event at the Eso Won bookstore. The book is an interesting read, and an important one, considering Ross' heyday wasn't too long ago.  Buy Freeway Rick Ross: The Untold Autobiography on Amazon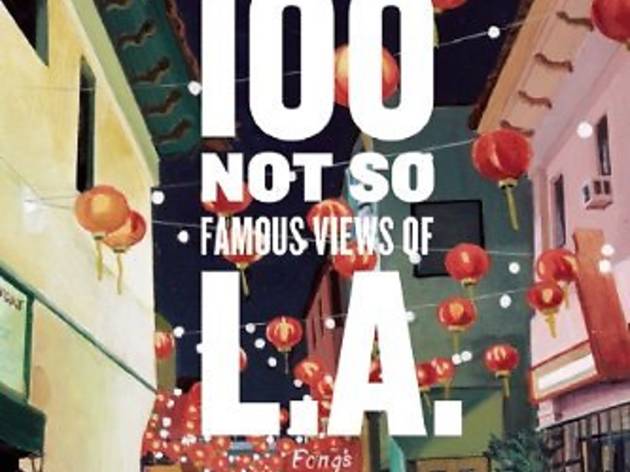 5/6
Photograph: courtesy of Prospect Park Books
100 Not So Famous Views of L.A. by Barbara Thomason This beautiful book of original paintings by local artist Barbara Thomason is a treasure. You can feel the love and admiration Thomason has for her neighborhood (Franklin Hills—we especially love her painting of the Cinderella Bridge) and her city (she makes a freeway look good). It's a perfect addition to your coffee table collection, or the perfect gift for a friend who has moved away from LA (can you say FOMO?).    Buy 100 Not So Famous Views of L.A. on Amazon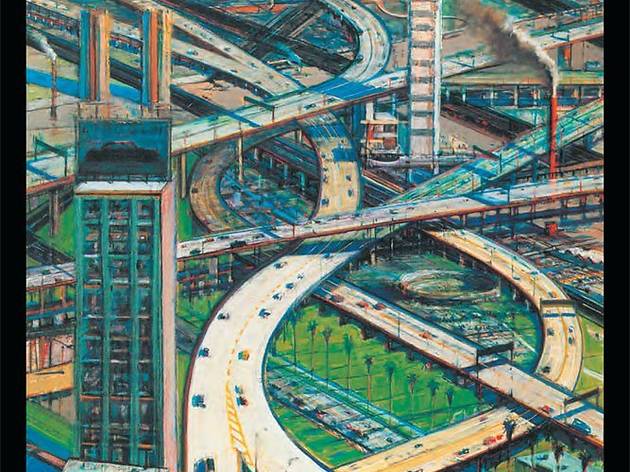 6/6
Photograph: courtesy of University of Michigan Press
Poetry Los Angeles: Reading the Essential Poems of the City by Laurence Goldstein Laurence Goldstein takes on six decades' worth of poetry about Los Angeles in this lit-crit analysis. An entire chapter is devoted to Charles Bukowski (don't worry), but unless you're a lover and devotee of poetry, you're guaranteed to discover some new writers that have written beautiful and honest things about this city. This book is loaded with information and insight, so take it a chapter at a time to really appreciate it.  Buy Poetry Los Angeles: Reading the Essential Poems of the City on Amazon
6 new books about Los Angeles
Whether your reading list needs a little local flavor or you're shopping for a gift for a bookworm, these books belong on a shelf near you.
It might just be the fact that fall is approaching on the calendar, but there's something in the air that makes us want to hit the books this time of year. We rounded up some of the best new books about LA to populate your reading list, or to help you the next time you stop by one of the city's independent booksellers for a gift. All of these books were published sometime in 2014, so the ink on these pages is fresh. Read all about the city you love, in prose and poetry, from the perspective of a former local drug king and a Box Girl at The Standard, and more.