Noncheesy Valentine's Day gift ideas
Make your sweetie swoon with one of these sentimental, heartfelt presents.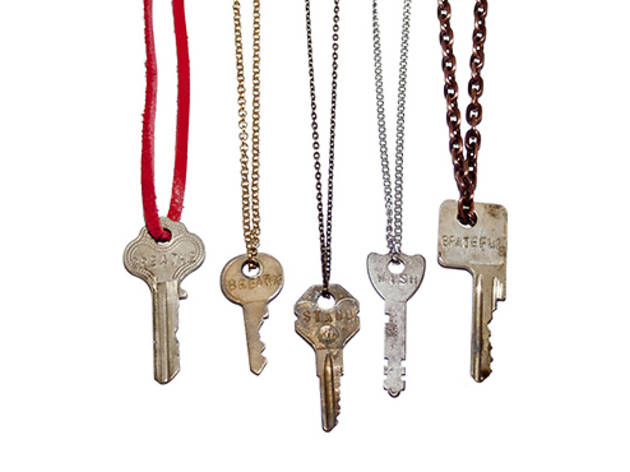 1/7
Photograph: Courtesy The Giving Keys
Give your beloved do-gooder a recycled-key pendant with a positive message and a charitable backstory. Individuals who are transitioning out of homelessness are employed by the company to engrave each key with a powerful word such as Hope, Dream, Believe, Love and Strength. When you receive your unique piece you are supposed to keep it until you find someone else who needs the one-word message on the key more than you, then give it away and share your story on the website. Keys come in unisex necklaces and bracelets. The Giving Keys, $35-$60, at thegivingkeys.com.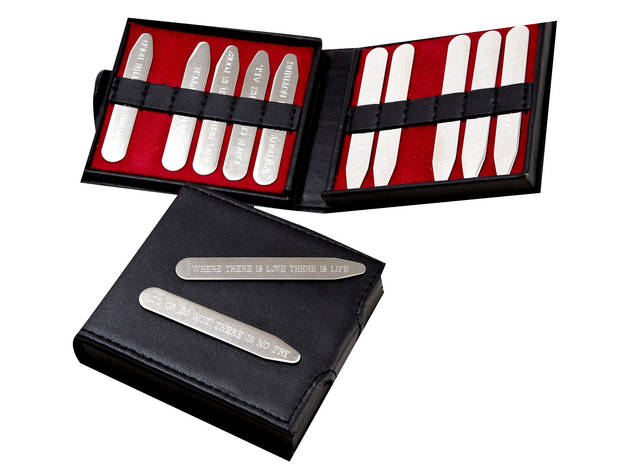 2/7
Help your man keep his shirt lapels wrinkle-free while putting a smile on his face by giving him these stainless-steel collar stays, engraved with sweet nothings that are either PG ("You keep me warm") or suggestive ("Make me tremble"). Red Envelope hidden-message collar stays, 12 for $60, at redenvelope.com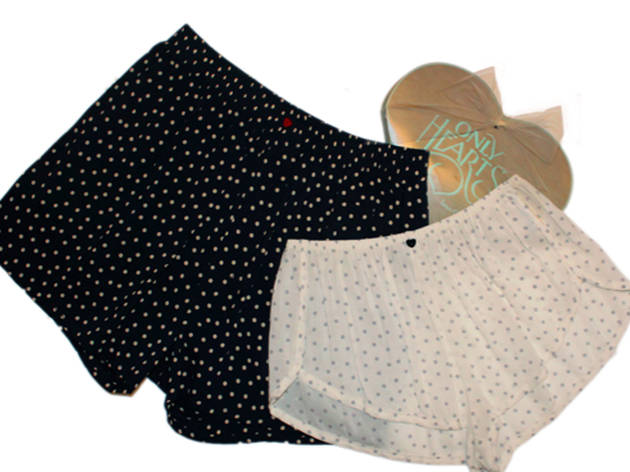 3/7
Only Hearts His + Hers boxer set, $98, at onlyhearts.com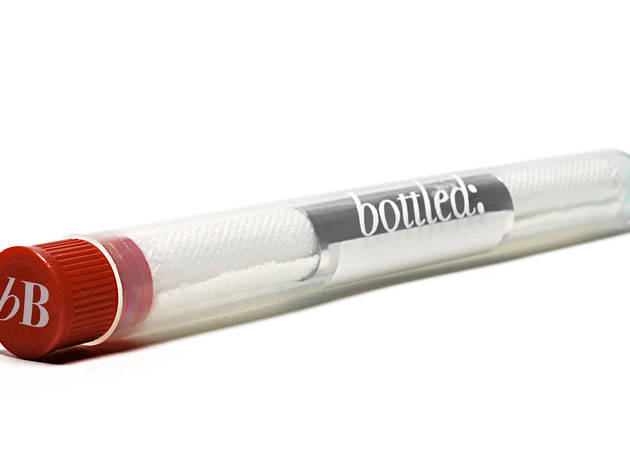 4/7
Give new meaning to the term sealed with a kiss by gifting your sweetie this DIY keepsake. Smear the twill cloth with your lipstick, perfume or nail polish before rolling it up in the plastic test tube, which you can then fill with meaningful relics from your relationship (sand from the beach where you met, for example). Your purchase will also help spread the love, since $1 from each sale goes toward World Food Program USA nonprofit. bottledBrooklyn Bottled: The DIY souvenir kit, $10, at bottledbrooklyn.com.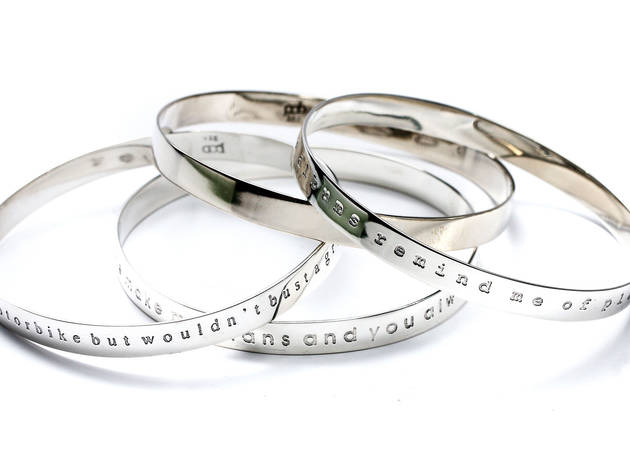 5/7
We love these playful silver bangles from globe-trotting NYC jewelry designer Nora Logan, who uses local and ethically sourced silver to handcraft her adornments. Each bracelet is engraved with song lyrics from either Q-Tip's "Vivrant Thing" ("Imprinted on my mind every minute, makes my plans and you always in it") or "If I Didn't Love You" by Squeeze ("Singles remind me of kisses, albums remind me of plans"). Pure Dead Brilliant Jewelry Lyrics 45 sterling-silver bangles, $195 each, at pdbjewelry.com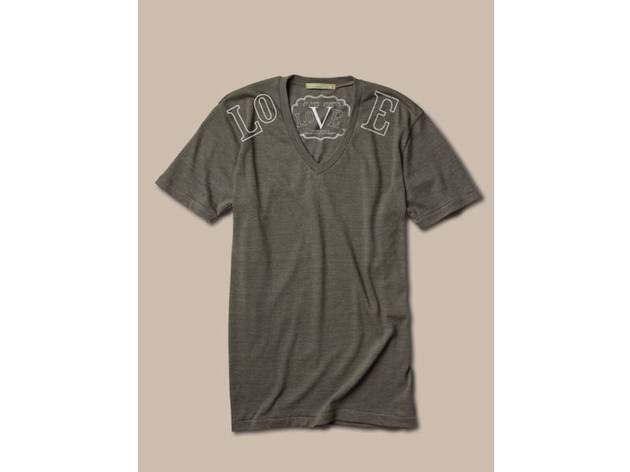 6/7
Cafe Gratitude Love T-shirt, $28, at cafegratitude.com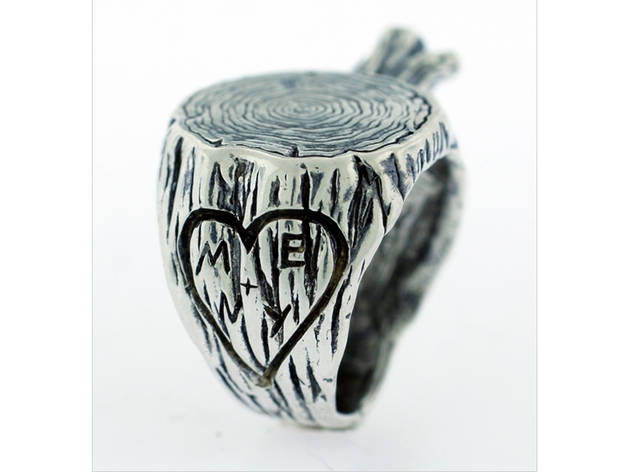 7/7
This custom-engraved silver ring lets you carve your and your beau's initials into the side of a tree trunk, just like you did with your first crush during summer camp. Digby & Iona tree trunk ring, $170 ($210 with two sets of engraved initials), at catbirdnyc.com.