The big Now Serving cookbook sale, digital edition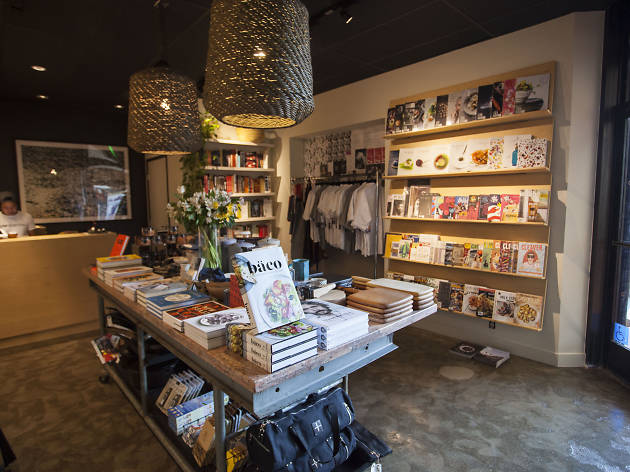 Time Out says
If you're anything like us, you've spent weeks trying to make the most of your kitchen—and your pantry and the same five recipes you make over and over again. Fortunately L.A.'s best cookbook shop is having a sale to give us all some culinary inspiration, and it's one of our favorite sales of the year. It's just that now, the sale is digital.
Chinatown mom-and-pop book shop Now Serving planned on holding one of its sales on cookbooks, magazines and specialty products just before the "Safer at Home" initiative, but now that we're all holed up and running through our recipe stash, owners Ken Concepcion and Michelle Mungcal realized there's no time like the present.
Kicking off on Saturday at 10am and running until midnight on Sunday, Now Serving's website will be full of "slightly flawed, shop worn, or previously/lovingly used" cookbooks, food mags and other items at steep, steep discounts—and considering the curation usually displayed at this shop, you can count on these items being tomes we'd be proud to have on our shelves (with recipes for dishes we'd love to have on our tables).
Just shop online, pay online, and your new favorite cookbook will get shipped to you, and you'll have a whole new set of kitchen skills when this is all over.
Details
Users say