Time Out with tattoo artist Alison Casson
We sit down with the spunky tattoo artist behind some of LA's most badass bike-inspired ink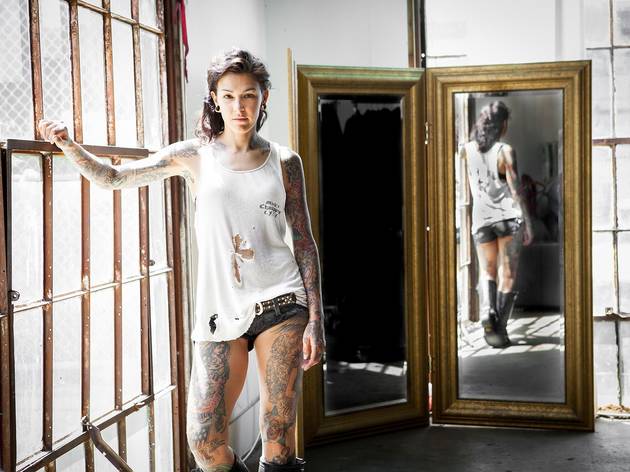 1/14
Photograph: Jakob N. Layman
Alison Casson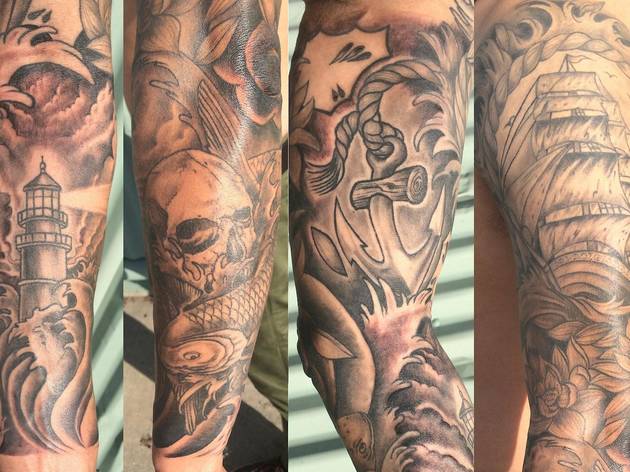 2/14
Photograph: Courtesy Alisson Casson
Tattoo by Alisson Casson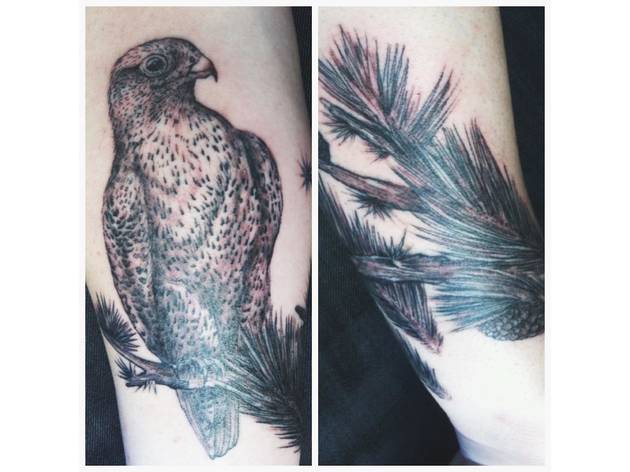 3/14
Photograph: Courtesy Alisson Casson
Tattoo by Alisson Casson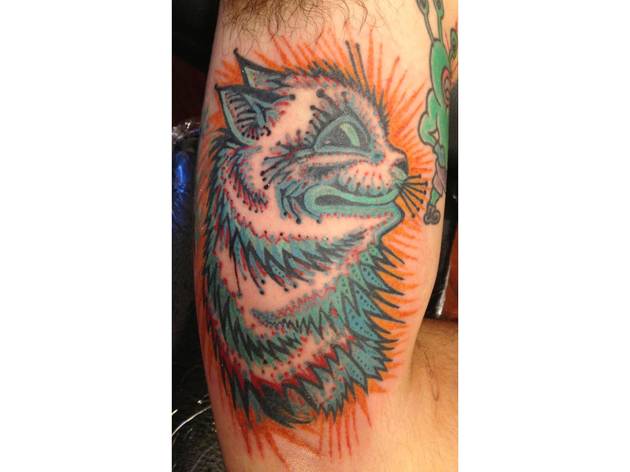 4/14
Photograph: Courtesy Alisson Casson
Tattoo by Alisson Casson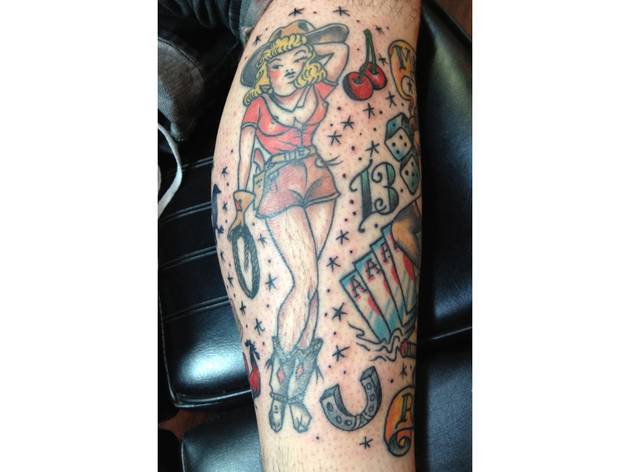 5/14
Photograph: Courtesy Alisson Casson
Tattoo by Alisson Casson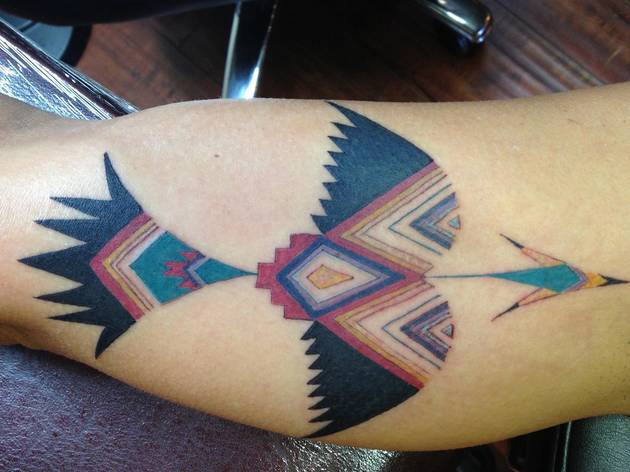 6/14
Photograph: Courtesy Alisson Casson
Tattoo by Alisson Casson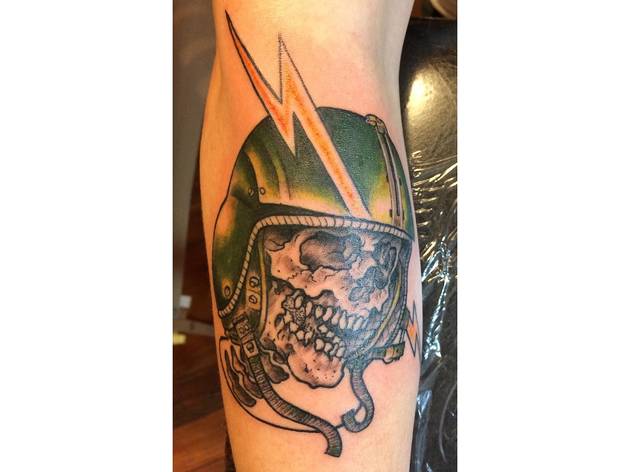 7/14
Photograph: Courtesy Alisson Casson
Tattoo by Alisson Casson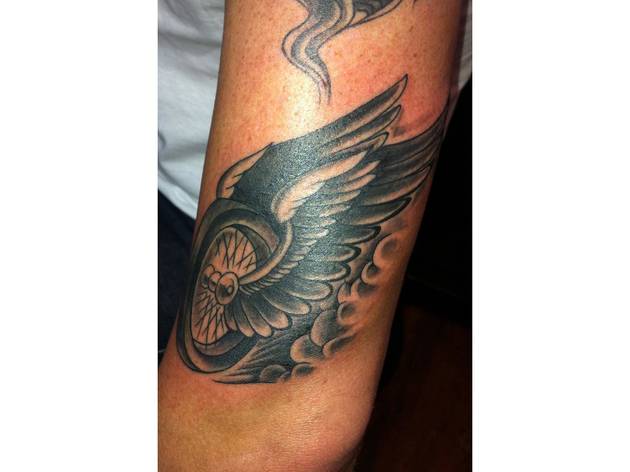 8/14
Photograph: Courtesy Alisson Casson
Tattoo by Alisson Casson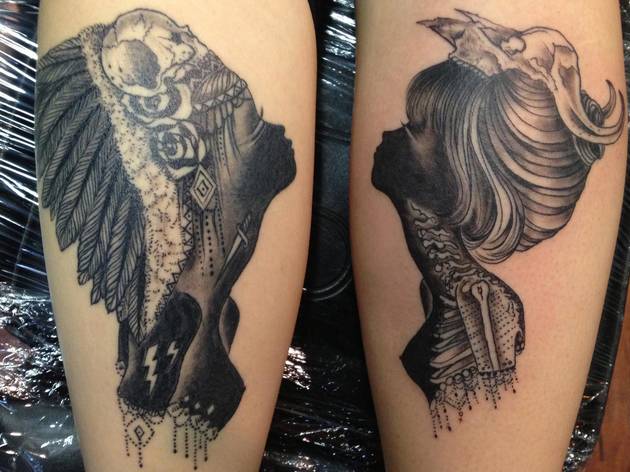 9/14
Photograph: Courtesy Alisson Casson
Tattoo by Alisson Casson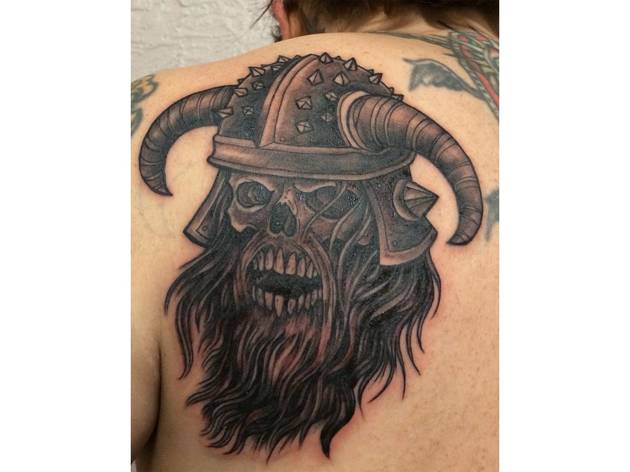 10/14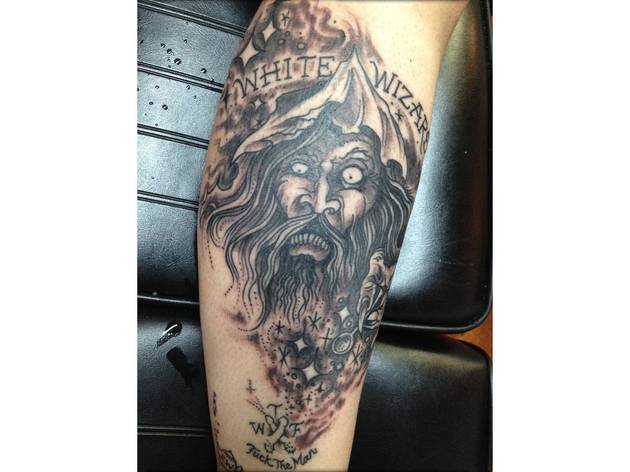 11/14
Photograph: Courtesy Alisson Casson
Tattoo by Alisson Casson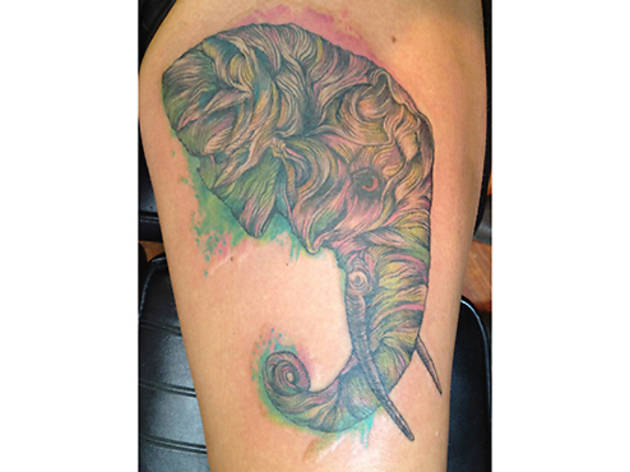 12/14
Photograph: Courtesy Alison Casson
Tattoo by Alison Casson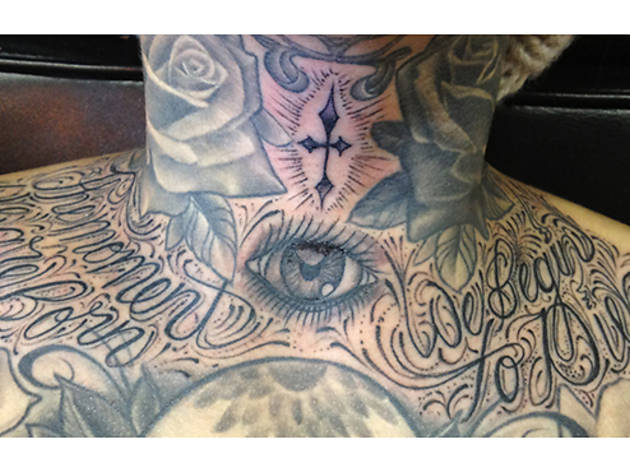 13/14
Photograph: Courtesy Alison Casson
Tattoo by Alison Casson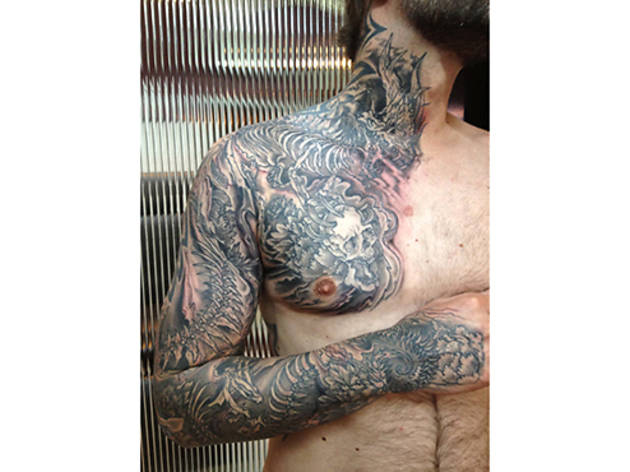 14/14
Photograph: Courtesy Alison Casson
Tattoo by Alison Casson
RECOMMENDED: The 10 best tattoo artists in LA

Time Out: How did you first become interested in tattooing?
Alison Casson:
I remember being about 12 and drawing in my sketchbook, little tattoos for myself. I remember my dad saying, "You should be a tattoo artist (as long as you don't get any yourself)." Ha! We know how that story ends.
Time Out: How did you first start tattooing professionally in LA?
AC: I've been doing it since since '08. I did an apprenticeship at Spotlight with Bob Roberts, who is amazing. That experience coupled with my previous education in illustration at Arts Center in Pasadena, plus my time spent doing freelance artwork for magazines, bands, private collectors, galleries and clothing companies. I always wanted to tattoo, but it's definitely a hard industry to get into. I changed my whole life around to make it happen. It was completely worth it.
Time Out: What are you insights on the LA tattoo community?
AC: It's a little overcrowded, and there are people who aren't going through the traditional route to become a tattooer, which is kind of disappointing. They are losing a lot in the process. Back in the day, if someone wanted to open a shop, they'd ask one of the old-timers or the shops nearby for permission, but that doesn't happen anymore. Sometimes they don't learn to tattoo from anybody, or they learn from their buddy who just learned himself. They pick up bad habits and make bad tattoos, or worse yet, risk spreading infection. It doesn't hurt my business personally, but overcrowding is not a good thing.
Time Out: What's your relationship with your clients like?
AC: We chat so much. I love my clients. Most of them I already know or they were referred to me by people I knew from working on films, music and clothing industry jobs. Lots of creative people: designers, wardrobe stylists, makeup artists, photographers and musicians, healers, fitness people. My clients introduce me to so much cool stuff, because they're tuned in to current and interesting things. I feel like it makes my life and my art richer. We chat the whole time during the tattoo. Sometimes we go out to lunch or go see music after. I have a monster-size flat screen at my studio and couches, so people will come over and hang out.
Time Out: How would you describe your style?
AC: Because I was trained in fine art and illustration, and then ripped apart and re-educated in tattooing, I'd say it's a combination of the two. I enjoy black and gray, color, and sometimes a strange mix of the two, sometimes mimicking pen drawing or brush strokes and textured images-lots of details and variety. I love bike-inspired tats, wheel wings, wizards, masonic, Native American vibe stuff, too.
Time Out: What's the strangest situation you've ever been in while tattooing?
AC: I had to tattoo this girl's boyfriend's name on her pussy. It was semi-awkward. She tried to be on the phone with him during the whole thing, and he was in jail. That was probably the weirdest. I also just generally won't do anything with negative meaning, and I don't think women should get face tattoos. It's just my opinion, but I don't want to be the one responsible for putting that into the world.
Time Out: Do you have a favorite tattoo of your own?
AC: I have been tattooed by so many good people. I love my knees though. A red, white and blue Agatha Blois-inspired clown and a #1 FXR Forever for my bike. I love my neck too. It's a wheel wing that a good friend of mine, Jacob Ramirez, did.
RECOMMENDED: The 10 best tattoo artists in LA
Follow Amanda Montell on Twitter:
@AmandaMontell1