Trend watch: New floral fragrances for Mother's Day 2013
As Mother's Day gifts, these spring 2013 floral fragrances will last longer than a wilting bouquet.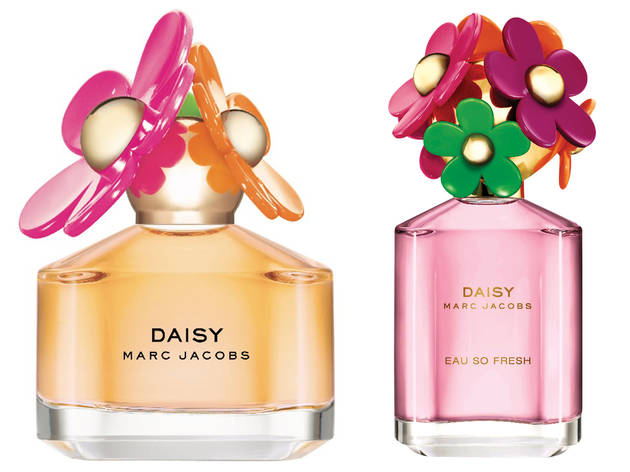 1/9
Make Mom feel young again with this pair of whimsical limited-edition scents (available through July), whose citrusy aromas are evocative of carefree summer days. The stouter Daisy Sunshine features soft lily of the valley enveloped in bright, juicy notes of mandarin, lychee and apricot, while the equally sweet Daisy Eau So Fresh Sunshine is more nighttime-appropriate with hits of jasmine, rose and sultry amber wood. Just as uplifting are the bottles, featuring clusters of neon rubber blooms that serve as cheerful bouquets for her vanity. Marc Jacobs Daisy Eau So Fresh Sunshine eau de toilette, 2.5oz $75; and Daisy Sunshine eau de toilette, 1.7oz $65; both at Macy's, , locations throughout the city; visit macys.com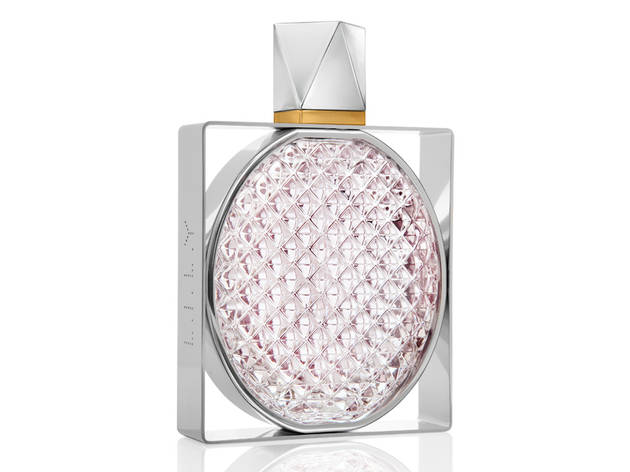 2/9
British designer Stella McCartney dedicates her second fragrance to her late mother, whose nickname from husband Paul McCartney was "Linda I Love You." That eponymous acronym also describes the scent itself, featuring lily of the valley balanced by earthy oak moss and truffles to androgynous effect. As a nod to its floral heart, the quilted-glass bottle is designed to resemble an English cut-crystal vase. Stella McCartney L.I.L.Y. eau de parfum, 30ml $60, 75ml $100; at Stella McCartney, 8823 Beverly Boulevard, West Hollywood (310-273-7051, stellamccartney.com)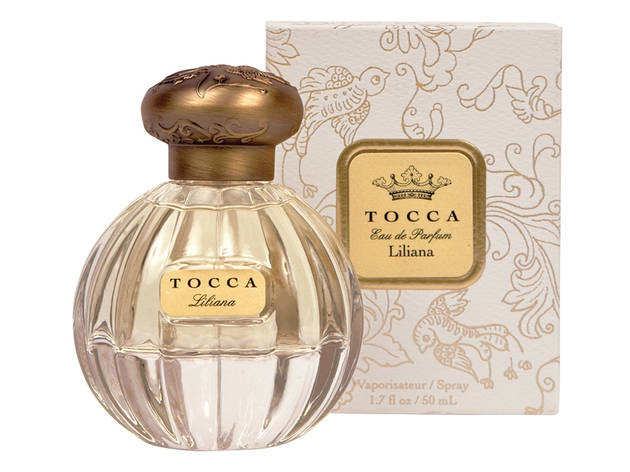 3/9
The latest scent from cult-favorite beauty brand Tocca manages to successfully straddle classic and modern, sophistication and youthfulness—making it a suitable gift for any childbearing female regardless of age. One thing the universally appealing fragrance captures with certainty is a fresh spring day through lush notes of gardenia, white peony, peach and neroli. The gold-leaf–etched box's interior lid is even inscribed with the phrase love yourself, a timeless affirmation everyone can stand to hear. Tocca Liliana eau de parfum, 50ml $68, at Anthropologie, locations throughout the city; visit anthropologie.com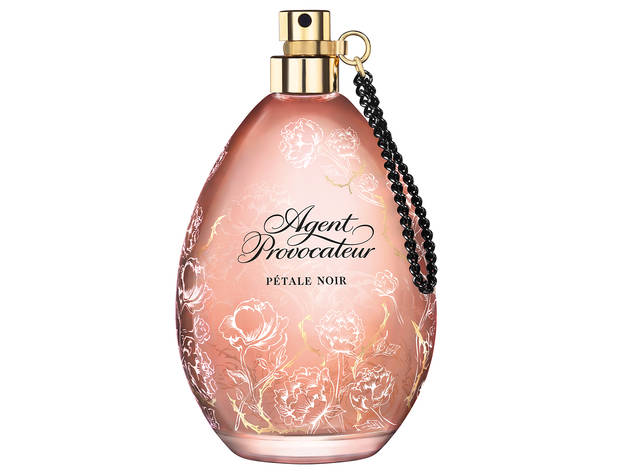 4/9
While no one likes to think about how exactly they came into being, your mother will appreciate an acknowledgement of her sexy side with this sultry scent from high-end British lingerie label Agent Provacateur. Rich florals such as hyacinth, magnolia, violet leaves and rose absolute are enveloped by tough (leather, tobacco leaves) and spicy (vetiver, cinnamon) notes to create a heady, come-hither aroma that's best left for after-dark. Even the grenade-shaped bottle alludes to the wearer's sex-bomb status. Agent Provocateur Pétale Noir eau de parfum, 1.7oz $87, 3.3oz $118; at Agent Provocateur, locations throughout the city; visit agentprovocateur.com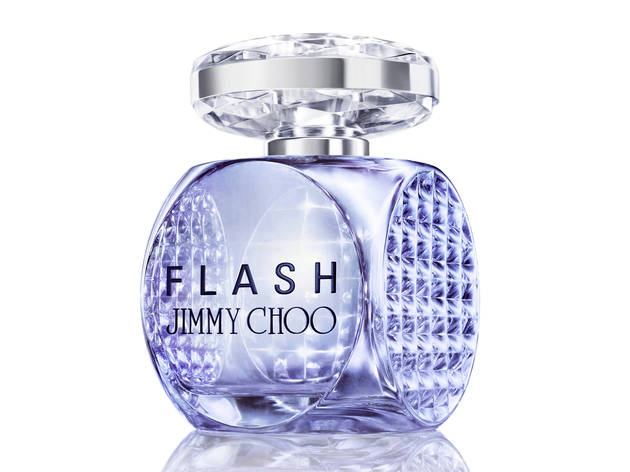 5/9
Whether she goes to galas or just loves girls' night out, your mom will feel special while hitting the town wearing this sultry floral fragrance—the second from luxury footwear brand Jimmy Choo. The faceted-crystal bottle is meant to resemble a camera's flash, and while the paparazzi may not be chasing your mother down the street, the alluring blend of tuberose, jasmine, white lily and pink pepper will certainly get her noticed. Jimmy Choo Flash eau de parfum, 2oz $75, 3.3oz $98; at nordstrom.com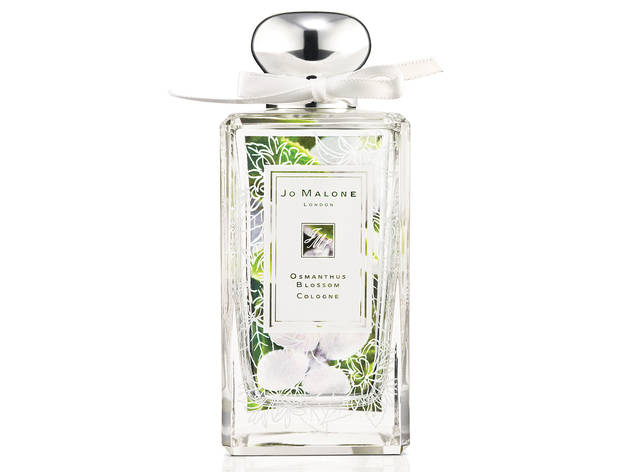 6/9
In capturing the fresh aroma of blossoms found on an evergreen shrub, British fragrance brand Jo Malone has managed to create a light, daytime-appropriate scent that embodies qualities we love about our moms: warm, gentle and classic. Sweet apricot and peach top notes are contrasted by earthy cashmere wood, but the flacon—adorned with sketches of flowers, a screenprinted photo of the actual bloom and a dainty silk bow—reminds us of the star ingredient. Jo Malone London Osmanthus Blossom cologne, 30ml $60, 100ml $110, at Jo Malone, 3333 Bristol St, Costa Mesa (714-545-4632, jomalone.com)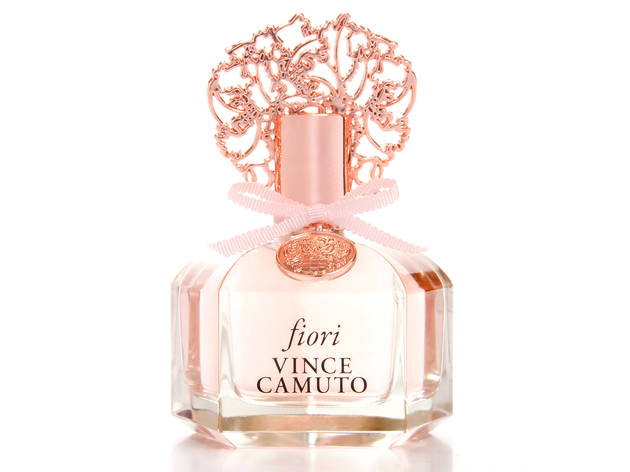 7/9
Perfect for matriarchs who are unabashedly girly and romantic at heart, Vince Camuto's second women's scent was inspired by delphiniums in the shoe designer's Connecticut garden. A focus on softer flowers such as iris and freesia provides a lightness, while citrus fruits including grapefruit and nectarine keep things fresh. The cap is flourished with a rose-gold interpretation of the Camuto family crest for a display-worthy detail. Vince Camuto Fiori eau de parfum, 3.4oz $78, at vincecamuto.com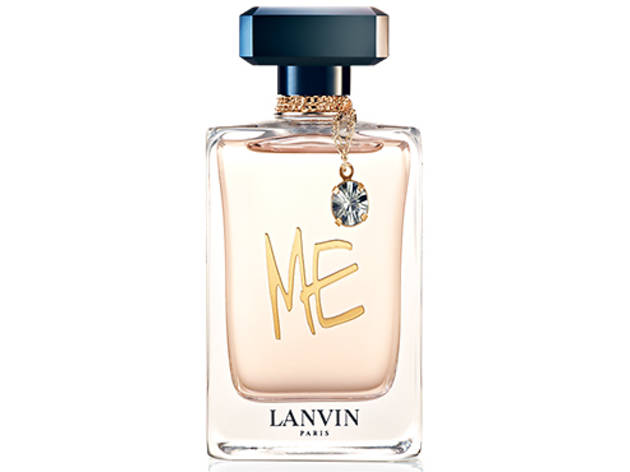 8/9
Celebrate your mother's eccentricities with Lanvin creative director Alber Elbaz's first fragrance for the French fashion house. On the surface, the jewel-bedecked vessel seems prim and proper, but one spritz reveals a quirky mix of musky sandalwood, zingy blueberry, rich licorice root and soft tuberose. The exotic blend is distinctive enough to become a signature scent for a woman who's just as one-of-a-kind. Lanvin Me eau de parfum, 1.7oz $80, 2.6oz $98; at nordstrom.com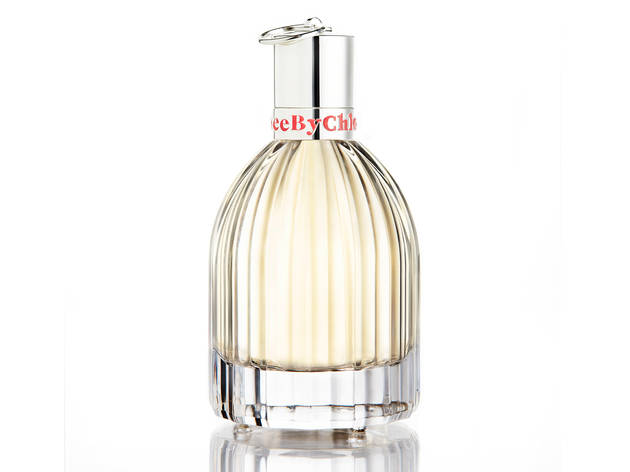 9/9
If your mom eschews perfume in favor of unscented lotion, this flagship fragrance from Chloé's more youthful line might be one exception she'd be willing to make. The powdery scent—kissed with apple, jasmine and vanilla—is so soft and unobtrusive, she'll forget she's even wearing it until someone compliments her after a hug. The vintage-inspired footed bottle also practically begs to be displayed on an old-school vanity tray. Chloé See by Chloé eau de parfum, 1.7oz $78, at Bloomingdale's, locations throughout the city; visit bloomingdales.com
Perfume and flowers have always been fail-proof Mother's Day gifts, and these spring 2013 floral fragrances combine the best of both worlds—minus the wilting. There are scents to suit every personality type from high-fashion brands such as Lanvin, Stella McCartney and Marc Jacobs. Also look for options from beloved perfumers, such as Jo Malone and Tocca.
RECOMMENDED: See all Mother's Day ideas
Follow Cristina Velocci on Twitter: @cvelocci