Trend watch: Three-in-one beauty products
Save space in your cosmetic bag (and apartment!) with these multitasking beauty products.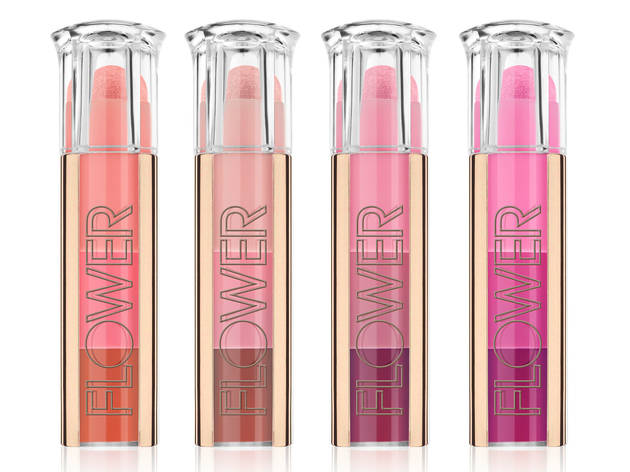 1/5
Streamline your purse by carrying one of these pocket-sized tubes from Drew Barrymore's new makeup line for Walmart. Each contains three creamy, matte lip colors stacked in increasingly deeper hues—simply pull out the top rounded tip and push it through the hollow base to reveal the next layer of color. The complementary shades allow you to change your lip look throughout the day without having to lug around several sticks. Flower Petite Fleurs Pocket Triplet lip colors, $7 each, at walmart.com/flower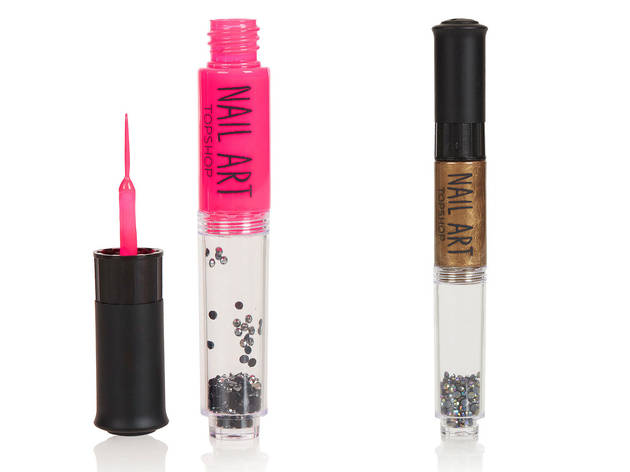 2/5
Most nail-art fiends living in New York have likely run out of counter space for all of their polishes and paraphernalia, which is why these multipurpose pens are so genius. The top twists off into an ultraskinny brush for smoothing on lacquer in decorative stripes (we recommend layering this over a normal varnish to avoid a tedious application). Pull that same cap upward to reveal a precision-point pen that's ideal for creating dots, then swivel off the base to unleash crystals for adorning your digits. Topshop Make Up Nail Art pens, $14 each, at Topshop at the Grove, 189 The Grove Drive, Los Angeles (323-938-1085, topshop.com)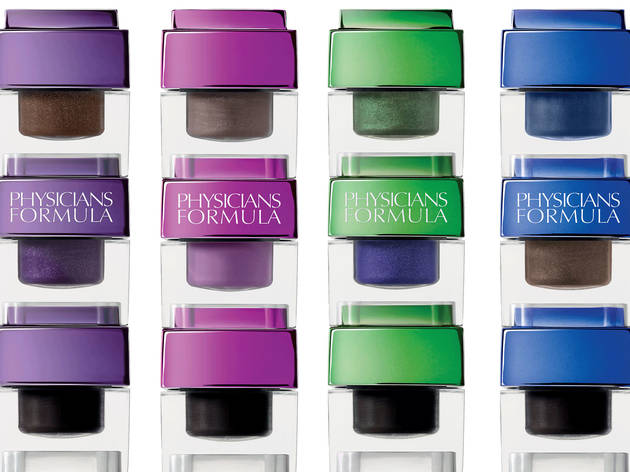 3/5
These tiny towers not only allow you to transition your eye makeup from day to night, they're also designed to accentuate the natural color of your peepers. Each cream-liner trio contains a black base for dramatic definition, plus two pearlescent hues that complement blue, brown, green or hazel irises. Use the included brush to apply a thin line of the subtlest shade for work, then layer on the brightest pigment for maximum impact at happy hour. The petite pots snap apart like Legos, allowing you to tote around just one for touch-ups. Physicians Formula Shimmer Strips Custom Eye Enhancing Gel CreamLiners, $11 each, at CVS, locations throughout the city; visit cvs.com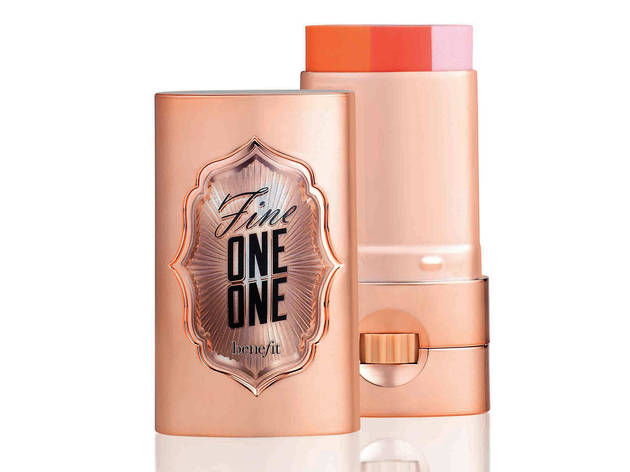 4/5
Photograph: Jeff Alexander
For an instant antidote to a sallow complexion, swipe on this tricolored makeup stick, which functions as a cream blush, highlighter and lip tint all in one. Glide it along your cheekbones and blend for a natural-looking flush, then tap on the pink champagne hue with your fingers for added definition. Use just the coral corner on your pucker to create a pretty pout. Benefit Fine One One illuminator, $30, at Benefit, locations throughout the city; visit benefitcosmetics.com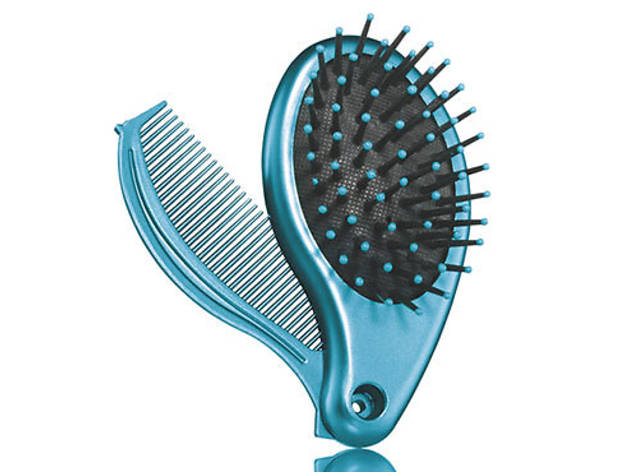 5/5
Perfect for teasing or detangling on the go, this brush features a swivel comb and small mirror on its back, and still manages to fit easily in the palm of your hand. Avon 3-in-1 hair brush, $6, at shop.avon.com
Even if you have beauty organizers in place, it's still possible for your products to overwhelm your vanity. Keep clutter at bay with these multitasking beauty products, which feature three items in one. Among the items are a highlighter, blush and lipstick from Benefit, and nail-art pens from Topshop.
Follow Cristina Velocci on Twitter:
@cvelocci