Trend watch: Unique and stylish drinking glasses
These decorative drinking glasses in our latest trend watch will make any home bar more stylish.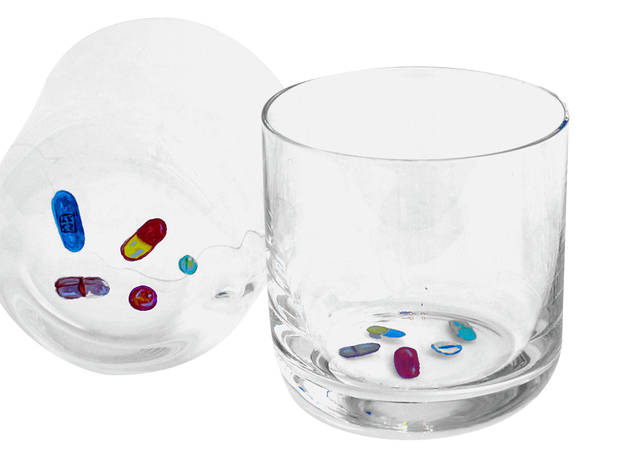 1/5
We know better than to mix alcohol with medication, but these cheeky tumblers are one safe exception. Married New York artists Theo A. Rosenblum and Chelsea Seltzer hand-paint pills in acrylic onto the base of each glass, giving fellow revelers a surprise every time you go bottoms up. Seltzer & Rosenblum hand-painted Pills glasses, $63 each (normally $70), at artwareeditions.com.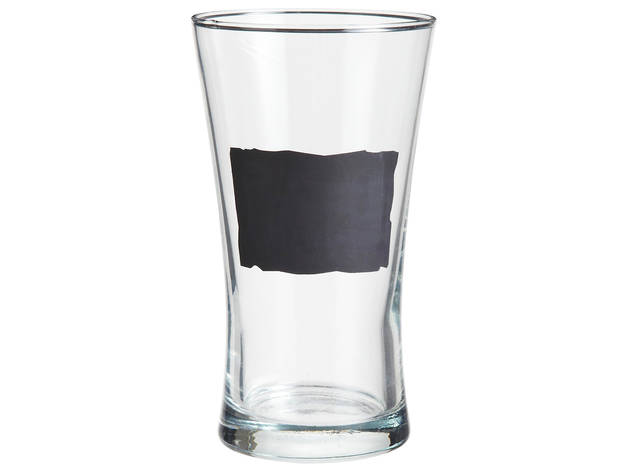 2/5
Never lose track of your glass (or what's inside it) with this tall tumbler, featuring a swath of chalkboard on its surface. It even comes with a piece of chalk for scrawling the name of the imbiber or drink. Pier 1 Imports Chalk Note tumbler, $3, at Pier 1 Imports, locations throughout the city; visit pier1.com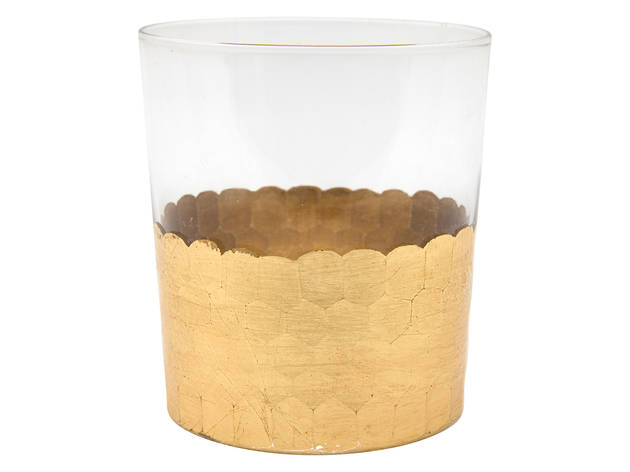 3/5
Photograph: Jared Goltz
This gold-leaf–adorned cup from Chicago decor store Jayson Home is so elegant, it makes drinking boxed wine a classy affair. Jayson Home Marni glass, $20, at jaysonhome.com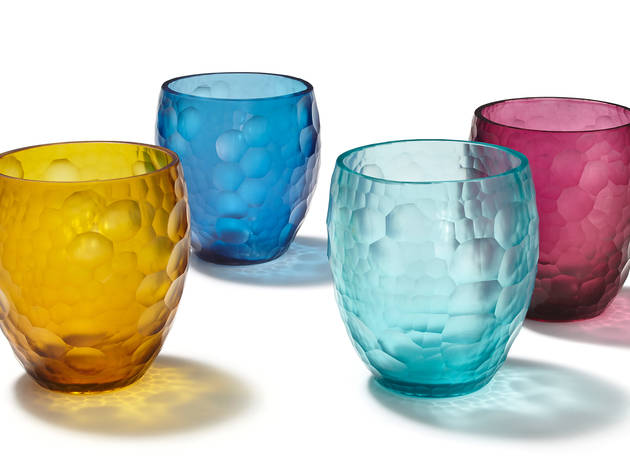 4/5
Photograph: John Muggenborg
New York designer Anna Rabinowicz is best known for incorporating agate and crystals into the decorative objects she creates. Although these hand-carved faceted glass tumblers are a departure from her raw material of choice, they still manage to capture the twinkling quality of semiprecious gems. The set's various jewel-toned colors are sure to give your table setting a luxe yet eclectic feel. Rab Labs Copo tumblers, four for $150, at rablabs.com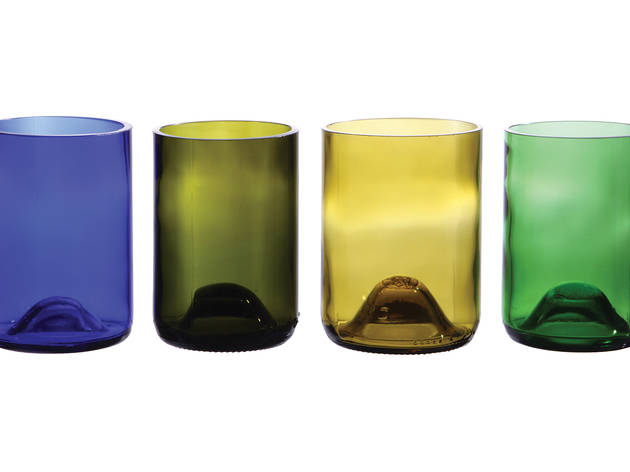 5/5
Green-minded guzzlers will adore these sustainable vessels, fashioned from recycled wine bottles that have been cut in half (the top portions are used to create globes for tea lights). Consider finishing your cocktail yet another measure in ensuring nothing goes to waste. Oenophilia Greenophile recycled–wine-bottle tumblers, four for $20, at bedbathandbeyond.com
bars
and
clubs
, these stylish tumblers will add pizzazz to your cocktail party. We found hand-painted glasses at Artware Editions and chalkboard styles from Pier 1 Imports. Just don't forget to put down some cool coasters on your table beforehand.