Behind the scenes of 'Carrie: The Musical' at Los Angeles Theatre
We got new details on the upcoming production and an inside look at rehearsals and the set
We've written about Carrie: The Musical before, but now we've really got the scoop. During a behind-the-scenes look at the upcoming production—which opens October 8, with previews starting October 1—we got intel from director Brady Schwind.
Needless to say, they are going big for the Los Angeles Theatre's first-ever fully staged musical. Not only are they transforming the theater into a high school gym, but they are transforming the lobby and other areas of the theater into scenes from the story—so from the moment the audience walks in, they are immersed in an extended set.
And the show itself doesn't use the stage as a normal production would, either. Audience members actually sit on stage in bleachers, which are on rollers and get moved around throughout the show. Also, in case you're a shy person, don't be surprised if a cast member jumps into your section and gets a little close for comfort.
Did we mention there will be blood, and a lot of it? Three gallons of fake blood will be dropped from 28 feet above. The splash zone has not been configured yet, but don't fret if you get a little blood on you as Schwind promises it will wash out.
"What we are doing is kind of unprecedented for Los Angeles," said Schwind. "We are trying to produce a mini Broadway show that's built from the ground up in LA."
As if that wasn't enough pressure, producer Jack W. Batman says Carrie's run is vital to the redevelopment of the Broadway area in Downtown LA, where the theater is located. Batman said the production is bringing Broadway to Broadway, and is part of a bigger initiative to help with the revitalization of Downtown LA.
Yep, that's a lot of pressure. But if opening night is half as entertaining as the sneak peek this week, it's going to pay off.
A look at 'Carrie: the Musical'
Photograph: Stephanie Cary
Director Brady Schwind, center, stands in the middle of the set for Carrie: The Musical, which transformed the Los Angeles Theatre into a high school gym.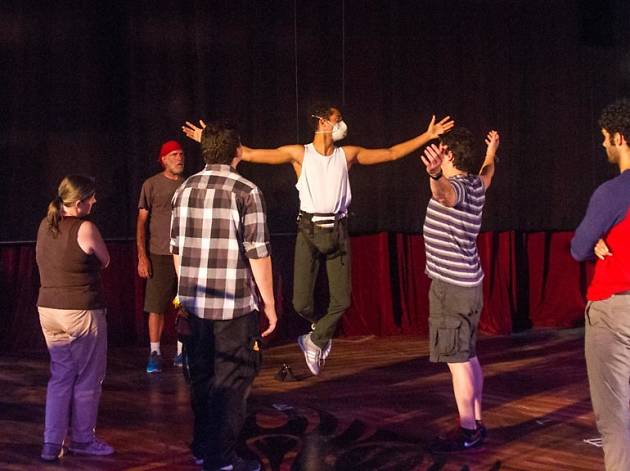 Photograph: Stephanie Cary
During a rehearsal for Carrie: The Musical production staff was working on the show's effects.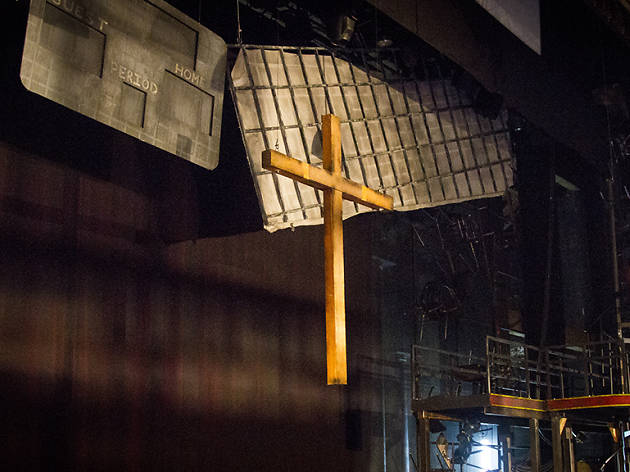 Photograph: Stephanie Cary
Part of the set design for Carrie: The Musical.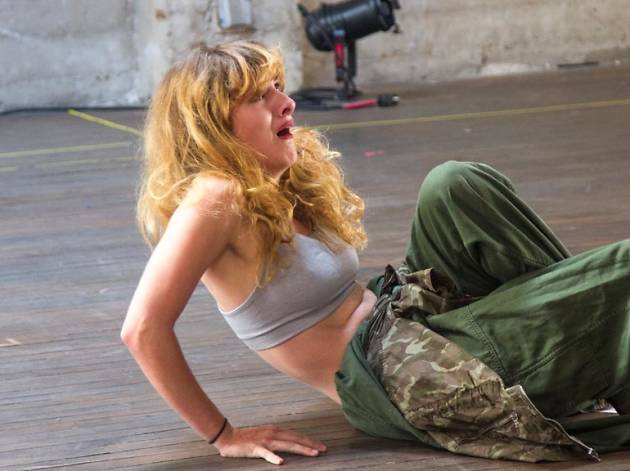 Photograph: Stephanie Cary
Emily Lopez stars as Carrie White in the production at Los Angeles Theatre.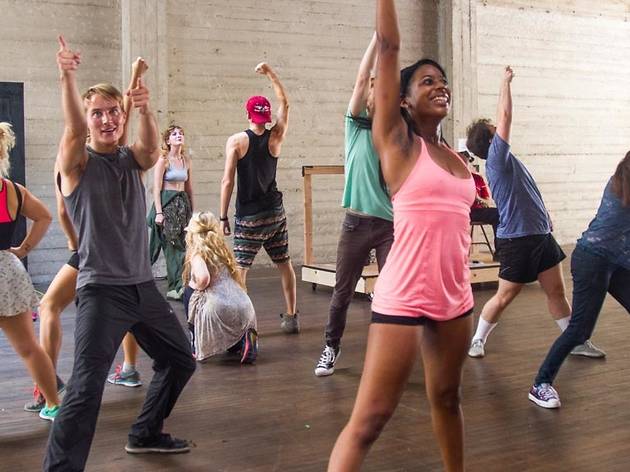 Photograph: Stephanie Cary
The ensemble rehearses for Carrie: The Musical.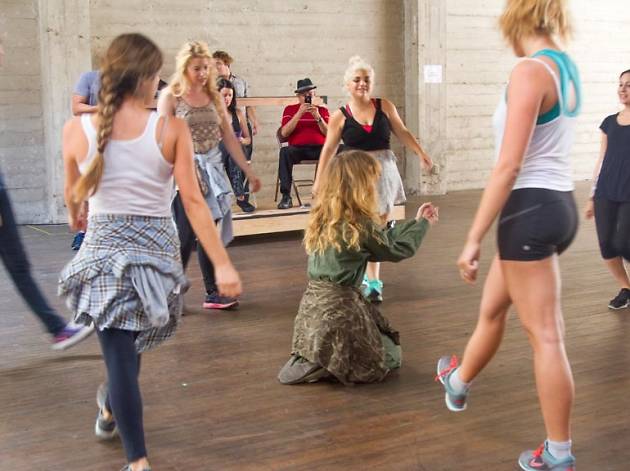 Photograph: Stephanie Cary
The cast of Carrie: The Musical rehearses the opening scene.