Cirque du Soleil: 'Amaluna'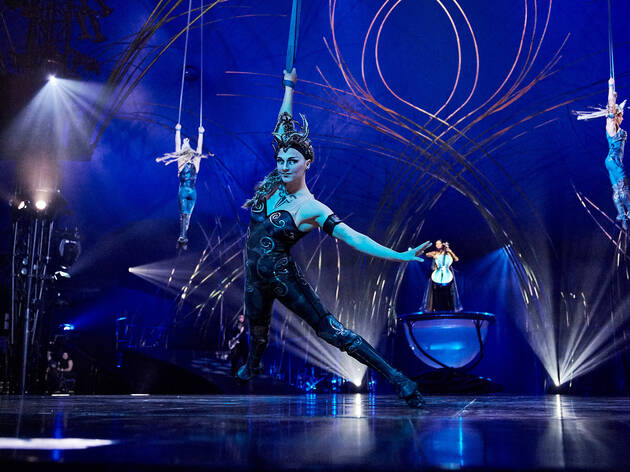 1/4
Photograph: Courtesy Markus Moellenberg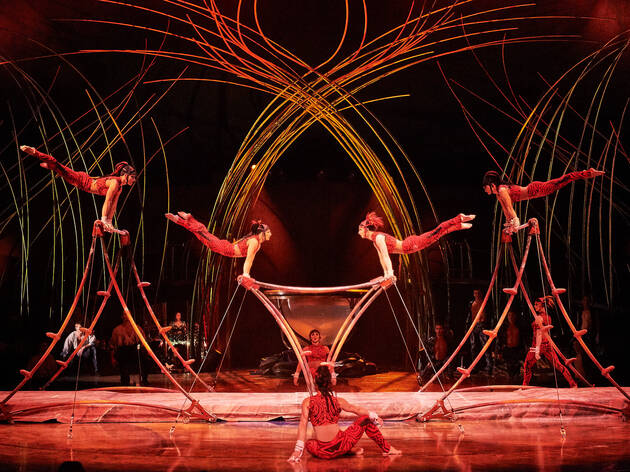 2/4
Photograph: Courtesy Markus Moellenberg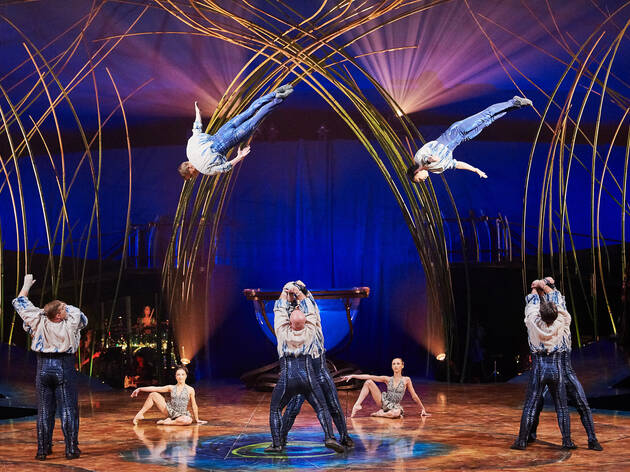 3/4
Photograph: Courtesy Markus Moellenberg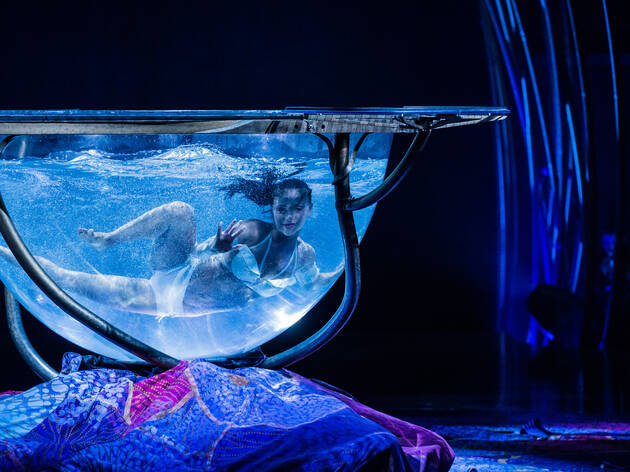 4/4
Photograph: Courtesy Jean-Francois Gratton/Shoot Studio
Time Out says
Attend enough Cirque du Soleil shows and you'll catch on to a pattern in the performances: Introduce a familiar stunt, complicate that sequence with an impressive alteration and then obliterate your expectations with the sort of physics-defying finish that only the Montreal acrobatic company can pull off. But even when you know that some astounding twist is coming, Cirque's set pieces are still literally edge-of-your-seat entertainment every step of the way.
That's certainly the case in Amaluna, the latest big top touring show to swing by Los Angeles. Its story of goddesses, seamen and determined love is loosely based on The Tempest—if your knowledge of the Shakespearean romance starts and ends with "There was a storm," well, that's about all you need to know. The show mixes high-flying teeterboard and tossing tricks with quieter feats of endurance, like a balance routine above (and into) a bowl of water and an anxiety-inducing, breathe-and-it'll-topple assembly of palm leaf ribs. Every aspect of the show is slickly themed, with earth and sea tones tying together a pageant of peacock dancers, Amazonian gymnasts and a saucy, juggling lizard-man.
Its predominantly female cast and women-empowering plot make a memorable splash early on in the show's storm sequence: A trio of aerialists twist and swing above the crowd while a duo of guitarists with Prince-like presence channel prog metal fretwork on the edge of the stage, all while the featured vocalist tears it up on cello. Among the lady-led troupe of uneven bars performers, you'll find Torrance native Amara Defilippo, who's been with the show for seven years. We spoke with Defilippo during a pre-opening event, and she considers her role a huge honor to represent women all over the world. "I saw a Cirque show when I was 13 and I knew I wanted to be on that stage," she says. "It's my dream job, I'm living my dream right now." Even if only for a few hours, you too will feel like you've slipped into that dream.
Just a heads up about parking for the show: You'll find the closest lot next to the USS Iowa, though you'll need to enter from the north, off Swinford Street; once inside, you'll be able to find spots much closer to the big top. For better or worse, there's no upfront event-rate parking, so you'll need to pay (read: wait in a line of cars) on the way out. Alternatively, a free trolley services an off-site garage at the corner of Centre and 6th Streets,
Details
Users say