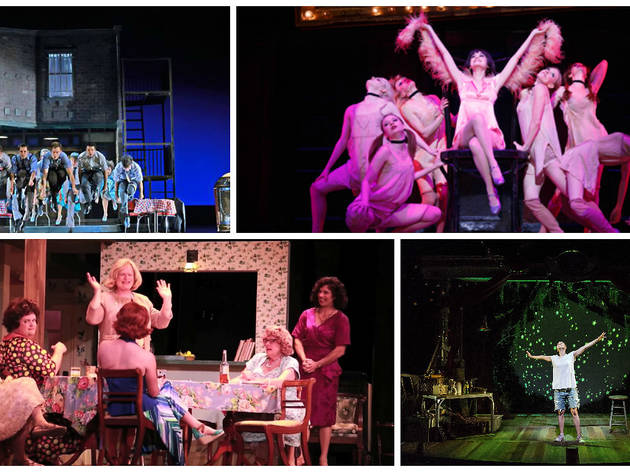 The best Los Angeles theater of 2016
Los Angeles's theater scene has been top-notch lately, but these are the best productions we saw this year
In looking back at the most unpredictable year in most of our memories, one of the few things we could count on was the brilliance of theater in Los Angeles. Classics and soon-to-be classics, old musicals and new ones, solo shows and big-cast extravaganzas—we had it all. And whatever the vintage, the work seemed to speak to issues the nation has struggled with in every era, and we personally struggle with every day. So, narrowing down a list of the best of the best that quenched our constant thirst for story was a surprisingly tough but happy task, pointing out the quantity and quality of the art we've been blessed to see. So before you say hello to the new year, here's a roundup of the 10 best productions of 2016.
The best Los Angeles theater of 2016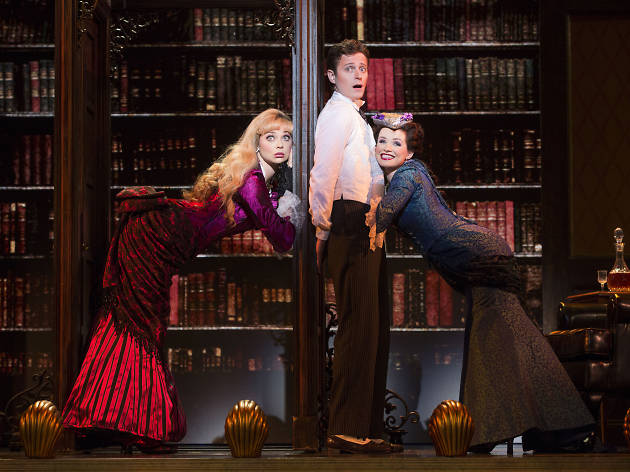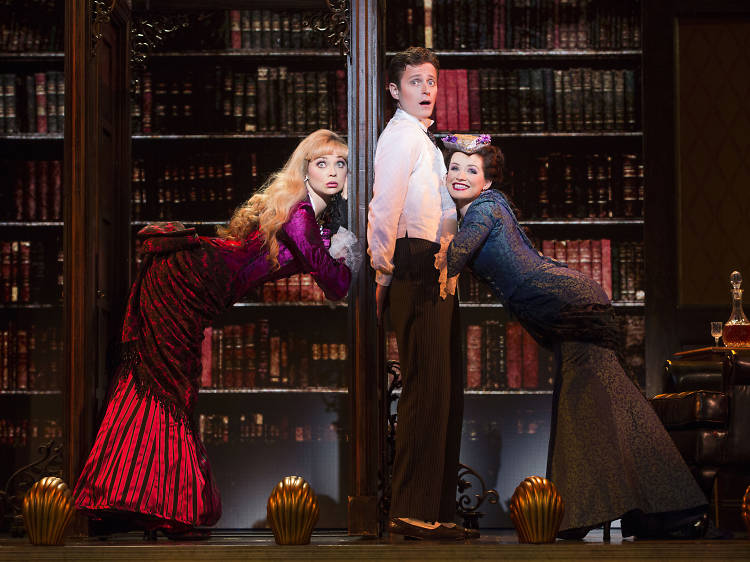 Photograph: Joan Marcus
A Gentleman's Guide to Love & Murder–Ahmanson Theatre
It may be based on the 1907 novel Israel Rank: The Autobiography of a Criminal by Roy Horniman, but this fresh new musical was the colorful frothy delight of this year. While the distant heir to a British earldom bumps off the relatives standing in his way, the comedy goes over the top and into wild orbit. One performer played all of the relatives—male, female, young, old, crazy and crazier. But the performers around him never faded by comparison, beautifully singing the lovely old-fashioned score as Darko Tresnjak's state-of-the-art staging soared by.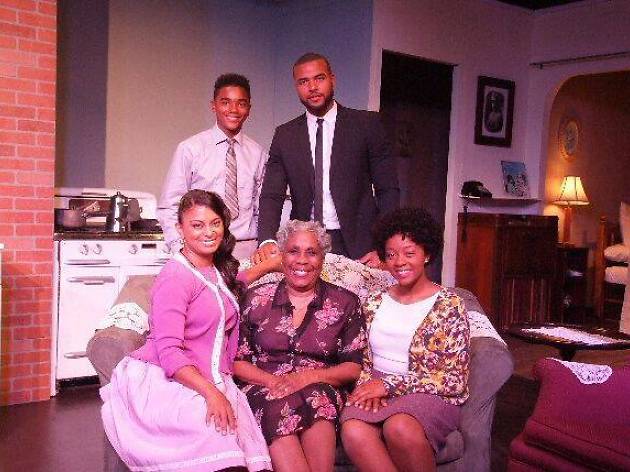 Photograph: Courtesy A Raisin in the Sun
A Raisin in the Sun–Ruskin Group Theatre
The Younger family's dreams may have been deferred in playwright Lorraine Hansberry's 1958 classic, but this thoughtfully simmering production directed by Lita Gaithers Owens drew its audience into the cramped but immaculate home and made us watch our fellow humans endure crushing disappointments, and yet rise to try again. With actors at times a few feet in front of us, there was the chance of spotting "actorly" moments. But we saw none, only this family in ordinary and extraordinary circumstances.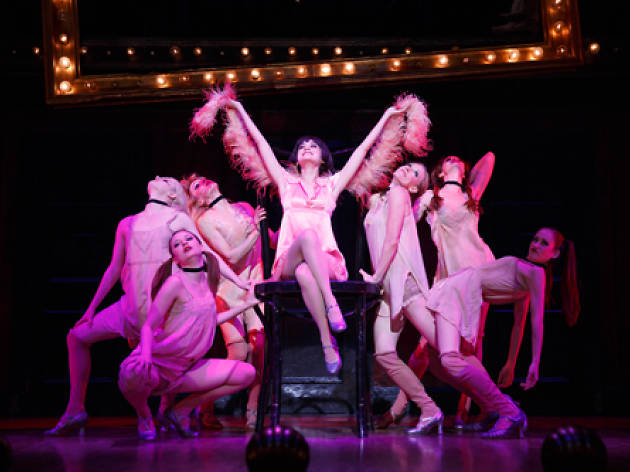 Photograph: Courtesy Pantages
Those who walked in expecting a cheery musical showing us "life is a cabaret" were in for a shock. But those familiar with this musical and its hard-hitting commentary on the easy rise of a hate-filled political regime were in for a bigger shock. Sam Mendes directed this version to highlight the garish ugliness of ignorance and the hellish consequences of turning a blind eye. He had help from a cast willing to "go there," in particular Randy Harrison as the all-seeing, all-knowing, not-doing-enough Emcee.
Casa Valentina–Pasadena Playhouse
A place where a person can be his authentic self sounds like heaven. But apparently, where two or more people converge, no matter how nirvanic the setting, there will be conflict. And so it goes with the haven for cross-dressing men in this world created by playwright Harvey Fierstein. Thanks to Tom Buderwitz's scenic design, the fully furnished two-story house revolved, allowing the audience into each room and each secret, shatteringly and provokingly revealed by the stupendous cast.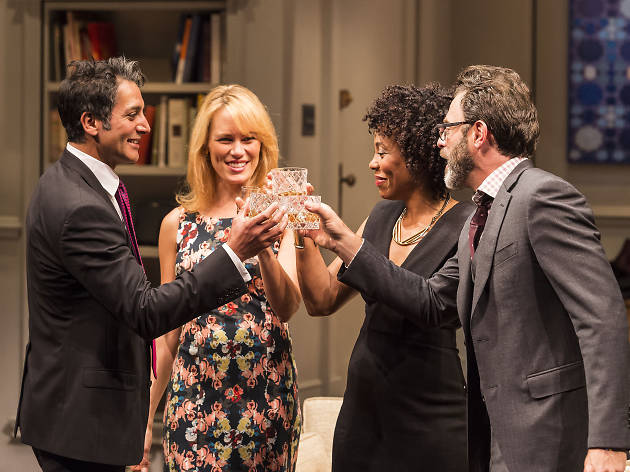 Photograph: Craig Schwartz
Disgraced–Mark Taper Forum
Perceptive and challenging, Ayad Akhtar's script is so sharp it feels as if it left scars. Amir is an Indian-born Pakistani Muslim, now an Americanized attorney. He lives in a beautiful Upper East Side apartment with his Caucasian wife, Jen, who studies Islamic art. On this night, they have invited to dinner Amir's African-American colleague at his firm and Jen's Jewish-American art dealer. Thanks to a stellar cast under Kimberly Senior's calibrated direction, the play built to a paralyzing blast of the explosives that too many people, despite our politeness, keep hidden deep inside.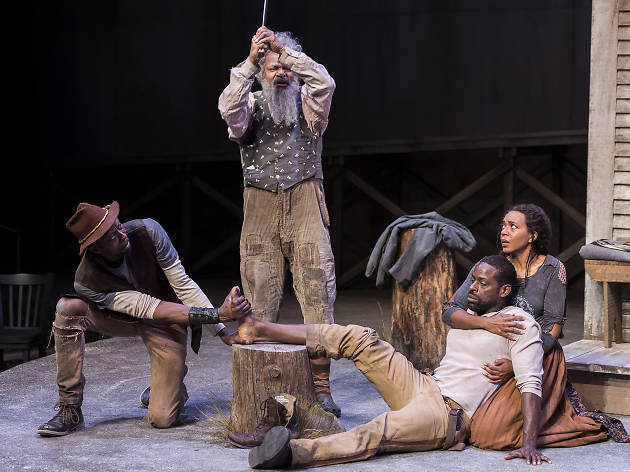 Photograph: Craig Schwartz
Father Comes Home From the Wars (Parts 1, 2 & 3)–Mark Taper Forum
In Suzan-Lori Parks
' existential meditation on personal responsibility, a Civil War–era slave is offered his freedom on condition he join his master to fight the Union. The work borrows from Homer's Odyssey, but the telling is all Parks' poetry, touching on race, identity and morality while full of humor and surprise. The only downside to Jo Bonney
's expansive staging and her cast's universal yet personal characterizations was that the three-hour work seemed to slip by far too quickly, leaving us thirsting for the supposedly upcoming parts 4 through 12.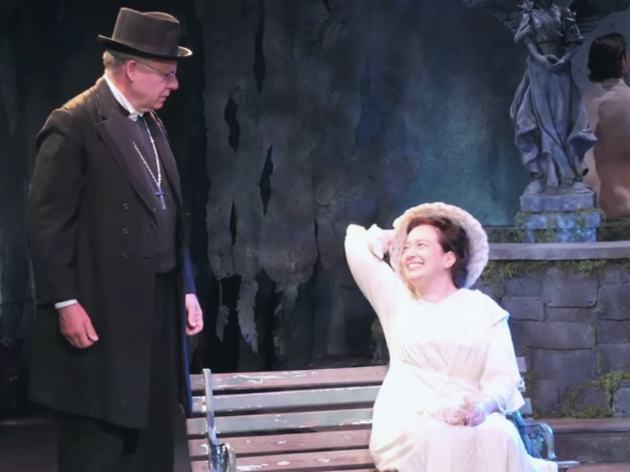 The Eccentricities of a Nightingale–Pacific Resident Theatre
Among theater's fascinating women is Tennessee Williams' Alma Winemiller, who wants to be adored by the boy next door, but who won't pretend to be anything but her true self. In this revival, director Dana Jackson conjured the period details, then aimed straight for the script's deep psychological study of Alma, John and their strangest of parents. A supporting cast of equally eccentric townsfolk and the genteel shabbiness of the scenic design set the stage, but Ginna Carter's unusually likeable, strikingly realistic portrayal of Alma made this a once-in-a-lifetime theatergoing experience.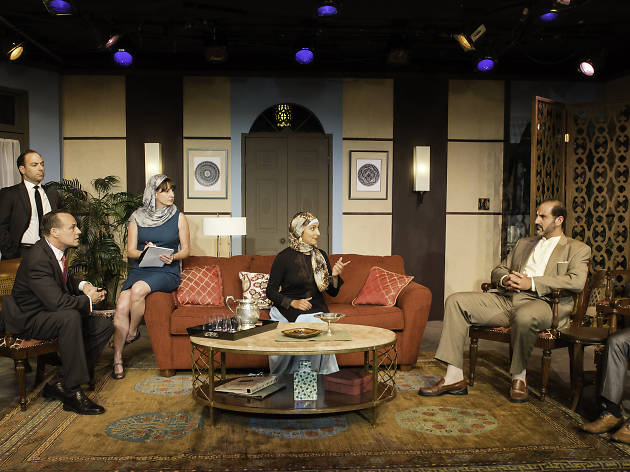 Photograph: Tim Sullens
The Engine of Our Ruin–Victory Theatre Center
In a luxury hotel suite "somewhere in the Islamic world," American diplomats and ministers from that Muslim nation meet for what could politely be called negotiations and less-politely be called mind-messing. The participant with the biggest agenda, however, is the woman serving as their interpreter. This flawlessly acted, lavishly designed work written by Jason Wells and directed by Maria Gobetti let the audience be the biggest winner, as we learned once again that words are our best allies and worst enemies.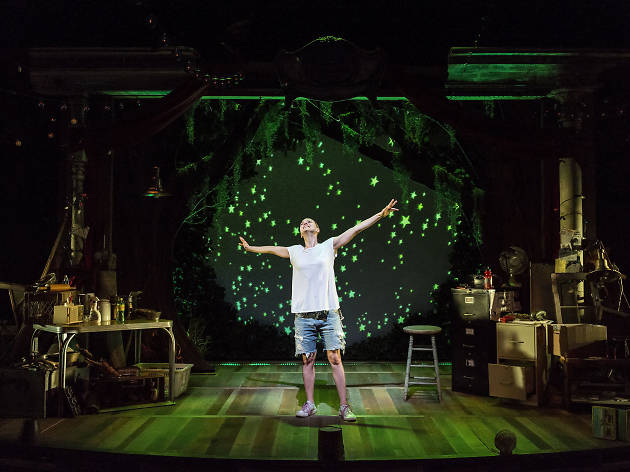 PhotographL Craig Schwartz
Throw Me on the Burnpile and Light Me Up–Kirk Douglas Theatre
Lucy Alibar's solo-performance show required its audiences to listen with utmost attentiveness. Memories of her childhood as the bright daughter of a Southern lawyer who defended the defenseless are recounted in metaphors. Under Neel Keller's direction, the evening stayed visually memorable, taking place in a knotty woods or a cluttered garage or perhaps the unfettered mind of Lucy's young self. But it was the lessons of protecting our fellow beings, soothing the bullies, and respecting the oddballs that captured the audience's hearts.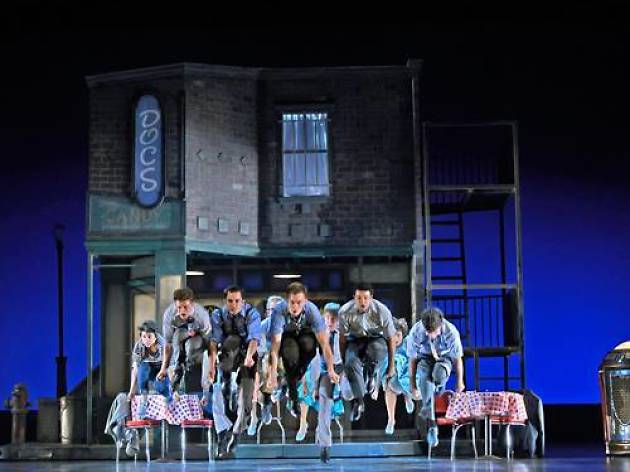 Photograph: Caught in the Moment
West Side Story–Musical Theatre West
An old musical based on an even older play pulsated with fresh life thanks not only to the surprisingly timeless material but also to the brisk but heart-wrenching direction of Joe Langworth. The cast looked young, but the skills required for this show didn't just start in rehearsals. These kids were schooled, and it showed. The dancing could have passed for a national tour, the orchestra sounded like a Broadway pit, and a few of the voices were the stunners here, particularly a Maria who could take over where the Golden Age superstars left off.
Looking to see a show today?
This year's top-notch theater isn't over. Check out these seasonal shows while you still can!
Best selling Time Out Offers