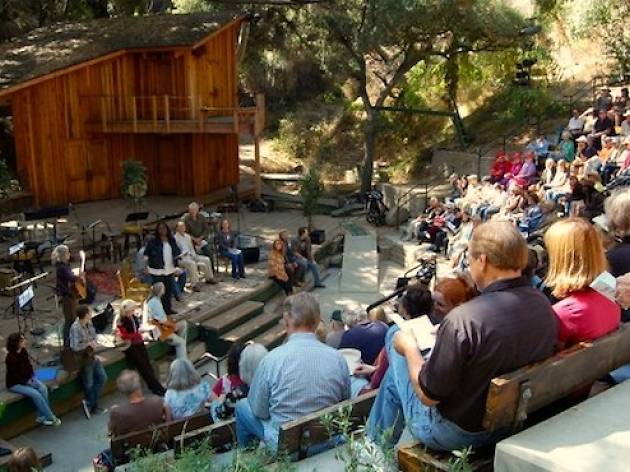 The best outdoor theater in Los Angeles
From Shakespearean classics to folk plays and more—here's your guide to the best outdoor theater in Los Angeles
When the weather permits (which is nearly year-round in L.A.), there's nothing better than catching your favorite production on an open-air stage. Each outdoor theater venue in Los Angeles has a unique character, be it the Getty Villa's al fresco amphitheater inspired by ancient Greek and Roman design or the historic Will Geer's Theatricum Botanicum nestled inside Topanga Canyon. Whether you're looking to plan a fun date or day with the family, L.A. boasts some of the best traditional—and untraditional (hello, Old Zoo)—stages around. For Shakespearean classics to folk plays and everything in between, here's your guide to the best outdoor theater in Los Angeles.
Best outdoor theater in L.A.
Looking for more theaters options?
Move over Broadway, Los Angeles has some of the best theaters and performing arts centers in the nation. Whether you're looking for intimate and avant garde or sweeping orchestral maneuvers and lively musicals, there's a wide range of venues and shows at each performing arts center to suit every taste. So pair a show with dinner at a romantic restaurant for the ultimate date night, or take your kids out for a family-friendly affair—whatever you do, add seeing a show at one of these places onto your things to do list. Recommended: The best museums in Los Angeles