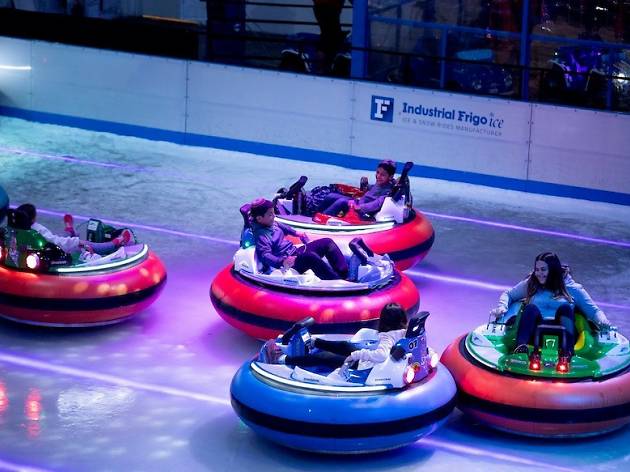 Time Out says
Slip, slide and smash your way across an ice rink in a bumper car as this Aussie export makes its debut in L.A.
Bumper Cars on Ice is set to arrive in L.A. in February 2020. You'll drive the round, puffy-looking cars on a set of wheels as they careen across the colorfully-lit ice. There'll be a DJ spinning tunes and even a wintry bar with mulled wine and frozen cocktails—which the event organizers suggest should be enjoyed after your ride.
Now here's maybe the one bit of ice-cold info: Tickets will run you $20 and secure you only a 12-minute session on the ice.
There's a lot we still don't know about the L.A. event, like exactly when and where it'll take place. There aren't that many indoor rinks in L.A., and only a few outdoor ice skating rinks, so we suppose that narrows down the possible locations a little bit. You can sign up for pre-release ticket info on Bumper Cars on Ice's website, but we'll update you as soon as we hear more.
Details
Users say