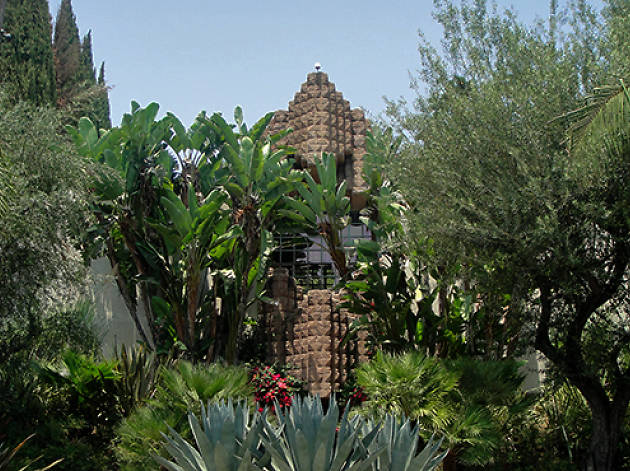 As you exit a mini museum of memorabilia that belongs to the ghosts of Hollywood and proceed to enter a van with "Hooray for Hollywood" playing, Dearly Departed quickly establishes itself as possibly the most well-produced and upbeat tour of misery and tragedy. Where else can you hear the gruesome details of infamous homicides, spot the locations of celebrities' last meals and hear a list of all of the famous people that've died at Cedars-Sinai Medical Center? Somewhere in between all of the crime scene photos and 911 tapes, you begin to contemplate the tour's thesis on Hollywood culture—fame and mortality? rises and downfalls? the public's morbid fascination with celebrity death?—only to realize that doing so misses the point. This is a fun, meticulous and historical tour of Hollywood, both the culture and the district itself. It manages to treat Hollywood's history of deaths, both chilling and inane, with the reverence and incredulity that they deserve. Honestly, who isn't the least bit curious to visit the house where the Black Dahlia lived? Just don't look at the crime scene photos.
Venue name:
Dearly Departed Tours
Contact:
Address:
5901 Santa Monica Blvd
Los Angeles
90038

Price:
$60–$85
Do you own this business?
Dearly Departed: The Tragic History Tour of Los Angeles

As "Hooray for Hollywood" kicks in on your van ride, it's clear that Dearly Departed is possibly the most well-produced and upbeat tour of misery and tragedy. Where else can you hear the gruesome details of infamous homicides, see where celebrities ate...

Walks and tours

Until Thursday January 31 2019