Drag Queen Bingo is sashaying its way to Grand Central Market
Get your board and marker (and makeup) ready for Drag Queen Bingo's residency at Grand Central Market this summer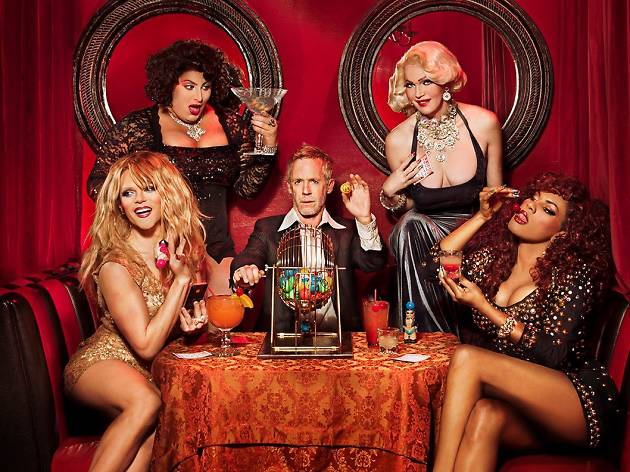 Grand Central Market is already everyone's favorite Downtown LA food hall, and it's about to become home to one of the city's fiercest competitions.
Starting tonight, June 16, Grand Central Market will host Drag Queen Bingo: Live! on the first and third Thursday of the month. The free bouts begin at 8pm sharp—and for the opening night, we'll be handing out Time Out tote bags to the first 20 contestants to show up.
Jeffrey Bowman—otherwise known as "Bingo Boy" of Hamburger Mary's Legendary Bingo fame—hosts this raucous reinvention of the game of chance. He'll be joined by a rotating cast of saucy sidekicks, including drag queens and lively personalities like Calpernia Addams, Roxy Wood, Porsha Hayy, Deven Green and Willam Belli (of Nip/Tuck and RuPaul's Drag Race). Don't you dare claim false bingo, though, lest you face a public spanking.
Drag Queen Bingo: Live! rounds out Grand Central Market's summertime slate of happy hours, trivia nights, concerts, extended hours and more. Make sure to check out the rest of Grand Central Market's Summer Nights lineup.