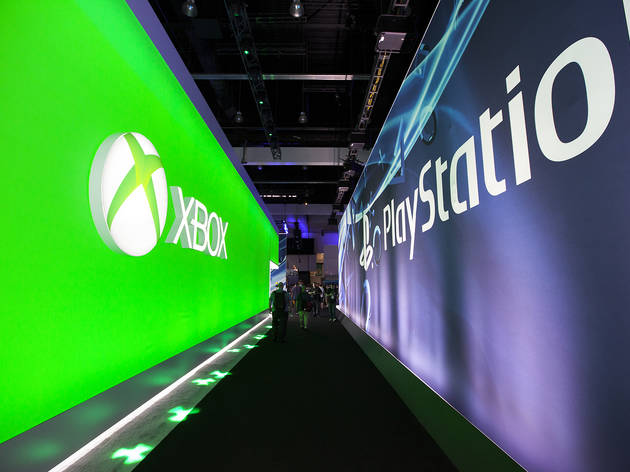 Time Out says
E3 2020 has been canceled due to the ongoing coronavirus outbreak. Initially scheduled for June 9–11, there may still be an online showcase of industry announcements during that time. Otherwise, the ESA, the gaming convention's organizing body, says that attendees can look forward to next year, with "E3 2021 as a reimagined event that brings fans, media, and the industry together."
Unlike the fan-driven PAX or local showcase IndieCade, E3 was never really meant for gamers. For years, this video game mecca that glues salivating gamers around the world to their computers was technically an industry-only event for hands-on coverage for upcoming games and business meetings.
But a couple of years ago, the annual L.A. Convention Center event began offering a limited number of consumer passes. Coincidentally or not, this coincided with some of the industry's biggest publishers pulling out of the event (Our featured image of that Xbox and PlayStation hallway? It would've never happened this year, as Sony pulled out of the event and Microsoft had been moving its presence to its own theater next door.)
All that said, even if you never procured a badge, there were enough party tents, promo trucks and swag bags hanging around Figueroa to make a visit worthwhile—and once you've seen the gridlocked crowds and endless lines of the sensory overload inside, that might just be the best way to enjoy E3.
Details
Users say