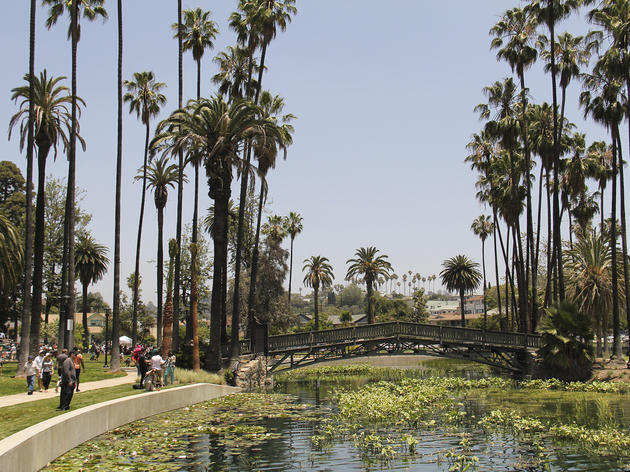 1/25
Photograph: Riley Carithers
Echo Park Lake Reopening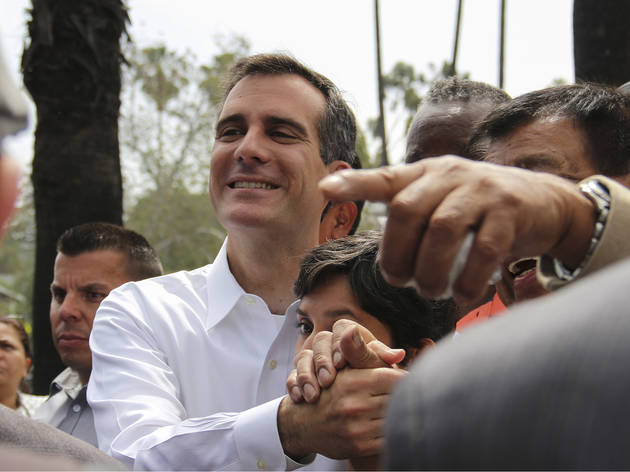 2/25
Photograph: Riley Carithers
Mayor-elect Eric Garcetti at Echo Park Lake Reopening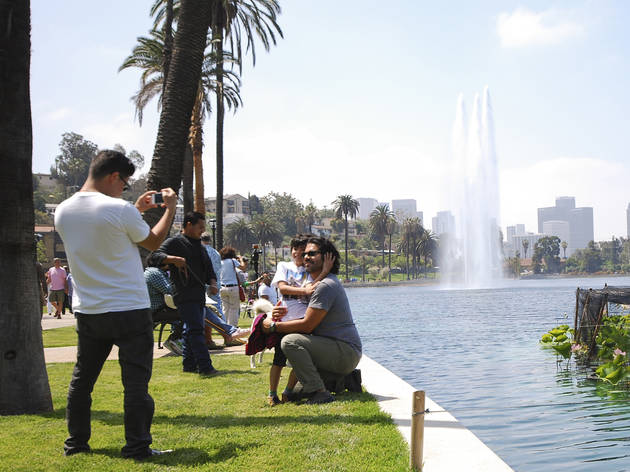 3/25
Photograph: Riley Carithers
Echo Park Lake Reopening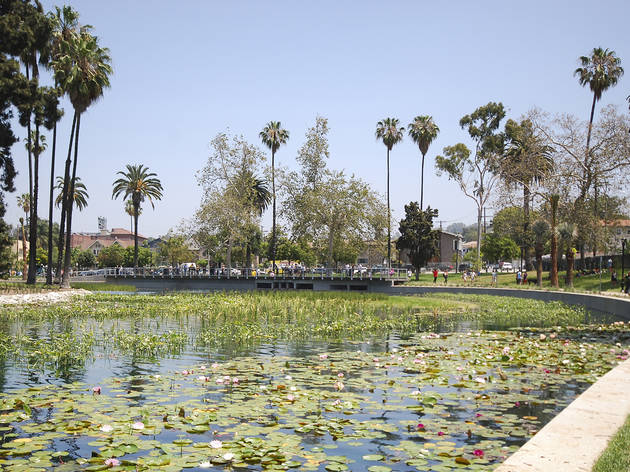 4/25
Photograph: Riley Carithers
Echo Park Lake Reopening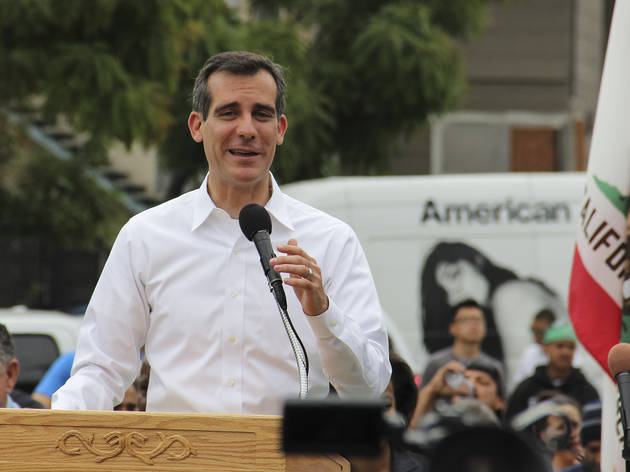 5/25
Photograph: Riley Carithers
Mayor-elect Eric Garcetti at Echo Park Lake Reopening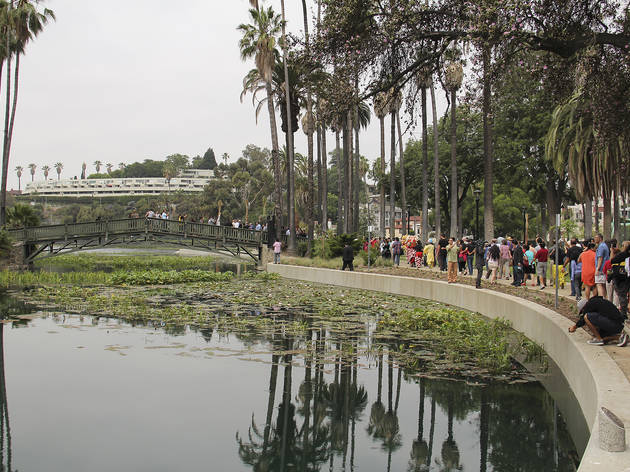 6/25
Photograph: Riley Carithers
Echo Park Lake Reopening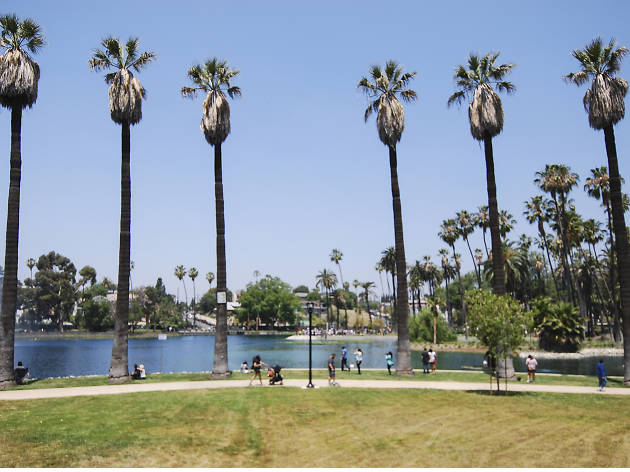 7/25
Photograph: Riley Carithers
Echo Park Lake Reopening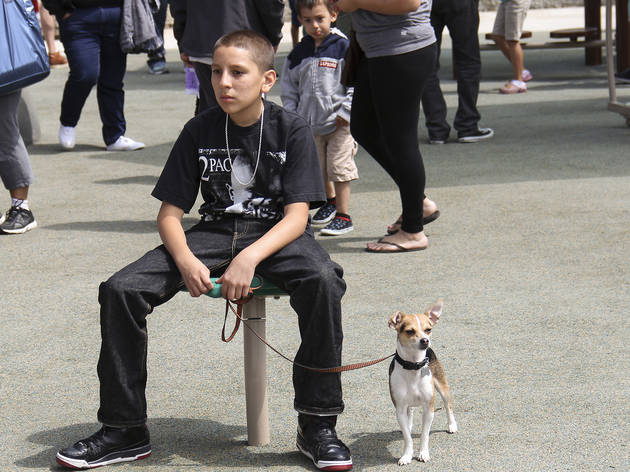 8/25
Photograph: Riley Carithers
Echo Park Lake Reopening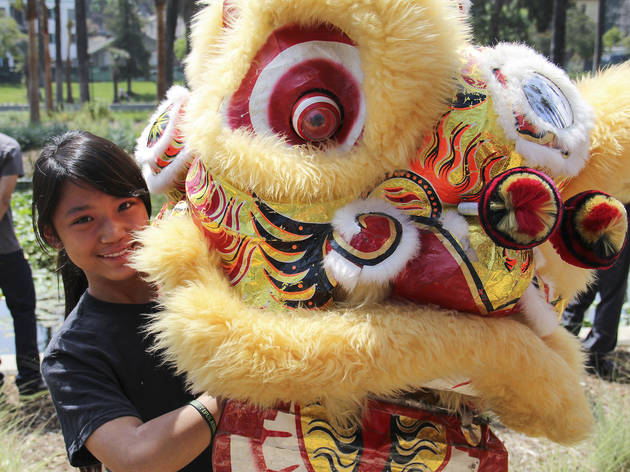 9/25
Photograph: Riley Carithers
Echo Park Lake Reopening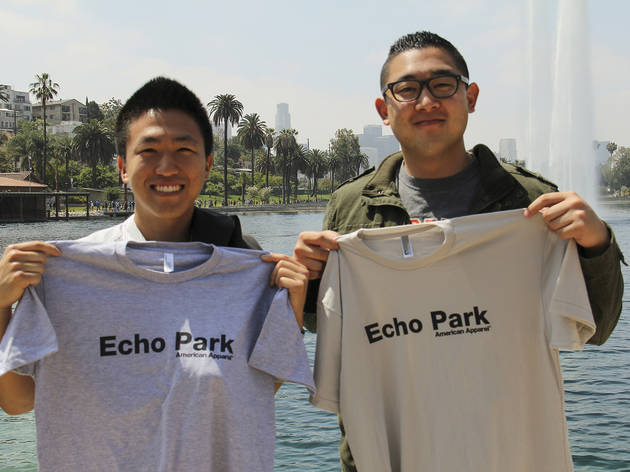 10/25
Photograph: Riley Carithers
Echo Park Lake Reopening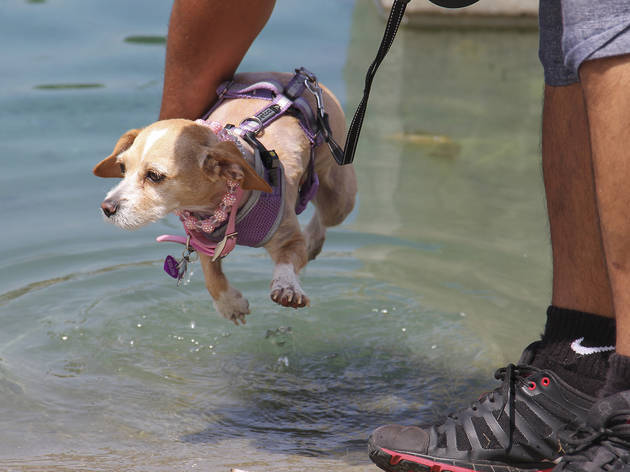 11/25
Photograph: Riley Carithers
Echo Park Lake Reopening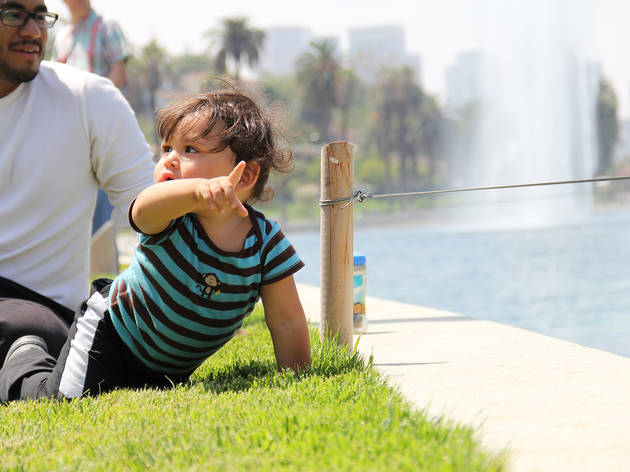 12/25
Photograph: Riley Carithers
Echo Park Lake Reopening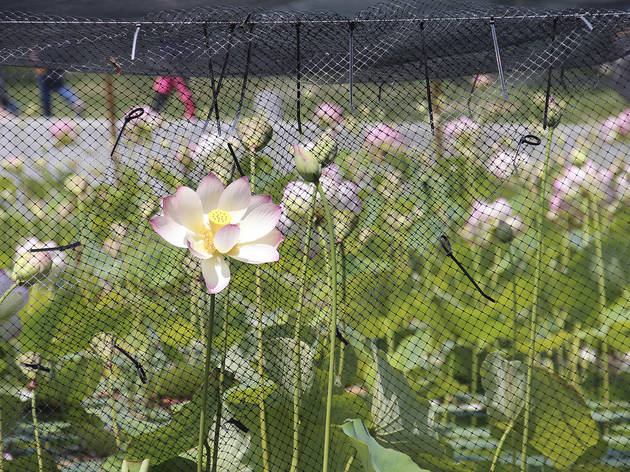 13/25
Photograph: Riley Carithers
Echo Park Lake Reopening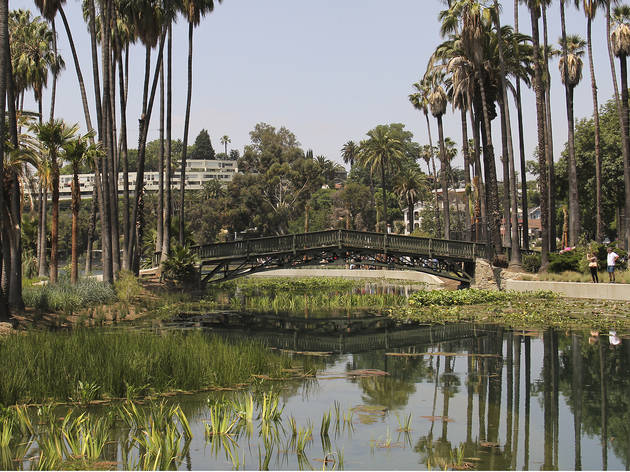 14/25
Photograph: Riley Carithers
Echo Park Lake Reopening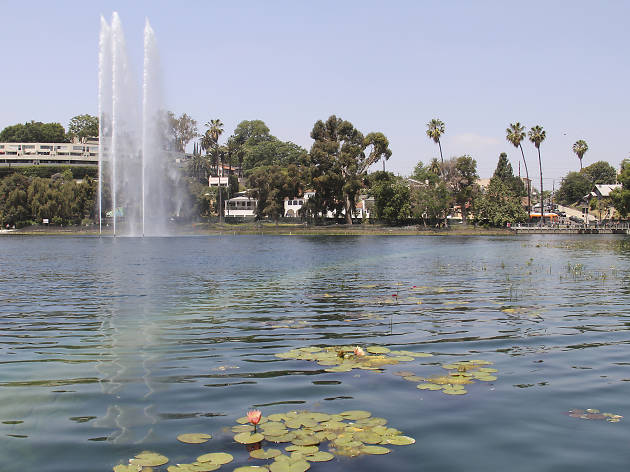 15/25
Photograph: Riley Carithers
Echo Park Lake Reopening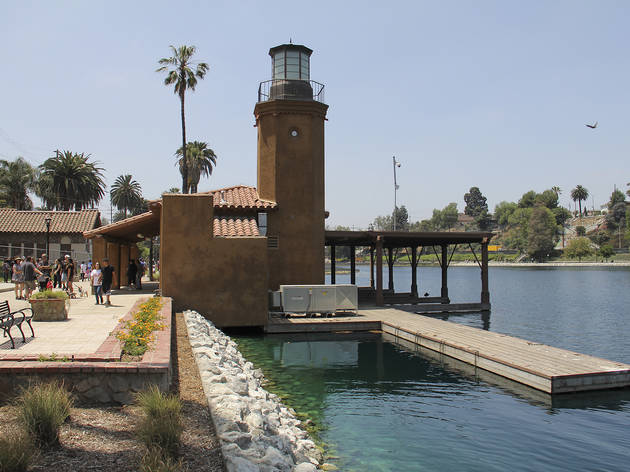 16/25
Photograph: Riley Carithers
Echo Park Lake Reopening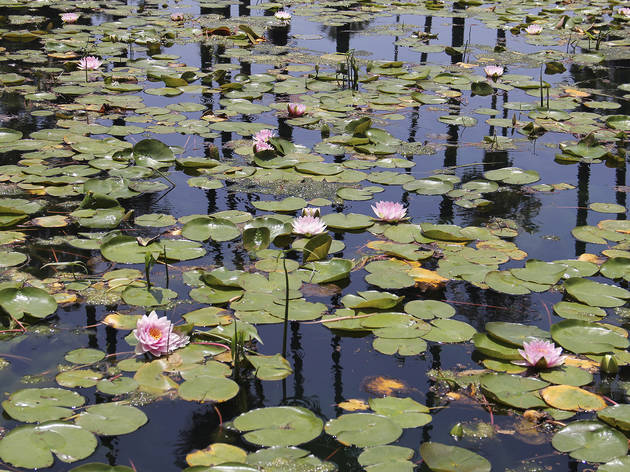 17/25
Photograph: Riley Carithers
Echo Park Lake Reopening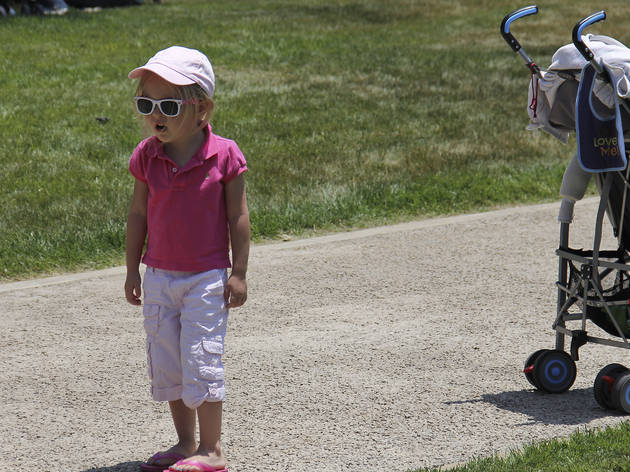 18/25
Photograph: Riley Carithers
Echo Park Lake Reopening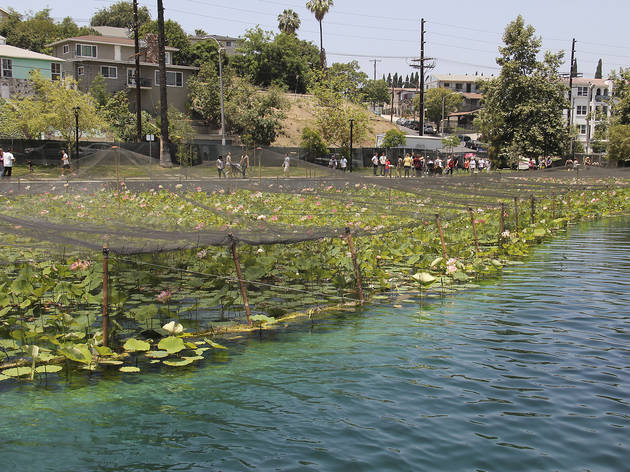 19/25
Photograph: Riley Carithers
Echo Park Lake Reopening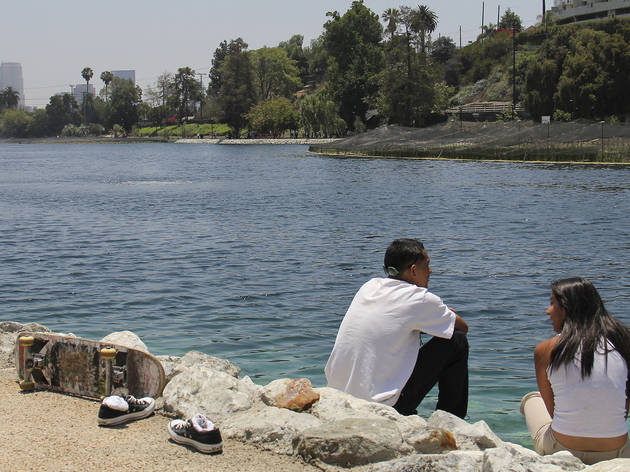 20/25
Photograph: Riley Carithers
Echo Park Lake Reopening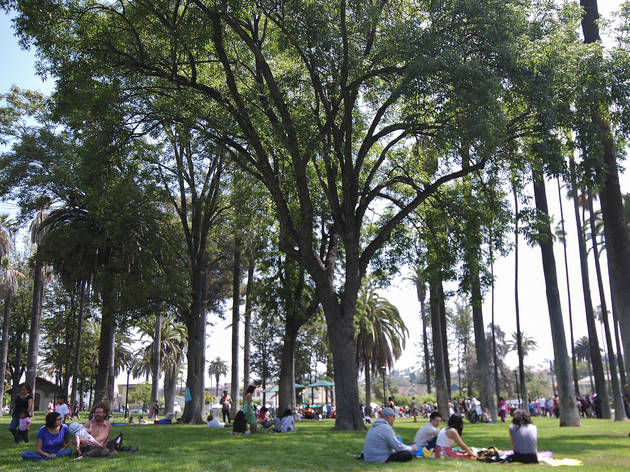 21/25
Photograph: Riley Carithers
Echo Park Lake Reopening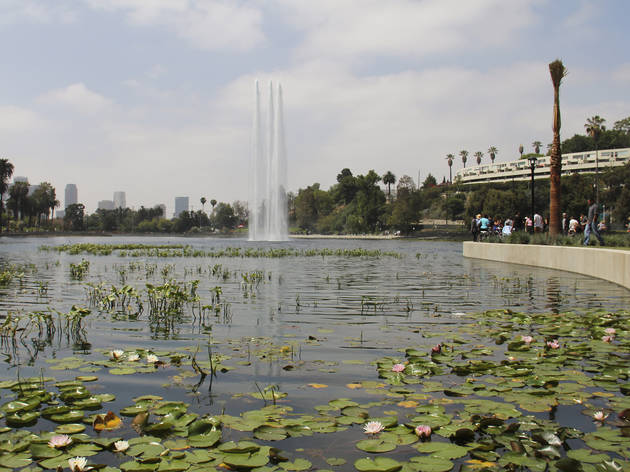 22/25
Photograph: Riley Carithers
Echo Park Lake Reopening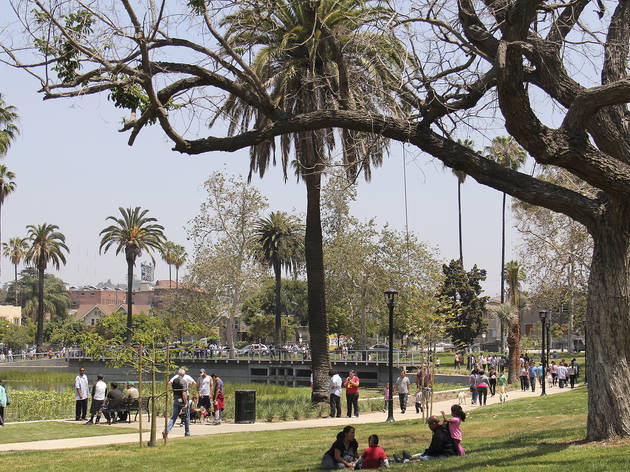 23/25
Photograph: Riley Carithers
Echo Park Lake Reopening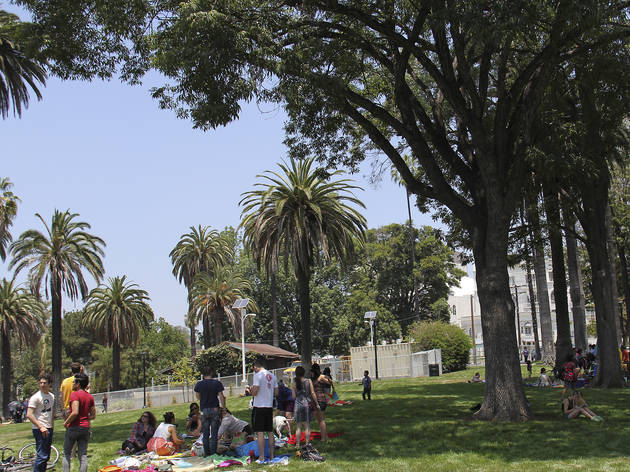 24/25
Photograph: Riley Carithers
Echo Park Lake Reopening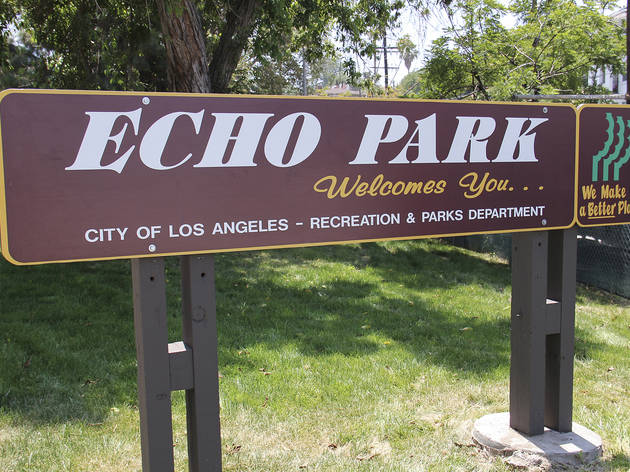 25/25
Photograph: Riley Carithers
Echo Park Lake Reopening
Time Out says
After a massive makeover, the Eastside's historic Echo Park Lake has finally become a family-friendly destination worthy of its bold backdrop: the Downtown skyline amid the lotus flower blooms and fountains. The lake has been around since 1860—it was once used as a drinking water reservoir, and later as a recreational park with canoes and fishing. Today, you can push your way through the lake in a pedal boat (including a swan boat) or stroll around the path that hugs its borders. Either way, make sure to stop at the revived boathouse (and its breakfast pit stop Beacon) and the Lady of the Lake statue.
Details
Address:
751 Echo Park Ave
Los Angeles
90026

Price:
Free; pedal boat rentals $11, kids $6
Contact:
Do you own this business?
Average User Rating
4.9 / 5
Rating Breakdown
5 star:

10

4 star:

1

3 star:

0

2 star:

0

1 star:

0
A very cool and casual place to hang out, have friends, and enjoy! Echo Park lake is a gem and hasn't always been a place to visit. It went through a lot of new development and change in the past few years, so it's great to see how many people frequent this place!
Parking is a bit limited as it's all street so on weekends good luck! The later you go though, the easier it is to find parking! You can bring a picnic here and the booze part (bring at your own risk).
For the first few months that I lived in LA, I ran around the Silver Lake reservoir—it's a good distance, with lots of hot people and dogs. Recently, however, I realized that perhaps Echo Park Lake should have been my spot from the beginning. This recently renovated area is one of my favorite spots in the city because it shows off some of a the many things that makes LA great—with one lap around you get views of houses perched on hills, Downtown's skyline and the Echo Park strip. It's green and lush and each turn provides a unique view. This place is essential.
LA did such a fantastic job of restoring and revitalizing this fantastic park. It's a beautiful place to take a stroll or have a picnic. It has really becoming an anchor point in the community and is coming from other parts of town to experience before or after a great meal in Echo Park.
I live just a few blocks from this park, and I can't say enough good things about it. Since it reopened, it's been my go-to place for birthdays, dates, leisurely walks and book-reading (read: napping) in the sun. The landscaping is lovely, the lotus flowers are back and better than ever and there's free wifi across the entire park. It's also clean and well-lit, and I don't think twice about running or strolling there after dark. Square One at the boathouse has great breakfast and lunch options (and dog bones for your pup!), or if you'd rather, you can get bacon-wrapped hot dogs, pupusas, elote corn or ice cream from the carts that set up shop near the playground. My only complaint is that the pedal boat rental is too pricey!