Five Los Angeles neighborhoods to watch in 2014
From the Eastside to the Westside, we list the Los Angeles neighborhoods and streets that we fully expect to blow up (in a good way) this year.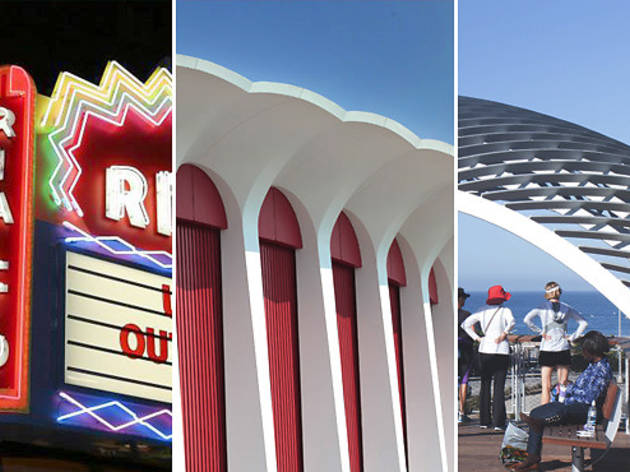 Every Los Angeles neighborhood wants to be the next Silver Lake—or, more recently, the next Highland Park and the Downtown Arts District. While those areas are already great bets for cool vibes and fun things to do in LA, there are plenty of other 'hoods making a name for themselves in a big way. In 2014, keep your eyes on these five Los Angeles neighborhoods on-the-rise. Right now, they're great destinations for some of the best Los Angeles restaurants and other only-in-this-city events, but in the next year, they just may become your go-to destination—or permanent address, perhaps?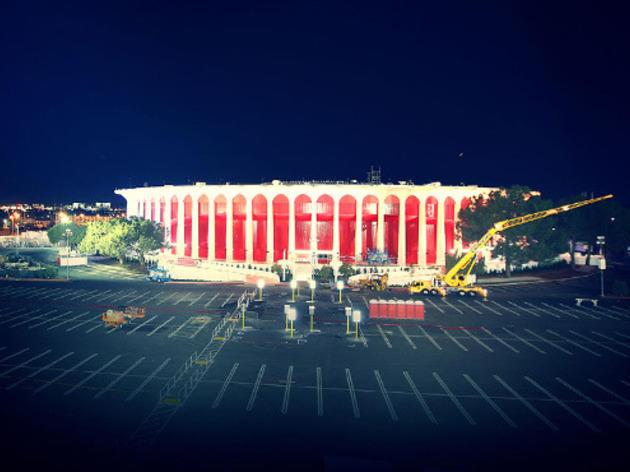 Photograph: Courtesy the Madison Square Garden Company
Once upon a time, the Fabulous Forum put Inglewood on the map in a big way. The arena hosted Kings and Lakers games for decades until both teams relocated to Downtown's Staples Center in 1999. Now, with its near-complete renovation, the venue—overseen by the Madison Square Garden Company, which runs the iconic NYC venue—is preparing to put the nabe back in action. In January, the Forum unveiled its makeover with six performances by the Eagles, which will showcase the 17,500-seat space in all its newfound glory. But the Forum isn't the only local landmark receiving an overhaul. In late December 2013, the legendary Hollywood Park racetrack closed, 75 years after its inception, to make room for a new community: Plans call for the one-time celebrity hotspot to be transformed into the Hollywood Park Tomorrow development, with a shopping center, renovated casino, hotel and green space-adjacent residences. Home prices around the two venues have already begun climbing—2014 promises to be big for Inglewood.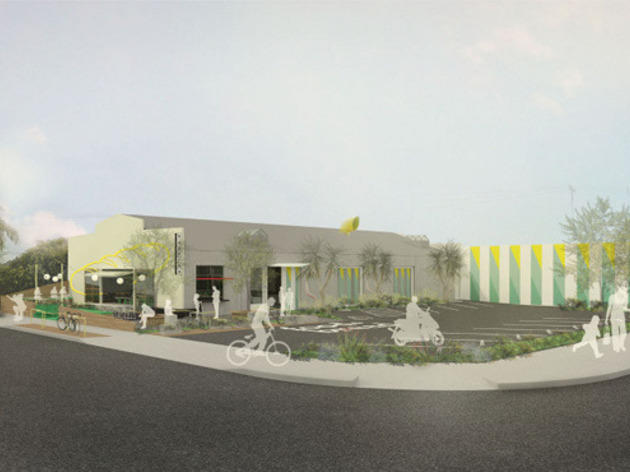 Photograph: Courtesy Design, Bitches
Lincoln Boulevard, Venice
With the increased saturation of Abbot Kinney and Rose Avenue in Venice, what's a budding Westside-bound entrepreneur to do? Set up shop on Lincoln Boulevard, that's what. The central stretch of the boulevard—one of the seaside locale's main arteries—has adopted the moniker "the Linc" and a slew of new activity and investment to go with it. While the highly trafficked street doesn't have the same pedestrian-friendly cache as Abbot Kinney and Rose, it has become a landing pad for boutiques, restaurants and galleries. Restaurateur Paul Hibler of Superba Snackbar and Pitfire Pizza fame recently began work on sister bakery Superba Food + Bread in a former auto shop, with local bread delivery in addition to a menu envisioned by Snackbar chef Jason Neroni. The eatery rubs shoulders with fellow Lincoln newcomers General Store, an outpost of San Francisco's design and artisan-centric boutique, and the Quest of Hayley Starr, which offers everything from art classes to retail, including pieces from the founder's namesake clothing line. And just on the outskirts of "the Linc" lies Deus Ex Machina, the go-to spot for custom motorcycle enthusiasts and coffee lovers alike.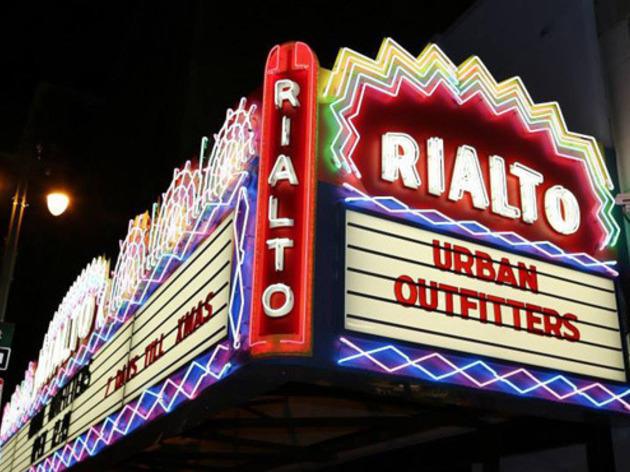 Photograph: Courtesy Bringing Back Broadway/City of Los Angeles
Urban Outfitters
? Check.
Acne Studios
? Check. These are just two of the brands calling DTLA's Broadway home as of late, thanks to a massive campaign helmed by Los Angeles City Council Member Jose Huizar. The initiative, which launched in 2008, aims to restore Historic Broadway between Second Street and Olympic Boulevard to its former glory as a glittering mecca for movies and entertainment—twelve theaters, in varying states of disrepair, are still standing in the nine-block area. Revamped adaptive reuse guidelines have paved an easier way for developers and investors to fill Broadway's vacant, historic structures. In January, the boutique
Ace Hotel
chain made its official Los Angeles debut on the corridor, occupying the former United Artists Theatre building, the studio's 1927 flagship movie palace. Also on tap: a proposed four-mile streetcar system along with a Whole Foods on nearby Grand Avenue, set to open in 2015.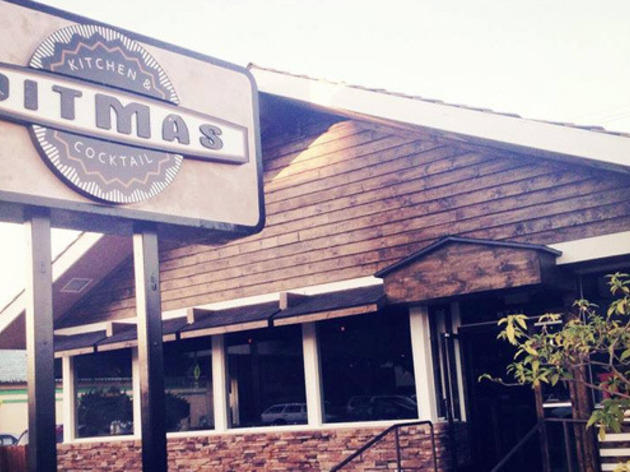 Photograph: Courtesy Ditmas LA
Location, location, location. In a city as sprawling as Los Angeles, that's what counts. When it comes to neighborhoods, it doesn't get more central than the Pico-Robertson area, which sits at the intersection of two of the city's most central corridors. The area has always held its ground in the housing market, but recent additions to the culinary scene are upping the 'hood's desirability factor. "Top Chef" contestant Alex Reznik opened the doors to his first solo LA venture, Ditmas Kitchen and Cocktails: part communal dining, part white-tablecloth service, and all kosher. Popular Chicago-style pizza joint Hollywood Pies also calls Pico Boulevard home and boasts a recent kitchen revamp after a brief hiatus, much to the delight of pizza lovers. And, newcomer A Food Affair also holds serious sway on the Robertson side of things, boasting American dishes with Francophile flair. Add in neighboring Picfair Village and you can expect plenty of people to follow the good eats to this bustling on-the-rise nabe.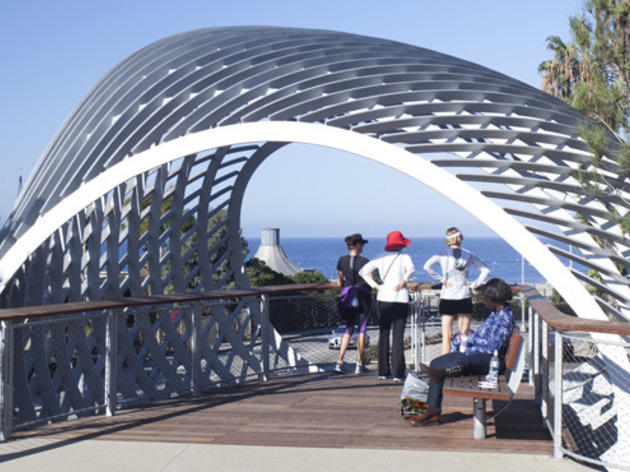 Photograph: Courtesy City of Santa Monica
Ocean Avenue, Santa Monica
We can almost see you rolling your eyes here, but wait. Santa Monica has always been one of the LA area's most desirable neighborhoods, but proposed developments and one spectacular public park are shining a whole new light on bustling Ocean Avenue. The year 2013 saw the arrival of Tongva Park, a six-acre gem between Ocean and Main Street complete with lush gardens, seaside views and a whopping sculpture by artist Iñigo Manglano-Ovalle. The park rubs up against the new Ocean Avenue South mixed residential and retail development, which includes two luxury condo buildings stocked with yoga studios and a pet spa, natch. Also in Ocean Avenue's future: a proposed 125-room Frank Gehry-designed hotel that will include 22 condos, a public rooftop viewing deck and a subterranean garage. The project also calls for an adjoining museum campus—which reuses two existing landmarked structures and adds a Gehry-designed exhibition space—to widen Santa Monica's cultural footprint, after it was turned down as the home for the Broad Museum. Take that, DTLA. Looking a little past 2014, the Expo Line will reach its seaside terminus at nearby Colorado and 4th Street in 2015, opening up the Westside to so much of LA via public transit. Just sayin'.