Five reasons why OUE Skyspace LA is the place to be this season
Whether you're looking to start the New Year on top or take your yoga game to new heights, here are great ways to enjoy Skyspace LA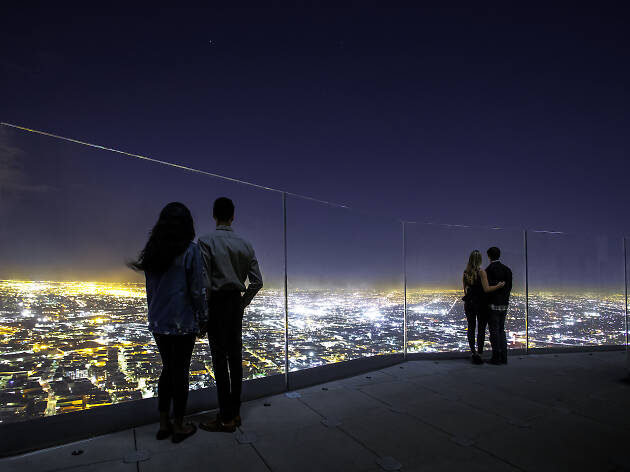 Los Angeles may not have as many skyscrapers as New York, but that doesn't mean you won't find a seriously breathtaking panorama of the world's creative capital. Towering nearly 1,000 feet over the City of Angels, Skyspace LA boasts California's tallest open-air observation deck, complete with two expansive outdoor terraces, a 300-person private event space, and a 45-foot glass-encased slide for the more adventurous sightseer. But the versatile venue is also a destination for a variety of exciting parties, events, and classes—all served with a side of 360-degree views. Here, we've rounded up five excellent reasons to head to the Skyspace LA this season.
1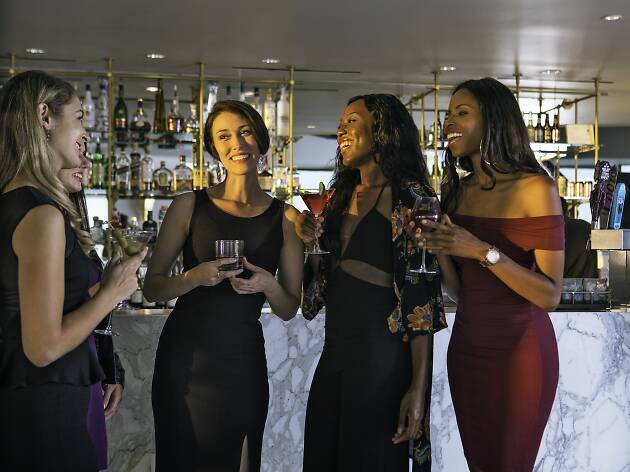 Take your New Year to new heights at the Sky High NYE Party
Whether you had a great 2018 or a tough one, the New Year represents a chance to look onwards and upwards. At Skyspace LA, the festivities are taking over the 69th and 70th floor with DJ-spun beats and an open bar for the entire night. Head there early to take advantage of the hors d'oeuvres and unlimited Skyslide rides until 10.30pm, and stay at least for the complimentary champagne toast at midnight. There's table service on both floors and the party goes until 2am—reservations are limited and can be secured here.
2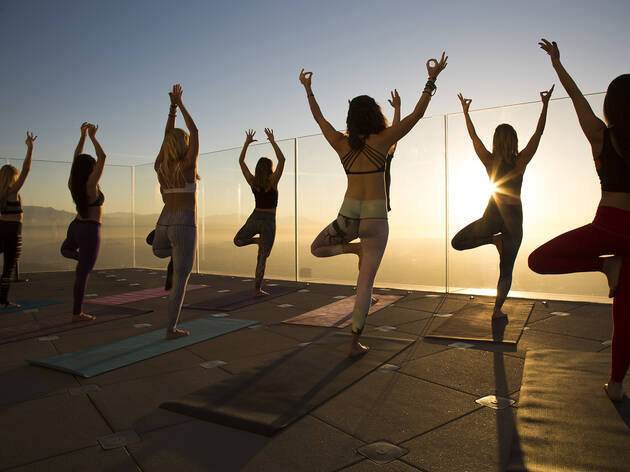 Spread your wings at Yoga in the Sky
Yoga can be extremely therapeutic and regenerative, especially when you feel like you're on top of the world. Literally. The first Tuesday of every month, find your center—at 1,000 feet above downtown LA—at this casual but fun one-hour yoga class taught by an instructor from the acclaimed SoHo Yoga. Once relaxed, explore the attraction and take a ride on the Skyslide, included in the price of the class. Sessions begin at 6.30pm and you will need to bring your own mat.
3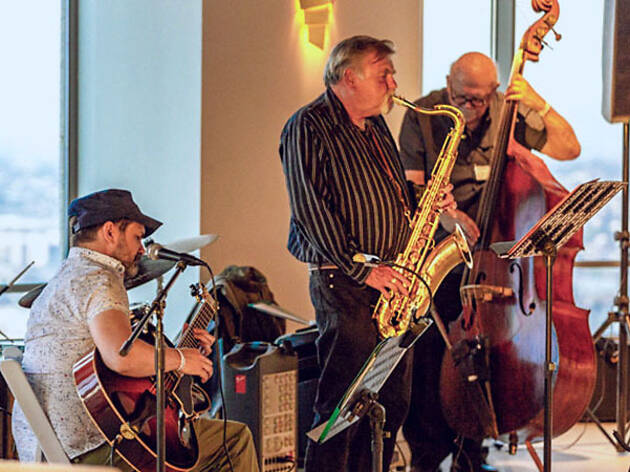 Elevate your jazz bar experience at Pablo Suñé Jazz Quartet
We'll always love our neighborhood jazz club, but once in a while, it can be nice to have a change in scenery. Every other Tuesday, Skyspace LA plays host to the Pablo Suñé Jazz Quartet, a four-piece act headed up by Argentine-American jazz visionary Pablo Suñé. Enjoy sweeping scenes of the city along with drinks from the bar and live tunes by Pablo and co. And the best part? There's no added ticket cost to enjoy the music—it's totally free.
4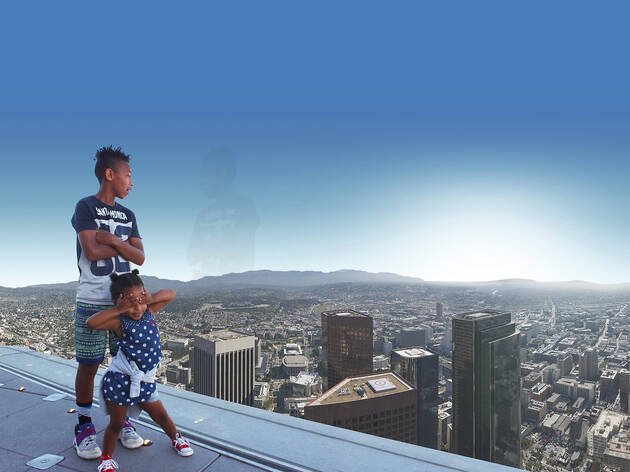 Show the kids that the sky's the limit at Family Funday
Give the kids an LA afternoon they won't forget—and let's face it, it's good fun for the parents too. At Skyspace LA, every Saturday and Sunday from 10am to 2pm is Family Funday. Included in the $20 package price is access to all levels of Skyspace LA, including the two outdoor terraces, plus a ride on the Skyslide for every member of the family. Pro-tip: for kids between the ages of five and 12, Skyslide rides are unlimited. Afterward, check out the grab and go section on the 69th floor for some family-friendly snacks.
5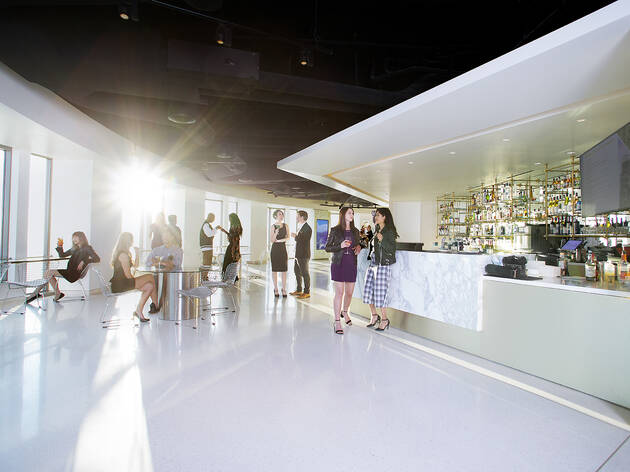 Raise a glass at the new Skyspace Bar
Sure, there are tons of atmospheric rooftop bars in town, but the swanky new Skyspace bar takes things up a notch. Serving a menu of signature cocktails, locally-sourced craft brews, and the finest wines from Southern California vineyards, the sky-high watering hole is sure to be hit among local cocktail geeks and visiting sightseers alike. There's a menu of handcrafted bar bites on-hand to soak up the booze, while you also soak up the panoramic, sun-drenched views. We'll cheers to that!