Here's what you'll be eating at Treat Yo' Self, a super sweet dessert party
Ice cream. Cotton candy. Chocolate cake. Treat Yo' Self is almost here, and it's looking delicious.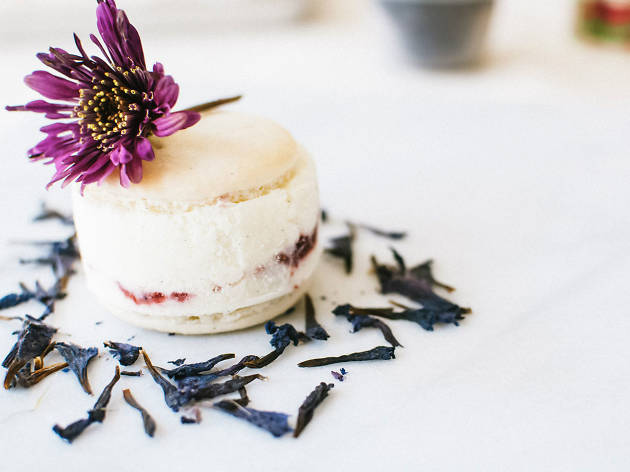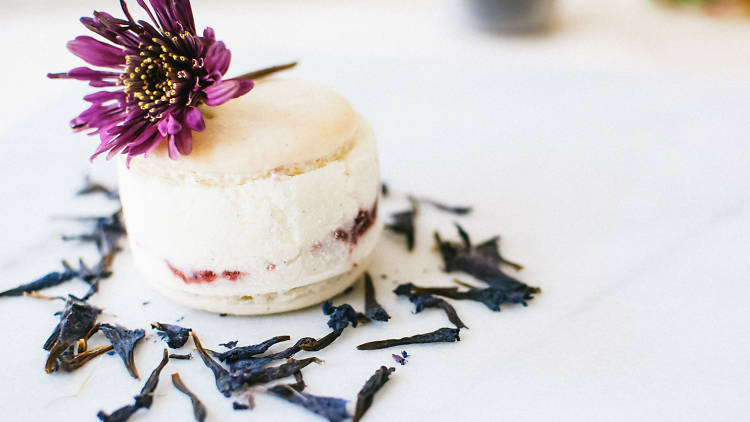 With less than two weeks away until our very first dessert party at LA River Studios, Treat Yo' Self is looking, well, sweet as hell. Nine fantastic LA bakeries, restaurants and ice cream shops are participating, dishing out decadent treats like ube upside down pie, coconut pudding, chocolate cake, hot cocoa and more. We've nailed down the final lineup for our fête on March 20, and couldn't be more excited to sink our teeth into the goodies from the following vendors:
Crème Caramel LA
The Gadarene Swine
Cake Monkey
Pitchoun
Caffe Luxxe
Wanderlust Creamery
Demitasse
McConnell's Fine Ice Creams
Sugar Spin
In addition to coffee, tea, hot chocolate and Tsingtao beer, there will also be plenty to do in between bites: stop by the complimentary braid bar, check out chalk artist Ben Dehart's work and enjoy live music from a DJ. As if that's not enough, Best Friends Animal Society is bringing its mobile pet adoption! So not only can you curb your sweet tooth, but you can also find your new best friend from their selection of dogs and cats.
Choose from two sessions and purchase your ticket here.
We'll be there to greet you, hopped up on sugar and life.