Heads up! We're working hard to be accurate – but these are unusual times, so please always check before heading out.
Hour to Kill: Santa Monica Airport
Have an hour to kill in Santa Monica? Take a seat along the tarmac and watch private jets come in for a landing on the observation deck SMO.
You can't mention the Santa Monica Airport without bringing up a bit of controversy. To its neighbors, it's a noisy, dangerous nuisance. But for those of us who don't live underneath its flight path, SMO is an incredible place to celebrate LA's rich aviation lineage; it was the birthplace of the commercial airline-pioneering Douglas DC-3. Above all, its public observation deck is the best place to hear the roar of jet engines only feet from an active runway.
Good for: Reliving your childhood giddiness over planes taking off and landing.
For that moment when: You need a break from the 405/10 interchange traffic—or a unique place to eat your lunch.
Getting there: From South Bundy Drive, turn west onto Airport Avenue and then right onto Donald Douglas Loop; park in the lot to the left. Alternatively, the 6, 14 and 44 lines on the Big Blue Bus stop just outside the airport entrance.
The observation deck at Santa Monica Airport (3223 Donald Douglas Loop South) doesn't have set hours, but you won't see any planes depart between 11pm and 7am on weekdays and 11pm and 8am on weekends.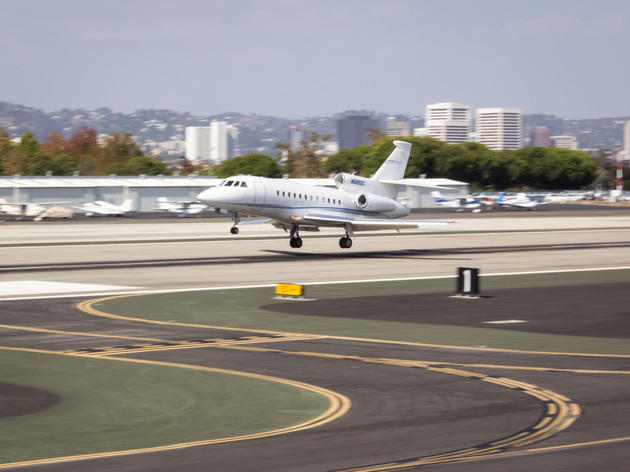 Photograph: Michael Juliano
Click through our slide show for photo highlights of the airport, plus how to find the free observation deck.
Photograph: Michael Juliano
As you approach the main entrance, the staircase to the observation deck is hidden underneath the tree to the right.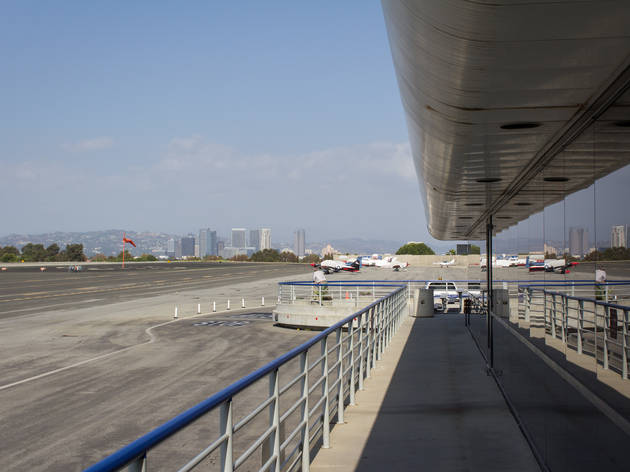 Photograph: Michael Juliano
The observation deck is literally right on the runway. So behave.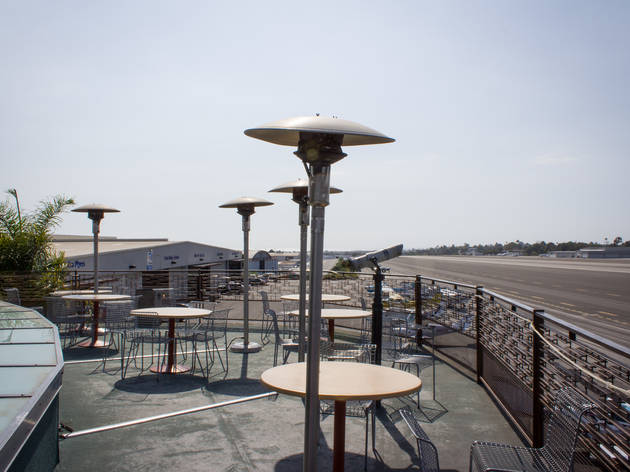 Photograph: Michael Juliano
Though technically an extra seating area for Typhoon, you can walk upstairs for a great vantage point, albeit sans shade.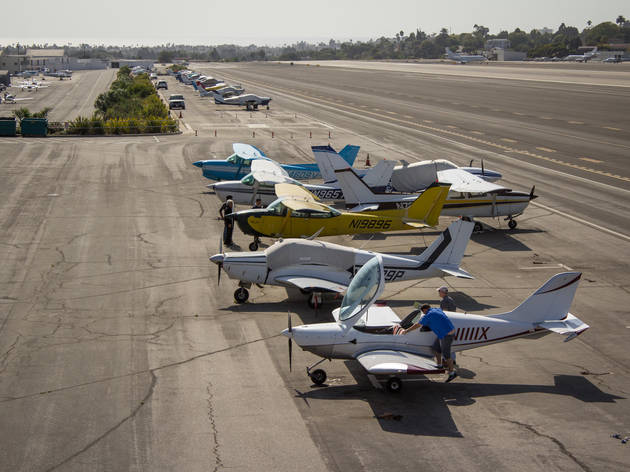 Photograph: Michael Juliano
Feel free to creep on pilots as they prepare for departure.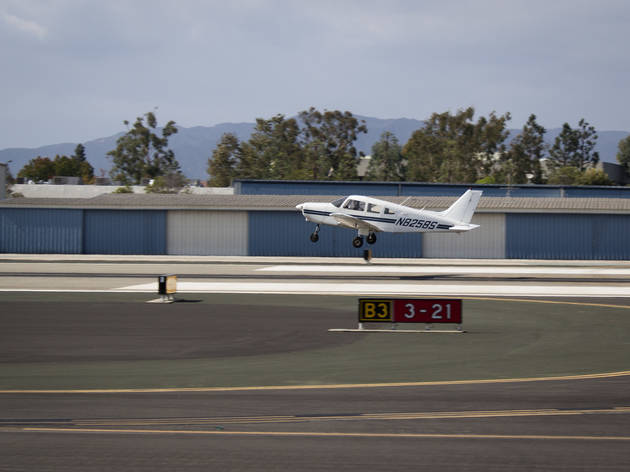 Photograph: Michael Juliano
Speaking of eavesdropping, you can listen to takeoff and landing radio chatter thanks to a few sets of speakers outside.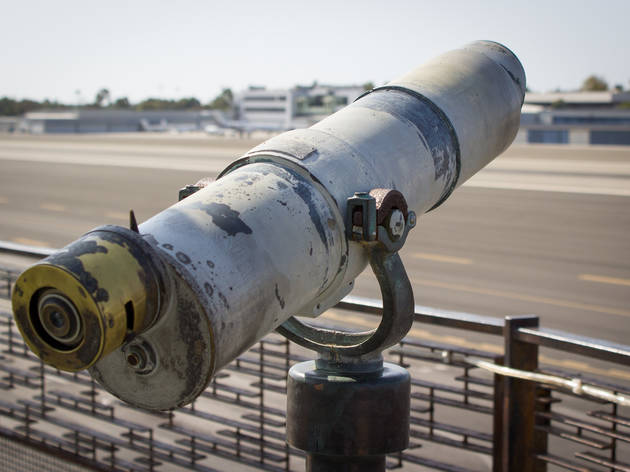 Photograph: Michael Juliano
Take advantage of the mounted telescopes if you want to track the planes more closely.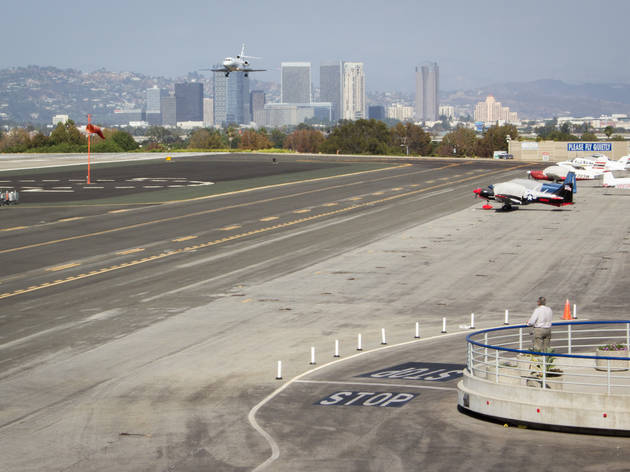 Photograph: Michael Juliano
We're sure the pilots have a fantastic view, but we're pretty impressed from here on the ground.