Inside 60 years of Disneyland history at the D23 Expo
We found bodiless animatronic heads, illuminated parade floats and mid-century merch at this Disneyland-themed exhibit
Only at an exhibition about Disneyland could an abominable snowman, bodiless pirate heads and a leprechaun who inhabited Anaheim's orange groves all coexist together.
Disneyland: The Exhibit celebrates the theme park's 60th anniversary with all sorts of oddities and props pulled from the Walt Disney Archives. It's part of this weekend's D23 Expo, a fan fest dedicated to all things Disney—right down to the must-have merch and Space Mountain-length lines.
The Disneyland exhibit is equal parts history and nostalgia. You'll find familiar park icons like a pirate ship vehicle from the Peter Pan ride alongside some more obscure tidbits of Disney history, like the story of the leprechaun Patrick Begorra and his orange tree home. As warm and fuzzy as it is to see pieces of Disneyland's past, the exhibit is also a reminder that change can be great; no matter your nostalgia for the Main Street Electrical Parade, the old Cheshire Cat float on display just can't compare to the whizbang tech behind Disneyland's current nighttime parade.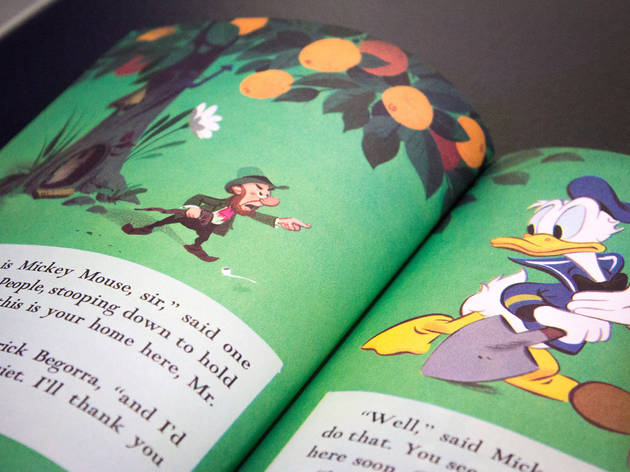 Photograph: Michael Juliano
Walt Disney's Little Man of Disneyland, a story to promote the park's opening in 1955. It follows the leprechaun Patrick Begorra, whose orange tree house sat in the path of Disneyland's construction.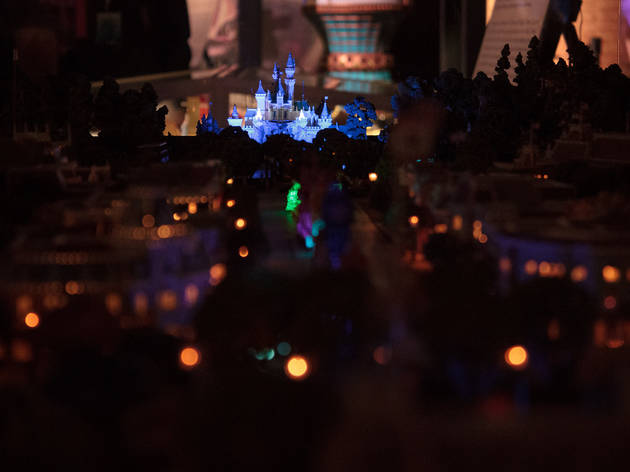 Photograph: Michael Juliano
A nighttime model of Disneyland with the Main Street Electrical Parade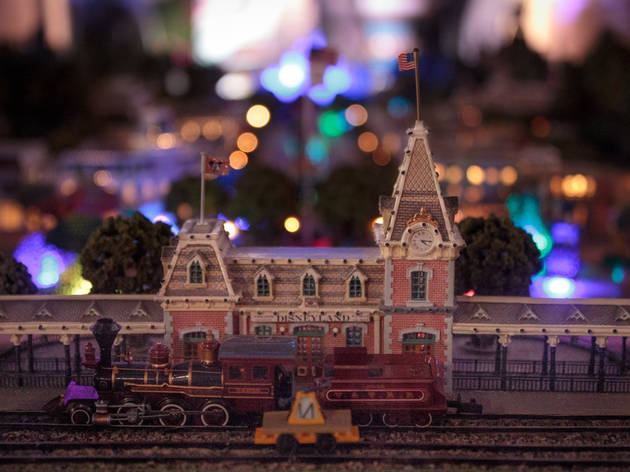 Photograph: Michael Juliano
A nighttime model of Disneyland with the Main Street Electrical Parade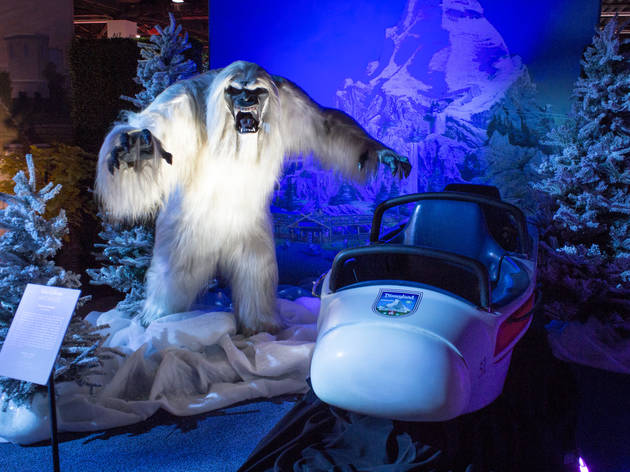 Photograph: Michael Juliano
The old Matterhorn bobseld and abominable snowman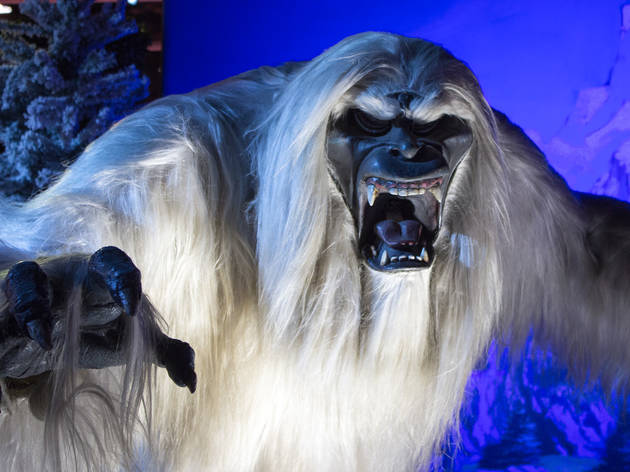 Photograph: Michael Juliano
The old Matterhorn abominable snowman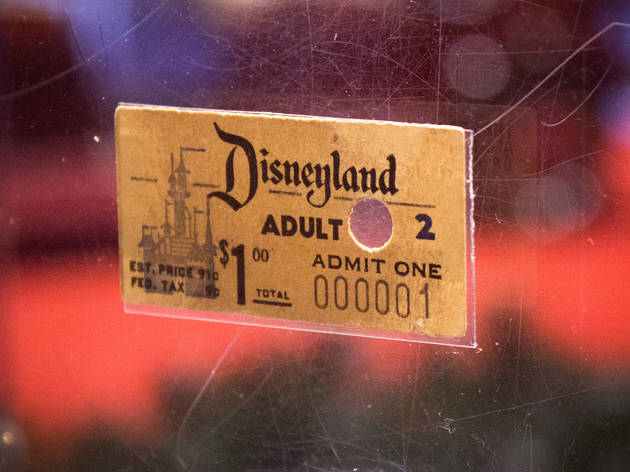 Photograph: Michael Juliano
The very first Disneyland ticket, purchased by Roy O. Disney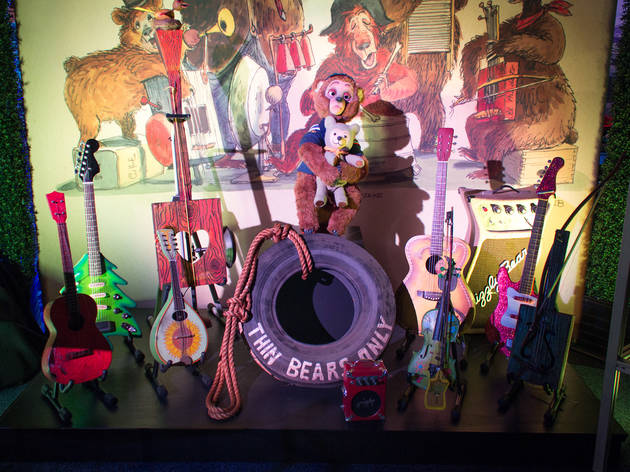 Photograph: Michael Juliano
The Country Bear Jamboree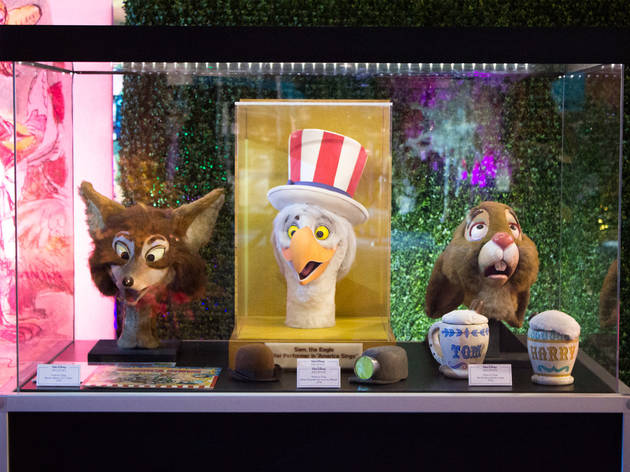 Photograph: Michael Juliano
Animatronic heads from the old show America Sings; the characters were later repurposed in Splash Mountain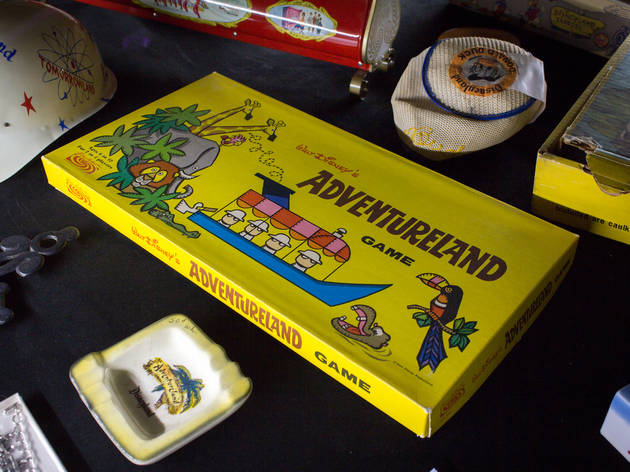 Photograph: Michael Juliano
Board games and merchandise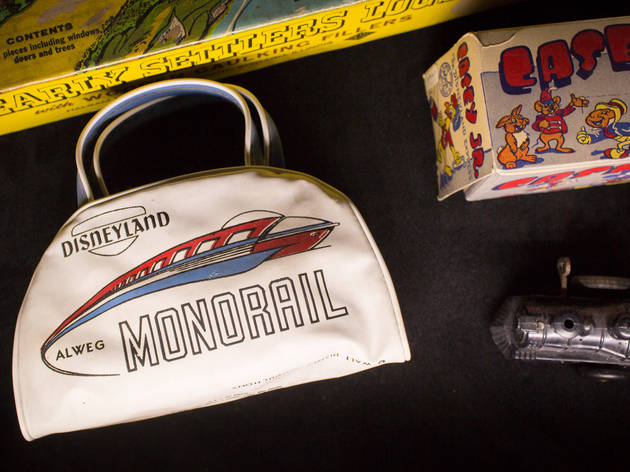 Photograph: Michael Juliano
Board games and merchandise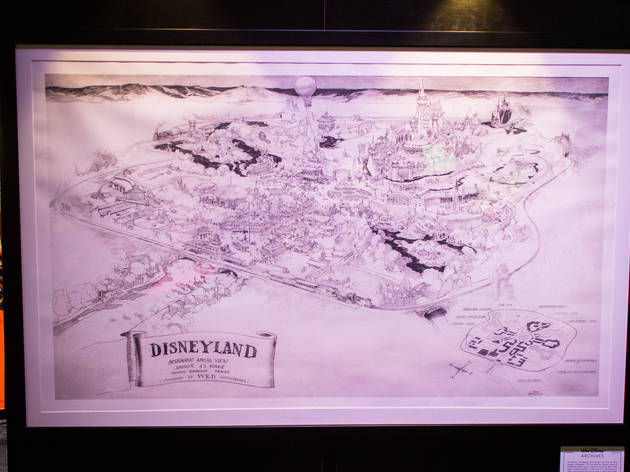 Photograph: Michael Juliano
Herbert Ryman's original sketch of Disneyland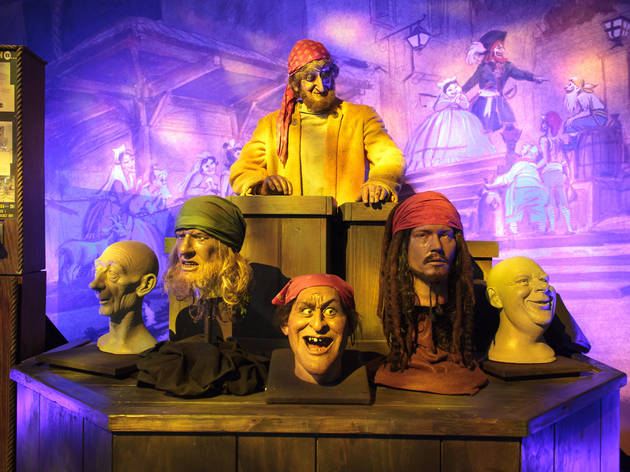 Photograph: Michael Juliano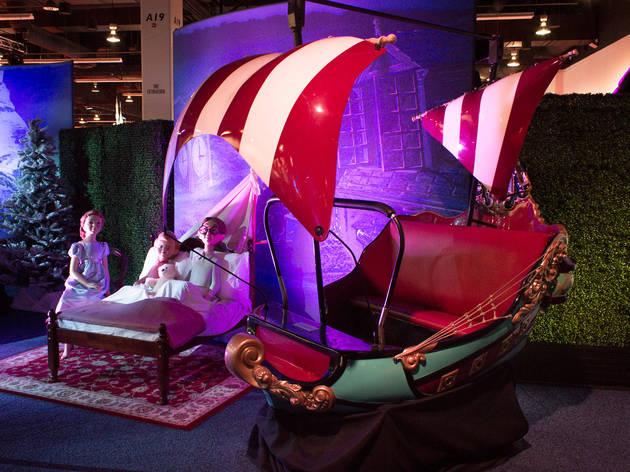 Photograph: Michael Juliano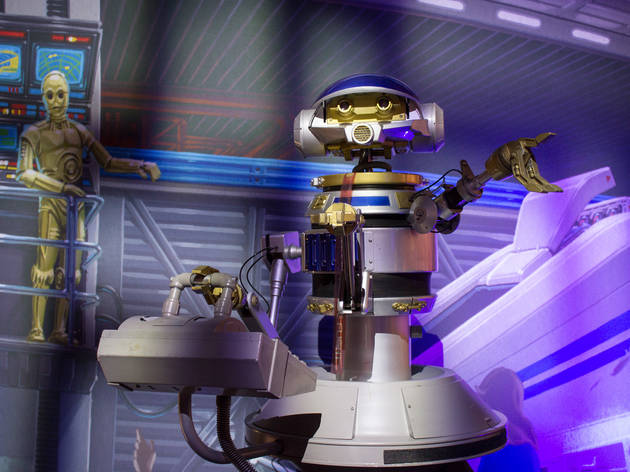 Photograph: Michael Juliano
Rex, the former pilot of Star Tours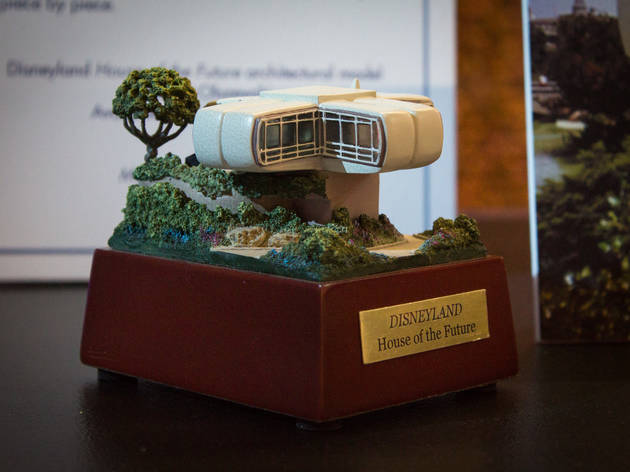 Photograph: Michael Juliano
A model of the former Monsanto House of the Future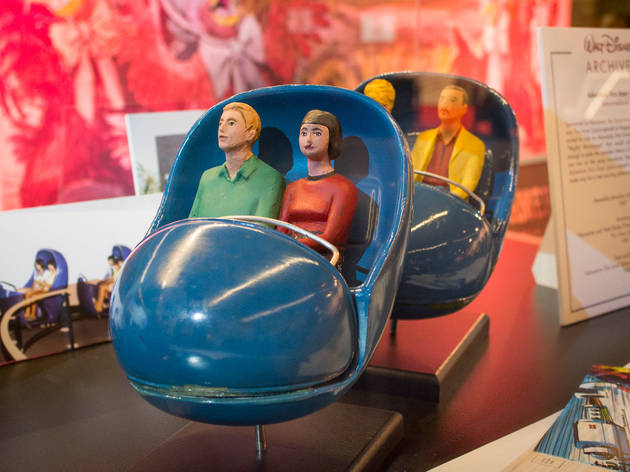 Photograph: Michael Juliano
Models of the ride vehicles from Adventure Thru Inner Space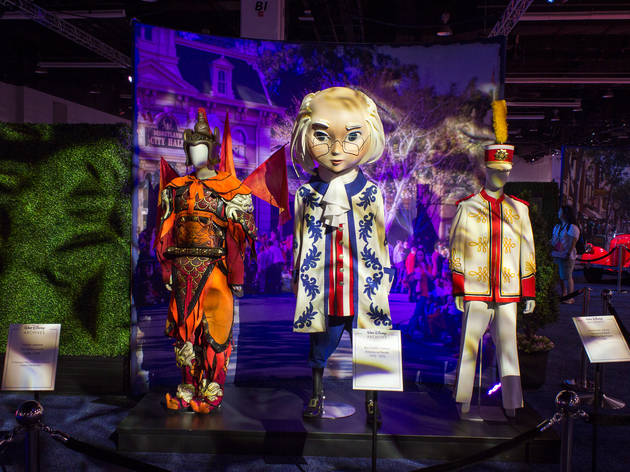 Photograph: Michael Juliano
Old parade costumes, including a Mulan-themed outfit, Ben Franklin and a bandleader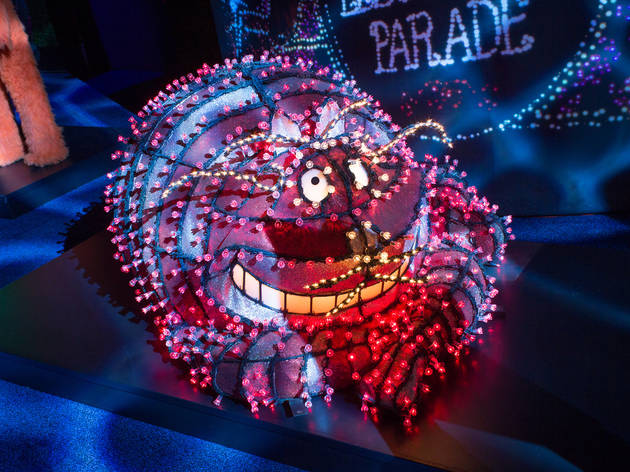 Photograph: Michael Juliano
Cheshire Cat from the Main Street Electrical Parade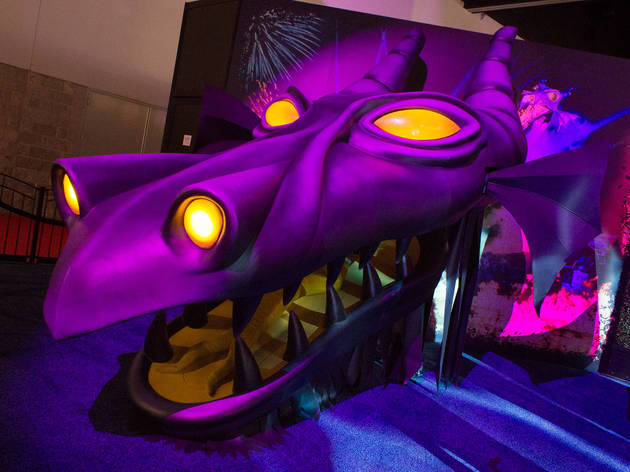 Photograph: Michael Juliano
Original dragon head from Fantasmic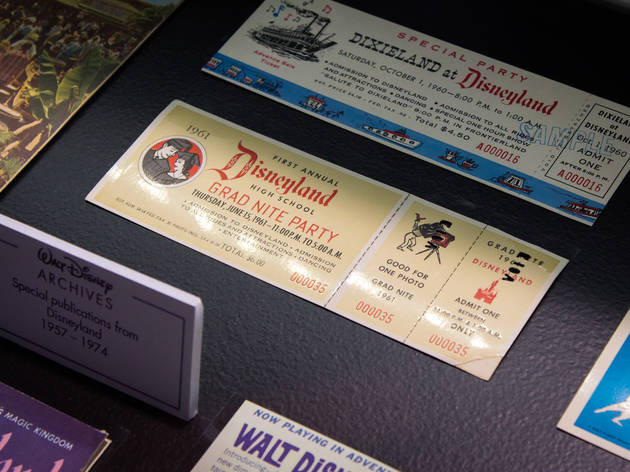 Photograph: Michael Juliano
A ticket to the first Disneyland Grad Nite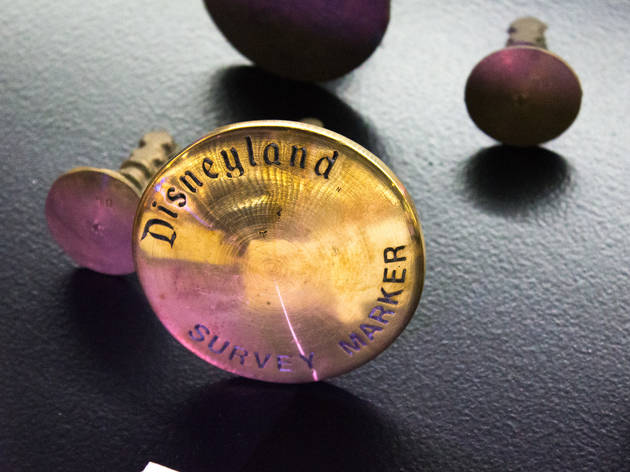 Photograph: Michael Juliano
A Disneyland survey marker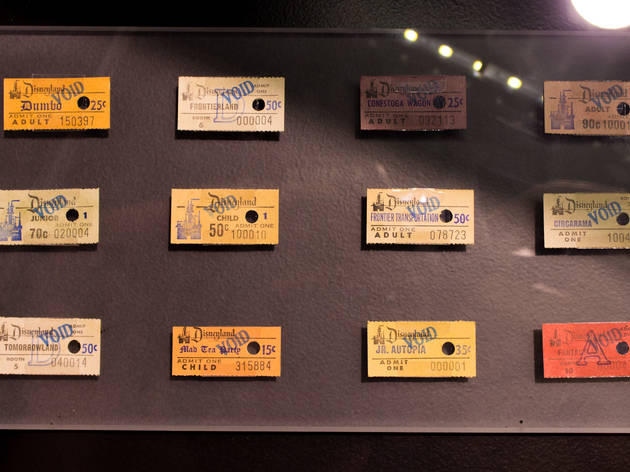 Photograph: Michael Juliano
Old Disneyland attraction tickets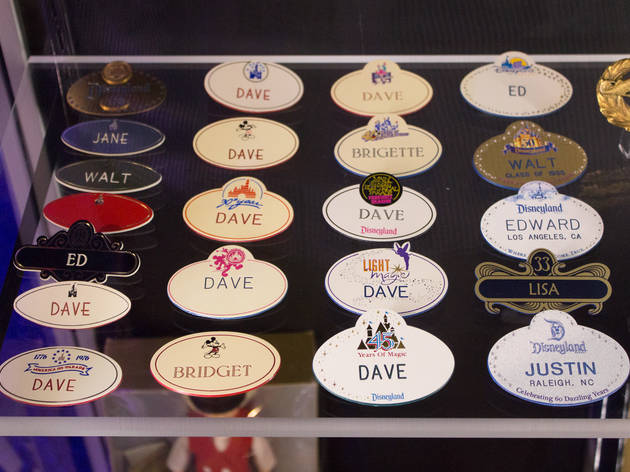 Photograph: Michael Juliano
Old cast member name tags
More to explore