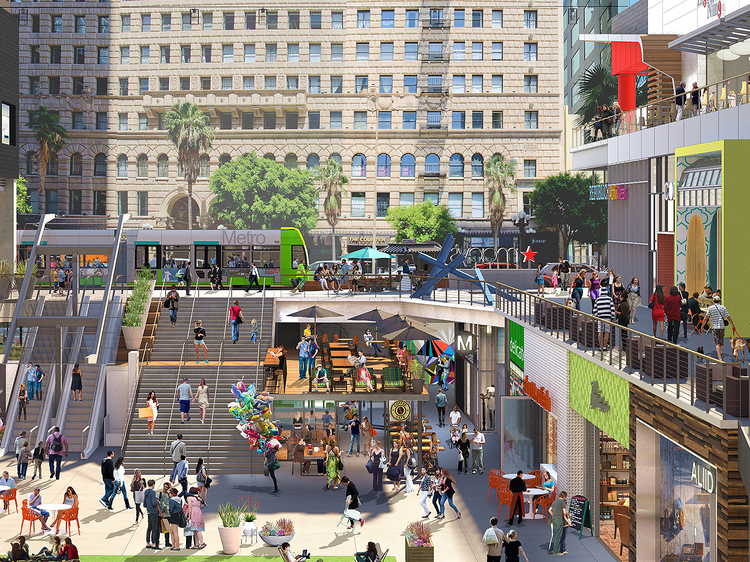 Photograph: Courtesy the Bloc
Downtown Financial District
South Park, Broadway and the Arts District have already gone through a ludicrously swift revitalization, but we think 2016 is poised to be a pivotal year for the Financial District. Downtown's mid-section has already attracted new nighttime crowds over the past few months thanks to fresh 7th Street additions like Little Sister, Barrel Down and Bar Mattachine (not to mention the swanky Whole Foods/Chego combo down the road).

We expect an even bigger surge in pedestrian traffic thanks to the Bloc, the former Macy's fortress turned open-air shopping mall. The complex will welcome SF-based retailer Wingtip, a bike-share station and an open-air market with late-night, fine dining and casual food options like Popbar, N'ice Cream and Starbucks Evening, the chain's boozy imprint. We're keeping our fingers crossed that the Alamo Drafthouse (which would become Downtown's only multiplex) will be ready as well.

Expect even more activity nearby with a new Dunkin Donuts; the luxurious Freehand, Esplendor Trinity and Dazzler Clark hotels; and a pedestrian-friendly scramble crosswalk at 7th and Flower.