Los Angeles Zoo | Los Angeles, CA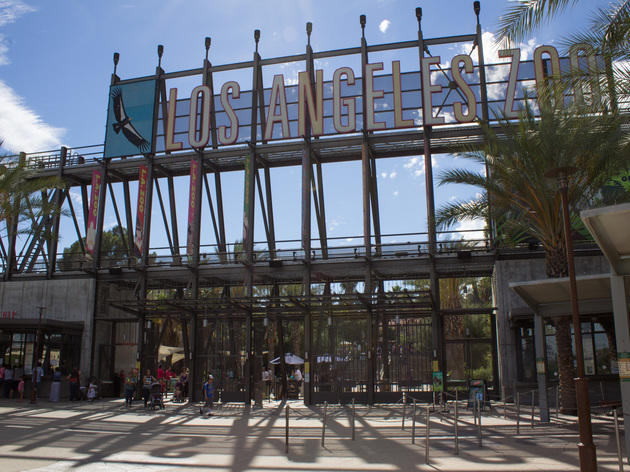 1/12
Photograph: Michael Juliano
Los Angeles Zoo.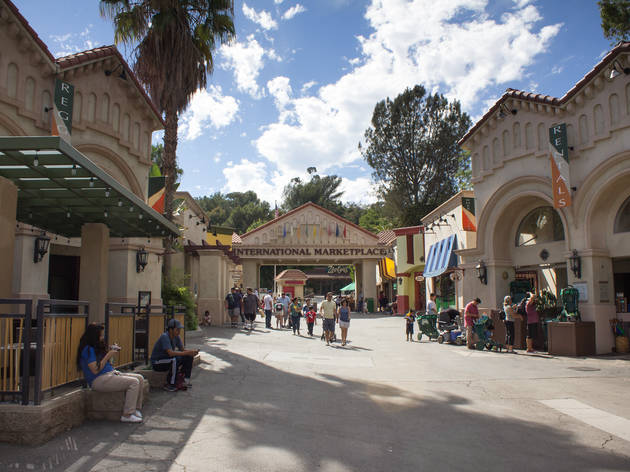 2/12
Photograph: Michael Juliano
Los Angeles Zoo.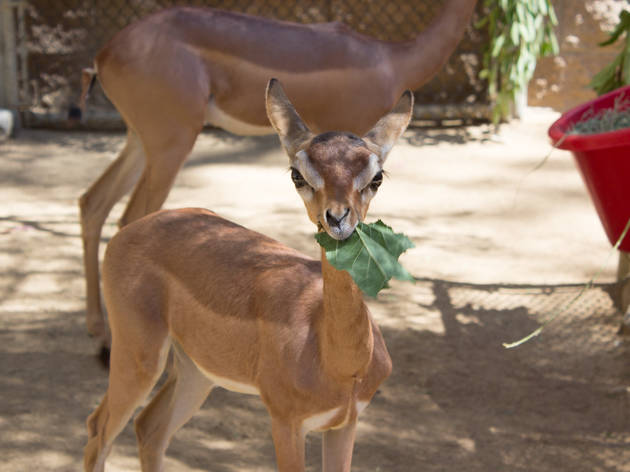 3/12
Photograph: Michael Juliano
Los Angeles Zoo.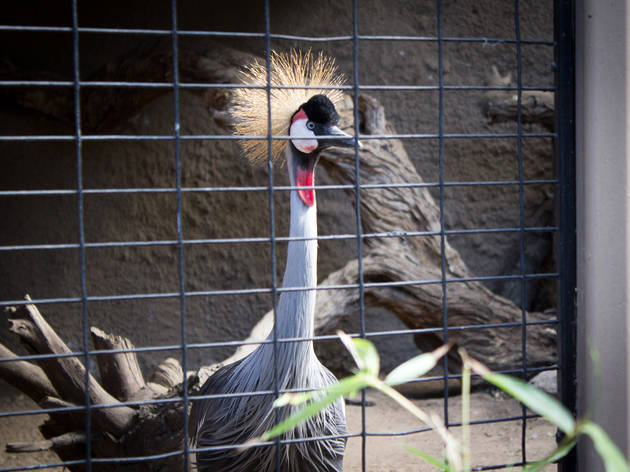 4/12
Photograph: Michael Juliano
Los Angeles Zoo.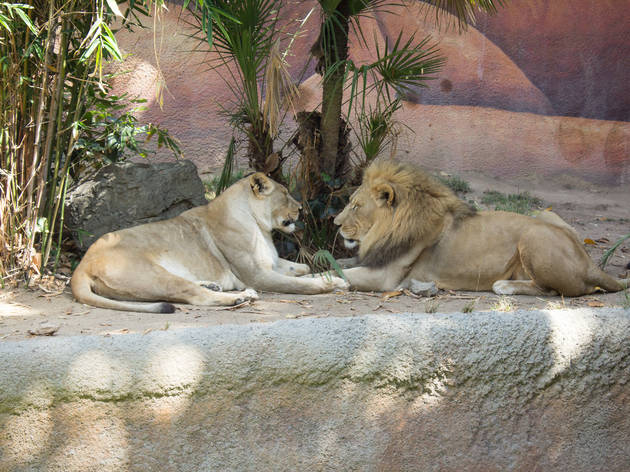 5/12
Photograph: Michael Juliano
Los Angeles Zoo.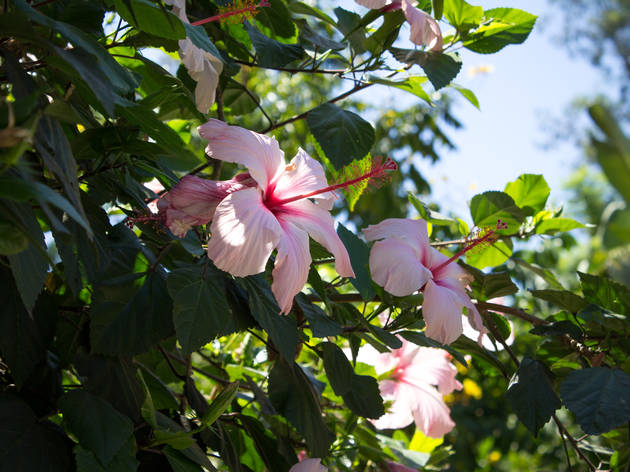 6/12
Photograph: Michael Juliano
Los Angeles Zoo.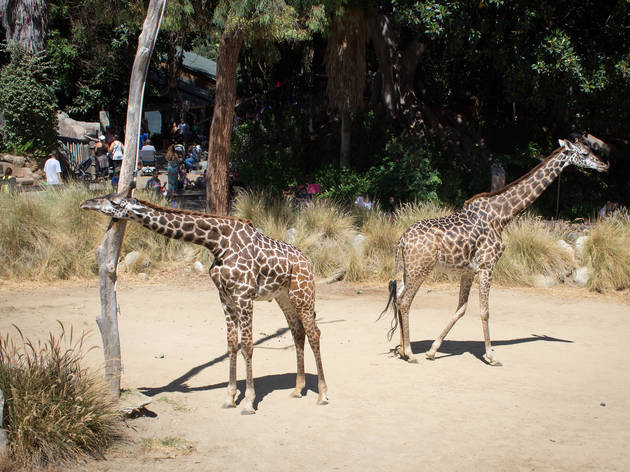 7/12
Photograph: Michael Juliano
Los Angeles Zoo.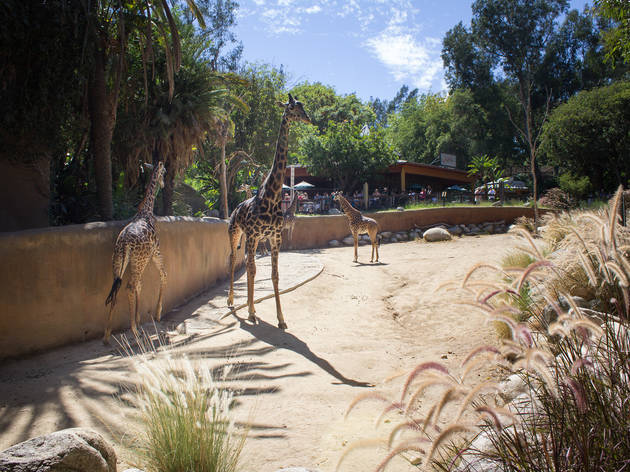 8/12
Photograph: Michael Juliano
Los Angeles Zoo.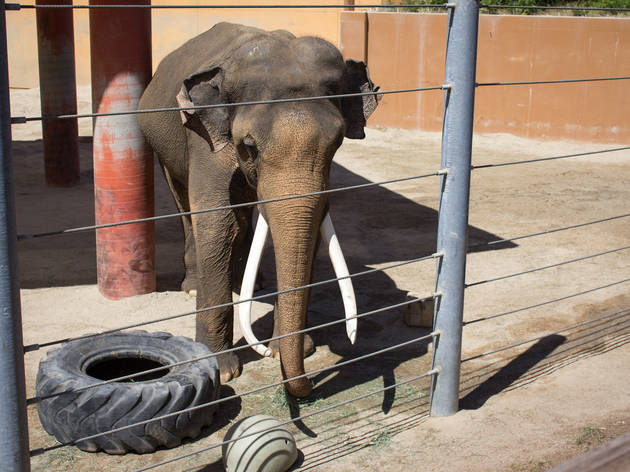 9/12
Photograph: Michael Juliano
Los Angeles Zoo.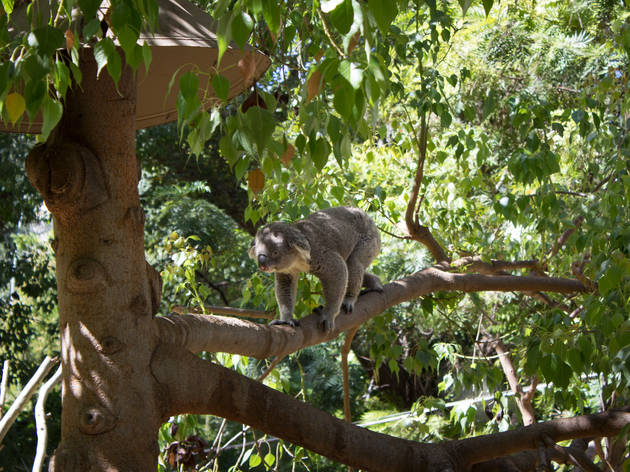 10/12
Photograph: Michael Juliano
Los Angeles Zoo.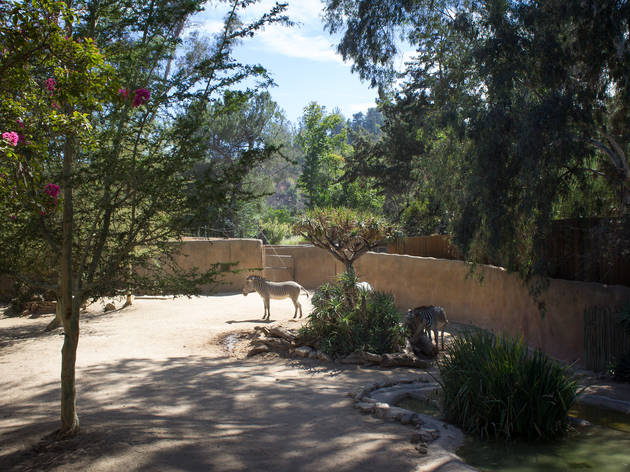 11/12
Photograph: Michael Juliano
Los Angeles Zoo.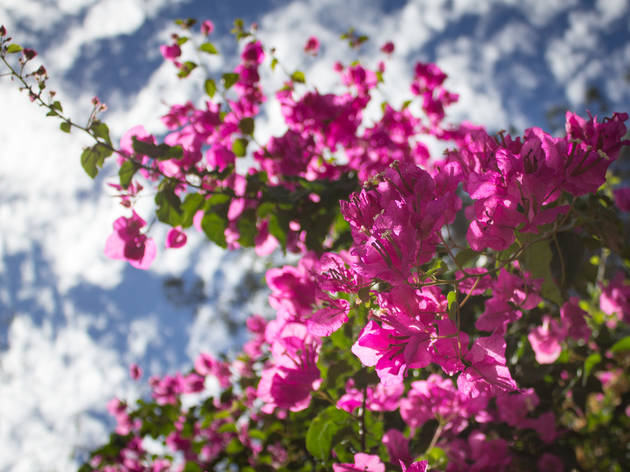 12/12
Photograph: Michael Juliano
Los Angeles Zoo.
Everything you need to know about visiting the Los Angeles Zoo (5333 Zoo Dr, Los Angeles CA 90027).
The Los Angeles Zoo continues to be a popular attraction in L.A. for tourists, Angelenos and families alike. It's an affordable hidden gem, a lush oasis tucked into the hills of Griffith Park, featuring animals from around the world. It's a pretty popular place, but the zoo's size—133 acres, plus a huge parking lot—means that it rarely feels busy.
So many sights
The list of the zoo's highlights include Rainforest of the Americas, a riverbed to treetop trek; Elephants of Asia's large habitat and educational pathways; as well as the amphibian and reptile-filled (and thankfully air conditioned) LAIR. Spot some newborn critters just past the gift shops and go for a ride on the beautifully painted Tom Mankiewicz Conservation Carousel. Elsewhere, a herd of flamingos flop and flutter in a pond close to the entrance, while a nearby meerkat stands guard over proceedings. Sea lions slither and swim, an Indian rhino carries herself with hilariously little grace, and a snoozy jaguar takes another nap. You'll also find over 800 different plant species, from native succulents to prehistoric cycads, labeled and catalogued throughout the zoo's lush, continentally-themed habitats.
Splurge on a Shuttle ride
It's worth bearing in mind that some of the larger animals may seek shady refuge from the extreme heat on warm summer days, and by no means will all of them be visible. Also, some of the animals are led inside from 4pm on. The grounds are much hillier and spread out than they appear on the map, so consider shelling out $4 for the Safari Shuttle.
More to do at the Zoo
In addition to its regular daily offerings, the Zoo boasts special programming that appeals to all ages, from kid-friendly events on holidays such as a reindeer petting zoo around Christmastime, to more adult-friendly events like Brew at the Zoo and affairs for the entire family like Zoo Lights, during which the grounds are lit up with twinkly, interactive LED lights.
Our Los Angeles editorial team is constantly updating and reviewing the best attractions, activities and venues across the city, so that you're always in the know, with the best of L.A. at your fingertips. Los Angeles Zoo was most recently updated with new tips on June 1, 2017.
Venue name:
Los Angeles Zoo | Los Angeles, CA
Contact:
Address:
5333 Zoo Dr
Los Angeles


Opening hours:
10am-5pm daily. Last entry 1hr before closing.
Price:
$18; $3-$5 discounts; free under-2s; parking free
Do you own this business?
Wild Adventures: Behind the Scenes Tours

The L.A. Zoo houses 1,400 animals across 270 species, and those critters rely on all facets of the zoo's support system. Through these behind-the-scenes tours (each one tackles two locations in 90 minutes), the Griffith Park institution shines a light...

Walks and tours

Until Sunday December 29 2019

LA Zoo Wine Dinner Series

It's easy to go moderately wild at the zoo—especially after dark, when the sun sets and you're surrounded by the sights and sounds of tigers, elephants, reptiles, snow leopards and primates. But throw in some wine? Well, now you're really going wild.  This...

Roaring Nights at the LA Zoo

See the zoo in a whole new light at this special after-hours exploration series. Those 18 and up can roam the zoo on their own or learn from pop-up zookeeper talks and live animal encounters. Unleash your own inner animal at live shows from local bands...

Walks and tours

Friday June 28 2019 - Friday September 27 2019
Rating Breakdown
5 star:

4

4 star:

1

3 star:

1

2 star:

0

1 star:

1
So much more is happening at the zoo than what is listed here! Its latest attraction is Rainforest of the Americas, a new habitat opening in the spring of 2014, featuring more than 25 different animal species and numerous tropical plants demonstrating the complexity and diversity of the rainforest. Other attractions include LAIR (Living Amphibian, Invertebrates, and Reptiles) showcasing rare and endangered animals of a range of climates; Elephants of Asia, which tracks the history and culture of the animal through Cambodia, China, India, and Thailand and features daily training demonstrations; and Campo Gorilla Reserve, a habitat for seven African lowland gorillas designed to resemble their native West African homeland. There's also the Sea Life Cliffs exhibit, where visitors can view the saltwater habitat from an underwater glass viewing area; the Jane Goodall-endorsed Chimpanzees of the Mahale Mountains habitat, where visitors can see plenty of primate activity; and the Red Ape Rainforest, a natural orangutan habitat. Kids will also enjoy the Winnick Family Children's Zoo, which contains a petting area and animal-care center, as well as taking a spin on the Tom Mankiewicz Conservation Carousel, recently named a "Most Magical Carousel" by Fox News, or experiencing life as a California Condor in the California Condor Rescue Zone, an indoor play and learning center. Stroller and wheelchair rentals are available. There is something for everyone–young or young at heart– at the L.A. Zoo.
1/2 exhibits where either closed or animals where no show, some of the other visitors where complete idiots, fully grown adult men banging on the glass to get the gorillas to look at them, using flash photography etc etc. The entry price is ridiculous, for adults the price is fine, but children's entry is expensive especially if you have small children as only 1 year olds or under are free unlike most places that let children under 3 or 4 in for free. Incredibly disappointed.
Would not recommend 1/10, unless you couldn't care less about animal welfare and enjoy getting ripped off then 10/10 would recommend.
LA Zoo is a hidden gem in the hills of Griffith Park. It's a great place to go to bring the kids and to feel like a kid yourself. Having the zoo set in the hills with all of the amazing landscape adds to the allure of the habitats. They also do it up for the holidays with LA Zoo Lights, which is always a lot of fun.

The LA Zoo is an amazing place. While they have all the expected animal attractions, they also do awesome events that are aimed at various types of people, from date nights to kid events. It's definitely a happening place and seeing the adorable little animals and learning about their history and how to help them continue to thrive is an enlightening and educating experience. Love the LA Zoo!