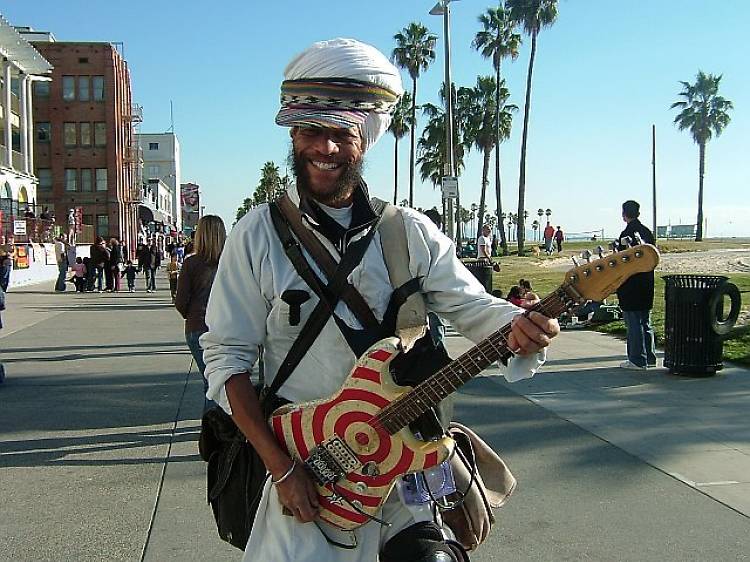 Photograph courtesy Wikipedia
Harry Perry
Harry Perry has been performing his original songs on the Venice Boardwalk since 1973. He plays an electric guitar while roller skating, and often wears a large turban.
Where to find him:
Venice Beach
Telltale signs:
Sikh attire, sick licks
Fun fact:
Perry is pretty handsome for a busker in his 60s... that smile! Those eyes!